As the digital landscape continues to transform, marketers constantly adapt to the evolving dynamics of online markets by devising innovative metrics and experimenting with new strategies.
Drawing from my extensive experience in affiliate marketing, I have witnessed the introduction of the EPC (Earnings Per Click) formula, a vital metric that helps marketers assess their affiliate revenue. You might wonder what EPC is, its purpose in affiliate marketing, and, importantly, how to enhance it. I'm here to impart my knowledge and expertise on this subject.
In this comprehensive guide, I will elucidate everything you need to know about EPC, from its calculation methods to practical applications.
Quick Summary
Calculating your earnings per click (EPC) allows you to wield greater control over your affiliate marketing campaigns.
EPC provides deep insight into the efficiency of a website's revenue generation.
A/B testing two websites for their EPCs can shed light on their content quality.
Affiliate partners can increase their website's affiliate earnings by increasing EPC.
What Does EPC Mean In Affiliate Marketing?
EPC in affiliate marketing stands for earnings per click and is an essential metric for affiliate marketers, affiliate partners  and those in the affiliate networks who wish to gauge the success of their campaigns.
EPC is an affiliate marketing term for the average amount of money you earn each time a visitor clicks one of your affiliate links.
That definition of EPC holds true for companies that run affiliate programs and their affiliate partners who publish the links.
EPC reflects how efficiently your online marketing content generates revenue.
Content that produces a high EPC comes at a premium and affiliate marketers place high-EPC content in the most conspicuous places to take advantage of its superior efficiency.
However, many greenhorn marketers often mistake EPC with affiliate commission.
EPC Is Not Affiliate Commission
To be clear, EPC is neither affiliate commission in total nor earnings per commission.
Both of those commission metrics would produce a much higher number than EPC because some of the visitors to an affiliate website will click the affiliate link but fail to make a purchase.
EPC takes into account missed opportunities to convert affiliate sales.
Total affiliate commission and earnings per commission do not.
EPC Is Not A Standalone Metric For Affiliate Marketing Earnings
EPC offers valuable insight for those in the affiliate networks into the performance of an affiliate web page. However, your affiliate campaigns must meet certain conditions.
Earnings per click sheds the most light on an affiliate marketing strategy if you compare two affiliate campaigns that have:
Sufficient sample sizes
Identical affiliate links
Similar web traffic sources
Uniform cost per click (CPC)
What Is The Purpose Of Earnings Per Click?
The purpose of earnings per click is to gain deep insight into the performance of your affiliate landing pages.
It can also help you arrive at your estimated profit per click and make on-the-fly adjustments to your affiliate product pages.
Let's discuss why EPC matters to all affiliate marketers.
Find Out The Efficiency Of A Paid Advertising Campaign
As one of the most effective affiliate strategies, SEO advertising campaigns for affiliate marketing networks demand that you find out their EPCs to avoid wasting your invested capital.
By calculating your EPCs, you can deduce which of your tactics worked and employ them across any underperforming SEO affiliate marketing campaigns.
Calculate Your Estimated Profit Per Click
The ability to calculate your profit per click serves as another key benefit of figuring out your EPC. However, you will first need to determine your CPC.
To calculate CPC affiliate programs use the following formula:
Total cost of affiliate marketing campaign ÷ Total number of clicks = Average cost per click
Once you know your EPC and CPC, you can calculate your estimated profit per click by subtracting your CPC from your EPC. As a formula, it looks like this:
EPC – CPC = Average profit per click
The profit-per-click formula remains the same regardless of which affiliate payment model you follow as a program for the affiliate partner.
Use EPC Data To Enhance An Ongoing Affiliate Marketing Campaign
After affiliate partners have arrived at their EPCs, they can use that data to tweak a live campaign to drive more affiliate sales.
Many affiliate marketing sites are well-positioned to turn a considerable profit from affiliate sales but contain errors that reduce the efficiency of a landing page, product page, or service page.
Some of the most common EPC affiliate marketing mistakes include:
Incorrect affiliate link
Failure to follow Twitter, Instagram, or Facebook advertising rules
Invalid or broken links
Misidentified affiliate products
Mistargeted PPC ads
Onerous email capture form
Let's explore some of the things that affiliate marketers can do to remedy some of the inefficiencies common in online affiliate offers.
A/B Test Your Affiliate Link Content
If you want to discern how well the content on one affiliate web page performs compared to another, you will need to execute an A/B test, also called a split test.
An A/B test puts two pieces of affiliate content in a head-to-head contest.
An affiliate marketer should use the same affiliate link and traffic source for both affiliate sites to ensure that the quality of the content accounts for any difference in EPC, not some other variable.
Emulate Your Successful Paid Ads
Once you have a grasp on your SEO affiliate income, you can rehabilitate your underperforming affiliate link content by emulating your most successful landing pages.
This practice often results in a higher EPC for your entire campaign, so you can make more money, regardless of your payment structure.
How To Calculate Earnings Per Click
To analyze your EPC figures, you must first know how to calculate them.
It also proves useful to know the formula because you can check whether your affiliate program has provided you with accurate EPC figures.
Let's go over the EPC formula and review a real-world example of an EPC calculation.
How Is Earnings Per Click Calculated?
To determine your EPC within a specified timeframe, you must divide your affiliate website's total affiliate commission revenue by the total number of clicks.
The formula for EPC looks like this:
Total affiliate commissions revenue ÷ Total number of clicks = Average earnings per click
Now let's work through an actual EPC calculation from a successful affiliate web page.
Example Of An Earnings Per Click Calculation
For the month of July, an affiliate web page generated $4,829 in affiliate marketing earnings as a result of 10,276 clicks.
Plugging these figures into the EPC formula would look like this:
$4,829 in affiliate marketing revenue ÷ 10,276 clicks = $0.46992 in earnings per click
Thus, the July EPC for the affiliate web page is an impressive $0.47.
Statistically speaking those sites that have low numbers of users and high EPC [Earnings Per Click] will make the most money.

– Markus Frind, Founder of Plenty of Fish
What Is The Difference Between CPC And EPC?
The difference between CPC and EPC is that the CPC calculates the average expenditure per click of a digital marketing campaign and EPC calculates the average revenue per click.
The cost-per-click formula is as follows:
Total campaign cost ÷ Total number of clicks = Average cost per click
How To Increase EPC As An Affiliate Marketer
Squeeze maximum productivity out of your pay-per-click campaign and make more money by increasing the EPC of your affiliate links.
While increasing your EPC does not guarantee you will generate more total revenue, it almost always does.
From affiliate link placement to blogging, several different tactics can help affiliate marketers increase their affiliate EPC. Discover some of the best ways to boost your EPC below.
Simplify The Shopping Experience With A Floating Bar
Guide your visitors towards their intended purchase with a well-tailored floating bar.
When trying out a new affiliate program for the first time, many affiliates worry that adding affiliate links to a floating bar might annoy readers, dissuading them from proceeding to the merchant website.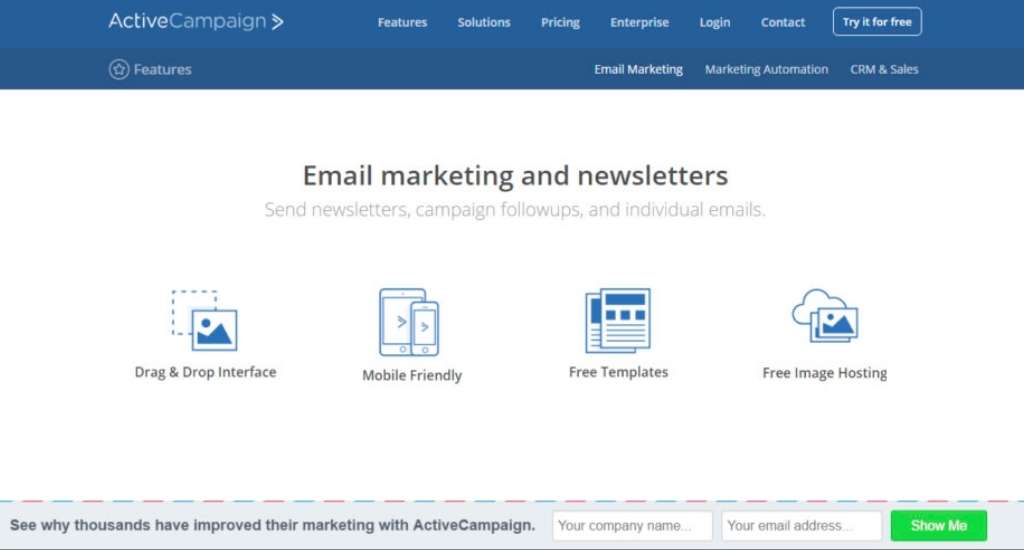 However, a strategically designed floating bar can work wonders for earnings per click (EPC).
Embarking on a fresh EPC affiliate campaign with a new affiliate program is always exciting.
The possibilities seem endless and the motivation to fine-tune your affiliate product pages peaks.
Why not divert some of that energy toward developing a visually appealing floating bar that places your affiliate links directly in front of your visitors?
You can bolster your affiliate sales by focusing on the creation of an attractive floating bar that visitors want to click.
When designing your floating bar, you should consider its:
Height — Sometimes a slim, dainty floating bar; other times a strong bold one
Color scheme — Bold, bright colors that complement the rest of your website
Textual content — Induce a response by promising to relieve a pain point
Imagery — Demonstrate how the product works or display pictures of the final results
Engage Customers With Exit Intent
Retarget your website visitors and drive more affiliate sales by engaging customers with exit intent one last time.
Pop-ups serve as the perfect way to stop potential customers before they navigate away from your pre-sales pages, especially if they visited as a result of money spent on a pay-per-click campaign.
While some EPC affiliate marketers harbor reservations about utilizing pop-ups because they may irritate potential customers, the risk becomes minimal once a visitor demonstrates exit intent.
Feel free to place your affiliate links in exit pop-ups that warn consumers about their last chance to purchase your affiliate product.
Even if you only manage to convert abandoning visitors who display exit intent, it will augment your earnings per click (EPC) and raise your total profit.
Think of those abandoning visitors who decide to click through at the last second as a sure-fire way to generate a higher EPC.
Strategic Placement Of Affiliate Links
Make the most of your click affiliate programs by placing your affiliate link in strategic locations.
Everyone knows that the right location for your links can make a big impact on your total profit.
It could mean the difference between turning a profit and breaking even.
Some of the best places to places to put links to increase your earnings per click include:
Blogs
Social media posts
Live, online events
Emails
Contest pages
Link To The Highest Bidder
What does EPC mean for in affiliate marketing?
EPC stands for your ability to measure and optimize your revenue generation. One of the simplest ways for affiliates to increase EPC involves linking to the highest bidder.
It may sound simple, but you'd be surprised how many marketers overthink their choice of merchant when promoting their affiliate products.
If you want to boost your network EPC, selecting the highest-paying merchant will give you an immediate advantage.
There's no need to analyze data or calculate campaign costs.
Just look at the payouts and choose the highest one after your marketing content hits the search engines.
Secure Faster Web Hosting
Online shoppers are a fickle bunch. If you want multiple clicks from your organic traffic and pay-per-click visitors, you will need fast web hosting.
However, if you want to increase the EPC of an already successful website, you may need to secure an even faster web host.
Every website that sees significant traffic produces a substantial bounce rate.
One of the best ways to stop visitors from leaving empty-handed involves page speed.
Simply put, the faster your affiliate page loads, the fewer visitors will bounce due to impatience.
In the end, this will produce a higher EPC.
Sprinkle Affiliate Links Into An Email Series
Consider sending your affiliate links directly to your entire mailing list as part of an email series.
That way, your contacts can visit the merchants website and make a purchase without needing to perform online searches of their own.
Embedding affiliate product links in emails can boost your EPC, in part, because the cost remains so low.
However, make sure you do not put affiliate product links in every single email you send out or your email service provider may flag you for spam.
Instead, link to affiliate products in only 30% of your marketing emails or less.
Add Affiliate Links To Your Blog Posts
All marketers demonstrate at least some awareness of how blog posts can help your EPC affiliate marketing networks, even if they don't employ them.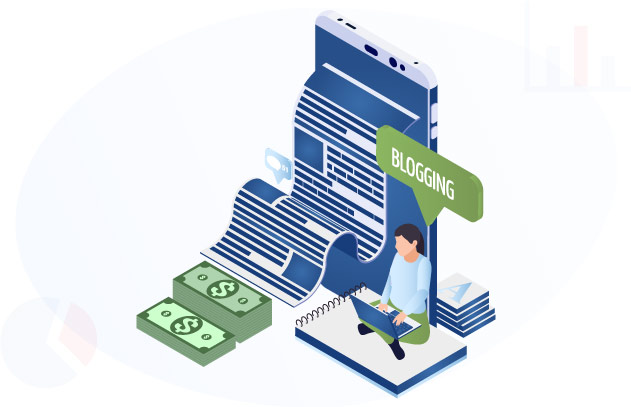 Fresh, informative blog posts do very well on Google's result pages, so you should consider using them.
Adding affiliate hyperlinks to a popular blog post that ranks on the first page of Google can drive thousands of visitors to your affiliate products, improving your earnings per click.
What Will EPC Be In The Future For Affiliate Marketers?
Earnings per click remains one of the most crucial metrics in affiliate marketing.
However, that could change at any time in the future.
Marketers may create advanced metrics that render earnings per click obsolete.
Or, new affiliate schemes may make EPC less meaningful.
If you want to learn more about affiliate marketing check out this free webinar and learn how to consistently get powerful SEO results as well as how to flip affiliate websites for profit.