I am an SEO.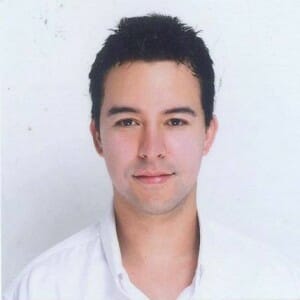 Well, there's a bit more to me than that, but as a profession and passion, I'm a full-blown Search Engine Optimization specialist. I earn 100% of my income from SEO-focused endeavors, including affiliate marketing, client ranking, lead generation, as well as SEO services.
Passive income has enabled me to craft the lifestyle I've always wanted for myself. I'm a digital nomad. I travel non-stop and I'm absolutely in love with it.
In case you'd like to hear my story, read on…
My Personal Life
As mentioned earlier, I'm a travel addict. I was born in the United States and lived there for many years, but as soon as I got the green light, I purchased a one-way ticket to the rest of the world. Don't get me wrong, I love my roots, but this bird was born to fly.
I'm currently located in Chiang Mai, Thailand but I've also lived in Costa Rica, Japan, and Bali. I've traveled to over 50 countries across the globe, but I normally reside in Asia as I really connect with the culture here. Chiang Mai, in particular, affords an incredibly laid back lifestyle, but at the same time, some of the world's most successful digital entrepreneurs gravitate here. There's a huge community of people killing it online.
I put a high value on balancing work and social life. I love my friends… my fellow nomads. As you can imagine, constantly traveling keeps me far from my family, so I naturally find myself creating new families on the road.
When I'm not nerding out on the computer, I'm hanging out with my fam-friends. Aside from travel, I love to dance. I've been immersed in a street dance called "popping" for 17 years.
I'm not so active in "the scene" anymore, but if I'm out and a nice beat comes on, you can count on me hittin' the dance floor in no time.
Last by not least, I'm an avid student of yoga and meditation.  I practice for at least 1-2 hours daily, every morning without exception.
Subscribe to My Newsletter for Actionable SEO Advice
My Career before Becoming an SEO
I graduated from U.C.S.D with a master's degree in electrical engineering (M.S.E.E.).
Yep, I'm a big-time nerd.  The guy who likes to take things apart and figure out how they work… that's me.  And to answer your question… Yes, I played World of Warcraft.  A lot.
My career ultimately landed me at a Silicon Valley startup company.   We sold software that enabled big player companies like Intel, AMD, and Qualcomm to create microchips.
It was here where I learned the true meaning of "hard work".  Or perhaps it was called "slavery."  I worked my fingers to the bone.  A 40-hour week was a rare blessing while 60-hour weeks were the norm.
Nonetheless, I learned some important lessons from that job, which without-a-doubt benefit me today.
How to test – The software we sold was ridiculously complex. We were constantly developing new features that required accurate and isolated tests to make sure it worked.
How to work efficiently – There was always so much work, that unless you learned to be quick and efficient, you'd be dead in a week.
Customer service – One annual license for our software costs $300,000 per year. Yes, $300k for only one person to use it for only one year.  I worked directly with the customers.  For that ticket price, they got treated like royalty.
For me, the stress generated in the cubicle lifestyle was completely unsustainable. I was burnt out in a big way. There were month-long bouts of depression where I would question if I were really cut out to succeed in this world. I distinctly remember a dreadful feeling, knowing that someday I'd have a nervous breakdown and that it was just a matter of time.
A good friend had recommended I read The Four Hour Work Week.  At that point, my fate was sealed.  I had no choice but to figure out how to escape the corporate system and make money on my own.
It didn't take long before I started experimenting with SEO every night when I got home from work. My level 80 Dwarven Warrior was finally retired and it was time to level up in real life.  These late-night projects were my first glimpse into making money online through the medium of SEO.  I was hooked.  It was the first time in my life where I actually experienced pleasure while working.
Eventually, the company I worked for got acquired.  Cha-ching!  My stock options became real and this was my ticket out.  I sold all my possessions and hit the road.
The Evolution of Diggity Marketing
At this point, I was working at affiliate SEO full time.  I was focused heavily on both Amazon Affiliates as well as some ClickBank products in the health niche.  The first year was rough and I definitely spent more money than I made.
However, I stuck to the plan and it didn't take long before I was able to replace my salary as an engineer.  Not too much longer after that, I doubled it.  And this was all on my own…
Diggity Links
Around 2012, I decided to partner up and start the Diggity Links rental service.  The vision from the beginning was clear.  At the time, the standard for PBNs was quite laughable.  Standard WordPress theme, 300 words of spun content, and a YouTube video and you'd call it a day.
My mission was to completely change the link industry in terms of quality, footprint elimination, as well a setting a new standard for personalized customer service.  I wanted to create the best PBN on the planet.
At one point I remember someone literally calling me "stupid" for the amount of work that was going into these sites.  In 2014, that hard work was validated.  When the big G launched a huge attack on PBNs, Diggity Links was unscathed.  0% deindexed.
In 2018, Diggity Links was acquired by Rank Club, which still operates this day and keeps the same high-levels of standards.
Extreme Affiliate SEO: LeadSpring LLC
As time went on, more partnerships were formed and I teamed up with two good friends of mine on a massive scale affiliate SEO project.  Our goal with this endeavor was to divide up the work of creating money sites, niche selection, managing the link building, and ranking the websites between three people who were experts in their own areas.
I took on the role of Director of SEO Operations and my primary task was to rank the websites.  With the division of labor, I was able to really dive into the aspects of SEO that captivated me.  Namely, using test methodology to crack the algorithm and really understand its parts.  I was back in the lab, The Diggity Lab, so to speak and performing tests full time.
My former career as an electrical engineer groomed my brain for SEO.  When I was working for "the man," I learned how to properly create accurate tests.  I learned how to analyze results with an impartial eye and extract the essential data.  And I learned how to avoid being tricked by false positives.
In order to live the lifestyle I want, traveling full-time and working to live instead of living to work, things have to be done as efficiently as possible.  I can't afford to waste time with bunk SEO techniques, which is why I'm constantly experimenting with new approaches. It's a non-stop process of optimizing efficiency.
By dividing the tasks and specializing in our own departments, we hoped to be able to produce much more than would have been possible by ourselves.  As it turns out, the affiliate department of Diggity Marketing is a money-making machine.  We're able to pump out a new money site in one week.  At any given time, there are at least 20 sites pulling in big money, with quite a few at the five and six-figure per month range.  We've sold just as many, breaking 6-figures on the regular.
This level of scaling would not have been available without partnerships.  I know I'm not the best at niche selection.  I'm borderline handicapped when it comes to writing sales copy.  Teaming up with partners who excel in the areas in which I'm weak is the best business decision I've ever made.
Things have changed at LeadSpring over the years.  I'm now the functioning CEO.  We've promoted some all-stars into partners and have built a truly solid team.
We've really come into our own as a true affiliate SEO agency.
The Diggity Blog
I wanted to focus more on combining my passions with business.  Since I was young, I've always enjoyed helping others.  Especially when it comes to finding success in their lives.  One of the greatest blessings in my life is figuring out how to earn a living online.  If I can help others achieve the same, I consider that a life worth living.
As it turns out, my journey through SEO combined with the myriad of test results that are produced from the Diggity Lab is more than enough material to start a blog.  Thus the Diggity Blog was born.
Each month, I release content that pushes the boundaries of what's currently known in SEO.  One month you might read about a case study that puts an old SEO debate finally to rest. The next month you might find my showcasing a newly developed backlinking strategy.
SEO Consulting and 1-on-1 Coaching
The desire to help others kept building.  I wanted to really affect people on a personal level and help people make it happen with SEO.  In 2015, I started offering 1-on-1 coaching.
When I opened up my coaching services I told myself I wanted to do things differently.  Instead of getting on Skype and simply telling the client to do this, this, and that, I take the approach more as a mutual learning experience.
We look at the project and by solving the problems together, the client starts to develop the tools to approach SEO correctly going forward.  My goal is that you should only need one consulting session before you're able to fly on your own.
The Search Initiative
For years I've been having people come to me, asking if I could help them with their SEO and, if not, who I would recommend them to.  For years I didn't have an answer.
I was introduced to some fellas that were getting some incredible results for their clients.  After sitting down with them and digging into their systems and ranking methods, I realized they were a lot like me.
They were testers.​​​​​​​
We sat down for hours, trading various techniques on getting fast, reliable, and safe ranking results.  It was a true nerd session.
Anyhow, fast-forward to now… I joined their board of directors and we formed The Search Initiative.
In the time I've been advising for them, we've helped 100's of clients get rankings in very competitive niches.
The Affiliate Lab
After I started consulting, I realized how I was really craving the experience of helping people achieve their dreams with digital marketing.  I couldn't get enough of it.
And while the Diggity Marketing blog is a great way to reach people and help them with SEO, it's not quite the correct format to teach some of the more complicated techniques that I uncover throughout testing.
In 2018, I set out with my business partner at LeadSpring (Jay) to create a test-backed blueprint for ranking, monetizing, and flipping affiliate websites called The Affiliate Lab.
It's an evergreen course, meaning that it's always changing.
Whenever my tests show that the algorithm has changed, my course changes as well.  It's the last course on affiliate SEO you'll ever need.
Authority Builders


For about a year, I'd been using a service for my white hat outreach links.  They had a customized dashboard where you can log in, browse sites, and order links on the fly.
The best thing about them is that their entire inventory is made up of real sites with real traffic.
I ended up liking them so much that I invested in them and joined their team
We're called Authority Builders.
Our goal is to make guest posting super easy for you, with no worries of getting placed on sites that Google doesn't like.  In fact, if you're placed on a site with less than 1000 visitors/month, we'll refund you 100% and you can keep the link.
Since then Authority Builders has expanded to be a market leader for providing real white hat links that actually move the needle.
Spencer Haws from Niche Pursuits evaluated the service in a very public case study and got stellar results.
The Chiang Mai SEO Conference
In 2016, I had an invitation-only mastermind event in Chiang Mai.  35 high performing SEOs from all over the world were invited to attend.
The biggest feedback was that the next year, we wanted to give back to the community in a big way.
Thus the Chiang Mai SEO Conference was born.
The goal of this conference is to be able to provide a networking and learning experience for high-level SEOs.  There are no watered-down talks filled with sales pitches here.  Pure value.
Each year we sell out, and despite the hard work that goes into throwing an event of this magnitude, it's one of the most rewarding things I've ever done.
There's Free Stuff Too
Although you might not be in need of links, a coaching session, or to fly over to Thailand for a conference, there's still plenty that this website can offer you.
If you're looking for the most up-to-date onsite SEO guide that the web has to offer, check out the Diggity Evergreen Onsite SEO Guide by entering your email below.  I update this guide once every few months with newly standardized onsite procedures produced straight from the Diggity Lab.
You'll also get access to a few other critical guides such as "Matt Diggity's Backlink Blueprint Timeline", "Case Study: How to 132X Your Website's Profit", and "The Ultimate Guide to Scaling an SEO Business".
That said, my free blog posts highlight the exact same strategies I use to rank my own sites.  You'll find up-to-date techniques for both onsite, offsite, and technical SEO.  Be sure to subscribe to my email list so you don't miss any updates to the blog:
Subscribe to My Newsletter for Actionable SEO Advice
Still Have Questions?
Thanks for taking the time to read this! If you have any other questions, email me, find me on Facebook or add @MattDiggitySEO on Twitter.
Legal name: DIGGITY MARKETING LLC
Address: 1712 PIONEER AVE. SUITE 101 CHEYENNE, WYOMING 82001