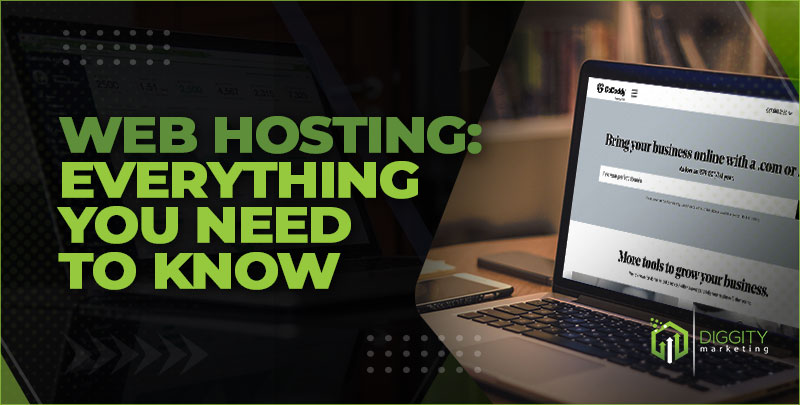 When you decide to start a website, one of the first important decisions you'll make relates to which web hosting service you'll go for.
You can't run any website without some kind of hosting service, so this decision needs to be made with care and consideration. Drawing from our extensive research into the hosting industry and firsthand experience with various hosting providers, we'll guide you through everything you need to know about web hosting.
We'll explain what a hosting service is, how it works, and what benefits you should expect from hosting providers.
We'll also take you through the different types of web hosting available, many of which we used, enabling you to see how to get the best outcome for your site.
Quick Summary
Web hosting is a service that allows websites to be published on the internet. It involves renting server space to store website files and data.
Various types of web hosting services exist, including dedicated, VPS, cloud, reseller, colocation, shared, and self-service hosting. The choice depends on the website owner's needs.
Choosing a web hosting provider involves considering pricing, customer service, server speed, and server location. These factors impact your website's performance and SEO.
What Is Web Hosting?
Web hosting is an online service that allows you to publish your website on the internet.
It is the business of housing, serving, and maintaining a website for a website owner.
Sounds complicated, right? Don't worry, it's pretty simple. We'll break it down.
When you join a hosting service provider, you rent their web server. This server stores all of the files and data that your website uses to function.
It is the responsibility of your web host to store your website's files on its server and ensure that they are maintained properly, keeping your website live and accessible on the internet.
What is the web hosting definition?
Web hosting is the infrastructure that allows your website to be accessible and viewable on the world wide web.
Think of it this way – web hosting is what allows you to create and maintain your website.
Without web hosts, your website would lack an online home.
What Are Website Hosts, and Where Is a Website Hosted?
Web hosts are companies that offer hosting services.
They provide the technology and services required for you to display and keep your website on the Internet.
Websites are hosted on web servers, where all of your web files are stored.
When you pay a dedicated web hosting company, you are essentially paying to rent a space on their server for your website to obtain an online presence.
Think of it as renting a physical space from a landlord.
Imagine the hosting service is a tower block, and your website is one of the multiple properties within that building.
Most service providers ensure the webserver is running efficiently so that your site remains active and functions properly.
Find out what is a server and how it works.
Key Features You Should Expect from Your Web Hosting Provider
Here, you will find out the components and services you should expect from service providers.
You can find further information relating to these features below.
Email Accounts
FTP Access
Content Management
Databases
1. Email Accounts
Most hosting providers require that users have their own domain name.
Email account services enable you to create email addresses for your business that match this domain name.
For example, take the website www.diggitymarketing.com.
With email account features provided by the web host, we can create [email protected], for example.
2. FTP Access
FTP stands for File Transfer Protocol. It is a standard protocol used for data transfer between computers.
This enables you to upload your website's files from your computer to your web server. This is what allows your website to be accessed through the internet.
3. Content Management
We'll come to content management in greater detail shortly.
All you need to know for now is that most web hosting services offer what's known as a 'CMS'.
CMS stands for Content Management System, and what it means is that you don't have to know any complicated web languages to build your website.
Instead, you can add web pages, images, and other files directly to your website through a site builder without needing to upload them to your server in markup languages, like HTML.
4. Databases
Your database is a collection of all of your website's data.
Again, think of your website as a building. The database comprises all of the structural components that keep it standing.
Pretty much every web application requires a storage system for its data and content. A database is the most popular form of storage.
Your web hosting company is responsible for storing your database on a dedicated hosting server in an environment, such as a Networking Operating Center (NOC)[1].
The Most Common Types Of Web Hosting Services
There are multiple types of hosting providers available. Additionally, you have the option to explore the best Python web hosting providers.
All compete for business and offer competitive hosting plans.
Knowing which hosting plan to choose is not always easy. So, we've compiled a list of the most popular web hosting services available.
These include:
Dedicated Web Hosting
VPS Hosting
Cloud Hosting
Reseller Web Hosting
Colocation Web Hosting
Shared  Hosting
Self-Service Web Hosting
1. Dedicated Hosting
A dedicated web host will provide you with a dedicated web server.
Let's use our property analogy again. When you live in an apartment block, you share the complex and its resources with other people.
With a dedicated server, your website lives in a detached property with its own supply of server resources. You do not share it with anyone else.
The benefit of dedicated web servers, or dedicated hosting in general, is that you do not run the risk of your site being slowed down by other sites using the same server resources.
In addition, you have root access to your server. Root access means that you can access any resource on your web server at any time.
in short, with a dedicated hosting plan you will get all the benefits of a home server.
This option is ideal for those with a business website receiving regular high quantities of web traffic.
2. VPS Hosting
So, what is a VPS?
VPS stands for Virtual Private Server.
Virtual Private Servers, or a virtual Dedicated Server, operate as individual servers on one large physical server.
With this hosting option, a virtual private server appears to each client as a dedicated server. However, the same server is actually hosting multiple websites.
Think of VPS hosting as a halfway house between shared hosting and having your own dedicated or private server.
3. Cloud Hosting
Cloud-Based web hosting is a relatively new trend in the  web hosting industry.
It is now considered by many as the most reliable hosting platform.
Different from VPS hosting, cloud hosting technology enables thousands of individual web servers to co-function in order to work as one giant server.
The greatest benefit of a cloud-based hosting plan is that the servers can accommodate large surges in web traffic.
There are now multiple hosts offering cloud hosting plans.
Cloud hosting providers do not rely on the disk space of any single server, meaning the chances of your website suffering downtime are next to none.
4. Reseller Web Hosting
Reseller hosting services are essentially a shared hosting plan with extra tools to enable you to sell server space.
Reseller hosting packages include greater technical management (often via the Web Host Manager (WHM) control panel), as well as invoicing tools.
5. Colocation Web Hosting
Colocation web hosting refers to the process of renting a physical space for your server from a data center.
You provide the hardware, but the host provides the elements required for it to work, such as power and an internet uplink (a connection from a ​local area network (LAN) to a wide area network (WAN)).
With this option, the onus is on you to fix the issue if your software fails. It is not the responsibility of the host.
Like a cloud hosting provider, colocation facilities offers virtual private server.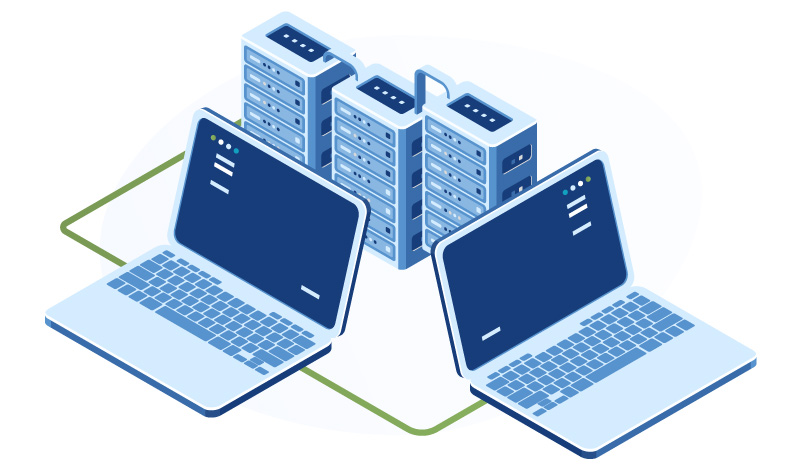 We touched on the downsides of shared hosting when discussing the benefits of dedicated hosting.
With shared hosting, you share a server with thousands of other websites. This can affect your site's performance, particularly if another website on that server receives high volumes of web traffic.
However, shared hosting is extremely cheap.
It is a great place to start for anybody new to owning a website, e-commerce, or online marketing.
In particular, shared hosting is recommended for personal websites or small businesses not dependent on high web traffic volume.
7. Self-Service Web Hosting
Self-service hosting requires greater technical knowledge on the part of the user at the set-up stage.
You are responsible for installing and configuring the web server software that your server will use to maintain your website.
You are also responsible for all server management.
Can you host multiple websites on a hosting account?
Yes, your host can provide hosting services for as many websites as you require. It is worth discussing this with them before you sign up.
Things to Consider When Choosing a Web Hosting Provider
The correct host for online business owners is dependent on multiple factors, including your business offering, size, stage, and support/technical/storage requirements.
As outlined in our article on Web Hosting for Beginners, there are numerous factors to consider when choosing which hosting plan to purchase.
We've outlined and summarized these below.
1. Pricing Options
As with any business decision, you should ensure that the web hosting costs outlay align with the value it brings.
Once you have decided which type of plan you require, be sure to compare pricing.
Just be careful not to go for the cheapest option purely due to this factor.
Some hosting websites may even offer free hosting. You can also check our web hosting tutorial with all the steps to get you started.
Be sure to read the small print on anything offering free web hosting. It often comes at another cost, such as the obligation to place ads on your site.
2. Customer Service And Technical Support
You should also choose a reliable host known for good customer service and technical support.
Not being able to reach your host when your website is down could cost you money and impact your business.
Most providers will provide an average site 'uptime.' This refers to the time a site is live. Ideally, it should be higher than 99.9%.
3. Server Speed
A key factor to consider when choosing your provider is server speed. Unsurprisingly, this is the most important factor for your site's speed.
Now more than ever, it's important that your website loads quickly. In fact, failure to do so has a direct impact on your site's SEO.
Not only does a slow website impact your visitor experience, but it is also detrimental to your search rankings.
Proven by Google's Algorithm Speed update, site speed is a direct ranking factor.
4. Server Location
When it comes to choosing a web hosting provider, one factor that often gets overlooked is the location of the hosting servers. The geographical location of your web hosting provider can have a significant impact on the performance and reliability of your website.
Take a look at our collection of articles featuring the top hosting providers based on geographic location:
The Difference Between Web Hosting & Content Hosting:
As established, you need a web host to store your site's content and keep it on the internet. This is the basic premise of site hosting.
Many users often confuse web hosting providers with content hosting providers. While the two are linked, they are not the same thing.
Content Hosting, or Content Managed Hosting, is a service that pairs website hosting with a Content Management System (CMS).
An example of this is wix.com, which allows users to create a website by dragging and dropping pre-designed pages.
Wix offers free web hosting for its users and automatic access to its CMS, which provides you with the tools required to create your own website content.
A web host without a CMS, such as WPX, does not typically offer this as standard hosting packages. Instead, it simply stores your website's content. This is the fundamental difference between the two.
The key benefit of a Content Management System is that it enables you to edit and publish website content without needing to know programming languages, like HTML.
Luckily, you don't actually need to pay more for content hosting. Through most website hosting companies, you can simply add a CMS (like WordPress hosting) onto your hosting packages at no additional web hosting costs.
What Is Web Hosting Compared to Domain Hosting?
Web hosting is the physical location where your website files are stored, while domain hosting is the service that allows you to register a domain name for your website.
Whilst many people think that website hosting and domain hosting are interchangeable terms, they are not the same thing.
In fact, there is a huge difference between these services.
As we've covered, web hosting refers to the process of housing your website and all its data on a remote web server.
It's all the technology that goes into making sure that your website will be viewable and accessible by anyone who types in its website address (e.g. www.diggitymarketing.com).
Domain hosting, on the other hand, does not refer to housing space for your website, just its name.
What Is Domain Hosting?
Domain hosting is a service in which a company hosts your website's domain name, such as "www.diggitymarketing.com.", but not the contents of the website.
By contrast and, as we've covered, web hosting is a service in which a hosting company hosts your website's data and contents. This is the key difference between the two.
Think of your website hosting account as your house and all of its contents. Your domain name is your home address. This information is needed in order for people to know how to find you.
It is the job of the website host, not the domain host, to ensure that the structural components that keep your house standing, and all of the possessions inside of it, are safe and secure.
Domain hosts use records from a Domain Name System (DNS) to connect your domain name to the hosting  provider that is handling your website.
This diagram demonstrates the process a little more clearly.
With a domain host, you can purchase a domain name and rent it for a subscription fee, in the same way that you rent server space from a website host.
You can purchase a domain for your own website from domain registration services.
However, you can purchase both a domain and a hosting account at the same time from most web hosting companies.
Web Hosting FAQs:
Is It Necessary to Buy Hosting?
Yes, it is necessary to buy hosting most of the time. The easiest and least expensive way to host a website is to use a web hosting service.
Top hosts also use cutting-edge technologies to keep your website safe and secure. You do not, however, need to purchase a hosting plan if you start a blog with WordPress.com.
Is it possible to change web host provider without changing your domain name?
Yes, it is possible to change your provider without changing your domain name. If you change web hosts, all of your site's content will need to be moved from one server to another.
This is what's known as migrating the site. It can be a complicated process and requires correspondence with both the new web hosting service provider and the one you are leaving.
Your domain name stays where it is and does not leave your domain host. It simply redirects to the new server address.
Can I Host My Website for Free? How Does Free Web Hosting Work?
Yes, you can host your website for free, but there are some restrictions. Paid plans are more customizable and offer more bandwidth, storage, and processing power. Free plans don't come with any extra features that can speed up or protect your website.
How Much Does It Cost to Host a Website?
The entire web hosting costs vary based on the provider, the kind of hosting, and the services needed. Hostinger's WordPress hosting and shared hosting plans are good choices for low-cost, beginner-friendly hosting.
How To Install SSL Certificate?
Check out our full guide on how to install SSL certificate on WordPress.
How Does Free Web Hosting Work?
Free hosting is a great way to learn the basics of website development, such as how to manage website files, keep a website in good shape, and keep an eye on security. You may get the best free website hosting at Hostinger, which can be a fantastic starting point for your online journey.
What Is Grid Hosting?
Grid hosting is a form of web hosting that leverages multiple computers to establish a virtual supercomputer.
How To Change Website Host?

We discussed this topic thoroughly in a step-by-step guide within our "How to Change Website Host" article.
Key Takeaways: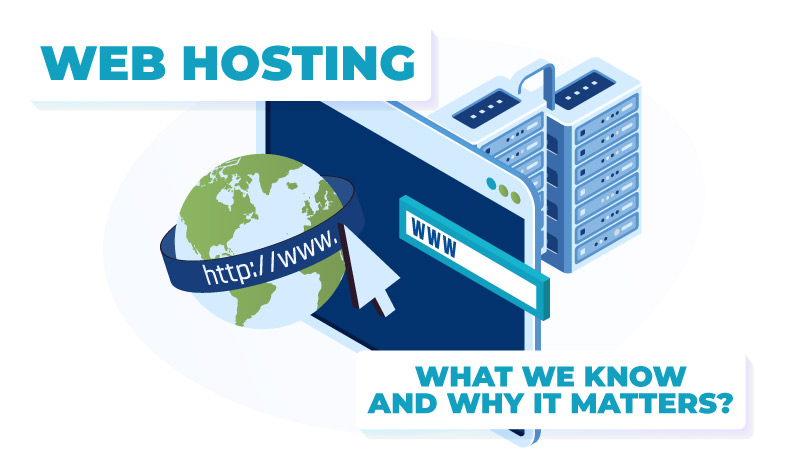 We've covered a lot in this article and provided plenty of information relating to web hosting in a pretty short space of time.
Let's take a look at some key takeaways.
Web hosting is an online service that allows you to publish your website and its web pages on the internet.
We've been through the main types of hosting services, and you should now be familiar with the differences between each. You should also know which hosting service is most suitable for your online business.
There are several features you can expect from all standard web hosting plans. These include Email Accounts, FTP (to transfer website files), and a CMS.
Website hosting differs from content-managed hosting. Content Managed Hosting partners website hosting with a CMS.
Domain hosting refers to the practice of purchasing and renting a domain name from a domain host. It is often confused with web hosting, which, as you now know, is not the same.
Finally, when you're comparing web hosting service providers, remember that the server on which your website is hosted will often determine your site's speed.
This is a factor that will impact your website's SEO and affect your rankings.
It is worth paying for a good hosting service to retain and increase your site's traffic.
So, consider the factors covered in this article, and don't choose your hosting provider based on the hosting cost alone.
For a list of our recommended hosting providers, feel free to read our article Best Web Hosting Options for Affiliate Marketing.
Our #1 Recommendation: WPX Hosting
Use coupon MATT90 to get 90% off your first month