As a website owner and SEO professional, I know firsthand the importance of website hosting and its associated costs. Over the years, I have hosted numerous websites for myself and my clients, and I have gained a deep understanding of the various factors that impact the cost of hosting.
Through my various ventures with Diggity Marketing, LeadSpring, The Search Initiative, and The Affiliate Lab, I have been able to experiment with different hosting options and find the most cost-effective and reliable solutions. In this article, I will share my expertise and insights on the factors that determine the cost of hosting a website to help you make an informed decision.
[/su_list]
What's The Average Cost To Host A Website?
First, let's explain the basic methods of hosting a website. Sites like Wix, WordPress, and eCommerce platforms like Shopify are known as web hosting platforms. The web hosting aspect is built into the platform itself.
There's also self-hosting. That includes buying and housing your own dedicated servers and handling every technical aspect on your own without included support.
By far and away, the most popular option is to use paid web hosts. You can think of web hosting (examples: HostGator, Bluehost, etc.) as the owner of a plot of land for an online store.
What you build your website on (WordPress, Squarespace, Weebly, etc.) is the foundation. Your website is the online store.
Each web hosting provides a different hosting type. Each varies in web hosting costs, website performance, and support. Here's a breakdown of the average costs of each:
Shared hosting: $2.49 to 13.95
WordPress hosting: $3.95 to $15
VPS hosting: $18 to $90
Dedicated hosting: $80 to $500
Cloud hosting: $10 to $100
Website Hosting Cost Explained
Different web hosting types are further broken down into pricing plans with varying features.
Generally, these plans fall into three or four pricing plans with names like Starter, Business, and Agency.
Common features include the number of domains hosted, storage amounts, security upgrades, and other resources.
So, not only does the type of web hosting matter, but the individual plans also have a huge financial impact.
The key is to first thoroughly understand your business needs before you shop. Here are some considerations to start with:
Web hosting provider
Hosting type
Plan length
Memory and processing needs
Storage needs
Security needs
Downtime Cost Per Hour
Before we get into the different types of web hosting and cost comparisons, there's an often-overlooked cost consideration. That is downtime.
Site downtime due to malware attacks, traffic spikes, lacking resources, or hardware failure can be catastrophic to earnings and ranking.
To put things in perspective, average downtime costs per hour for 25 percent of businesses in 2020 range from $301,000 to $400,000.
No wonder ransomware attacks are so lucrative. I digress…
WordPress Hosting
Average cost range: $3.95 per month to $15 per month.
First on our list is WordPress hosting.
WordPress web hosting is one of the most widely offered web hosting types. WordPress hosting is for anyone who wants to build their site on WordPress, regardless of traffic, resources, and scaling needs.
It has some of the most inexpensively priced plans that rival shared hosting packages. However, unlike shared hosting, it's tailored to optimize your WordPress site in terms of performance, support, and extra features.
If you're a small to mid-sized company thinking about WordPress, shared, or Virtual Private Server hosting, we've created a guide specifically for you: the 7 Best Website Hosting Providers For Small Businesses.
Performance
Managed WP hosting offers additional performance and security features such as automatic WP updates, WP-CLI and SSH, free one-click installation, and site migration.
Overall, you can expect a greatly enhanced experience in building your WP site when you choose WP hosting.
A good feature to watch is the free secure sockets layer (SSL) that's commonly included in WP hosting plans.
Support
Another perk to building a WP site with WP hosting is the possibility of enhanced customer support.
So it makes sense that if you're choosing to stake the future of your online business on WordPress, there is a mutual investment benefit when it comes to your company's success.
However, storage and traffic capacities are generally the same for WordPress and shared web host plans of the same tier. Therefore, the pricing plan itself is a bigger determinant.
Another benefit of WP hosting over shared is plugin functionality. WordPress extensions are known as "plugins." Some of these are free, and some are paid.
Many useful plugins and themes come pre-installed if you're using WordPress hosting. WordPress also offers templates you can use as a website builder if you plan on self-hosting.
WordPress Hosting Providers Cost Comparison
Below is a list of 10 recommended web hosting services. The WP hosting provider with the lowest price point overall is Bluehost.
However, we've tried several different web hosts. Support and performance issues equal time and money. We use WPX simply because we've learned that the additional monthly payment is worth it.
Therefore, we're offering you 90 percent off your first month when you choose a WPX pricing plan and enter coupon code: MATT90.
Here's our cost comparison for our top 10 recommended web hosting plans for WordPress:
WPX: $20.83 / $41.48 / $83.24 – 1 Year
SiteGround: $3.99 /$6.69 /$10.69 – 1 Year
Flywheel: $13 / $25 / $242 – 1 Year
Hostpapa: $19.94 /$39.95 / $69.95 – 2 Years
Bluehost: $2.95 / $5.45 / $13.95 – 1 Year
InMotion: $3.99 / $7.99 / $15.99 – 2 Year
Dreamhost: $16.95 / $24.95 / $71.95 – 1 Year
HostGator: $5.95 / $7.95 / $9.95 – 3 Year
iPage: $3.75 / – / $6.95 – 1-3 Year
A2: $11.99 / $18.99 / $41.99 – 3 Year
Average web hosting prices: $2.49 per month to $13.95 per month.

Shared hosting services are for those who are just starting and don't expect huge traffic. Shared hosting cost is typically the lowest for web hosting service plans.
The way a hosting provider works is that your site is backed by hardware known as a web server. Servers share similarities with PCs, such as CPUs, RAM, and hard drives.
With shared hosting, your site doesn't get access to the full extent of the hardware it's running on. Instead, your site runs on the same server as other websites.
Resource usage and traffic limitations are employed to keep the various sites running smoothly without infringing upon one another.
While shared hosting has drawbacks, it may be the most cost-effective and efficient web host option for you. It simply depends on the degree of support and performance that your business needs.
Performance
When it comes to web page load times, seconds matter. According to Google, you can expect a 32 percent increase in your website bounce rate when your load time increases from one second to three seconds. As you exceed four seconds, the bounce rate increases exponentially.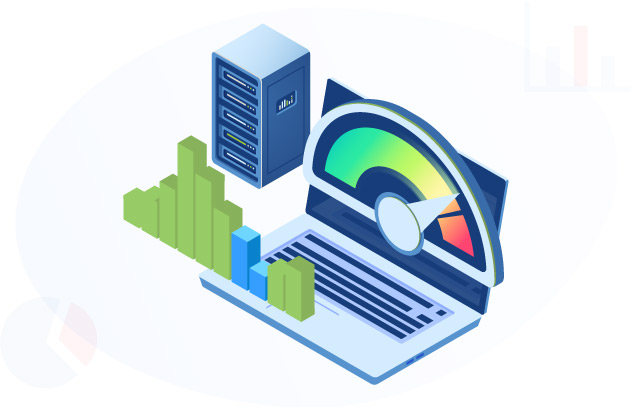 The bottom line for load times is that people have expectations. Once they click, the clock is ticking. It's especially true when it comes to mobile use.
In addition to slow load times being costly, they are a ranking factor.
If you're going with shared hosting, an eCommerce store or an SEO affiliate site is not recommended.
Support
Shared hosting plans are beginner-friendly. They require less technical ability, and customer support specializes in helping answer newbie questions.
You don't need to worry about maintenance, administration, or backend server work.
When it comes to uptime, you may find your shared hosting service to be lacking. As mentioned earlier, downtime can be financially disastrous to an online business. Unfortunately, shared plans rarely offer uptime guarantees or a money-back guarantee.
Additionally, while customer support may seem adequate initially, you're likely to experience a lack of technical support later.
Scalability is arguably the biggest problem we have with a shared hosting plan. Limited resources mean limited growth. If you plan to scale, plan on having to pay to migrate your entire site.
With all its drawbacks, shared hosting plans are still wildly popular. They are great for anyone who needs something as simple as a portfolio site.
iPage's Go Plan is the lowest cost basic hosting plan at $1.99 per month. It also includes a free domain registration for a year.
However, based on experience, our top pick goes to SiteGround. Use this link to get 60% off.
Here's the cost comparison of our favorite web hosting services:
SiteGround: $3.99 / $6.69 / $10.69 – 1 Year
Hostpapa: $3.95 / $3.95 / $12.95 – 3 Year
Bluehost: $3.95 / $5.45 / $13.95 – 1 Year
InMotion: $2.49 / $4.99 / $12.99 – 3 Year
Dreamhost: $2.59 / – / $3.95 – 3 Year
HostGator: $2.75 / $3.50 / $5.25 – 3 Year
iPage: $1.99 / – / – – 3 Year
A2: $2.99 / $5.99 / $12.99 – 3 Year
VPS Hosting
Average VPS hosting prices: $18 per month to $90 per month.
If you're expecting regular monthly traffic exceeding 20,000 visitors, virtual private server (VPS) hosting is your most cost-effective option.
eCommerce and SEO affiliate marketing blogs are good candidates as well. If you plan to build a site that ranks, you can read about the Best SEO Web Hosting Service.
VPS hosting works by running separate virtual instances of multiple websites on the same server. As a result, resource allocation is handled more efficiently between websites, resulting in greatly enhanced performance and support.
However, the technical ability required compared to shared or WP hosting is also significantly higher. For that reason, we are focusing on managed VPS hosting plans, which are different than unmanaged VPS hosting.
A hosting service that offers managed VPS, also usually offers unmanaged VPS hosting. You don't necessarily need to switch web hosts when transitioning from one to the other.
VPS is all about intelligent resource management. For this reason, VPS and cloud often coincide regarding functionality, plans, and pricing.
Prices Vary For VPS
The added technological complexity and versatility of VPS hosting services means that prices range from very affordable to enterprise-level subscription fees.
As a plus, renewal prices tend to be more stable with VPS hosting. It's common for shared and WordPress hosting plans to offer very attractive entry-level prices, which double or triple after a year or two when it's time to renew.
Entry and mid-level plans will typically run you around $20 per month. It's not until you get into the upper tiers and features that prices start approaching $100 per month.
Between Shared And Dedicated
Having a server to host a site is not in the technical or financial range for most businesses. VPS hosting offers a functional and relatively beginner-friendly bridge between shared and server hosting.
Expect better service-level agreements, better customer support, and a much more affordable option when compared to dedicated server hosting.
VPS is largely responsible for the boom in the eCommerce industry. We urge you to take your time when considering VPS hosting packages. No other hosting type offers as big of a gap between plan price, feature capability, and range of technical skills required.
Performance
VPS hosting means you don't have to worry about your neighbors hogging the server resources. As a result, inconsistent website performance issues mostly disappear.
Super-user access and scripting are possibilities VPS brings to the table. Greater control of your site's backend means further optimizing your site's performance.
With the right tech-savvy customization, VPS hosting offers impressive website performance capabilities that rival dedicated hosting.
On the flip side, super-user access and customization mean that you could mess things up, too.
Support
The key upgrade you'll experience with VPS hosting compared to shared web hosting is a higher traffic capability. Sixty thousand users per month interacting with a VPS-hosted site is not uncommon.
Therefore, the included customer support realizes that speedy response time and quality web hosting solutions are a must.
You'll also find that uptime guarantees come standard with VPS hosting, as do SSL certificates.
VPS Hosting Providers Cost Comparison
Dreamhost's entry-level plan is $10 per month if you sign up for three years. However, our favorite VPS web hosting company is Hostpapa.
Use our link to get 70% off your Hostpapa VPS plan.
Here is our price comparison for VPS hosting plans:
Hostpapa: $19.99 / $59.99 / $169.99 – 3 Years
Bluehost: $19.99 / $29.99 / $59.99 – 3 Year
InMotion: $19.99 / $39.99 / $59.99 – 3 Year
Dreamhost: $10 / $20 / $80 – 3 Year
HostGator: $23.94 / $34.95 / $59.95 – 1 Year
A2: $43.99 / $60.99 / $74.99 – 3 Year
Dedicated Hosting
Average cost range: $80 per month to $500 per month.
Dedicated servers are the most powerful and customizable web host option. However, managed or in-house servers are a big cost determinant in terms of fees and manpower.
Dedicated hosting is for the business owner whose resource needs have outgrown every other type of hosting option. In addition, the technical ability required to manage a hosting environment is considerable compared to other options.
Additionally, dedicated hosting prices scale more with dedicated servers than any other hosting type.
Performance
Performance is where dedicated server hosting reigns as the heavy-weight champion.
Comprehensive control over a physical server, maximum configuration and customization of your backend, and extreme traffic load potential are par for the course.
Of course, if you don't know what you're doing, you still get to take full responsibility for the results.
Support
Support comes in the form of a money-back guarantee, dedicated resources, RAID storage, excellent uptime, and maximum security capabilities that typically include a free SSL certificate.
If your server fails, RAID arrays and host monitoring are usually in place to keep your data safe.
Dedicated Hosting Providers Cost Comparison
Not only does Bluehost take the number one place for the most affordable entry-level plan for dedicated hosting, but it's also our favorite pick for this category.
Use our link to get 63 percent off your Bluehost plan.
Here are the hosting prices for our top 5 web hosting companies offering dedicated hosting:
Bluehost: $79.99 / $99.99 / $119.99 – 3 Year
InMotion: $99.99 / $149.99 / $219.99 – 1 Year
Dreamhost: $149 / – / $279 – 1 Year
HostGator: $89.98 / $119.89 / $139.99 – 3 Year
A2: $105.99 / $135.99 / $165.99 – 2 Year
Cloud Hosting
Average cost range: $10 per month to $200 per month.
A cloud hosting package is for the business owner who wants to eliminate the possibility of website downtime.
While dedicated hosting offers top-of-the-line customization and traffic potential, it still presents a single point of failure: a single server.
Cloud hosting mitigates this risk by using multiple physical servers to pool resources and keep your site running smoothly.
Performance
A big advantage of cloud hosting over every other type is that the servers are physically spread apart. However, the geographic location of the physical hardware does affect site speed.
Bandwidth and other resources become responsive to the real-time traffic your site experiences. Not only is this great for performance, but it also opens up the opportunity for placing plans based on actual usage instead of potential usage.
Support
Storage in disk space is another resource that can be allocated if and only if needed.
However, security for cloud hosting may not be as tight as expected. Once a server in your cluster is hacked or compromised, your entire network is.
In terms of customer support, cloud hosting is managed hosting. Therefore, updates, bug fixes, installation, and other technical support are typically included in every cloud hosting plan.
Cloud Hosting Providers Cost Comparison
InMotion stands out from many web hosts. This reputable hosting provider is known for its reliability and dedication to long-term business relationships. In addition, they offer a flexible pricing plan that starts at an extremely competitive cloud hosting cost of $5 per month.
For an in-depth look at this host provider and the associated cloud hosting cost, check out our InMotion review.
Here's the the hosting prices compared for web hosts offering cloud hosting:
SiteGround: $100 / $200 / $400 – 1 Year
InMotion: $5 / $30 / $160 – 1 month
Dreamhost: $4.50 / $12 / $48 – 25 Days
HostGator: $4.95 / $6.5 7 / $9.95 – 3 Year
A2: $43.99 / $60.99 / $74.99 – 3 Year
Additional Website Hosting Costs Considerations
To determine the final total of your website hosting costs, look beyond the stated hosting costs. These categories are responsible for web hosting plan increases in cost.
Each category brings additional financial considerations that will help you shop the web hosting space more intelligently.
Domain Name
Average cost range: $10 to $20 per year.
A domain name is what people consider the name of your site. It also includes what follows the site name. For example, our domain name is diggitymarketing.com.
Without a domain name, users would have to enter the IP address into the address bar to visit your site. But, more importantly, buying a domain name is essential if you plan to rank in search engines.
The price will vary depending on the name and if you're using .com, .net, .io, etc.. ICANN and privacy protection for WHOIS add to the annual cost of owning a domain name.
SSL
Average cost range: $5 to $1000 per year; commonly $60 per year.
The purpose of secure sockets layer (SSL) is security. It's sometimes referred to as transport layer security (TLS), which can be regarded as the latest iteration or version of SSL.
SSL authenticates users and encrypts data. An SSL certificate is digital documentation responsible for carrying out the tasks.
Cybersecurity is a complicated and ever-expanding field. No single extension or certificate guarantees your site will be safe from malware, brute force attacks, or malicious hackers. For this reason, SSL certificates vary greatly in price.
Having an SSL certificate is known to improve SEO because Google flags less secure sites.
Backup
Average cost range: $1 to $2 per month.
Backing up your sites is important, just like backing up your PC is. Higher tiered plans almost always price site backups in, but it can cost you a few dollars per month if they're not included.
Transfer Costs
Average cost range for domain transfer: $2 to $12 one-time transfer.
Average cost of whole website transfer: $150 to $400 one-time transfer.
Transferring a domain name, even a free domain, to a new website hosting service or migrating your entire site are also considerations.
Mainly, you want to look at the transfer policies of different hosting companies. Some service providers make it fast and easy, while others can make you feel locked into doing business with them.
SiteLock
Average cost range: $2 per month.
SiteLock is another security feature that may or may not be included in the service. The service provides additional protection against malicious hacks and malware through regular site scans. These protective measures can help you save money down the road.
To see if they're worth it for your business, you can read more about them on SiteLock's website.
Google Or MS Office
Average price range: $6 to $15 per month.
Your online business will need a business email. If you want to integrate your domain name (business) email with your Outlook or Gmail accounts, you'll have to pay web hosting fees.
Frequently Asked Questions
How much does domain hosting cost?
The cost of owning a domain name varies, from $0.99 to over $50 per year. Factors that impact the cost include:
The domain name brand-ability.
The top-level domain (.com, .net, .org, etc.).
Added privacy protection.
How much should web hosting cost?
Web hosting services should cost between $2 and $90 per month for most hosting options. The answer depends on what type of hosting best suits your online needs.
Shared web hosting packages can be found as low as $1.99 per month. Dedicated servers start at about $80 per month.
You can also check our guide on Web Hosting costs in UK if you are looking for UK based web hosts.
How much does it cost to make and host a website?
The cost to make and host a website is around $200 upfront and $50 monthly. The amount depends heavily on several factors. If you have extensive technical and design knowledge, you can do everything yourself.
The cost of hiring developers and designers grows exponentially to over $2,500 to have an agency build a basic website for you.
Do I need to pay for web hosting?
Yes, you need to pay for web hosting if you want a hosted domain and web hosting service. However, it's not uncommon for a hosting package to include free domain registration.
Self-hosting is a possibility, but even with a high degree of technical knowledge, there are various costs to consider, such as hardware and what to use as a website builder. At the end of the day, free web hosting doesn't exist.
How much does it cost to maintain a website monthly?
The cost to maintain a website monthly is $0.99 to $50 for small to medium-sized websites. However, agency and enterprise companies' costs range from $200 to $5,000 per month.
How much do freelance web developers charge?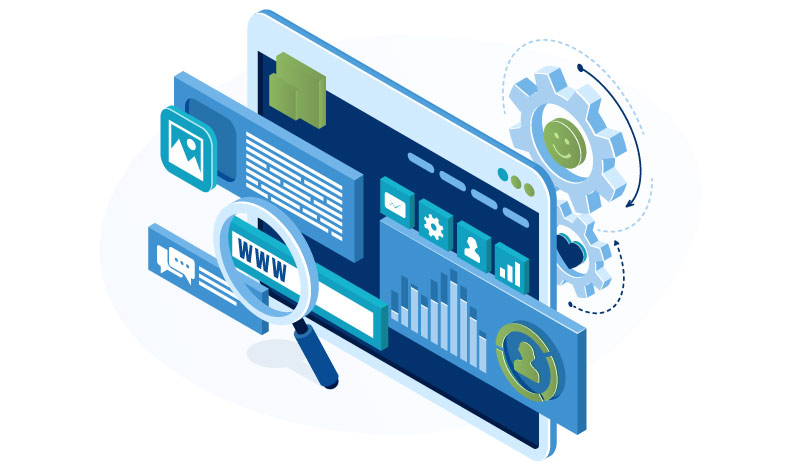 Freelance web developers charge $90 at the very lowest. But, of course, it depends on your website needs and the country the freelancer currently resides in.
Freelancers' hourly rates range from $27 to over $330 per hour.
So, How Much Does It Cost to Host a Website? 
Overall, running a website ranges from just under $100 per year to over $1000. It all depends on your business needs.
In terms of hosting alone, here's a recap of average prices:
Shared hosting: $2.49 to 13.95
WordPress hosting: $3.95 to $15
VPS hosting: $18 to $90
Dedicated hosting: $80 to $500
Cloud hosting: $10 to $100
If you're a beginner at web hosts and want a comprehensive quick-start guide, check out the Top 7 Best Web Hosting For Beginners in 2022.