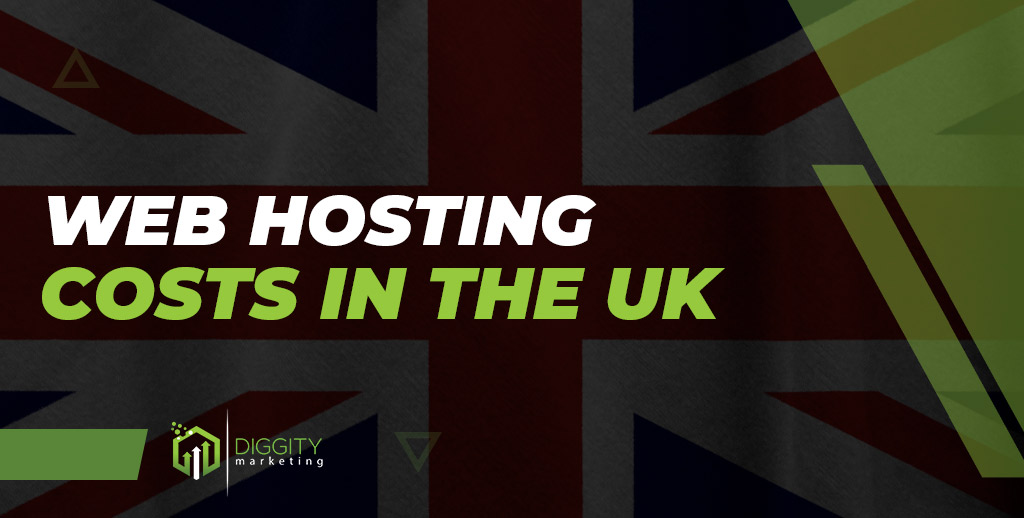 Are you wondering how much hosting costs in the UK? It's not a straightforward answer, given that each web hosting provider in the United Kingdom has multiple pricing tiers and many different hosting packages.
Utilizing our extensive experience and in-depth knowledge of the web hosting landscape, we've conducted a thorough examination of pricing tiers across 64 UK-based website hosting providers to help you navigate the complexities of hosting costs in the region.
As with any service, the final price you pay will depend on the level of features and performance you select.
Hands down, the cheapest hosting plans in the UK are shared hosting packages. You can find some excellent initial deals that significantly lower the hosting price.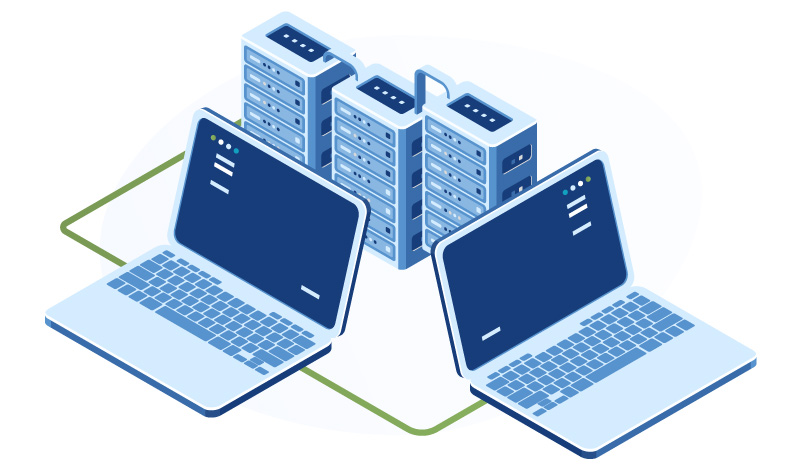 On average, shared hosting services available in the United Kingdom cost around £5.09 per month and renew for around £11.76. These are the average prices when considering all the available tiers and features.
However, if you're after the most affordable shared hosting options, the average cost for a starter hosting plan in the UK is ​​£2.70/month, and the average renewal is £7.32/month.
And out of all the companies we reviewed, Hostinger comes out on top with two shared hosting plans available, and with both the promo and renewal prices are below the average.
You can also read our full Hostinger review if you'd like more information about their features and performance.
The features available on most UK shared hosting plans vary from company to company.
But if you're a beginner, we recommend you check out Hostinger's Single Web Hosting package to get you started on the lowest rates and with a range of great features.
Company
Plan Name
Promotional Pricing
(Monthly)
Renewal Pricing
(Monthly)
Hostinger
Single
£1.49
£2.99
iPage
Shared Hosting
£1.65
£8.29
Hostpapa
Starter
£1.95
£8.99
Hostpapa
Business
£1.95
£11.99
SiteGround
StartUp
£1.99
£11.99
Hostinger
Premium Shared Hosting
£2.59
£5.99
Hostgator
Hatchling
£2.28
£9.92
Bluehost
Basic
£2.43
£8.24
GreenGeeks
Lite
£2.45
£9.09
A2 Hosting
Shared Hosting
£2.48
£9.12
Managed WordPress Hosting Costs In The UK
If you're after managed WordPress host, every hosting provider has a different set of plans and features available.
However, the average managed web hosting cost for your WordPress website is £9.20/month for the initial promotional price and £18.32/month for renewal.
Managed WordPress host is typically offered on a shared server with an additional service by your hosting company that takes care of most of the maintenance and security of your website.
Some companies also offer search engine optimization performance as part of their services too.
Cheapest WordPress Hosting Plans In The UK
The cheapest WP hosting provider in the UK is UK 2 with plans available as low as £1.00/month and renewing for £4.99/month.
Company
Plan Name
Promotional Pricing (Monthly)
Renewal Pricing
(Monthly)
UK 2
Starter
£1.00
£4.99
UK 2
Primary
£1.00
£9.99
UK 2
Pro
£1.00
£12.99
Hostpapa
Starter
£1.95
£8.99
Hostpapa
Business
£1.95
£11.99
Hostinger
Single
£1.49
£3.49
Bluehost
Basic
£2.43
£8.24
Hostinger
Starter
£2.59
£5.99
SiteGround
GrowBig
£3.99
£19.99
Hostinger
Business
£3.99
£6.99
VPS Web Hosting Costs In The UK
If you're after a broader range of features and better security, VPS hosting is a great option to consider.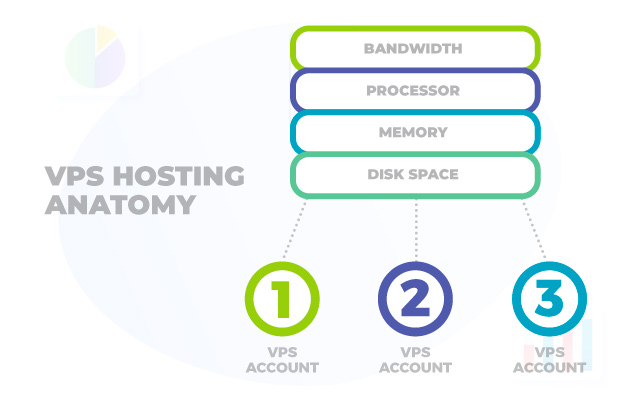 While it doesn't give you your own website server like dedicated hosting does, VPS plans are a nice middle ground for anyone transitioning from shared hosting but without the expense of dedicated or cloud hosting.
The average cost of VPS or dedicated hosting plans in the UK is £40.18/month for promotional pricing and £55.05/month for renewal.
VPS hosting plans can vary quite significantly in terms of the amount of server resources they offer you.
For instance, the cheapest VPS hosting plan is Hostinger's VPS 1 package which starts at £3.49/month and renews at £9.91/month after the initial term.
Compared with the most expensive plan, Hostpapa's Jupiter package which is £249.
99/month and offers no promotional discounts, you can see why the features they each make available vary so wildly!
If you're just transitioning from shared hosting and are looking for the next step up without having to spend a great deal, a cheaper VPS package with fewer available server resources is a good option for you.
However, if you're looking for a customized server setup and top-of-the-line resources, be prepared to pay more than the average prices we share in this article.
Cheapest VPS Hosting Plans In The UK
Company
Plan Name
Promotional Pricing (Monthly)
Renewal Pricing
(Monthly)
Hostinger
VPS 1
£3.49
£9.91
GoDaddy
1 CPU
£3.99
£3.99
Heart Internet
1vCPU
£3.99
£4.99
UK 2
V1-20
£4.00
£4.00
A2 Hosting
VPS
£4.14
£7.46
Heart Internet
2vCPU
£7.99
£9.99
UK 2
V2-20
£8.00
£8.00
Hostinger
VPS 2
£4.99
£19.95
UK 2
V3-20
£12.00
£12.00
Hostinger
VPS 3
£7.99
£39.95
Promotional Offers Vs Web Hosting Renewal Costs
As you're no doubt beginning to notice, most website hosting providers in the United Kingdom offer lucrative initial discounts in order to attract more customers.
In many cases, they even prefer to lose money on the initial discounted period knowing they'll recoup the costs in the renewal fees.
Alternatively, in order to qualify for the lowest discounted rate, the length of time you must sign up for (and pay in advance) can often be as long as 24 or 36 months (2 or 3 years).
Either way, if you choose to buy a cheaper hosting plan and get access to the great discounts many companies have on offer initially, it's worth considering the renewal costs too.
Check out how much the cost will increase after the promotional period ends so you're not met with a big bill you didn't expect!
Costs For Hosting Package Add-Ons & Extras
Another thing to be aware of when considering the costs of different hosting providers is the full range of features they offer.
Many cheap shared hosting providers choose to forego essential performance and security features in order to offer extremely low rates in their promotional offers.
It's always worth checking whether you get access to simple features like:
Daily automatic backups
Free domain name
Free backup retrieval
Free SSL certificate
Ability to host unlimited websites (if you own more than one)
Security features included.
You'll quickly come to notice that many of the above features are charged separately instead of being included in the cheapest hosting plans.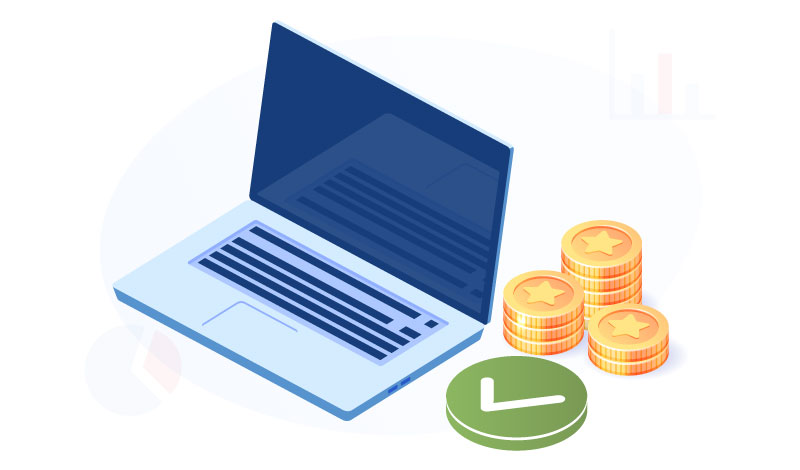 We've found that in order to get the best "value for money" web hosting in the UK, it's best to pay a little extra for a hosting company that goes the extra mile and includes these essential features (and more) as part of their plans.
How To Find The Best "Value for Money" Web Hosting Plan In The UK?
If you're after the best value for money web host, weighing up the features against costs is essential. It's also essential to consider things like:
How much storage space can you access?
Do you have unlimited or unmetered bandwidth?
What is customer support like?
Sure, a plan that's only £1.00/month may be the cheapest on the market. But if it only offers you 1GB of storage and no backups, minimal security features and no SSL certificate, then the real cost of the plan is far greater.
It would be of greater value to consider a plan that's, say, £5.99/month but includes all of the above and then some!
Another critical point is to examine the host's scalability and reliability.
Can the hosting plan grow with your business? Do they have an uptime guarantee?
Can they ensure a seamless website performance, irrespective of the traffic your site might attract?
You also need to check on their disaster recovery protocols. In the event of an unforeseen circumstance like a data breach or a server crash, does your host have efficient backup and recovery systems?
Look for a host that provides daily backups and instant recovery options.
You should also evaluate the provider's reputation. Do some research, read user reviews, and check their ratings on third-party platforms.
You want to be sure that your chosen web host has a solid track record of providing reliable, high-quality services. And lastly, remember that 'value for money' does not necessarily mean the lowest price. It refers to the balance between cost and the range of services offered.
So, while considering the pricing plans, make sure to compare the level of service, the quality of customer support, and the overall reliability of the web hosting provider. In essence, the best value-for-money web hosting plan would be the one that meets all your website's needs at the most affordable and reasonable price.
Frequently Asked Questions (FAQs)
What's The Most Affordable Hosting In The United Kingdom?
The most affordable hosting plan in the UK at the time of writing this article is Hostinger's shared hosting "Single" package.
It is only £1.49/month for the initial promotional term and renews for £2.99/month.
In general shared hosting plans are the cheapest on offer by hosting companies.
However, if you're after more server resources and security than shared hosting offers, consider using a virtual private server instead.
Hostinger also offers some of the cheapest VPS hosting plans on the market at comparable rates to shared hosting!
Where Can I Get Good Hosting Deals In The United Kingdom?
You can access the best web hosting deals directly from the websites of UK web hosting providers.
It's also worth checking out deals available around known holiday periods or sales events like Black Friday and Cyber Monday.
Many UK web hosts also offer ongoing deals for new customers, but these vary a fair bit over time so you'll need to do a little digging of your own at the time of reading this to find the best deal for your needs.
Web Hosting Costs In The UK
Web hosting costs vary greatly and depend on the type of hosting plan you're after, the number of resources and features you need, and the availability of a promotion or discount you can access.
As we've shown in this article, the initial price advertised on a hosting provider's website can be a little deceiving as many web hosts in the United Kingdom lock you in for as much as 3 years and then increase prices significantly (often without you noticing!)
You also must be wary of essential performance and security features which are excluded from the cheapest UK hosting plans on the market.
The best value for money is different to the cheapest plans available.
If you're after our top recommendation, check out Hostinger.
Not only do they offer some of the cheapest UK hosting plans on the market, but they also include a decent range of features too.