If you want to create a website, WordPress is a great well-rounded solution. It is without a doubt the most popular content management system (CMS) in the world, powering 43 percent of all websites on the internet. Including mine.
WordPress hosting is an easy and powerful way to create and host WordPress websites. With WordPress web hosting, your host is preconfigured with special caching, security, and other features that are optimized to meet WordPress specifications.
Drawing from my personal experience with hosting and WordPress, I hope to provide valuable insights to help you understand how this powerful CMS can take your business or blog to new heights.
In today's article, we will explore everything you need to know about WordPress web hosting, from its inner workings to the myriad benefits it offers.
Quick Summary
WordPress hosting is a web hosting optimized for WordPress sites, enhancing their performance and security.
It comes in various forms like shared and managed hosting, suitable for beginners and high-traffic sites respectively.
While WordPress can run on all web hosts, WordPress hosting provides additional benefits like improved security, tailored support, and better plugin functionality.
What Is WordPress Hosting?
WordPress hosting is a form of web hosting optimized to run WordPress sites. It is optimized to better meet the performance and security needs of a WordPress site.
When you use WordPress web hosting, you will receive services and tools that are specifically tailored to WordPress sites. If you have a WordPress site, you should definitely plan on choosing between WordPress hosting plans.
These services and tools may vary depending on what WordPress hosting service you choose, but common features across all services include automatic software updates, one-click installs, and customized support.
How Does WordPress Hosting Work?
While you can create a WordPress website without purchasing a WordPress-specific web hosting solution, WordPress-specific web hosting solutions are packed with handy features that will support your site's performance over the long term.
WordPress web hosting solutions are similar to standard shared web hosting packages.
However, they are powered with WordPress-specific features such as a quick WordPress setup, superior security, automatic updates, speedy performance, improved plug-in functionality, easy-to-add free ssl certificate, and tailored support.
When looking for a web hosting provider, you are likely to stumble upon several web hosting providers that market their hosting packages as WordPress hosting but offer nothing WordPress-specific beyond one-click installation.
Be wary of these as there are many differences between WordPress hosting and general web hosting.
Legitimate WordPress web hosting has all the previously mentioned above features pre-configured and pre-allocated and works to make your website more secure.
Do You Need WordPress Hosting To Use WordPress?
No, you do not need WordPress hosting to use WordPress. All you need is a host that can meet its modest requirements to use WordPress. In simpler terms, what this means is that almost all web hosts can handle WordPress.
While almost all fast web hosts can handle WordPress, not all of them are equal when it comes to running WordPress. WordPress hosting ensures that your site is running in an optimal environment with features such as increased speed, stronger security, and more.
WordPress Hosting Benefits
Better Performance
With WordPress hosting services your web server, caching, and security are all optimized to meet WordPress-specific demands and requirements to run at its best.
Improved Security
WordPress hosts offer a dedicated team that addresses security issues at your WordPress site and ensures that your website is safe and secure, as well as servers equipped against WordPress-specific threats.
Tailored Support
When you use a WordPress hosting service, you can access tailored customer support services from WordPress experts.
Tailored customer support is the assistance provided by a WordPress expert that is tailored to each client, based on their specific needs and wants.
Tailored support can include resolving WordPress's white screen of death errors (an issue where WordPress freezes and will not load the user interface, WordPress internal server errors, or WordPress login redirect loop.
SSL Certificates
Most managed WordPress hosting plans allow you to add an SSL certificate to your website in only a few clicks, which is convenient and time-saving when it comes time for renewal.
Free Domain Registration
When you purchase an annual or two-year WordPress plan, you get to register your domain name for free for one year at some hosts like Bluehost, Hostinger, and HostGator. You should definitely use this free domain opportunity.
Better Plug-In Functionality
With managed WordPress services, you will not need to use as many plug-ins because security, caching, and performance are all optimized by the host.
What To Look For In A WordPress Host
The process of choosing a WordPress web hosting company can be likened to that of choosing a life partner.
Make the wrong decisions, and you may find yourself facing a nasty divorce a few months down the line after putting in all that time and work trying to make things work.
Fortunately, there are several things to look for when shopping for a WordPress hosting provider that will help you pick the right provider for your blog or business website.
These include a dedicated support team, ample server resources for getting started, at least 99% uptime, an intuitive account interface, and a variety of plans.
Types Of WordPress Hosting:
When searching for WordPress hosting, you will come across two main types of web hosting:
Shared WordPress Hosting (often shortened to "WordPress Hosting")
Managed WordPress Hosting
With shared WordPress hosting, your website will share a server with other websites. While your server will be performance-optimized for WordPress, you will not have it all to yourself.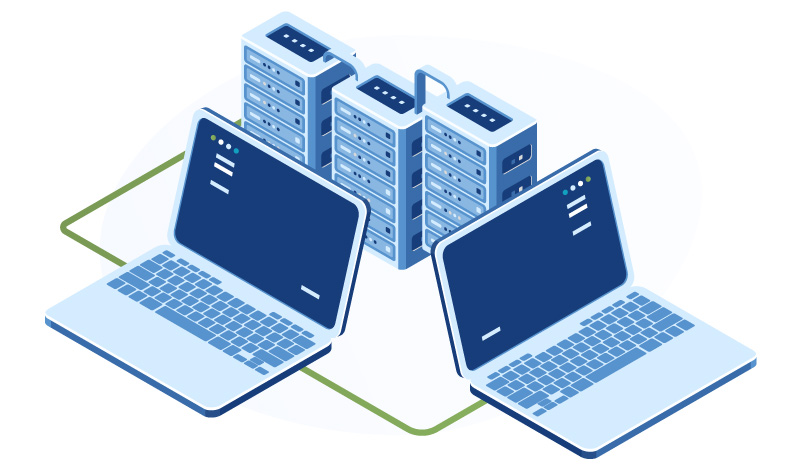 On top of the performance enhancements, you will also be able to access a one-click WordPress Installer.
Some WordPress hosts automatically upgrade your WordPress software, including your themes and plug-ins, and offer server monitoring. Keeping your WP site updated is important as it helps prevent security threats to your website.
There are WordPress hosts that offer more features such as built-in onsite analytics, built-in blogging and blog category management, and project versioning and rollback (a feature that enables you to restore previous versions of WordPress website which can help solve errors with custom websites), but the features listed above are the base standard.
Most shared WordPress hosts offer huge discounts for your first billing cycle. You can expect to pay as little as $3 to $4 per month for your first billing cycle; after that, prices rise to $7 to $10 per month.
Remember, these are just starting prices — higher-tier shared WordPress  web hosting plans are more expensive.
What Is Managed WordPress Hosting?
Managed WordPress hosting is a specialized hosting solution designed to provide optimized performance, security, and technical support specifically for WordPress websites. If shared WordPress hosting is a 3-star hotel, managed WordPress hosting is a 5-star hotel with a view of the city.
On top of everything that shared hosting offers, managed WordPress hosting offers:
Staging Sites: Many managed WordPress hosts offer a staging WordPress site that allow you to test changes to your website before it goes live.
Faster Speeds: Managed WordPress hosting offers better hardware specs, which translate to a faster WordPress site.
Server-Side Caching: Caching can significantly increase your website speed. Usually, you need a plug-in for caching but managed WordPress hosting gives you better caching without any additional steps.
Improved Security: Managed WordPress hosting offers WordPress-specific firewalls, malware scans, and intrusion detection, all of which result in a more secure website. Managed WordPress hosting also pre-configures your web hosting account for WordPress and actively manages your installation for security, performance, and speed.
You should choose shared WordPress hosting if you're just starting out. The rule of thumb is that beginners should choose shared hosting, and high-traffic websites should choose managed WordPress hosting. This works in most situations, but it overlooks one thing: time.
If you are a beginner, you can easily get stressed trying to do things like regularly updating your WordPress site and configuring caching. When you opt for managed WordPress hosting, you do not have to stress yourself over any of these.
Yes, you are paying more money for the latter, but that extra money means that someone else will manage your website performance, giving you more time to focus on other aspects of your business.
Would you pay an extra $10 per month to save five hours of scratching your head trying to figure out the best security practices for your website? I would.
So, if you are working with a limited budget, you should choose shared hosting. But, keep in mind that, for the lower price, you will miss out on the additional services offered by managed hosts.
WordPress Hosting Plans
When you choose to use WordPress hosting, you will have to choose WordPress hosting plans. The most popular hosting plans offered by WordPress include VPS hosting, shared hosting, cloud hosting, managed hosting, and optimized hosting. You can also check out how to try WordPress for free.
Shared Hosting: When you use a shared WordPress hosting plan, your website will share a server with other websites. Shared hosting is cheaper and easier to set up, making it ideal for individuals who are creating their first websites or individuals whose websites do not have a lot of site traffic.
Virtual Private Servers (VPS): With a VPS hosting plan, you will share a server with other websites, but you will have your own dedicated space. This plan is perfect for individuals working with limited budgets but who want more customization and control.
Dedicated Server: If you have a high-traffic website and need fast loading speeds and optimized performance, a dedicated is ideal. Dedicated servers offer enhanced security, improved reliability, and total customization. There's a lot of talk about WordPress hosting vs dedicated hosting. But if you want optimized performance and speed, dedicated is better.
Cloud Hosting: Cloud hosting is a server and network infrastructure that uses software to divide a single physical server into multiple virtual servers. This type of hosting is ideal for individuals looking for stability and scalability at a lower price.
Managed WordPress Hosting: Many WordPress hosting providers offer managing services where the host runs and manages the technical aspects of your website. You can run a managed WordPress hosting plan across any of the hosting plans listed above and still get optimum security, configuration, and performance.
Optimized WordPress Hosting: If you are looking for a hosting plan that offers pre-installed technologies and features, optimized WordPress Hosting is perfect for you. Optimized WordPress hosting comes with pre-installed WordPress optimized servers, WordPress expert support, WordPress hosting, and built-in WordPress security.
How To Choose A Good WordPress Host
If you are running your business online or are a website owner who wants to rank your business in search engines, you need a hosting and WordPress company with features that will help boost your sales and improve your SEO.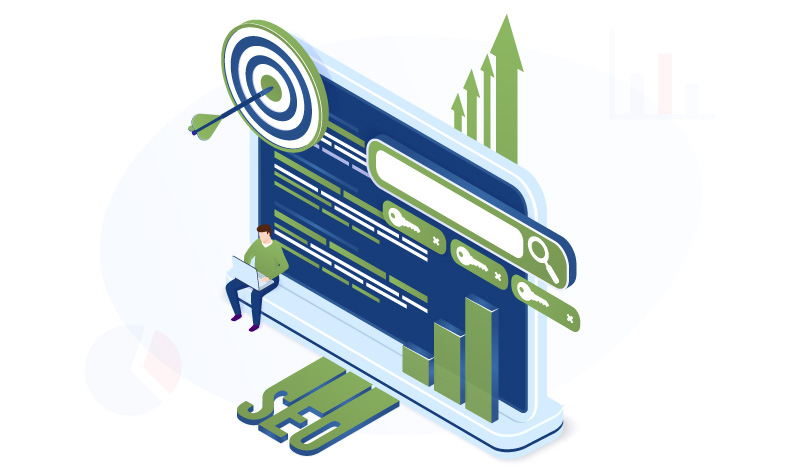 Here are some features to look for when choosing WordPress web hosting service:
Uptime: A good WordPress web host has at least 99% availability.
Speed: Ensure that the server load speed is less than 300ms.
Security: The host should offer malware scanning and removal.
Your Needs: The WordPress web host should work with your business type and size.
Customer Service: Customer service should be available round-the-clock to help with WordPress-related questions.
Offsite Backup and Recovery: Should your website get hacked or should you lose all your data, you need a host that allows you to restore your website to its previous state.
Frequently Asked Questions (FAQs)
What Is WordPress Membership Hosting?
WordPress membership hosting refers to a service that is optimized for websites built on the WordPress content management system (CMS) and designed to have membership functionality. A membership website requires sign-up or payment for exclusive content, products, or services.
Choose WordPress Hosting For Better Performance And Faster Sites
WordPress hosting provides powerful hosting with functionalities like fast speed, superior security, automatic backups, and automatic version and plugin updates.
With WordPress hosting, you not only get to enjoy powerful hosting functionalities, but your WordPress websites also get access to attractive features such as easy-to-add certificates, better plug-in functionality, and tailored customer support.
WordPress hosting has different hosting plans, allowing you to opt for a plan that does not dent your wallet. You can also check some of the best WordPress hosting options available.
Which plan you choose ultimately boils down to your budget, the type of hosting plan you want, and how much help you want from a WordPress host when running your website.