Choosing a host for your WordPress membership site can be tricky. A WordPress membership site can be resource-intensive and demanding on your server.
If you don't set it up right then you may encounter errors such as slow page load speed, downtime, and server errors.
Drawing from our extensive research and experience, we've crafted this article to guide you through the process of identifying the perfect host for your membership site. By understanding what to look for and what to avoid, you can ensure that your site operates smoothly and efficiently at all times.
Read on as we delve into the crucial factors to consider when choosing a hosting provider, along with tips and best practices for maintaining a high-performing and reliable WordPress membership site.
Quick Summary
A membership website is a great way to monetize your WordPress site and offer exclusive content to your audience.

When choosing a web host for your membership site, look for one that offers security features, scalability, and reliable customer support.

To get started with building a membership site on WordPress, you'll need to choose a membership plugin, set up payment processing, and create your membership levels and content.
What Is A WordPress Membership Site?
A WordPress membership site is a membership site built and hosted on WordPress. To create a successful membership website, you need to choose the right membership platform, set up membership levels, and utilize membership plugins to restrict access to content on your WordPress website.
A membership site lets users pay for access to certain pages and content on your site. It also allows you to restrict access to site content.
Paid-for and restricted content includes:
Download privileges
Community forums
Online courses
Support team
Any other feature
Software resources required are different for WordPress membership sites and standard websites.
Due to the frequency and number of data requests or queries, membership sites often have a high number of pages.
Below we'll explore the differences further. We'll start with membership site examples you've previously visited.
Popular Types Of Membership Sites
Here are five of the most common types of websites. Each falls into the category of membership site:
Learning management system (LMS): Also known as digital course sites. Popular options include Lifter, LearnDash, and many others.
Forums: Community forums are a big part of membership sites that aim to build and nurture a community. Popular WordPress forum plugins, like bbPress and BuddyPress, are used to create these.
Third-party membership plugin site: WordPress membership sites that use all-in-one solutions such as Ultimate Membership Pro and MemberPress.
Social network: Membership sites that use WordPress plugins such as PeepSo turn themselves into social networks.
eCommerce site: A huge number of online stores use WordPress to sell physical and digital goods and services.
Changing Pages And Cacheable Content
Membership sites are more difficult to maintain than non-membership sites. They contain something known as uncacheable content along with changing pages.
Common offenders include checkout pages and forum login pages.
These pages, as well as the login page for community members, usually are not cached.
The WordPress dashboard is not cached for "logged-in" users on regular WordPress sites.
This means you'll need additional power and architecture to back it up.
If you have thousands of people utilizing the dashboard, performance concerns can arise.
Under such conditions, a shared hosting plan drops out of the race as a viable hosting plan option.
Instead, membership site webmasters should look into dedicated hosting or a high-powered VPS hosting plan.
Cloud hosting may also be a viable solution.
High Traffic And Sustained User Activity
The average time a visitor stays on a blog or company WordPress site is about 52 seconds.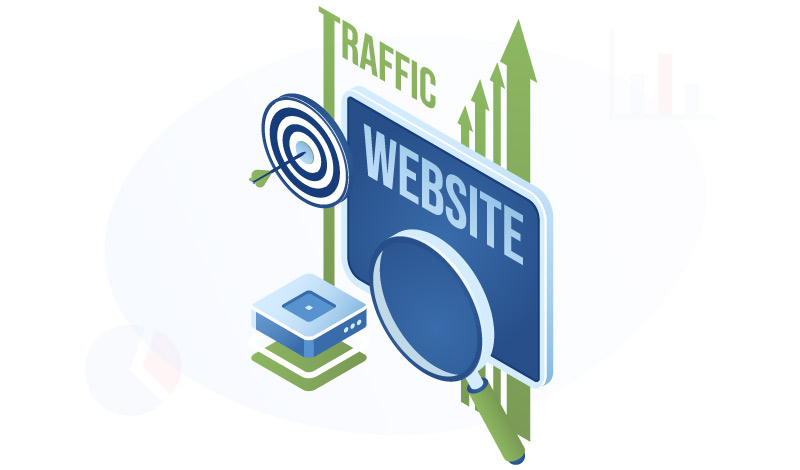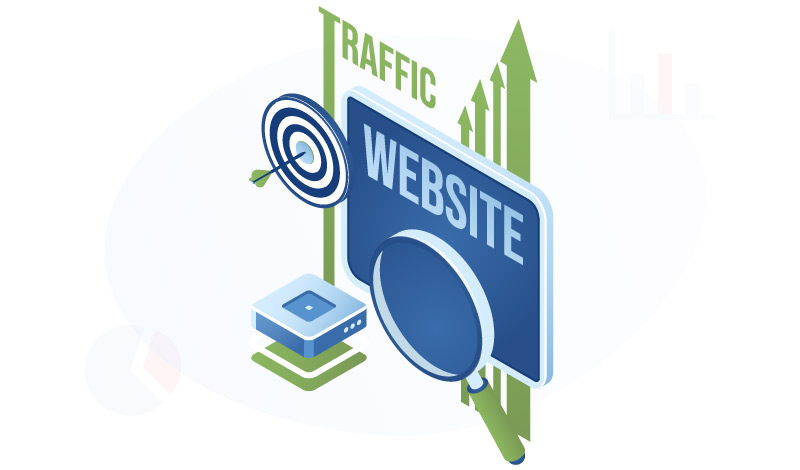 The reverse is true with membership websites. Posting in and reading forums, shopping, or consuming course content means users tend to interact with membership sites for extended periods.
The number of concurrent visitors connected to your WordPress server can create a snowball effect on resource consumption.
On that note, Google cloud services offer hard-to-beat support and dedicated infrastructure.
Having a large amount of visitors is a great thing.
However, having a lot of visitors can exhaust resources and this as well as the "uncacheable material" issue is something membership site webmasters and owners should be mindful of.
High Disk Usage
Course content delivered through videos, forum content, downloadable content, and member profiles must be stored somewhere.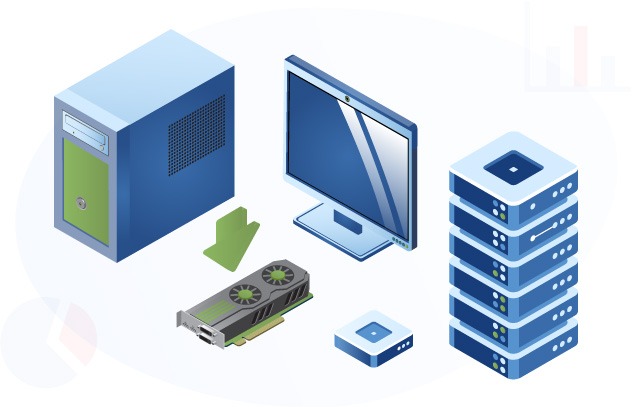 This means data centers for membership websites must manage large amounts of data.
Handling storage effectively becomes a concern, especially over the long term. Look for a hosting provider that features high disk space, high-quality performance, and a support team.
Database Querying
A high amount of simultaneous concurrent users puts pressure on server databases. As a result, processing power becomes a fast-depleting resource for membership sites.
More complicated queries (such as streaming a video) increase latency in retrieving information from the server database.
This might also be triggered by sites that rely extensively on search queries or employ WP Query.
How to Set up a WordPress Membership Site
Now that you've got an idea of how running a membership site is different from any other WordPress site let's get into how to set one up.
When setting up your own membership site using WordPress, consider choosing a reliable WordPress hosting service that supports unlimited membership levels, and create a pricing page to showcase your different membership options.
If you haven't decided on a hosting provider yet, you might first check out our Best Web Hosting Proviers For WordPress Guide.
1. Three WordPress Membership Website Essentials
First, you'll need these three things:
Domain name: This is the name of your website. Example: diggitymarketing.com
Web hosting provider: You will have to create an account with a web hosting providers like Bluehost, Hostpapa, or SiteGround
Membership plugin: Once you've got hosting, use a WordPress membership plugin like MemberPress to turn your WordPress site into WordPress membership sites auto-magically.
2. WORDPRESS.com vs. WORDPRESS.org
A WordPress hosting account, domain name, and SSL certificate are required for a self-hosted WordPress site The self-hosted WordPress.org version grants you full access to everything you'll need.
WordPress.org is a managed version of WordPress and is not capable of hosting a membership site.
A domain name costs, on average, about $12 per year.
Obtaining a free domain is not recommended if you plan to sell online courses, collect recurring payments per month, offer membership plans, or utilize high-end hosting options because having a trusted TLD such as .com, .net, or .org helps with branding your business.
Web hosting prices average at around $10 per month but can increase depending on your sites traffic, disk space, and bandwidth needs.
An SSL certificate also has an extensive range in price points.
However, you can get started with a free SSL from Cloudflare.com. If you have a large membership site with many visitors you may need to pay for upgraded features.
3. Payment Gateway Setup
When setting up your WordPress membership website, it's important to integrate reliable payment gateways to accept payments and ensure secure transactions, as well as implement mechanisms to redirect unauthorized users and restrict access to premium content based on the chosen payment method.
MemberPress is one of many WordPress membership plugins that offer an easy way to collect payments via PayPal, Stripe, or other solutions.
If your using MemberPress all you need to do to set up a payment gateway is choose a payment gateway from the 'Gateway' drop-down and provide the necessary credentials to set up your payment gateway.
You can easily add numerous payment methods by selecting the 'Add Payment Method' option.
But, of course, you'll need a pricing page to feature these options.
4. Membership Packages and Pricing Page
You will need to create membership levels. Then, when your users try to join up for a membership plan, they will be sent to the pricing page.
Users who attempt to access restricted or paid portions of your website will also be sent to this page.
MemberPress includes a few pre-made pricing page templates.
However, create something custom to personalize your membership prices and pricing page.
5. Membership Restrictions
Drip content allows you to release regular or premium content to users gradually. In addition, MemberPress makes it very easy to control access or restrict access using 'Rules.'
You can set up rules by visiting the MemberPress » Rules page and clicking the Add New button at the top.
Then, repeat the process to create more rules for your membership site.
6. Members-Only Content
Using Rules, MemberPress makes it incredibly simple to create members-only content.
Only people with the appropriate membership level will then be able to access membership features and premium content.
MemberPress also includes the 'MemberPress Unauthorized Access' meta box beneath the post editor.
This lets you choose what logged-out people (non-members) view when accessing this material.
7. Checkout Pages
Next, develop different membership tiers for your users to purchase.
Each membership level might have varied costs, incentives, and access – there is also an option a free membership plan.
To add a membership level, go to MemberPress » Memberships and click the 'Add New' option at the top.
Under the 'Membership Terms' area, you must provide the plan's cost and expiration date.
Next, enter a title for this membership plan on the following page, followed by the plan information.
Then, select the 'Price Box' menu option..
After that, scroll down to the membership choices meta box, which is located below the post editor.
Once you're happy with the membership plan, click the 'Publish' button to make it public.
8. User Logins
You must include a user login form for user registration and access. Members also need access to accounts at multiple membership levels.
You should also activate the 'Plus' add block symbol so your users can quickly navigate your website.
Go to Appearance » Widgets and click the 'Add block icon' to start.
Look for 'MemberPress login' and then click the box.
This will add the membership login form to your sidebar automatically.
To save your changes and make your login form active, click 'Update.' The price page link will then be added to the navigation menu so new users can choose a plan and register.
Do this in your WordPress admin by going to the Appearance » Menus page.
Then, click the 'Custom Links' button in the left column to expand it.
Then, add the URL for your price page in the 'Link Text' field.
Now exit the WordPress administration area and visit your website to see the login form and registration link in action.
In the right column, the price plan page will show. You can reposition it in the menu by dragging and dropping it.
Don't forget to save your changes by clicking the 'Save Menu' button.
9. Email Notifications
When using email notifications, your WordPress membership plugin will notify members and administrators through email any time a member signs up, a members subscription expires, or one of many other notifications.
In addition, MemberPress enables you to alter such emails and add your branding easily. Navigate to the MemberPress » Settings page and select the 'Emails' option.
You can manage email alerts delivered by MemberPress from this page.
Use a simple text editor to change the message with basic formatting options..
You can also utilize smart tags to incorporate dynamic elements like names, usernames, membership levels, etc.
Select the 'Send Test' button to send yourself a few test alerts.
10. Analytics and Optimization
Businesses use data to make educated choices.
MemberPress has built-in reports to help you monitor the performance of your membership website.
You may sort reports by monthly, annual, or all-time data.
User engagement is one of the most crucial indicators for determining a membership website's effectiveness.
This is where Google Analytics comes in; it lets you know where your users are coming from.
MonsterInsights, another great analytics solution for WordPress, has a full MemberPress integration, making it simple to measure user and member activity.
11. Scaling Your WordPress Membership Site
MemberPress is a robust WordPress membership plugin that makes it simple to expand your membership website.
BuddyPress and bbPress are plugins that help allow you to bring social networking and forum functionality to your membership site.
WordPress membership plans should offer the membership option to have a personal and meaningful conversation with you or your team.
You can easily create this as part of the online courses that we mentioned earlier.
Something as simple as a custom message to current members in the form of a questionnaire can tell you a lot about the direction you should be moving in.
WordPress Membership Website Pro Tips
Giving yourself the best possible head start in launching your WordPress membership site is essential.
To create a successful membership website with WordPress, you can utilize a WordPress plugin that allows you to control access to premium content and create a members-only area on your WordPress website.
This section will help you better shop managed WordPress hosting providers effectively.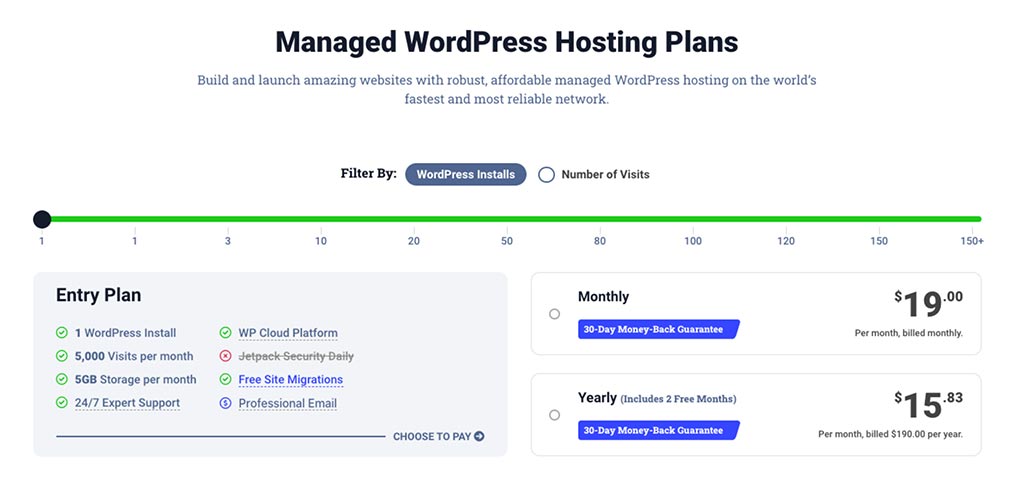 It will also help you understand all the features you need for success.
Focus On Performance
Successful membership sites prioritize performance.
Go above and beyond to provide your users with the most satisfactory experience possible.
You can check out our guide on membership cancellation trends and statistics to find out what not do with your site.
Maintenance
Regular database maintenance is not only advised but also necessary for WordPress sites.
Here are some key maintenance considerations:
Autoloaded data: Data is loaded on every WordPress site page. This information is saved in your WP options table.
Transients: Transients, like autoloaded data, should be cleaned up regularly.
They are designed to expire and delete themselves when operating correctly.
CRON jobs: WP-Cron is designed to schedule repeated operations for your entire site.
InnoDB: This is a storage engine. With InnoDB, you'll avoid full table-level locking, allowing your queries to process faster.
Many older sites still use a storage engine based on the older generation of Oracle technology, so you don't have to worry about data integrity issues.
Additional Storage
The most common storage space culprits are videos, PDFs, high-resolution pictures, documents, and audio files.
You may need to find a means to shift this data to a less expensive storage option.
You'll also potentially save money by simply upgrading your WordPress hosting package.
Caching
Caching web page speeds up page load speed and minimizes the demand on data centers.
Object caching may be used in a variety of ways with membership sites.
Object caching saves the results of database queries so that the next time the data is needed, it can be supplied from the cache rather than having to further query and search the database.
PHP 7
As of December 2018, PHP 5.6 is no longer being supported and has reached its end of life.
We cannot emphasize enough how critical it is to utilize one of the most recent versions of PHP, especially PHP 7.4.
This is a free and quick performance enhancement for numerous sites that doesn't involve any work.
PHP Workers
PHP workers govern how many concurrent requests your site can process at any given moment. A PHP Worker handles each uncached request for your website.
For example, if you receive four requests simultaneously and your site has two PHP workers, two of those requests will be executed while the other two will be queued..
For this reason, you should make sure you have configured a high enough amount of PHP works for the demand.
You can change these settings in the PHP settings found in cPanel or call your hosting provider.
What WordPress Membership Sites Should Avoid
At this stage, we hope you have a solid foundation for WordPress membership sites, great membership plugins, and effective WordPress hosting plans.
Before we conclude, here are some common pitfalls to avoid.
Excessive Plugins
The number of plugins you use on your site may not be as critical as the program's quality, but each has a "performance penalty."
Deactivate and delete plugins you're not using from your site.
This simplifies debugging and will almost certainly reduce the number of inquiries on the front-end and back-end of your page.
Page Builders
Many free and professional WordPress membership themes are available for download and experimentation.
The purpose of a page builder is to help users who don't know how to code.
However, extraneous code can affect performance if your website gets a high amount of traffic..
It may be worth finding experienced developers and designers if your website speed is beginning to slow down, you have tried everything else to speed your website up, have a high amount of traffic, and want assistance.
Post Counters
If you don't have to, don't put view/post counters on your site.
Avoid showcasing data like "# posts" or "# views" on each thread, post, or user profile when listing forum postings..
In general, utilize counters sparingly and only when required.
However, caching plugins guarantee that requests are not generated on each page load.
Additional Considerations
CDN usage: Data centers might be a substantial distance away from someone.
CDNs help by copying and distributing your assets (javascript, images, CSS, etc.) from POPs worldwide.
Image compression: Depending on the type of image and the compression method used, you should expect to save 60-70 percent in file size.
System administration: Before deciding to administer your own virtual machines.
Trying to be a sysadmin to save a few bucks a month is not worth it.
Consider an experienced professional as a further investment into your support team if you need custom server-level console work done.
Conclusion
The final answer is performance if you're still unclear on the most important factor for a WordPress membership site.
To recap, you'll need to give special attention to performance, disk space, caching, and maintenance when running a membership site.
Use some of our pro tips, like upgrading your site's search function, gaining additional storage, and keeping third-party extras at a minimum.
Once you've established your WordPress membership site priorities and put up the funds, your site can be deployed in less than a day.
However, if you're ready to make your self-hosted or managed WordPress membership site a reality, you'll need more than just a five-minute crash course.
Have a look at our guide on web hosting for everything you need to know.