Are you curious about WordPress but not sure if it's the right platform for you?
Or maybe you are a developer who wants to test WordPress plugins or themes before using them on a live site.
In either case, this guide is for you.
With over a decade of experience in creating WordPress websites, I've gained valuable insights into various ways to build free WordPress sites.
These sites not only act as testing grounds but also serve as impressive demonstration and portfolio platforms.
Today I'm here to share with you the 5 best ways to try WordPress Sites for Free.
Why Do People Prefer WordPress?
The number of websites powered by WordPress continues to grow every single day [currently over 455 million].
That's about 40% of all websites on the internet! And the number is growing every day.
There are many reasons why WordPress is so popular.
First, it's open-source software, which means that the code is freely available for anyone to use and customize in any way they want.
This attracts a huge community of developers who are constantly improving WordPress and making tools to make your life easier.
There are many plugins on WordPress right now that you can use to add any functionality you need to your site [around 60,000]
From contact forms to social media integrations, there is a plugin for almost everything.
Second, WordPress is extremely user-friendly.
You don't need any coding experience to use WordPress.
All you need to do is install it, and you can start creating content right away.
You don't even need to build a website from scratch!
There are thousands of themes available for WordPress, which you can use to create a beautiful website in minutes.
Finally, it's free to use.
You can download WordPress for free.
However, if you want to create a website, you will need to invest in web hosting (a computer that saves your website's files and allow users to access it) and a domain name (the internet address of your website, so people can know where to find it.)
But don't worry, all the methods listed below will provide you with both of these things for free!
5 Ways to Test WordPress Site for Free
1. Download and Install WordPress on Your Computer
The easiest way to create a WordPress test site is by using WordPress.com.
This is a service provided by the team behind WordPress that allows you to create a site in less than 5 minutes.
It doesn't have all the features of a self-hosted WordPress website, but it's perfect for testing out the basics.
Plus, it's completely free!
Here is how you can sign up for a free hosting account:
Click Get Started
Choose a domain name for your website. Just enter the website name you want, scroll down, and select the free one.
After that, you will be directed to another page, under Choose a plan, click on start with a free site.

On the What are your goals page, select the goals for your website and click Continue.
On the next page, you will be asked to choose a category that defines your website, choose the one that is most relevant and click Continue.
Give your blog a name and a tag line, this step is optional, so just click Continue and move on.
You will be asked whether you want to Draft your first post, Watch blogging videos to learn about blogging or Choose a design. If you don't want to do any of that now, just click Skip to the dashboard at the top right corner.
You will be redirected to your WordPress dashboard. And that's it! You have successfully created a WordPress test site on WordPress.com
Pros
Free forever
Hundreds of free WordPress themes that you can customize to create a beautiful website
Free subdomain name (ex: yourname.wordpress.com)
SSL Certificate for increased website security
1 GB of storage, so you can add images and other media to your website
Every website comes with Jetpack essential features, including site statistics, basic SEO, and social media sharing
Cons
WordPress ads & banners will be displayed on your website unless you upgrade to a paid plan
2. Get Free Web Hosting
There is a number of websites that offer free web hosting, and you can use them to create your WordPress test site.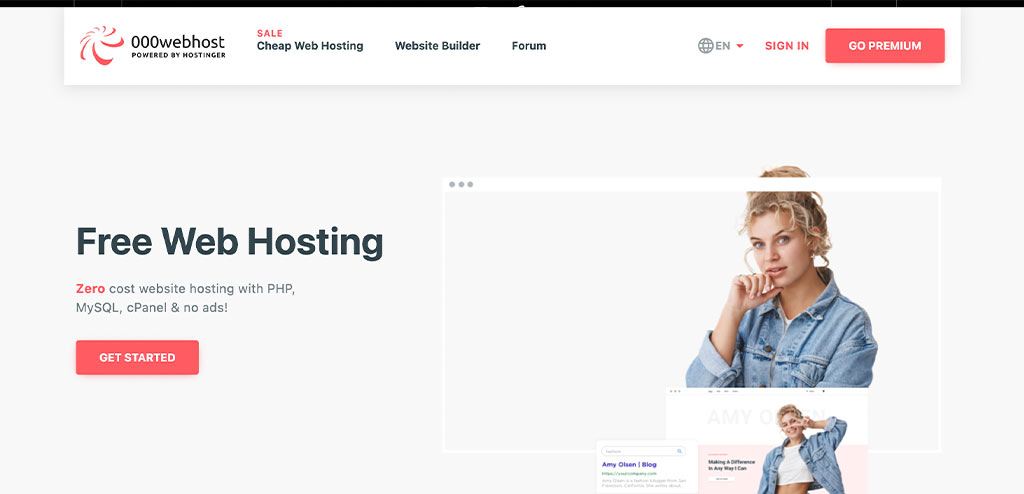 To be honest, they don't have the best uptime or customer support and they are quite slow.
However, they are good for testing purposes.
The best thing about them is that they have similar interfaces as paid web hosting, so you not only get to test WordPress, but also get familiar with the web hosting environment.
000Webhost has been around since 2007 and offers a wide range of features, including 3GB SSD storage, 300 MB bandwidth, and the free Zyro website builder that have over 130 customizable templates.
They also give you a free subdomain to build your website on.
Here's how to join 000Webhost:
Click on Get Started
Click on Free Sign Up
Enter your Email and password you wish to sign up with or simply sign up using your Google, or FaceBook account
You get the option to Click on Let's Create Some Magic, where you can start creating your first website, choose a new WordPress theme, etc., or to go directly the panel
We recommend the first option for beginners as it's more straightforward. Just follow the steps and you will have your WordPress test site live in a few minutes
Pros
Free subdomain
No technical knowledge required
Can create a WordPress test site in minutes
Cons
Not the most reliable web hosting (slow and downtime)
To learn more about free web hosting and the options available to you read our guide How to Get Free Web Hosting in 2023.
3. Choose Hosting That Offers Refunds
Most web hosting providers offer a money-back guarantee, which means that you can try their service for a certain period and get your money back if you're not satisfied.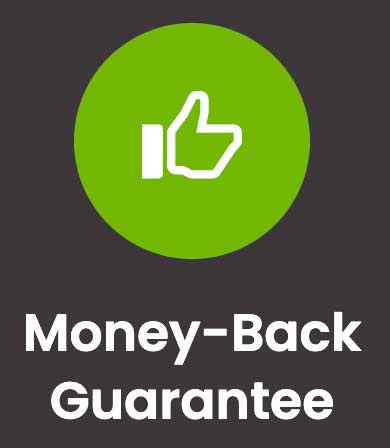 This is a great way to try out different hosting providers and find the one that suits your needs without risking any money.
But since there is a time limit, I recommend that you build your WordPress website with one of the previous methods, then migrate it to a paid web host to test the website speed and do the necessary optimizations.
You can use a WordPress plugin like Duplicator or All-in-One WP Migration to easily migrate your website.
From our experience, the best WordPress hosting service that offers refunds today is WPX hosting.
WPX hosting specializes in managed WordPress hosting, which means that they simply optimized their servers to maximize WordPress performance.
They are also one of the few web hosting providers that offer 24/hour chat support and have a 30-day money-back guarantee.
So you can join, build your new site, and if you're not satisfied you can always get your money back.
Pros
You can try out different hosting providers without risking any money
Test your website speed and do necessary optimizations
24/hour chat support to help you with any technical issues that may occur
Cons
Most web hosting providers will ask you to add your credit card details when signing up
4. Download and Install WordPress On Your Computer
If you want to have more control over your WordPress test site and don't mind spending a little time setting it up, then you can install WordPress locally on your own computer.
This method uses your computer as the web server, so it's perfect for testing new features, experimenting with a new theme or plugin, or even building your website offline before taking it live.
Here is how you can set up a WordPress test site on windows:
Go to WAMP and click Start Using Wamp Server
Choose to download WampServer 32 bit or WampServer 64 bit, depending on your operating system
After the software is downloaded, launch the installation file and follow the on-screen instructions.
Create a new MySQL database with phpMyAdmin
In the login screen write "root" in the Username field and leave the password blank. Then, click Go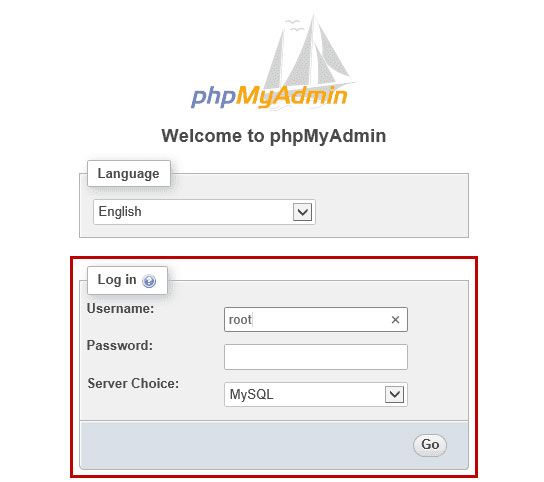 Click on Databases, enter a name for your database in the "Create database" field and click Create. In this example, we named our database "mydb"
Go to WordPress, click Get WordPress, and download WordPress
WordPress will be downloaded as a .zip file, extract it
Copy the extracted folder (WordPress) and paste it where you installed WampServer. We renamed it to "WordPress test site"
The folder name will be your website's address (URL,) so rename it if you want
Now, open your browser and go to "http://localhost/wordpresstestsite". Obviously, you will replace "wordpresstestsite" with your folder name
Follow the on-screen instructions to complete the WordPress installation. You will be asked to enter your database name (mydb), database username (root), and password (leave it empty.)
Click on Run the installation
Name your WordPress test site, then create a username and password for the WordPress administrator hosting account
Click on Install WordPress
Click on Log In, and enter your WordPress login credentials
Congratulations! You have successfully installed WordPress on your computer.
Pros
Full control over your test site
No ads or banners
No limited storage space, RAM, CPU, or Network
Can be used to create a website offline before taking it live
Cons
Takes longer to set up than using other methods
You need some technical knowledge to set it up
Requires extra software like WAMP or MAMP (for Windows and Mac respectively)
Things You May Want to Try in WordPress
You might be wondering what to do next now that you have set up your own free WordPress website. So here are some things you might want to try out. 
1. Creating Content in WordPress
You should start the development of your website by writing blog entries and developing a few essential pages.
2. Choosing a Website Design
The next step is to select a layout for your website. There is a wide variety of both free and premium WordPress themes available. It is advised that you get a free template and modify it to your liking.
A free page builder plugin, such as SeedProd, may be installed to give you a taste of the drag-and-drop website creation experience.
3. Exploring WordPress Plugins
Plugins are what make WordPress truly powerful. They act similarly to applications for your smartphone and let you add new features to your WordPress site.
More than 60,000 plugins, or add-ons, have been specifically created for WordPress, all of which are freely accessible.
The following are a handful of the most essential plugins for WordPress.
WPForms is a WordPress plugin that lets you easily create a survey or contact form for your site. You can test out WPForms without spending a dime by downloading the Lite edition.

All-in-One SEO. When it comes to optimizing your site for search engines, nothing beats All in One SEO for WordPress. In addition, you may test out the free edition of AIOSEO.

Smash Balloon. In order to showcase your social networking content in aesthetically pleasing galleries and layouts, you need the greatest WordPress social media plugin, and SmashBalloon is it. A free version of Smash Balloon is available for Instagram, Facebook, Twitter, and YouTube feeds.
What other plugins would you recommend? Look at our comprehensive selection of must-have WordPress plugins that you can test drive in the WordPress demo.
4. Learning WordPress Basics
Today, if you're having trouble getting started with WordPress or you simply want a refresher on the basics, you can do it right here, at no cost. When it comes to learning how to use WordPress, there is no better place to start than with WPBeginner.
Since our inception in 2009, we've amassed a vast collection of starting points for newcomers.
Our free WordPress tutorial is a good place to begin. You'll discover a WordPress course broken down into seven days of instruction there.
The first step might be taking a look at our no-cost WordPress video series. It, too, is a straightforward course designed for novices. When you've gotten a handle on the fundamentals, you may go further into WordPress by reading through the WordPress Tutorials, perusing the WordPress glossary, or subscribing to our YouTube channel for weekly WordPress tutorials.
Frequently Asked Questions (FAQs)
Can I Use WordPress Without a Domain?
You can practice WordPress without a domain. Most web hosting providers offer a free subdomain, such as "yourdomain.wordpress.com" that you can use to test out WordPress.
Can I Use WordPress Offline?
You can practice WordPress offline by downloading and installing WordPress on your computer.
How Do I Create a Dummy for My WordPress Site?
You can create a dummy for your WordPress site by downloading your website's content and uploading it to one of the free hosting sites mentioned in this article.
Ready To Try WordPress?
Trying out WordPress before committing to a paid hosting plan is a great way to see if it's the right fit for you.
As promised, in this article, we showed you 4 different ways to try out WordPress for free.
Each of these methods works really well and it's up to you to decide which one is best for you.