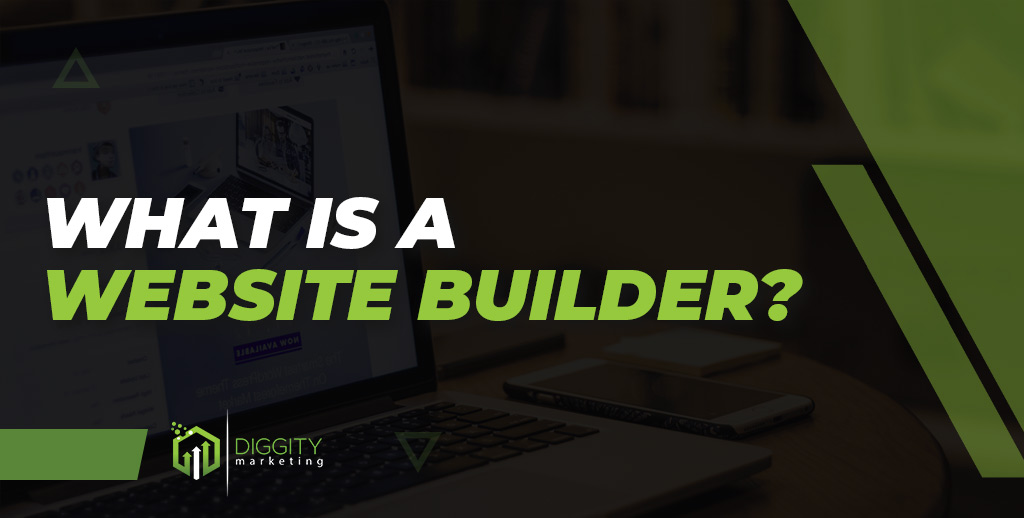 Are you aware that you can create a site without any coding knowledge by using website builder software? many website builders serve as a convenient option for small businesses owners, freelancers, and anyone else seeking a quick, cost-effective website solution.
As an expert with extensive experience using various website builders, I've gained a deep understanding of their inner workings, strengths, and weaknesses, allowing me to provide reliable insights.
In this article, I'll share my experience with many website builders, covering essential features, determining whether they're right for your needs, and more.
Quick Summary
A website builder is a tool that lets you create a website without coding. It uses a drag and drop interface for easy customization.
There are two types of website builders: offline, which require software installation, and online, which are web-based and require only an internet connection.
Website builders are easy to use and maintain, but may limit experienced developers. Key factors to consider include ease of use, update speed, social and mobile compatibility, customization options, and third-party integrations.
What is a Website Builder?
"Website builders are automation tools that enable you to develop a website without the use of manual code editing." This is the commonly accepted definition of a website builder.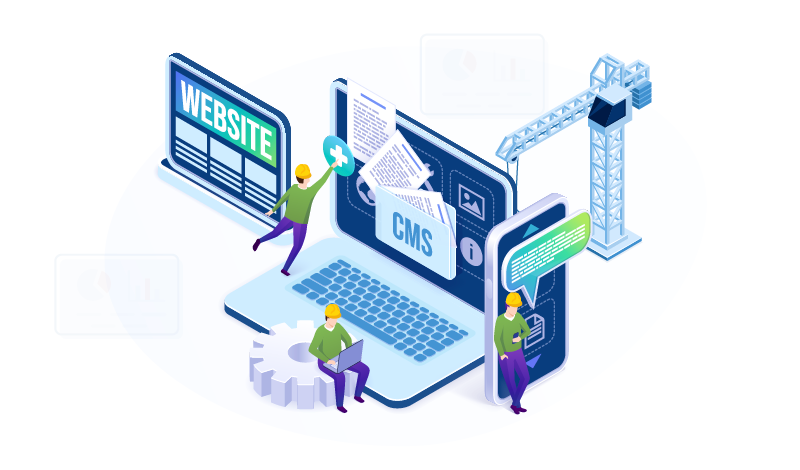 In short, a website builder is a tool or program that helps to create a website. These online programs or offline software typically feature a drag and drop editor interface that helps you easily build a stylish website. Some even allow for customizing elements on a pre-chosen layout.
Different website buildings allow for different levels of personalization. You may be able to choose from up to hundreds of layouts on certain website builders.
Types of Website Builders
Website builders come in two primary types – offline and online. These are discussed in detail below:
Offline Website Builders
Offline website builders are available as software programs that need to be downloaded and installed on a computer. When you start website building , your files will get saved on the computer. Once you are done creating the site, you need to upload the files to a web host.
The software runs on your computer which allows you to work on the website even when you are offline. Moreover, you will eventually need to upload the files to a web host. With that said, some amount of technical experience or skills are required. You also need to buy a web hosting account as well in this option.
DreamWeaver is a popular example of an offline website builder.
Online Website Builders
These are web-based site creators that run on the provider's hosting services. You don't need to download or install any software on your computer, unlike offline website builders. All you need to create a website is an internet connection and a web browser. You have the flexibility of working on your website on any device, from anywhere.
Another major benefit of an online website builder is that web hosting services are included. You don't need to set up a web host separately or purchase something. Most online website builders are designed to help people create websites without any coding knowledge.
Wix and Weebly are easy-to-use and streamlined online website builders but some hosting providers like Godaddy and Hostgator offer their own website builders.
How Do Website Builders Work?
Website builders are designed for converting drag and drop editor commands into code. They can either be connected to your hosting provider or hosted by the company. A selection of website templates or themes are offered by most website builders.
These are as per the needs of different websites. For instance, an eCommerce store requires a very different template compared to a photography portfolio.
You can customize different features once you select a template. This includes the layout, typeface, and size of the images and text. You may be able to embed videos and add contact forms as well.
This is how a website builders work:
You pick a template from the website builder's library that best fits your needs
Edit the built-in elements in the template using only clicks from your mouse. Add your own content, such as videos, images, text, and social buttons for personalizing the site.
You are done. Now, all you need to do is publish. Your website is live in 3 quick steps.
Why Do You Need an Online Website Builder?
You may need an online website builder if you don't have much coding experience. Website builders may be the easiest way to create a website if you don't have any experience coding. The other option is to build a website on your own. Pertaining to this, this would require knowledge of coding or knowledge of using CMS systems like WordPress.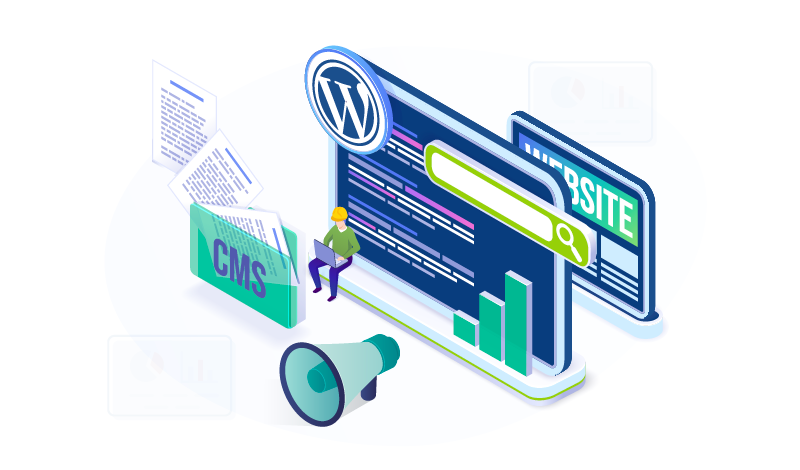 Depending on your experience, you may need to hire a professional. While there are benefits to hiring a professional (customizations and complete control over the website), they are generally an expensive option.
You may come across several templates on a website builder that are exactly what you need. With so many available options, you would be spoilt for choice.
Website builders, such as WIX and Weebly offer an incredible site-building experience. You can create and make your website go live in a matter of minutes.
Pros and Cons of Website Builders
The website builder platform is excellent for entrepreneurs and small business owners looking to establish an online presence simply and quickly. Furthermore, creating a website using a website builder is not without its pros and cons.
Advantages of Using a Good Website Builder
You Don't Need Advanced Technical Skills or Coding Experience
Not everyone is a computer whiz. And this is okay. You shouldn't need a degree to get your site up and running. website builder works can take care of that for you.
You can build a great site with images, text, videos, and amazing layouts by choosing the right website builder work. You don't need to know a single line of coding.
Low Maintenance Website
Think of the sites made by website creators as easy-going roommates. They don't need constant or tricky upkeep. You don't have to stress about the site because of their simple setup. Your site will still require fresh content regularly to keep up with search engine optimization demands. However, it will be easy to update the content.
Get Set Up in a Snap
There are probably a million to-dos on your list as a small business owner. You can save precious hours by making use of a website builder for your new website.
You will be able to create a unique site from a collection of eye-catching and pre-formatted layouts outfitted with the brand's images, content, and videos.
Choose Among Many Options
You don't need to worry that you will get stuck with a cookie-cutter site like every other .com option. A great website builder will help you stand out from the crowd. You can make your site unique and personable with a full library of choices, user-friendly design elements, optimized layouts, and customization options.
No Need for Graphic Designing Skills
You don't need to possess photoshop skills, understand color theory, or be good with typography to create an aesthetically appealing website.
The website builder you choose will do all the heavy lifting for you. You will be able to give your site a personal touch with the freedom of customization on a professionally designed template.
Disadvantages of Using a Website Builder
Limits Experienced Developers
While website builders are great tools for the complete novice, their options may be limiting for people that have the technical know-how and want more freedom. You may not be able to outfit your website with the bells and whistles you want.
Building a site from the ground up or hiring a web designer may be what you need if you are looking for something more top-of-the-line.
Limited Functionality and Pages
You run the risk of restricting your website's structure by using a budget-friendly web builder. You need to adhere to the rules of the program and may not be able to have as many pages as you want.
There may be a lack of responsiveness capabilities or fewer e-commerce options. You may want to carefully research providers if you have big plans for expansive page structures. This is to ensure that the site matches your long-term goals.
What Should You Look for in a Website Builder?
These are a few features you should look for in a website builder:
Ease of Use
You should choose a website builder that can be easily navigated. It shouldn't require advanced skills. Look for a user-friendly and simple drag and drop editor interface that allows for building the website easily. There shouldn't be a big learning curve involved.
Quick Updates
Content is king! You need a website that can be updated with top-notch content regularly. The content should be shareable to keep a steady stream of incoming traffic. You need to ensure the site builder makes it simple for changing and adding content to your site.
Social Compatibility
Your audience needs more ways than one to connect with your brand. The site builder should allow the display and linking of social media buttons. This can be Facebook, Instagram, Twitter, or any other social media account. Make sure the builder you choose can integrate your account seamlessly.
Mobile Compatibility
Mobile compatibility is crucial because of the sheer number of people browsing the web on their mobile phones. This feature is usually integrated automatically by most website builder work.
Customization Options
You need customization options to give your site your brand's unmistakable flavor. You should have the freedom to add your customization options and personal touches, like color schemes, text styles, and varying fonts.
Third-Party Integrations
The site builder you choose should make it easy for integrating shopping carts, social media feeds, and other third-party applications. Lead capture forms are a commonly used integration that allows potential clients to dump information directly into the preferred data or CRM repository.
Business Email
The majority of website builder work comes with the ability to create email addresses with the same domain name as an extension. There may be an additional charge for this feature. You should be sure to choose the best plan as per your needs.
Form Builders
Visitors should have an easy and clear way of connecting and contacting with you. Form builders can be useful for creating forms that allow visitors to submit questions, complaints, and compliments.
Which is Better: Website Builder or Web Designer?
DIY website builders are useful for people who are looking to create a straightforward, functional website in the shortest possible time frame. This is a workable choice for people that want to create and launch small websites in a short time frame. Conversely, web designers might be necessary when you are looking for a more detailed and comprehensive website.
The option is a more efficient and affordable website builder. If you try to work with a low-cost designer within a limited budget, its possible that you will be left unsatisfied with a site that does not meet your end goals. Making use of a DIY website builder is good if all you need is a simple website to park your online brand address.
It can be handy to try out a website builder if you are unsure about the route to take. This will allow you to determine whether the website builder can work for your goals or not. If not, you would not have lost anything and only achieved a better idea of what you want. This can also help you demonstrate to a web designer more clearly.
What's The Best Website Builder For SEO?
You should consider the following best website builders for SEO:
What's the Easiest Way To Build a Website?
The easiest way to build a website is by using a website builder. Even though many online website builders have design limitations because they use pre-made templates, many users have found that the tools provided are enough to make a high-quality site without having to pay a web development company thousands of dollars.
How Much Do Website builders Cost?
Website builders cost anywhere from $7/month for very basic capabilities and go up to over $36/month for quite advanced e-commerce and SEO tools.
Ready to Build Your Website?
Website builders help make a functional basic website easy for anyone.
With a good website builder, you can have your personal or business website up and running in no time. So, what are you waiting for?