We can boil digital marketing wins down to one simple mantra: If you're not doing SEO, you're not doing what's best for your website.
I've been doing SEO for more than 10 years. During this period, I've helped thousands of people to learn SEO either through my course, The Affiliate Lab, or my Youtube channel.  I've also built multiple websites, some getting over 1 million page views per month.
So you could say I know a lot about SEO. And in the next 5 minutes, I'll guide you through the foundational elements of an effective digital marketing SEO strategy, equipping you with the knowledge needed to elevate your business to new heights.
Quick Summary
Search engine optimization (SEO) refers to the practice of optimizing websites and webpages to improve their visibility and ranking on search engine results pages (SERPs).
On site SEO focuses on keyword optimization, high-quality content creation, meta tags optimization, heading tags optimization, URL optimization, image optimization, internal linking, mobile-friendliness, page speed optimization, and user experience optimization.
Off page SEO focuses on building external factors that impact a site's reputation and credibility, such as link building, social media marketing, online reputation management, and influencer outreach.
What Is SEO, Exactly?
Search engine optimization (SEO) is the practice of refining your website content so that you rank higher on Google's (and other search engines) search results page. SEO covers many different practices, like creating better content, building relationships with industry figures, internal link building, and doing proper keyword research.
There are two main kinds of SEO factors: on-site factors and off-site factors.
On-site factors are elements or the content that is on your website itself; you have the most control over these factors. Learn more here.
Off-site factors are optimizations that happen outside of your website (i.e. on other websites).   While you may not have direct control over all off-site factors, there are still plenty of ways in which you can positively influence them.
We'll get into it later.
On-Site Factors
1. Content
When all else fails, remember that content is king. Your #1 priority in SEO should be creating high-quality content that is accurate, relevant to your business, and helpful to your target customer base. Solid keyword research is vital when creating content that drives organic traffic from search results.
When you do this correctly, and as your starting point, many of the other SEO factors we'll discuss will take care of themselves.
Content can come in many forms such as blog articles, tutorials, videos, infographics, podcasts, and more. You can check some of our best content SEO practices for more insights.
2. Metadata
Metadata is a fancy term for the "title tags" and "description" in your HTML code. Your metadata is different from your H1 or page title/headline.
It is the one that appears on the search engine results page.
The meta description is the small chunk of text right below it. Catchy metadata is one of the best ways to catch both users' and search engines' attention.
3. Page Links
The internet is an interconnected web of sites and links. There are two kinds of links: external and internal.
External links are links on your website to other sites.
Internal links are links to other web pages on your own website.
You can help search engines find and index your content by including relevant links throughout your website content.
In simpler terms, links help tell Google what each site/page content is about while acting as a
vote of confidence
(more on this later).
Also, ensure that all of your links actually work. Broken links that lead to nowhere severely damage both the users' experience and search engines' ability to crawl your website properly.
4. Security
A lot of sensitive information passes through the internet on a daily basis. Search engines prioritize websites that offer a secure browsing experience for their users and protect their data.
Get your SSL certification (HTTPS instead of HTTP), and you'll have an advantage over your non-secure competitors.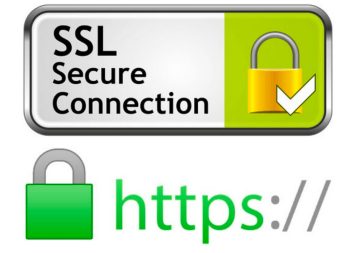 5. URLs
Between a URL that's a random string of characters (ex. www.example.com/abc123) and one that's actually descriptive (ex. www.example.com/seo-crash-course), the latter will usually win out.
Ensure that your URLs are unique and include one of the relevant keywords you found during your keyword research.
6. Responsiveness
"Always remember that Google is and will always be user-centric, and that's why when society shifted to a more mobile-focused web browsing journey, Google immediately adapted," said Sean Si, the editor-in-chief of SEO Hacker.
What this means is that your web pages need to be responsive or mobile-user-friendly. When designing your website, make sure that it works well on any device, and Google will reward you with higher rankings and more organic traffic.
7. Accessibility/User-Friendliness
If your web page takes too long to load, your users will not stick around. Clean up your code and only include the necessary elements to reduce page load time.
Navigating through your website should also be easy for people, so stick to intuitive designs that are easy to understand.
Off-Site Factors
1. Backlinks
When someone links to your site, it acts as a vote of confidence. It tells Google, "Hey, this content is interesting and helpful to me!" And as we've emphasized before, Google likes websites that provide positive experiences for their users.
But don't build backlinks willy-nilly, and with just anyone. Link authority (or how powerful the linking website is) and relevance (how relevant the content of the linked post is to the original post) determine the value of the backlink.
With internal link building, quality always wins over quantity.  So make sure to always get links from relevant and authoritative websites.
As a general rule of thumb in link building, remember: high-quality backlinks = higher rankings in Google.
2. Social Media & Other Online Mentions
Do you want people to talk about you or your business online? Of course, you do, given its positives. Whenever someone mentions you on social media or on their website, search engines can pick up on it.
If you create conversations around your business brand, Google and other search engines will assume you're relevant to their users and bump up your spot on their search results page.
3. Reviews
This point might not be relevant to all websites, but reviews are a huge factor for a business that has them.
Having a high number of 4 or 5-star reviews signals to Google that you're a trusted, credible business.
Penalties & Manual Actions
Now that you know which factors are the most important to your SEO campaign, it's time to build an action plan!
But be careful with how you go about it.
Don't go acquiring sketchy backlinks, keyword stuffing your content, or manipulating reviews.
These are black hat SEO practices which Google and other search engines can penalize you for. Don't upset big G.
Penalties for shady practices are called manual actions. You'll always be notified of a manual action, so if you get one you'll be sent to your email address or by checking Google Search Console. Oftentimes Google will give you a suggested way to fix it, so it's not always the final nail in the coffin.
There are also algorithmic penalties that can lower your search results page ranking. This occurs when Google deems your site less than satisfactory, hence pushing you down the search results. This is why it's important to always keep up-to-date on SEO best practices, to stay ahead of the algorithm.
Tracking Your Progress With Analytics
Along with keeping up-to-date with SEO best practices, you also need a way to track your successes and failures. There are a variety of tools available to you (like Google Analytics) so that you can see if your efforts are working or not.
It's also smart to invest in a "rank tracker" which will track daily movements on your long tail keywords and their rankings.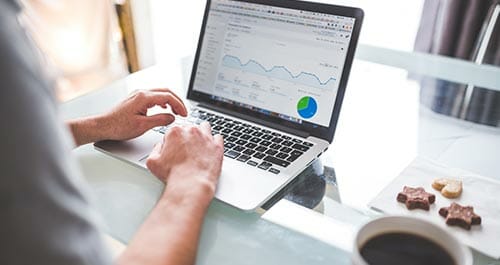 Keeping track of your organic traffic data is the only way to learn from your SEO mistakes. With that data, you can further optimize your future SEO campaign.
Remember: SEO is an ongoing process—you have to keep at it to stay on top of the competition.
You can use market research tools to constantly keep a track of what your competitors are doing.
FAQs
What Is SEO in Marketing?
SEO in marketing is the process of optimizing your website to increase the quantity and quality of traffic through organic search engine results.
What's the Difference Between SEO and SEM?
The difference between SEO and SEM is that SEO is focused on increasing organic traffic to your website through organic search engine results. SEM (Search Engine Marketing) is any digital marketing you do using paid advertisements that appear on SE results pages.
How Many Types of SEO Are There?
There are three types of SEO, including onsite, offsite, and technical SEO strategies. By considering these three when breaking down your goals and strategy, it will be easier when developing and executing your SEO campaign management plan.
Where Can I Learn SEO?
You can learn SEO through my course The Affiliate Lab. The Lab is our proven blueprint, based on actual test results, that will boost your SEO knowledge and take your digital marketing to the next level.
How Long Does It Take To Learn SEO?
It takes roughly 1 to 3 months to learn the basics of SEO. If you want to master SEO, however, you'll need to spend at least a year.
Summing It Up: What to Do After The SEO Crash Course
That sums up our basic search engine optimization crash course! Hope you got answers to all of your common SEO questions. If you'd like to take your education to the next level, check out my digital course, The Affiliate Lab. The Affiliate Lab is a world-renown blueprint resource hub for people who want to learn SEO on their own and become digital marketing experts.
But if you don't have the time to build up your SEO skills from scratch, you don't have to miss out on the transformative power of great SEO. Reach out to The Search Initiative, my professional SEO agency that I oversee, and determine how you can take your site to the next level.