If you own a website, you know that increasing your visibility can make or break your sales and revenue. Increasing traffic and attracting more leads is something that SEO can help your website do and allow you to distinguish yourself from the competition.
We are experts in best SEO practices with over a decade of experience optimizing websites for hundreds of clients. In this article, we will evaluate the best SEO practices that you can employ to increase your rank with search engine crawlers and Google searches.
Quick Summary
SEO best practices are tasks created to help improve your website's ranking.

There are several SEO best practices that you can use to increase optimization, including doing keyword research and developing content based on target keywords, using effective title tags, using strong meta descriptions, and more.

Using internal links can increase your SEO and organic traffic.
What are SEO Best Practices?
SEO best practices are tasks created to help improve a website's rankings.
Common SEO best practices include on-site optimization, keyword research, and building a website's backlinks. Only 63 percent of Google searches by users ever click on content from the second page of search results, which is why it is crucial to rank on the first page of Google. 
10 Best Practices to Improve Search Engine Optimization
With constant Google algorithm updates and all the information out there to build your SEO, it can be increasingly challenging to know where to start. Here are some best practices to improve your SEO.
1. Develop Content Based On Target Keywords
As you develop an SEO strategy for your website, SEO tools can help you identify best keywords to align your content. Each piece of information you create should strive to match Google search intent as much as possible.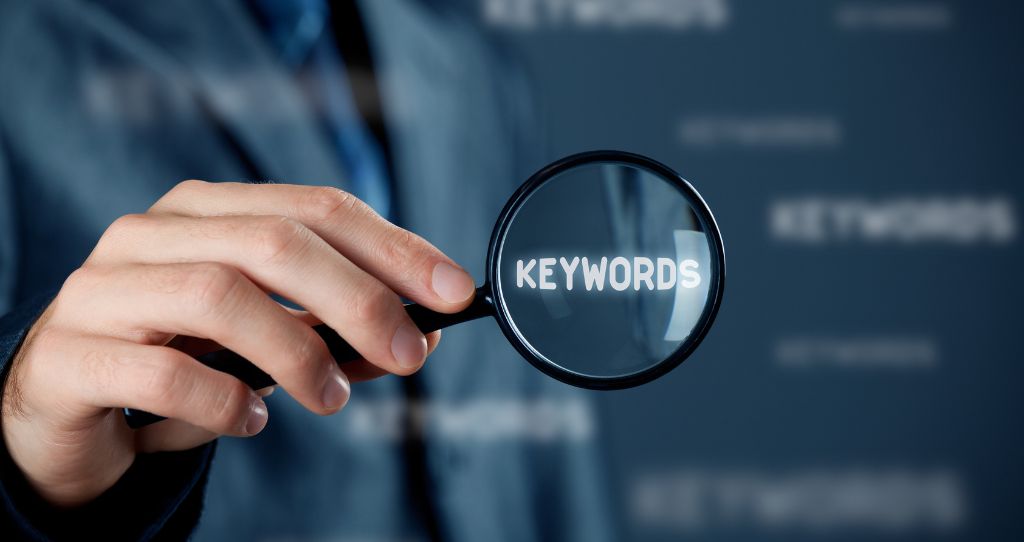 Whatever tool you use should provide suggestions based on the following:
Primary Keywords:

These high-level keywords will serve as the target keyword's main topic.

Secondary Keywords:

These should be used as often as possible as subheadings or pillar pages.

Supporting Language:

These are low-level keywords you can use throughout your content.
When researching, if you find strong secondary keywords with enough search traffic, you can create articles and content for those keywords alone.
When you publish content about a bigger topic and link the topic to an article about a subtopic, you are telling search engines you know a great deal about the keyword, which increases your chance of ranking.
When you try to fit everything in one content piece, you risk overstuffing the blog post with keyword-heavy text that can feel unnatural to Google search and users. 
Also, consider long tail keywords. These low-volume words have more transaction-focused search intent, which makes them perfect for content that pulls your viewer down the funnel with their search queries.
2. Use An Effective Title Tag And Headings
The title tag is placed in the head element of each HTML piece of content, and the head serves as a container for web page metadata. This can include information such as the title tag, the language used on the page, and scripts for analytical tools.
The title tag tells Google what the page is about and is shown in search intent. A well-optimized title tag has two key things, a primary keyword you are trying to rank for and a title that makes people want to read the content.
Good title tags are a crucial part of SEO best practices and should be one of the first things you think of when creating content.
Since headings give Google a good idea of what the page is about, they are heavily weighted. For example, including a secondary keyword in your subheadings tells Google that your website doesn't just cover the main topic but also other aspects of it.
As part of your SEO strategy, you should also take the time to write title tags for multiple pages, even when they cover similar points on the same topic. 
Search engines prefer to rank high-quality content that covers the topic well. When Google ranks your website, they do so with the confidence that the user's search intent will be met.
When you write headings and title tags, think about how you can inform the user to know exactly what they will be getting out of the article. People love to see a depth of information.
– Kevin Church, SEO Expert at Impact Branding & Design
3. Use Strong Meta Descriptions
The meta description is the text that explains the content's information to search engine results. Google often rewrites meta descriptions. After analyzing the user intent, they take your web pages and describe them as something users are looking for.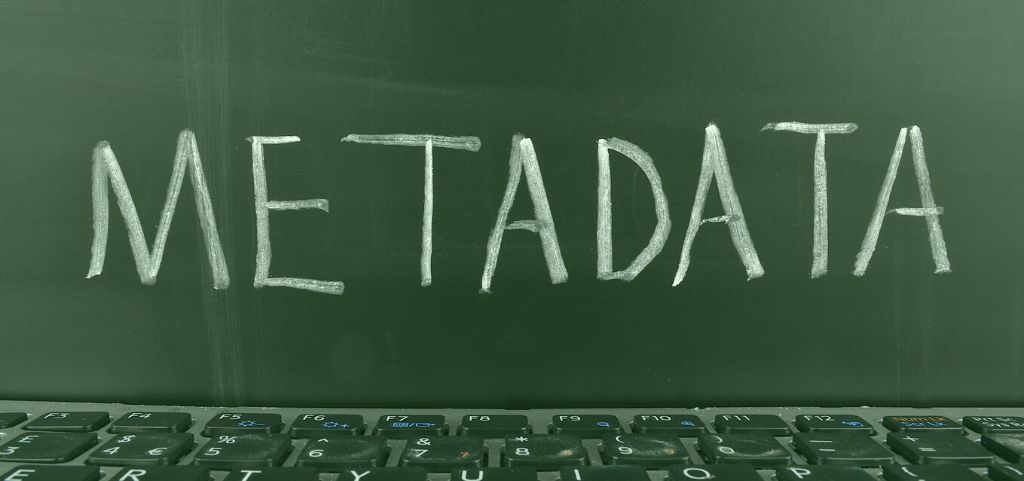 The meta description isn't used in the search engine results page ranking. However, your website's click-through rate from the search results is included. Ensure that your meta description is as attractive as possible.
4. Optimize Your Images
You need to ensure that your web pages load as quickly as possible despite website traffic, so you will want to optimize images so their file size is as small as possible.
The simplest way to avoid having to reduce image sizes is to develop images that look as good as possible with the smallest size possible.
Google considers user experience in its ranking, so if your web page loads slowly but your competitor's web page loads quickly with the same information, Google will suggest users a faster page.
You also need to consider accessibility. Many users will use screen reading technology to help them navigate the internet, which you want to support.
5. Internal Linking
Always includes a few internal links to relevant pages within your content. Google and other search engines crawl each page and prefer to see you linking to more articles around what you are writing with internal and external links.
Link with intent and keep searches in mind, especially when using any anchor text by using primary keywords in anchor text.
There is no magic number of links to include, but it is usually based on the length of your content. It's best to ensure your content is relevant using relevant keywords and Google images. You can check our guide on internal linking best practices.
6. User-Friendly Design
Design is often left out in the discussion of common search engine optimization improvements, with the focus usually being on improving meta tags and creating great content for search engine rankings.
Google wants users to be able to easily find what they are searching for when they reach a page, regardless of the device they are accessing it on. 
Ensure that it is easy as possible for someone to use their mobile device, computer, and other devices to access your content. For ranking purposes, the mobile experience really matters.
7. Optimize Your Page Speed
The head section of an HTML document loads before the visible portion of a page does, meaning the ode in that section should be as lean as possible.
However, because that page section is less visible, it ends up being neglected. It isn't unusual for multiple scripts or user behavior tools to be left in the code and slow down download times.
Tools such as Google's Lighthouse test can show you everything slowing down your loading time and help optimize your page speed. 
Search engine optimization is critically important to an online business. You can spend all the money you have on your website, but it will all be for nothing if users don't know your website is there.
– Marc Ostrofsky, Entrepreneur and Professional Speaker at The National Speakers Association
Feel free to check our site speed optimization guide and improve your search rankings.
Your top navigation is the greatest impact you can have on your website for a piece of content. Here are a few tips for making the navigation SEO friendly.
Link to pillar pages from your top navigation

Use language that is relevant to your searcher
Sitemaps are XML files that tell search engines such as Google what is on your website. 
You can submit your website sitemap through Google Search Console. Ensure your sitemap is laid out and that search engines know about it.
Google is very good at crawling pages and finding internal links. However, you should have a sitemap setup with Search Console.
9. Use Semantic HTML
Semantic HTML tells Google what is crawling and observing, and header tags are one of the biggest parts of this.
Semantic HTML shows the structure of a page and which primary and secondary topics are included. It is best to format your page with heading tags instead of larger and smaller text.
Just like creating a website with a user-friendly design, most content management systems make it simple to make a page using proper semantic HTML.
FAQs
Will My Website Rank Well If I Follow The SEO Best Practices?
No, your website won't rank well if you follow the SEO best practices. Following SEO best practices doesn't guarantee SEO results. SEO is a complex thing.
Ranking well depends on several factors, including content quality, your overall strategy's effectiveness, your industry's competitive nature, and more.
What Are The Most Crucial SEO Factors?
The most crucial SEO factors include keyword research and optimization, building backlinks, creating high-quality content, and ensuring your site's user experience is beneficial. The most crucial SEO factors can vary by website type and industry.
What Are The Best On-Page SEO Practices?
The best on-page SEO practices include optimizing your title tags, header tags, meta descriptions, and content for keywords, using SEO-friendly URLs, and optimizing images with descriptive alt text. You can also check some of the content marketing mistakes.
What Are The Best Off-Page SEO Practices?
Some of the best off-page SEO practices are building high-quality backlinks from reputable sites, creating engaging content, promoting content through social media, and being a part of online communities and forums in your niche. 
What Is the Best SEO Web Hosting?
There is a wide selection of excellent web hosting options for SEO purposes, such as WPX, HostPapa, and Siteground. Feel free to check the best SEO web hosting services for a thorough comparison.
Start Using SEO Best Practices To Boost Your Ranking
Using these SEO best practices can help your ranking with Google and other search engines. They can help Google to understand exactly what your blog posts and website is about, your website structure, and ensure that you provide a positive experience for users and match search intent.
Understanding all the factors that help you rank with Google and other prominent search engines can allow you to drive more traffic to your website, which in turn can increase sales and customer conversions.
Feel free to join The Affiliate Lab, and learn more about SEO best practices.