If you are preparing for a new digital marketing job and looking for the most exhaustive and complete list of SEO interview questions and answers online today, you've come to exactly the right place.
Many of these SEO interview questions and answers are taken directly from interview templates at my SEO agency, The Search Initiative.
We've covered everything from digital marketing fundamentals to some more advanced SEO interview questions and answers.
We plan to keep adding as and when we stumble across SEO interview questions and answers that we feel others would get value from.
By leveraging our expertise and experience, you can better prepare for your next SEO interview and increase your chances of landing your dream job.
#1 What is SEO?
According to Moz, SEO (Search Engine Optimization) is:
" the practice of increasing the quantity and quality of traffic to your website pages through organic search engine results."
Quality of traffic. It's about being targeted. Having the right people clicking the website who have demonstrated an interest in the site's content (product or service).
The quantity of traffic. Once it's the right people, the more the better.
Organic results. People trust organic search results more than they do paid ads. You get more clicks and better conversions. Most importantly, a better ROI.
#2 What does SEO stand for?
SEO stands for Search Engine Optimization.
#3 How would you explain SEO to a beginner?
SEO (Search Engine Optimization) is a form of digital marketing where you do optimize a website so that Google decides that website gives the best value to searchers and positions the page at the top of the search engine results.
It's achieved through technical SEO and other structural changes to the website, by writing content so search engines can understands what the page is about and also by the type and number of websites that link to it.
#4 Why is SEO so important?
This is probably one of the most pertinent SEO interview questions you'll be asked…
Almost everyone uses Google to search for products and services. Searchers trust the results of a Google search, so much so, less than 5% of people bother to check page 2 of the search results.
By having your business at the top of the search engine ranking you allow people who are interested in your product or services to find your business.
If that's your website or business that means making more sales without high search engine marketing costs.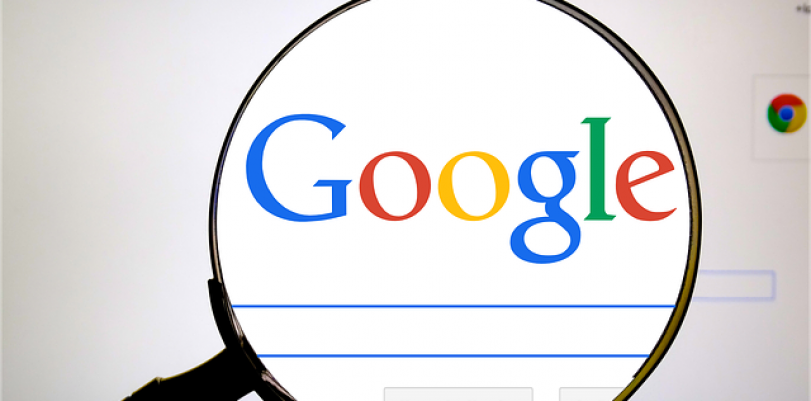 #5 What is a search engine?
Google defines a search engine as:
"a program that searches for and identifies items in a database that correspond to keywords or characters specified by the user, used especially for finding particular sites on the World Wide Web."
#6 Why are search engines so important?
Search engines are the workhorses of the world wide web. They allow searchers to find relevant information and web pages without needing to be a search engine marketing specialist or have any technical expertise.
#7 Can you name other search engines than Google?
Other search engines include Bing, Yahoo, Ask.com, AOL.com, Baidu.
Don't forget Amazon and Youtube. Pinterest is also a kind of search engine.
#8 Who are the founders of Google?
Google was founded in 1998 by Larry Page and Sergey Brin while they were Ph.D. students at Stanford University, California.
#9 What does Google stand for?
There is no official abbreviation for Google. One suggestion is, it's a misspelling of Googol which means a really large number. Otherwise, there's plenty of ideas floating around but nothing confirmed.
#10 What does www stand for?
"WWW" stands for World Wide Web and is found at the start of a URL.
#11 What is the world wide web?
The world wide web (which is the www pre-fix on a URL) is a collection of millions of pages (web pages), all housed on a network of computers.
#12 What is a domain?
Ans. Every website has an IP address, which is the location of the website. Rather than having to remember different strings of numbers for every website you want to visit, we allocate a name to each domain which is easier to remember.
#13 What do we mean by a top-level domain?
Top-level domain (TLD) is the last segment of the domain name. Most commonly ".com". They are normally either generic, such as ".com" and ".net" or they are location-specific, such as ".co.uk" (UK)or ".es" (Spain).
#14 What is a domain extension?
A domain extension is just another name for Top Level Domain, which was covered above.
#15 How do I know when I'm using the right number of keywords on a web page?
Unfortunately, there is no "right" number when it comes to keywords on a web page. TF IDF is a good option (read more). Essentially you look at the words that competitors use and their density and take the position that if Google has ranked them, they must be in the right ballpark for keyword density. If you don't use these words then you might not rank. If you include too many, then you might be penalized with keyword stuffing.
#16 What gets ranked in Google?
Sometimes a trick question. Most people would think and say it's websites but it's actually individual web pages that get ranked, but, that said, the domain as a whole plays a role in determining which web page gets ranked.
Make sure to distinguish this during your SEO interview.
#17 What is web hosting?
Web hosting is access to space on a server to store a website. The server needs to be connected to the internet, which usually is through a data center.
#18 What is web crawling?
Crawling is the process where a Google bot systematically crawls the World Wide Web. It can also be called a spider or spider bot and it's usually to index or update pages.

#19 What is a SERP?
Search Engine Results Pages (SERPs) are the pages displayed by search engines in response to a query by a searcher. It can be used when explaining results, for example:
"the page is currently #1 in the SERPs".
#20 What is an organic search result?
These are the unpaid search results displayed by search engines in response to a query by a searcher. Known as the SERPs (Search Engine Results Page). You'll find them just under the paid results at the top of the page.
#21 What is a paid search engine result?
Paid search is where advertisers pay to have their ads displayed on the search engine result page. Typically it's an auctioned based system called PPC (Pay Per Click) where advertisers can bid to have their ad shown first without any SEO efforts. They are normally placed at the top and bottom of the search engine result page.
#22 What is "Google Suggest" or "Autocomplete"?
Google Suggest or Autocomplete is a function Google offers when making a search. As you start typing in the search box a box drops down giving you options to finish your search.
Google wants to help you save time by finishing your search request. As SEOs it's also a resource of what Google sees as the most popular searches using a base word.
You can use this function when conducting keyword research because if Google adds a search term to Google Suggest it's because they deem it a popular search.
#23 What is a keyword?
Keywords are words or phrases that searchers might use in searches related to your website's content. Also known as search queries.
Search engine crawlers will look at the image, metadata, and content on your web page and try to determine what the page is about by identifying specific keywords used regularly on the page in question.
#24 Why are keywords important?
Keywords are the connection between what people are searching for and your website. Without the right ones, your website pages won't target the right searchers.
Choosing the right keywords and using them, together with synonyms, in the right places on your web page (for example in headers and the first paragraph) helps search engines like Google understand who will most benefit from finding you. And most notably, searchers that are most likely to buy.
There are many SEO tools that allow you to see which keywords searchers use and how often. These include Google's free Keyword Planner, or paid SEO tools such as SEMrush, which also has a variety of competitive analysis features.
#25 How would you describe On-page SEO?
On-page optimization (or On-page SEO) means the changes you can implement on the website to optimize the site and gain improvements in search engine rankings. Changes can include meta tags, content optimization, structuring, and increasing page-load speed. Learn more about it and check our on page optimization checklist for everything you need to know to master your on page SEO.
#26 How would you describe Off-page SEO?
Off-page SEO is the term in search engine optimization that we use to describe activities we do away from a site to improve a page's rank in the SERPs.
Google determines the trust, relevancy, and authority of a website by how it interacts with other websites and how people find and engage with the website. By building backlinks from niche relevant, trusted sites you can improve your site's positioning.
But it's not only backlinks. It could also mean social bookmarking, social media, digital marketing or other forms of digital marketing because traffic and citations matter to Google too.
#27 What

are long tail keywords?
Long tail keywords are longer and more specific keyword phrases that searchers will most likely use in a search.
Compared to larger root keywords, long tail keywords generate far less traffic, they are very specific, but they are easy to rank for and they generate much better conversions because they are the types of searches people use when they are closer to a buying decision.
Not to be confused with meta tags, header tags are the snippets of code that identify to Google that the content is a Header and therefore is a signpost for the type of content that will be in this part of the page.
Heading tags have a top-down hierarchy from H1 to H6 with H1 being the biggest header and also the most significant in terms of SEO.
It's a good idea to try and incorporate keywords into your header tags, when relevant.
An alt tag (sometimes called an Alt attribute, Alt description, or Alt text) is some HTML code that allows us to give images a text description. These are crucial because they allow Google to understand what the images relate to, which adds to Google's overall understanding of the page.
#30 What does URL stand for?
URL stands for Uniform Resource Locator (sometimes known as just 'Universal)
#31 What are meta descriptions?
The meta description is an HTML tag that helps search engines like Google to understand your website. Most importantly, it's the data that's displayed in the SERPs (rankings).
Meta descriptions will look like this:
It is not a ranking factor in itself, however, how well the meta description presents the web page on the SERP, the more people will click the result. This is called the CTR (Click Through Rate) and a higher CTR is a ranking factor.
#32 What are backlinks?
A backlink is a link one website gets from another website. Backlinks make a huge impact on a website's prominence in the SERPs.
They can be no-follow or do-follow. Do follow hold the SEO value because "link juice" can pass from the one domain to the other. They tell Google that there is no point in following this link, it's not significant.
#33 Why are backlinks important?
Ans. Google was built on the backlink model. It is what made the Google search engine different from other search engines. They see links from the right sites as a signal that you're trusted and relevant. Having inbound links from highly authoritative sites, especially in the same niche, adds to the domain's authority.
The goal is to have links from industry relevant, high-quality sites. The more you have and the better the quality, the higher you will be ranked in the SERPs.
#34 What is a Do-Follow link?
This is a standard hyperlink. When Google finds this link it will follow it and it will pass authority and trust from one domain to another.
The HTML is the same as a standard hyperlink:
this is a do-follow link
#35 What is a No-Follow link?
Google defines a no-follow link as :
"Nofollow" provides a way for webmasters to tell search engines "Don't follow links on this page" or "Don't follow this specific link."
It doesn't hold any real SEO value, Google says they generally remove no-follow links from their overall graph of the web.
#36 What's the difference between do-follow and no follow backlinks?
A do-follow link is a standard hyperlink that Google will follow and add to the overall graph of the web.
Most importantly, for SEO, they pay "link juice" from one page to another.
However, a no-follow link is structured so that Google ignores the link and will not pass any link juice of SEO value from one page to another.
#37 What is internal linking?
Internal links are backlinks that connect one web page on a domain to a different web page on that same domain. They are commonly used in main navigation or UX but as SEOs we can also use them.
They have 2 main usages:
1 – We can use them to build hierarchy on silo the domain to help build relevancy and authority on specific keywords.
2 – Internal links can be used to pass links juice/authority from one page to another, specifically with contextual links.
#38 What are inbound links?
 Inbound links or IBLs are links coming to your domain from another. It's the phrase used by the person receiving the link.
#39 What are outbound links?
Outbound links or OBLs are links that link your website to another.
They don't provide a lot of value to you, in fact, depending on the structure of the OBL they may dilute the SEO done to your site.
Outbound links can be do-follow or no-follow. Do-follow links are standard and will pass authority and "link juice" to the domain you're linking to. No-follow helps search engines like Google stop crawling the link and will not pass any value to the site you are linking to.
#40 What is anchor text?
Anchor text is the clickable text in a hyperlink. Common SEO best practices dictate that anchor text is relevant to the page you're linking to.
Although having exact match anchor texts (including keywords) delivers more value, Google will punish over-optimized anchor distributions and you should have a natural, variable distribution that includes branded, partial match, exact match, and naked URLs. As you would expect from sites naturally linking to your site.
#41 Why is anchor text important to SEO?
Search engines (specifically Google) will use the anchors as an indicator of the page's topic a web page is linking to. This will determine which keywords they will rank the site for and therefore determines the quality/relevancy of the traffic a site gets.
However, although you need to signal to Google the keywords that are your focus, you need to make it look natural because Google will punish a website that has an unnatural anchor profile because it will be a signal that some of those links are not organically gained.
#42 What is Google Webmaster Tools/Google Search Console?
Google Webmaster Tools (GWT) is a free tool, provided by Google. It is Google's main channel for communicating with webmasters. It's been recently rebranded as the Google Search Console.
It allows webmasters to do a load of things, including checking indexing status and optimize visibility of their websites. This is where you manage your robot.txt, disavow, crawling etc.
#43 What is a Search Engine Submission?
In Google Search Console you can submit your website to Google's Search Engine. This is known as a search engine submission. You can do this with other search engines also.
The search engine crawlers will crawl the site and index it. You can't do any SEO until a website is submitted and indexed by the search engines.
#44 How do you submit a website to Google?
Log in to the Google's Search Console, click the red button. You'll be asked to add the website's URL in the box. Make sure you enter the full URL and then click the blue button.
#45 What is Social Bookmarking?
Wikipedia best explains what social bookmarking is:
"Social bookmarking is a centralized online service which allows users to add, annotate, edit, and share bookmarks of web documents"
Social bookmarks constitute a link. Most sites offer little value from their links but getting the right type of link from some sites like Reddit definitely has some value.
Social bookmarks also help to speed up indexation.
Social signals are interactions people have with your web page on social media platforms. The most popular social media sites being Facebook, Twitter, LinkedIn, Reddit, Medium, etc.
By interactions, we mean signals we are all used to using. Such as likes, dislikes, shares, votes, pins, views, etc.
#47 What is Guest posting?
In SEO, guest posting is a form of link building and content marketing where you contact another webmaster (usually via email) and offer to write for them, and when you do, add a contextual link back to your website/blog. This "agreement" could be for free or you might be asked to pay a small admin fee.  Some sites will even create the content for you, for a fee.

#48 What would be a good guest post site?
Every SEO looks for different metrics when building links. First off, you want to ensure that the site is able to show relevancy. You want it to be industry specific. A lot of SEOs look for organic volume as it shows that Google trusts the domain enough to rank it.
Then, you might want to look at the quality and number of referring domains, the quality of the social media pages etc.
#49 What is Blog commenting?
Blog commenting is posting comments on web pages (that allow commenting) with a backlink to your site. The process can be split into two groups.
Automated – Where you use a tool like Scrapebox to automate posting comments on a mass scale.
Manual – Where you select the sites based on niche relevancy, trying to genuinely add value with your comments and be part of the community of that site before adding your link.
#50 What SEO value is there in blog commenting?
In the last couple of years, the value in blog commenting as a backlink strategy has been drastically reduced. Many are no-followed or don't hold any value.
One of the real values in blog commenting is the ability to get some link diversity or "pillowing". Google expects to see a natural variation of links and anchor texts from a variety of different digital sources. Selecting good quality sites to gain some no-follow, contextual links can help you to paint that picture. If your anchors are over optimized, you can use blog commenting to cheaply and quickly diversify your anchors.
#51 What is NAP?
NAP stands for Name, Address, Phone Number.
NAP is a key component of local SEO. Google take data into account when looking to determine which companies to display in geo-targeted searches.
#52 What was the Panda update?
Panda was designed to reward high-value websites and de-value lower quality websites, based on a number of factors that included:
Thin content – Pages with low amounts of relevant content or a small number of pages with good quality content.
Duplicate content – Copy that is online in more than one place. It might be on the same web page or duplicate content found on another page.
#53 What was the Penguin update?
The Penguin Update (rolled out in April 2012) had the goal of catching out sites that had spammy, low-quality links. Its goal was to try and catch blog networks and link farms and other "black hat" link building techniques.
#54 What was the Hummingbird update?
Hummingbird was the name given the Google search algorithm overhaul that took place in 2013. The goal of the update was to put more of an emphasis on natural search queries, to better understand context.
It didn't have the same immediate impact on SEO as the other two updates but does represent the start of a move to better understanding user intent.
#55 What was the HTTPS/SSL Update?
HTTPS means Hyper Text Transfer Protocol Secure. SSL means Secure Sockets Layer. The S in HTTPS stands for secure and that is essentially what the update did. By making websites move to HTTPS you are encrypting the data sent between your browser and the website, offering searchers a safer experience.
#56 What is a Google Penalty?
Wikipedia explains it best when they define a Google Penalty:
"A Google penalty is the negative impact on a website's search rankings based on updates to Google's search algorithms or manual review.[dubious – discuss] The penalty can be a by-product of an algorithm update or an intentional penalization for various black-hat SEO techniques."
#57 What kind of Google penalties can you get?
When talking about Google penalties we are specifically talking about manual penalties rather than changes that occur as a result of a Google algorithm update. Here are some:
Cloaking and/or Sneaky Redirects
Cloaking: First Click Free Violation
Cloaked Images
Hacked Site
Hidden Text and/or Keyword Stuffing
Pure Spam
Spammy Free Hosts
Spammy Structured Markup
Thin Content With Little or No Added Value
Unnatural Links to Your Site
Unnatural Links From Your Site
User-generated Spam
#58 What is the Google knowledge graph?
The knowledge graph is a knowledge base of facts that Google launched to enable searchers to get access to facts quickly.
It takes data from a variety of sources and presents it, in a box, in the top right-hand corner of the search page, next to the first few results. If trusted sites all state that Elvis was born in 1935 then that stat could be considered a fact and added to the knowledge graph so searchers can access it immediately without needing to click away from Google.
#59 What is Google My Business?
Google My Business is a free tool from Google that allows businesses to manage their online presence all from one interface. This includes search and maps.
It's where you verify your business information to ensure Google knows where and what you should be ranking for.
#60 Popular SEO Blogs to follow?
Besides Diggity Marketing, SEO blogs you should be following include:
Search Engine Land
Search Engine Journal
Search Engine Roundtable
Ahrefs
Search Engine Watch
SEO by the sea
Daniel Cutteridge's blog
Backlinko
#61 What is an SEO audit?
An SEO audit is a process of evaluating a website's optimization for search engines. It will cover a number of areas from technical, on-site and off-site components of SEO.
Some SEOs use SEMRush or Ahrefs to run an onsite and offsite link audit, others have their own checklist to work through. The goal is to identify anything that needs fixing and areas that can be better to maximize search engine optimization.
#62 What is included in an SEO audit?
It really depends, everyone has their own idea what should be included in an SEO audit. As a good rule of thumb you will probably want to cover the following:
Technical analysis
Accessibility
Indexability
On-Page analysis
Content issues
Metadata
Page / site structuring
Off-Page analysis
Anchor text diversity
Link profile
Referring domains
Competitive analysis and keyword research
What the site is ranking for
What their main competitors are ranking for
Keywords they could be targeting
#63 What is AMP?
Accelerated Mobile Pages (AMP) is an open-source coding standard that makes it easier for publishers to be able to load their sites quickly on mobile.
#64 What data can you get from using Majestic?
Ans. Majestic is well known for the TF/ CF metric (Trust flow and Citation flow). The tool also allows you to determine a niche with their Topical Trust Flow. You'll find a lot of SEO services related to guest posting and domains will reference this metric.
Besides these two unique functions, it also does a lot of things. A lot of SEOs use it for the backlink profile and keyword and anchor text analysis. It also has a keyword checker.
#65 What data can you get from using Ahrefs?
 You can get pretty much everything. Most SEO experts use Ahrefs for their main page/site overview that allows you to see which keywords and pages are ranking, backlinks, referring domains and anchor profile.
Pretty much everything.
Additionally, they have content and keyword explorer tools and a rank tracker. They also recently launched a technical auditing tool.
#66 What data can you get from using SEM Rush?
 The SEMRush technical auditing tool is hugely popular. Many SEOs consider it to be the most comprehensive digital marketing tool.
They also have general site explorer tools, keyword and content tools. In beta testing now, they are trailing a subject research tool, SEO content optimization tool and a CPC map.
#67 What data can you get using Google Analytics?
It's a pretty comprehensive list, but it includes:
Users On Your Site Right Now
What Cities And Countries Your Users Are Visiting From
Finding Out What Devices Your Audience Uses
Audience Interests
Channels That Drive The Most Traffic
Which Pages Are Popular
How Fast Your Website Loads
Conversion Rate
Top Selling Products
Clicks
#68 What information can you get from using Screaming Frog?
Screaming Frog has plenty of features. The most crucial are:
Find broken links
Audit Redirects
Analyze Page Titles, Title Tags & Meta Data (Meta Tags)
Discover Duplicate Content
Extract Data with XPath
Review Robots & Directives
Generate XML Sitemaps
Integrate with Google Analytics
#69 What are LSI keywords?
It stands for Latent Semantic Indexing Keywords and essentially they are the words related to the keyword you are trying to rank for. They should be included on the page to help increase keyword relevancy.
#70 What is Canonical URL?
A canonical tag, also known as a "rel canonical" is a way of letting search engines know which specific URL is the master page. This is necessary if you have multiple variations of the same page on the site.
By using a canonical tag, you can prevent potential  "duplicate" content problems.
#71 How to optimize a URL?
Essentially, there are 4 main things to consider when looking to optimize your URLs. These are:
Canonicalize your URLs
Include your target keyword
Add your mobile URLs to a sitemap
URLs must be readable by everyone
#72 What are the most important Google ranking factors?
It's subjective, there is not 1 definitive answer. But for me, these are the ranking factors most likely to fall into most SEOs lists.
Content Optimization
Backlinks
Mobile first
Page speed
Schema code
Brand power and social signals
Domain power
HTTPS
User experience
#73 What is robots.txt?
Robots.txt is a text file that you add to your site that tells the search engines what pages you don't want them to visit.
#74 What is an HTML Sitemap?
An HTML sitemap is a list of pages, designed to be accessible to users to help them navigate the site easily.
#75 What is XML Sitemap?
You need Google to crawl the most crucial pages of your website. One of the best ways to have some input is to create an XML sitemap. Google will use the sitemap to find all the pages you want them to find. When a Google bot finds your site, the first thing they do is look for a sitemap.
This is especially important if you have pages that have no internal or external links because there is no other way Google can stumble over them and know to index them.
#76 How can I see what pages are indexed in Google?
The easiest way to find out how many (and which) pages are indexed is by Googling:
site:www.my-domain.com
This will give you a list of all the pages Google currently has indexed.
#77 What are doorway pages?
Doorways pages are pages that are usually found before the main page. They will be optimized for specific keywords which they targeting. Often they are designed to be clicked through or are set to automatically redirect to another page.
Because they are usually designed for search engines rather than users, they are normally pretty unattractive.
#78 What is a 301 Redirect?
A 301 redirect will permanently redirect one specific URL to another URL, either from a typed search or from SERPs.
#79 What is Google Analytics?
Google Analytics, also known as GA, is a free web-based analytics tool that generates statistics about website activity, specifically traffic. Google Analytics can tell you data about the user such as who they are (sex, age etc), how they found the site and what they did on the site (and for how long).
Google Analytics is a very crucial tool to master for SEO professionals who want to measure SEO success accurately.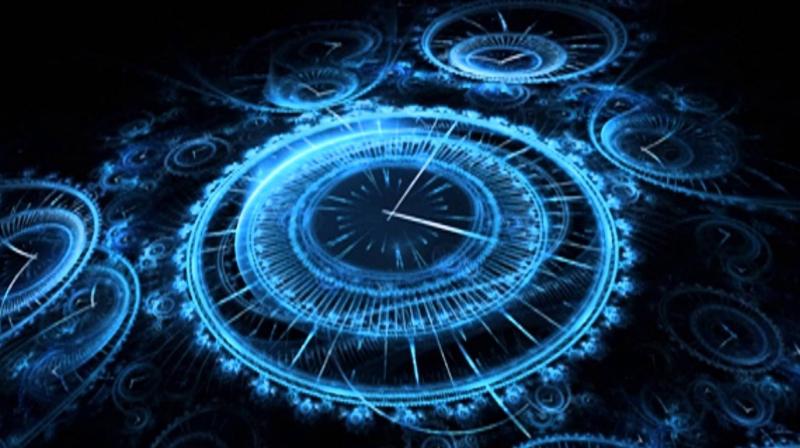 #80 What is time-on-page?
Time-on-Page: The average amount of time a user spends on the page on your website.
It's a ranking signal because it signals user experience. The longer users are on the site the better user experience you are probably delivering. Subsequently, Google will let other searchers find you by boosting your site in Google.
#81 What is bounce rate?
Bounce rate is the number of visitors who visit more than 1 page before leaving your site. It's a ranking signal but there's an argument about how significant it is. Clearly, if a visitor visits more than one page they are getting a better user experience, in some cases.
But what if the content on a specific page has the searcher's questions and answers in it? Then naturally bounce rate would be high even though you are delivering a good user experience. You can check your site's bounce rate in Google Analytics.
#82 What is dwell time?
Dwell time is a measurement used by Google to determine user experience. The data they collect will influence the relevant search results.
Generally, it is the time measured between when a user clicks on a link from the search results, and when the user returns to the results or leaves the search query altogether.
#83 What is Domain Authority?
Domain Authority, often seen as DA is a third party website valuation developed by MOZ. It grades a website from 0 to 100. The higher the score the more authority MOZ sees the website as having.
Domain Authority is a well-established metric that is often (Especially used when valuing domains or potential guest posts sites).
Domain Authority has lost its value to most SEOs, they see it as an outdated metric and prefer to look at Referring domains, traffic and relevancy. However, as a quick guide, it's easy to understand and a lot of clients like to think in terms of PR or DA as it doesn't require any technical knowledge.
#85 What is a Directory Submission?
The internet is full of directories. These are essentially large lists of products, services, businesses that users can search through to find the most relevant website or business for their specific search.
You can submit your (or client's) website to a relevant directory which can be a citation (good for local SEO) and can generate traffic. This works well if the directory is location or industry relevant.
#86 What is a Press Release submission?
Press releases are link building technique that allows companies to alert the press of newsworthy happenings, and to give them all the information they may need in order to write up a story about on their own site (where they'll most likely link to you).
#87 What SEO value do press releases have?
If you do Press Releases really well, they can have some PR value. But you really need to be an expert at it, otherwise, it will be a waste of money.
Bespoke PR outreach can get your "news" in front of key journalists and editors that might find it interesting if it's the right kind of story and has value to them then, and only then, will they write an article that will probably link back to your site.
Otherwise, you'll spend $200-500 on a press release that will get you some coverage for a few days but then be lost in the ether.
There is also the argument that a good PR might have some value for a new site. You're getting a tonne of "natural" short-term links, in the News section and Google finds the site and considers it viral enough to start ranking it.
#88 What is your favorite SEO tool and why?
There is no real right answer to this, it will depend on the kind of SEO you need the tool for. For example, if you are looking at website structure and technical SEO you might say your favorite tool is Screaming Frog. If it's technical SEO auditing you might say SEMRush is your go-to tool.
On the flip side, a lot of people love the overall benefits of Ahrefs. It's great for keyword analysis, general checks on a site like a backlink profile, referring domains etc. Whereas, for the same general checks, others hold more value in Majestics TF / CF metric value and prefer the way Majestic present anchor and backlink profiles. Some say Majestic's traffic estimation tool is more accurate.
So it really depends on what you need to the tool for.
#89 Can you explain keyword density?
Keyword density is the number of times (normally presented as a percentage) a specific keyword or phrase appears on a page.
We know that the number of keywords on the page tells Google which search queries a page should be ranking for, we also know that the exact density of a keyword seems to change from keyword to keyword because analysis on pages that rank, across different searches, vary.
#90 What is the Google sandbox?
The Google Sandbox (if you believe it exists) is a filter that prevents some new websites from ranking in the search results. It's like a period of probation. Google doesn't trust a new site.
Google has never actually said that the Sandbox exists, however they have mentioned it when talking about different subjects. They speak of a randomness filter applied to some new sites to help keep the algorithm from being fully manipulated.
#91 What is keyword frequency?
Keyword frequency is another term for keyword density. It's how often a specific word or phrase appears on a page.
We know that keyword frequency is a factor to Google in understanding a page. We also believe there's a point of optimization but it's different from page to page, across different niches, because analysis on the pages that rank at the top of Google shows us that variance.
#92 What is TF IDF?
TF*IDF is an information retrieval technique that weighs a term's frequency (TF) and its inverse document frequency (IDF).
In other words, TF will tell you the frequency in which a term will appear on a page and IDF will tell you how often the term appears in a larger dataset. A good example will be the top 10 search results of the keyword.
When you know how often the keyword appears on all the top websites, that Google ranks, and how often it appears on your page, you can optimize your page content accordingly.
#93 What is Google fetch?
Google explains it best as:
"The Fetch as Google tool enables you to test how Google crawls or renders a URL on your site."
When you ask Google to run a fetch, you are basically asking Googlebot to access a page on your site and to show you how it renders the page. You can make sure there are no blocked scripts or crawling issues.
#94 What is Google's Rich Answer Box?
Google has taken the step to allow searchers to ask a question and not have to click through to a page to get the answer.
They are normally simple and unambiguous answers to results, like currency conversions, weather, sports score results etc.
#95 What is Black Hat SEO?
Black hat SEO is a group of strategies and techniques that look to manipulate Google's search algorithm to dominate the search results. The strategies they use violate Google's terms and conditions.
#96 What is White Hat SEO?
White hat SEO is the process of trying to get ranked in the search engines without doing anything that violates the terms of conditions of the search engine. It's the type of digital marketing that Google would like you to partake in. It usually means you can't do any kind of link building, you should focus on delivering the best user experience.
#97 What's the difference between White Hat and Black Hat SEO?
The biggest difference between Whitehat SEO and Blackhat SEO is that Black hat techniques don't adhere to the terms and conditions of Google's search engine (among others).
Blackhat SEO generally uses backlink strategies like blog outreach and PBNS that are built just to link to the site whereas true White hat SEO will try to give their users the best possible experience and acquire links organically.
#98 What is competitor analysis?
Competitor analysis is the process of identifying the sites that rank higher than your site and analyzing potential reasons why.
This includes looking at backlinks, referring domains (you might be able to pick up some backlinks).  Then there's content and number of pages to consider – anything that can help you to replicate and improve your ranking and hopefully overtake your competitors.
#99 How do you do keyword analysis?
Have a clear idea of what keywords your website is currently targeting and ranking for. Then look at your top 10 competitors and what keywords they are targeting and where they rank for.
Now, using free SEO tools like Adwords keyword planner and uber suggest, you hunt down any user intent that perhaps you have not targeted. Using Ahrefs you can determine what level of difficulty ranking for this keyword might have and how much traffic it would deliver.
Ultimately, you need to look at each keyword and determine this:
"Is the keyword relevant to your website's content? Will searchers find what they are looking for on your landing page when they search using these keywords? Will they be happy with what they find? Will this traffic result in financial rewards or other organizational goals? If the answer to all of these questions is a clear "Yes!" then proceed …"
#100 What is a contextual backlink?
A contextual backlink is a link to an external website that is found in the main text of the page, not from the sidebar, navigation or footer etc.
#101 Which types of links are the most valuable?
Contextual links are by far the most powerful and valuable you can get. Usually, backlinks from a home page is also going to have the most value.
#102 What is a PBN?
A PBN or (private blog network) is a website built, usually on an auctioned or dropped domain, to link to your money website and transfer authority/trust through the links.
They are often hidden from Google because they break Google's search engine terms and conditions. Some SEOs will hide them in plain sight to make them look more like real websites.
#103 What is Yoast?
Yoast is a free plugin that is used to add sitemaps, meta titles and descriptions to a site without any technical know-how. You can upgrade to a premium version to get more features.
#104 What is referral traffic?
Referral traffic is Google's method of reporting visits that came to your site from sources outside of its search engine.
#105 What is Rankbrain in SEO?
Rank Brain is the name of the AI program (artificial intelligence) that Google employs to understand search queries. It embeds written language into mathematical context, calling them vectors, and uses this format to understand searches.
#106 What is mobile first indexing?
Mobile-first indexing means that Google will use the mobile version of the content for indexing and ranking. Google will continue to show the URL version that is most appropriate to users.
#107 What makes a website search engine-friendly?
To be search engine friendly a website needs to be able to tell Google what the site is about and who would benefit from seeing it's content.
You can do that by ensuring that the content is written to include the keywords you want the page to be found for. Ideally, have the keywords or variations of them in the headers on the page. Ensure you have meta-description and that your sitemap includes all the pages you want Google to find. Have clear URL structuring, and have a robot.txt for pages you don't want Google to find. These are all the basics.
#108 How do you stay updated on SEO news?
A good place to keep up-to-date with digital marketing and SEO news is with the News Roundup we have on Diggity. Otherwise, here are some good resources:
#109 What is structured data?
When talking about structured data, we are talking about content or data that is put into fixed fields, for example, a table. It enables Google to fully understand the page and, when done properly, it enables your page to compete for the featured snippet.
#110 What methods would you apply for decreasing the loading time of a website?
The first thing you should look at doing is optimizing your images. This often results in decreasing image sizes. Images take on a lot of bandwidth. You could use a CDN (content delivery network) this would make a huge difference.
Minify code, which means remove all unnecessary characters and whitespace in the HTML. There are a number of plugins that can help do this for you.
#111 What is Keyword Difficulty (KD)?
It is a metric used by Ahrefs to grade how difficult a keyword would be to rank for. The higher the number the more difficult it would be.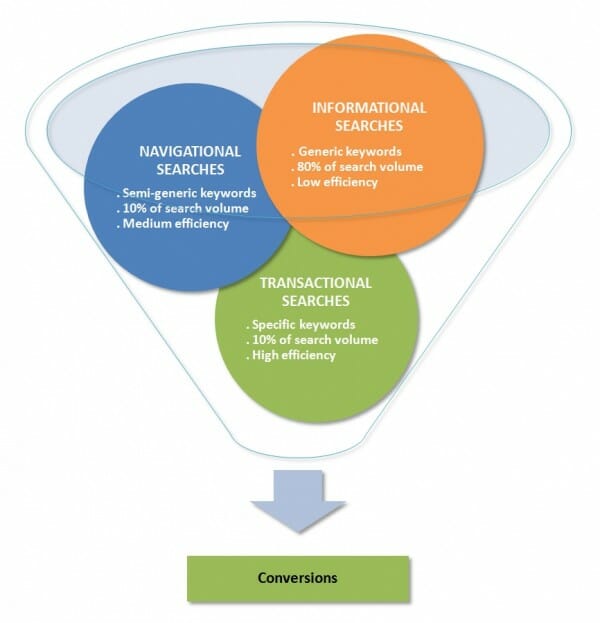 #112 What is user intent in SEO?
In SEO, when we talk about user intent, we are talking about which goal or intention an internet user has when they enter the search term.
Google has moved away from focusing on keywords and has developed the ability to better understand user intent, which means as SEOs, we should have our focus on user intent too.
#113 What is semantics in SEO?
In SEO, semantics refers to a search that produces decent results even when the results don't actually contain the exact same words used in the search.
#114 What is SEO optimized content?
We can make our content as optimized as possible by following some simple rules.
We want to balance that by having engaging and interesting content that people will want to read.
Once that's done, you want to make sure you have keywords in the headers, especially the first. Having the main keyword in the first paragraph also helps. Now, you want to start to include synonyms and natural variations in the text so that you can keep signaling to Google and keep the reader engaged.
Finally, if you want to get to the next level, you can look to include TF IDF, which is where you look at your page's keyword density in comparison to those pages ranking at the top of the search result.
#115 What is an Exact Match Domain?
An EMD is a domain name that includes the keyword or searches phrase in the domain name.
FAQ
What do you mean by SEO analyst?
By SEO analyst we mean the position that takes on the responsibility for making sure a website's content shows up on search engines, thus increasing traffic through organic search.
What are the skills required for SEO analyst?
Basic SEO skills as well as coding and technical website understanding, such as page speed, redirection, HTML tags, etc.
What are the two types of SEO?
Many distinguish between white hat SEO and black hat SEO. With white hat SEO you're following Google's digital marketing guidelines. With black hat, you're taking measures that are outside of Google's guidelines and may be manipulating results.
What is onpage and offpage SEO?
Onpage SEO refers to the actions you would take to optimizing your website for SEO, such as content architecture and keyword mapping.
Offpage SEO refers to offsite activities like link building.
How do you do off page SEO?
Offsite or off-page SEO includes one or more of the following tactics:
1) Content marketing
2) Guest posting
3) Resource outreach
4) Skyscraper outreach
5) Roundup Inclusion
Conclusion
Proper preparation is the best way to go forward into your dream job. I hope this list of 115 SEO interview questions and answers helps you understand the basic SEO skills and secure a new digital marketing position.
Best of luck into your new endeavor.
June 21, 2023