If you're new to the world of website hosting, you may be wondering what shared hosting is.
Shared hosting is a type of hosting in which a single server hosts many websites. Each website on the server shares the same resources, such as RAM and CPU.
This can be a great option for small businesses or bloggers who are just starting, as it is affordable and easy to set up.
I started with shared hosting myself and I have a lot of experience with it, so I am more than happy to share some of my insights with anyone that might be interested.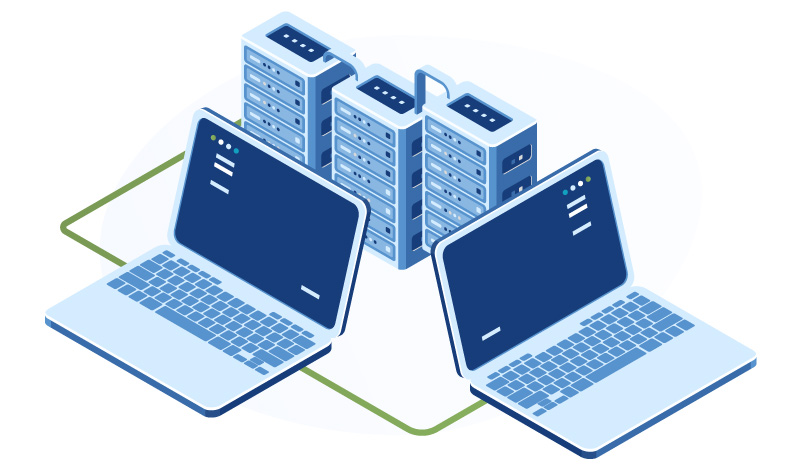 To host a website or an application you need:
Storage space to store your website's data and code
CPU and RAM to process your website's requests and run the code
A network connection to send your website's data to the visitors, so they can see your website on their favorite browser
In short, you need some hardware to host the website and make it available online.
You can buy or rent all of this hardware and host your website yourself. But this may not always be the most cost-efficient method, as hosting a small affiliate website for example requires very few resources.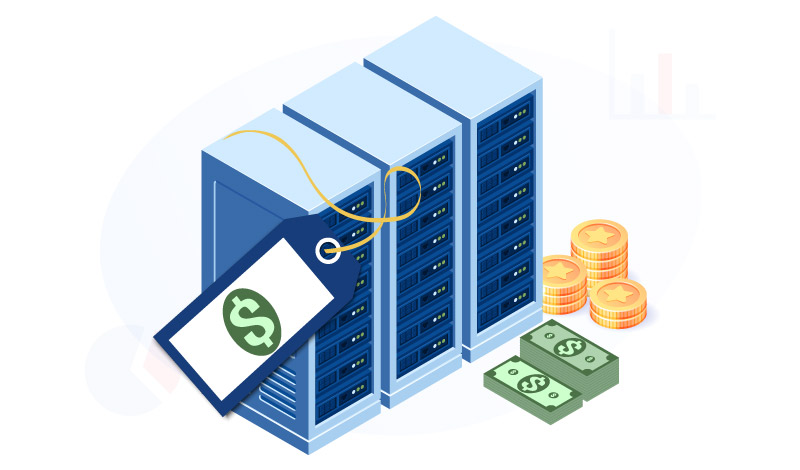 So if you decided to go this route, not only would you be wasting a lot of money on hardware that you are not using to its full potential, but also wasting server maintenance, and operating costs money.
This is where shared hosting comes into play.
Unlike dedicated server hosting where you get a private dedicated server for your business, in shared hosting, your website shares the same server resources with different websites.
This way, reputable web hosting companies can offer you a much cheaper price for hosting your website, because they spread the cost of hardware, maintenance, and operating over all the customers that are using the same server.
The advantages of shared hosting are affordability, flexible packages, no technical knowledge required, built-in cPanel, the ability to host multiple domains, and 24/7 technical support.
Affordability
The first, and most obvious advantage of shared web hosting is the price.
Opting for a shared hosting package is much cheaper than private hosting because you are sharing the web server resources with other customers.
This makes it an amazing option for small website owners who are just starting out.
Flexible Packages
Most shared hosting providers offer different packages for shared hosting.
This means that you can start with a small package, and as your website starts getting more traffic, you can easily upgrade to a bigger package that can handle the growth.
This is a huge advantage because it means that you don't have to worry about your website outgrowing your hosting package and having to switch to a new provider.
No Technical Knowledge Required
Most, if not all shared hosting plans are managed.
This means that the web hosting company will take care of all the technical aspects of running a server, such as security updates and performance optimization.
This is great for businesses that don't have the resources to hire a team of IT experts to manage their servers.
Built-In CPanel
cPanel is a web-based control panel that allows you to manage your web server and website without having to know any code.
All the features are available through an easy-to-use interface, and most hosting companies include it in their shared web hosting plans.
This is an amazing advantage because it means that you can easily manage your website without having to hire a web developer.
The Ability To Host Multiple Domains
Another great advantage of shared web hosting is that most plans allow you to host multiple domains.
This means that you can easily host more than one website from the same account.
This is a great option for businesses that have multiple sites, or for bloggers who want to have a personal website as well as a website for their business.
24/7 Technical Support By The Hosting Provider
Most shared hosting providers offer 24/7 support for their shared plans.
This means that if you have any problems with your website, you can easily contact the provider and they will help you resolve the issue.
This is extremely important if you have no technical knowledge.
The disadvantages of shared hosting include limited resources, lack of control and customization, potential security risks, and reduced website performance due to sharing server resources with other websites.
While sharing the server resources can significantly reduce the cost of hosting your website, it comes with a cost.
A shared server has limited resources, and if another website on the server gets a lot of traffic or there are many websites hosted on the same physical server, the websites will start to compete for these resources (CPU, RAM, and bandwidth.)
This can be a huge disadvantage because it means that your website can slow down or even crash during peak traffic times.
Lack Of Customization Options
In shared web hosting, you don't have access to the server, which means that you can't install any custom software or make any changes to the server configuration.
This can be limiting if you want to add certain features to your website or if you need specific software for your business.
However, in most cases, the customization options that are commonly found in shared web host packages are more than enough.
Security Risks
Another disadvantage of shared hosting is that because you are sharing the server with different websites, your website is at a higher risk for security breaches than if you'd go with dedicated hosting.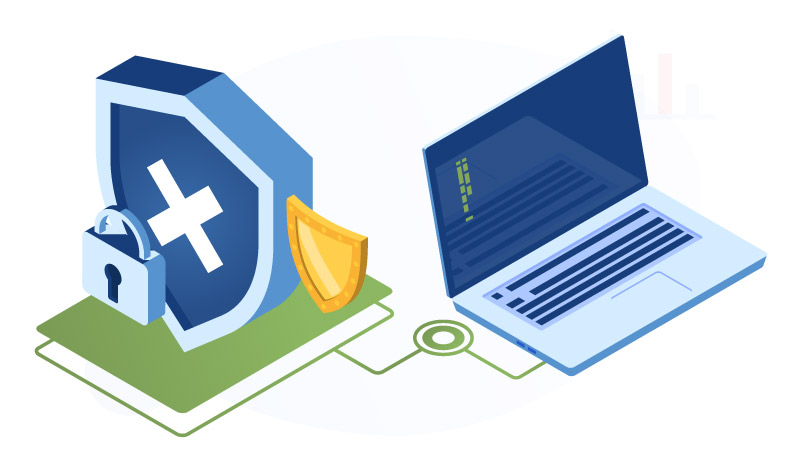 If another website on the server is hacked, your website could also be compromised.
Don't get me wrong, this doesn't mean shared web hosting is not secure.
Most shared web hosting plan providers take security very seriously and have many layers of security in place to protect their shared servers. But it's just not as secure as VPS or dedicated hosting.
So this is something to be aware of if you are storing sensitive data on your website.
Shared hosting is suitable for individuals, small businesses, or new website owners who need an affordable and easy-to-use hosting solution for their website with minimal traffic and resource requirements.
New Websites
Shared web hosting is a great option for new websites because it's the most affordable option and it's very easy to set up.
You can usually have your website up and running within a few minutes after signing up for an account.
Additionally, when you start a new website, Google and other search engines put you in something called the "sandbox."
This is basically a probationary period where your website isn't ranked as high as it could be.
So it can take a few months (or even longer) for most websites to start getting a considerable amount of organic traffic from Google.
During this period, shared web hosting is a great option because it's very affordable.
You can always upgrade to a more expensive shared hosting package later when your website starts getting more traffic.
Testing Websites
Sometimes you might want to test a new theme or a plugin without having to worry about breaking your live website.
In these cases, you can create a test website on a hosting account.
This way, if something goes wrong, you can just delete the test website and start again.
And because shared web hosting is so affordable, it's not a big deal if you need to create multiple test websites.
Check out our guide on how to delete a WordPress blog to delete the test sites the right way.
PBNs & Link Farms
Private Blog Networks (PBNs) are a popular black hat SEO tactic where people create many websites to use them for link building.
Link farms are similar but they are usually lower quality websites that exist solely for the purpose of selling links to other sites.
In both cases, these websites are usually not meant to be seen by the general public and they don't get much traffic.
So this type of hosting is a great option because these websites don't need a lot of resources and they can be easily created and deleted.
Of course, using PBNs and link farms is against Google's Webmaster Guidelines so you should only use them at your own risk.
FAQs
Cloud hosting is a type of hosting that uses various servers to store and manage websites. These servers can be used by many different websites at the same time, so technically, cloud hosting is shared.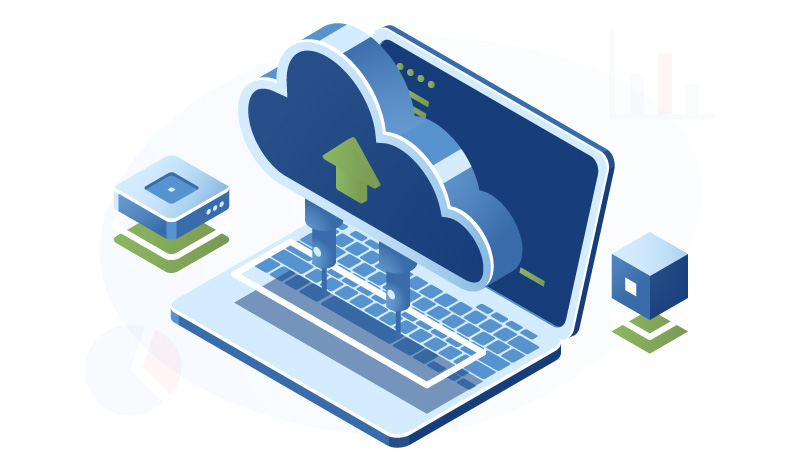 However, because each server only stores a small portion of your website, it's not as susceptible to the same problems that can occur with traditional shared web hosting.
You will notice a significant boost in performance while using cloud hosting vs normal web hosting.
Shared SQL Server hosting is when multiple websites' databases are stored on the same server. Each website has its own database, but they are all stored on the same server.
This can be a good option for small businesses because it's more affordable than having a dedicated SQL Server.
The difference between shared hosting and dedicated hosting is that in dedicated hosting, you have your own server that is not shared with anyone else, while in shared hosting, your website is stored on the same server as other websites and you are all sharing the same server resources.
The difference between shared hosting and VPS is that virtual private server VPS hosting uses virtualization technology to divide a physical server into smaller virtual ones.
With VPS web hosting, each website has its own virtual server with allocated resources, so it's not sharing the same physical resources as the websites on the same server.
In shared hosting, all the websites on the server share the same physical resources.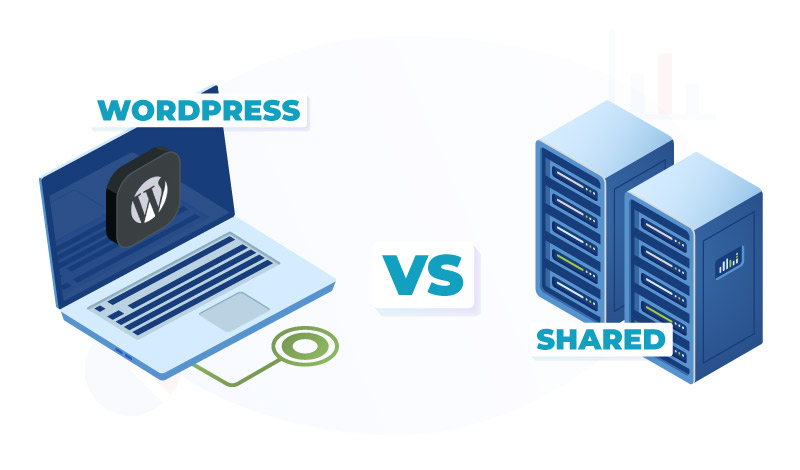 The difference between shared hosting and WordPress hosting is that WordPress site hosting is designed specifically and optimized for WordPress websites.
WordPress hosting plans can be shared or not shared, depending on the service provider.
The difference between shared hosting and reseller hosting is that reseller hosting is when you buy or rent a server (hardware) from a hosting company and then sell hosting services to other people.
With shared hosting, you are simply renting space on a server that is already owned by the hosting provider.
While shared hosting has many advantages, it's important to be aware of the potential disadvantages before you decide if it's the right option for you.
One of these disadvantages is that if there are many websites hosted on the same server as you, it can affect the performance of your website.
Some hosting companies try to put as many websites on the server as possible to maximize their profits, while others try to keep the number of websites for a better user experience.
Therefore, it's important to do your research and choose a reputable hosting company that will not oversell their dedicated servers.
From our experience, we have found that SiteGround has the perfect balance of price, features, performance, and technical support.
We would highly recommend them to anyone looking for a shared hosting provider.