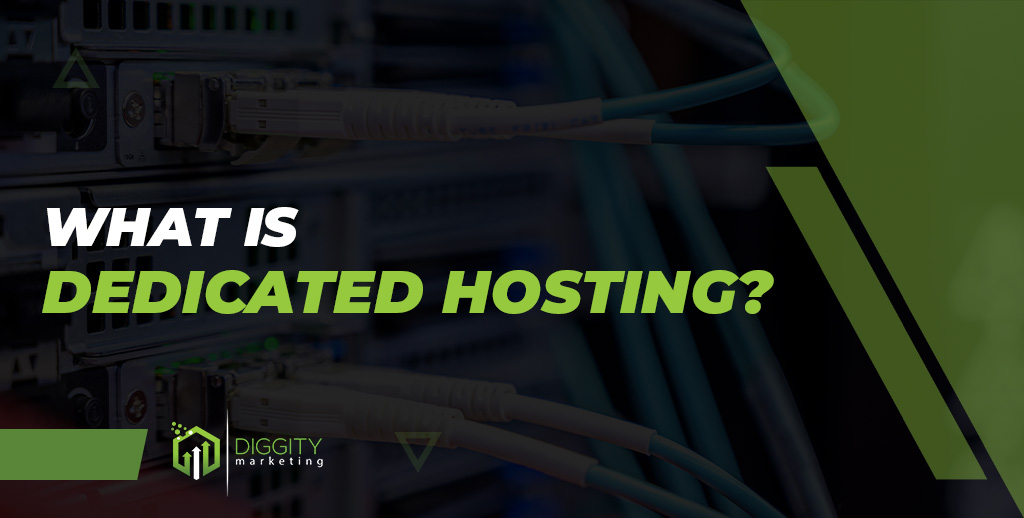 As experienced professionals who have navigated the complexities of web hosting options, we understand the challenge of selecting the right hosting service for your website.
Like many business owners, you may have initially chosen a Windows operating system and shared hosting plan for your website's launch. However, if you're experiencing increased traffic, performance issues, or security concerns, it's time to explore other services.
In this article, we'll explain what dedicated hosting is and help you determine if it's the right choice for your needs, or if another internet hosting option would better suit your requirements.
What Is Dedicated Web Hosting?
Dedicated web hosting is a service provided by web hosting companies where a client leases a physical server from a data center. Unlike shared hosting, a dedicated hosting client has full control over their servers, giving them a large number of added benefits.
Since the data center still owns the server hardware, the data center may also offer additional server administration benefits, such as support for the client operating systems, security systems, and software applications.
The Difference Between Dedicated Hosting And Other Hosting Plans
So, what makes dedicated hosting plans unique from other solutions provided by hosting providers?
A shared hosting plan, which many websites start running on, gives you far less control because more than one customer uses the same hardware. Since you share the server, your websites have less bandwidth, customization, security, and performance options available.
A VPS hosting plan involves multiple customers sharing the physical hardware, but they are not competing for the same resources, such as bandwidth and performance optimization. If your websites don't need dedicated hosting plans, you may want to consider a VPS hosting plan to give you greater flexibility. However, it won't offer the same level of security as dedicated hosting plans because you are still sharing the same machine with other customers.
A dedicated hosting server ensures great benefits for a business owner, such as greater performance resources, security, and the ability to choose their operating systems. However, dedicated servers also come with increased responsibility and cost. Let's take a look at the pros and cons of dedicated hosting servers now.
Pros And Cons Of Dedicated Servers
Pros
Able to handle increased website traffic
Full control over your server because you are a single tenant on the server
Clients can optimize and yield high-performance results from their servers, such as increased software applications and better page loading times
Ideal for clients with specific or unique website requirements because you can install your own operating system and adjust hardware settings to your liking
Security can be customized and increased to protect your business, such as adding a custom firewall or changing your server configuration. A dedicated hosting services customer can also have a unique, dedicated IP address, increasing their overall security
Cons
More expensive than other Internet hosting options, such as hosting virtual private servers
Dedicated hosting plans offer higher security, but you are also responsible for taking security measures, like setting up a firewall, to ensure your server is protected
To run dedicated servers, you'll need additional tech knowledge to use the server administration functions and manage the server services on your own
What Am I Responsible For If I Have Dedicated Servers?
If you have dedicated servers you will be responsible for installing their own malware software, firewalls, and other security software.
Still, having your own dedicated physical computer at a center does improve your security because you have a reduced risk of experiencing security breaches from other sites that you would normally share hardware with. However, you are still responsible for setting up your own software and being your own tech support.
Who Needs A Dedicated Web Hosting Server?
Large organizations and websites that receive a large amount of traffic will benefit most from a dedicated server.
A website that requires its own physical computer to run needs a greater amount of bandwidth to run efficiently because, without sufficient bandwidth, the website will likely crash frequently, hindering the website's performance.
If you've recently had a huge surge in website traffic or are noticing significant page loading times, dedicated hosting providers can give you the resources you need to run your website at a higher level.
Managed Hosting Solutions
Some web hosting companies also offer an add-on service to manage your physical server. So, if a client's physical server crashes, the web hosting company will offer you a managed hosting service and take over and manage the entire physical server for their client. Of course, if you've chosen to pay an additional monthly fee for a managed hosting service.
Managed hosting service may be an excellent choice for you if you're worried about managing the physical server for hosting your website, or don't have a safe, optimized environment to store the physical components.
How Much Does A Dedicated Hosting Service Cost?
Dedicated hosting service costs vary greatly, with prices from Bluehost starting at $79.99 per month and other dedicated physical server hosting fees costing several hundred dollars per month.
Dedicated hosting service is more expensive than VPS hosting or cloud hosting solutions, but it's still more cost-effective than other Internet hosting solutions, such as colocation hosting.
FAQs
The difference between shared hosting and dedicated hosting is that dedicated hosting customers don't share a server with anyone else. This gives a dedicated hosting customer more control, security, flexibility, and optimization options to improve their website's performance. A shared host occurs when multiple customers share the hardware, which can cause busy sites to crash and have slow page loading times. If your company is looking for more control and resources to increase its site's performance, a dedicated hosting provider may be your best option.
Who Can Use Dedicated Hosting?
Dedicated hosting can be used by anyone, a business, or any organization with a website. However, it is most beneficial for a website owner with significant traffic, security needs, and a desire for more control over their operating systems. The average customer may find that dedicated hosted websites can be time-consuming to manage, expensive to host, and lack support since you will need to handle specific problems on your own. Some hosting companies do offer managed dedicated server hosting provider plans in their service level agreement, which may be a great choice for you if you need increased performance and security, but lack the time or technical ability to set it up yourself.
What Does Dedicated Server Mean?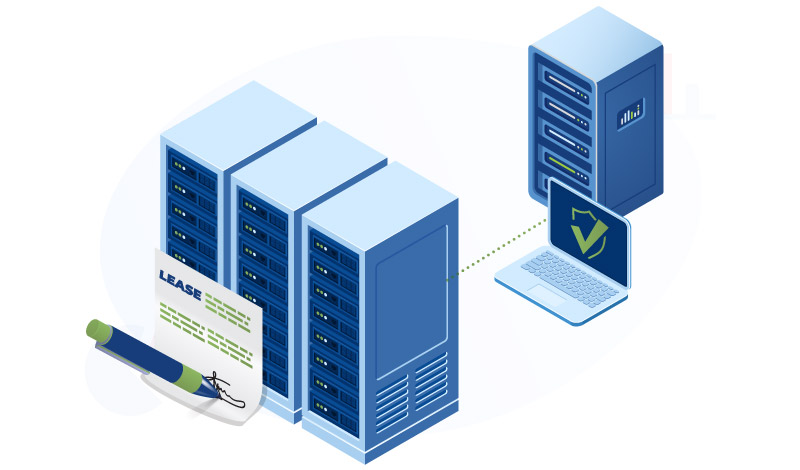 A dedicated server means that a company has leased its own server from a data center. Unlike shared servers, a company with a dedicated computer does not share its equipment, IP address, or security resources with other clients. A dedicated server gives a company additional resources to run their professional website at a higher level with faster page loading times, optimized hardware specifications, its own operating system, and much more.
So, are dedicated servers worth it?
Only you can answer that question for yourself and your business. However, if your website is struggling to handle the number of visitors it receives, or you're feeling limited by your current services, dedicated servers may be the best choice for you.
Consider how much control you want over your website, its software, and if support or services from a provider are important to you before choosing.
For additional information on web hosting providers, learn more about The 9 Fastest Web Hosting Providers for 2022 here.