Colocation is a type of hosting and service provided by a colocation provider's data center that leases out space for you to store your server hardware in an optimized environment designed to increase your network's bandwidth, speed, and security.
However, colocation is much more than leasing space in a data center. Colocation hosting customers are typically companies, such as banks or technology companies, looking for an environment that allows their hardware to run at full capacity with greater security.
I've noticed that colocation hosting, or colo, is less discussed when compared to other hosting services like shared hosting. This is simply because it can be much more expensive than other hosting solutions.
With years of experience working with a range of businesses, from startups to large corporations, helping them understand and navigate their hosting needs, I'm here to share that wealth of information with you. Together, we'll explore the difference between web and colocation hosting, and why it's so expensive.
So, is having a colocation provider worth the greater expense?
Are you missing out on any fantastic features if you overlook colocation provider and continue running your own server or using another type of hosting service?
I've had the chance to learn a lot about this topic while building my own website, so in today's guide on colo, we will go over how colocation hosting works, the benefits of colocation for small businesses and big businesses, and why you may want to consider the amenities it provides.
Quick Summary
Colocation hosting is a data center service that leases space for businesses to store server hardware, enhancing network bandwidth, speed, and security.
Despite being more costly than other hosting solutions, it offers high security, 24/7 support, and physical space for IT equipment.
Ideal for businesses needing increased server security and speed, it may not suit those requiring frequent server access or with cost constraints.
What Is The Difference Between Web Hosting And Colocation Hosting?
The main difference between a web hosting solution and colo is the degree of control you have. Colocation facilities give you the benefits of data centers, such as efficiency, reliable speed and connectivity, risk management, high levels of security, and modern infrastructure.
However, you still have full control over your IT equipment, unlike other managed solutions like dedicated hosting.
Web hosting is usually shared and uses a cloud-based, virtual private server, which doesn't give you the same level of control or security. However, shared web hosting is often much less expensive, giving it a significant edge for individuals and small businesses.
On the other hand, colocation is a service offered by some data centers where companies can opt to have their IT hardware, such as their servers, stored and optimized.
When Do You Need Colocation Services?
You'll need colocation services when you run into a problem where the space, and environment limit the hardware, and power supply they can currently provide.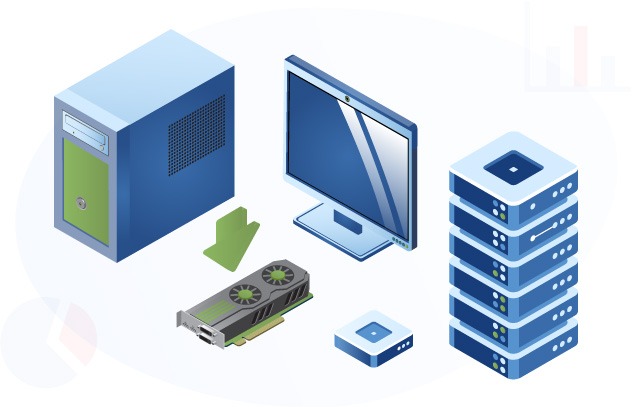 Many businesses may cut capital expenditures by not opting to build their own data center, which can be very expensive to develop and maintain, and instead may turn to colo facilities.
However, if you are a smaller business, colocation can increase your capital costs compared to other options, like shared web hosting. So, you should assess the pros and cons of colocation hosting arrangement for yourself and your situation.
Pros
High bandwidth
Scalable
Optimal power for your IP addresses, hardware, and more
24/7/365 availability
Reduced downtime
Low latency
Protection against natural disasters
Pro technical support
Cons
A long-term decision
Increased travel costs if your engineers need to manually access your hardware (especially if the colocation site doesn't offer multiple data centers)
Less cost-effective
Why Is Colocation Web Hosting So Expensive?
Collocation web hosting is expensive for a number of different reasons. The main ones being:
Security
The first reason is that colocation hosting provides much higher levels of security than web host providers or dedicated server providers. Colocation hosting colocation providers typically have physical and virtual security measures in place.
Typically, the virtual security is created through firewalls and other protection software, while closely managed clearance permissions maintain the physical security. These measures are costly, especially if the colocation hosting provider's team also uses a 24-hour surveillance system, which can be highly beneficial for companies with greater security needs, such as banks, government agencies, or other companies storing sensitive information about their customers.
Technical Support
A colocation provider offers 24/7/365 backup support in the case of a power outage or natural disaster. This on-site support increases the costs for the company, resulting in more expense to the customer.
Storage Space
Lastly, a colocation facility leases out building space to their customers. Unlike virtual hosting solutions, a colocation center provides physical renting space for storing and maintaining your IT and network equipment, which increases the company's costs to provide the service. In particular, companies that would benefit from the services of a full IT staff or multiple servers, but lack the space or manpower are in a great place to enjoy the benefits of colocation hosting.
Colocation hosting is more expensive. However, you are receiving the most attention and top priority from the service provider in return. This constant attention may be especially important to companies with huge client bases or companies who handle sensitive information, such as banks, insurance companies, or medical facilities, to ensure that their servers are always running and protected.
If your company has outgrown its current IT setup and servers and needs 24/7 management, a disaster recovery plan, and increased security, you may want to consider looking at the colocation market.
Do You Need A Colocation Hosting Provider?
A collocation hosting provider would be useful for:
Small Businesses
A small business may not need colocation hosting, especially if cost is a concern. Still, the benefits of colo can be great for other businesses, such as a business looking to increase its security and bandwidth.
Some smaller businesses may benefit from colocation providers because they can enjoy the benefits of a large IT staff without the cost.
Colocation hosting also increases your connection's reliability and performance and provides greater security and high bandwidth. Depending on your business' needs, colocation hosting can be a great option, even for a smaller business.
Large Businesses
A large business may benefit most from a colocation data center because of its 24/7/365 availability, which ensures that you always have access to your data. If control is important to you, colocation provides its customers with complete remote control of your hardware.
Speed and third-party maintenance are other massive benefits of colocation hosting.
Who Doesn't Need Colocation Services?
If your business needs frequent access to your servers, you may benefit from keeping your servers in the same space and developing your own on-site colocation facility. The increased travel costs to send your engineers to the colocation facility may make colo service a less desirable choice for you.
Additionally, colocation hosting can be costly. While less expensive than building your own data center, colocation hosting is typically quite expensive and won't suit many companies just starting out or a customer with a smaller business. Shared hosting may be a better alternative if cost is a concern.
In addition, if you need hands-on service to have your servers configured and maintained regularly, colo services may not be your best choice. Colo hosting does not typically offer these management features, so your software and hardware are still your responsibility.
Please keep in mind that managed services will come with increased costs.
The Advantages of Colocation Hosting
There are many companies that provide hosting services, so it won't be hard to find one that fits your needs. Colocation hosting is widely used by businesses that wish to increase their own IT resources but avoid the high expenses associated with hiring a Managed Service from a colocation hosting provider's place and having your server linked to the provider's network.
If you go with a national or international provider, you'll have access to more data and more dependable service than you would with a smaller, regional service.
Faster Response Time –

In order to provide a better service, a faster server response time is essential.

Ip Address –

You can gain Internet connectivity from a colocation facility by obtaining a unique IP address.

Cooling System –

Keeping servers at the optimal temperature and humidity may be difficult. The temperature control systems used by data center administrators are made available by colocation hosting services. This is crucial for the server's optimal functioning and performance.

Unlimited Power Supply –

Although no hosting provider can guarantee complete safety, you may reduce potential threats by moving your server out of your workplace and into a facility designed to minimize power use. When a data center offers colocation services, it has more than one source of power, such as a primary battery and a backup battery.

Cost Optimization –

You may cut down on transportation costs by having someone else act as your server. The only fee you'll have to pay is the data center's monthly rent.

On-site Monitoring –

Data centers employ support personnel to keep an eye on things around the clock, every day of the year. So you should have nothing to worry about.

Control –

You can rest assured that your company will maintain complete management of its data while using colocation hosting service. You're the one in charge of server upkeep and settings. In addition, you can leverage the facilities of the data center.
FAQs About Colocation Server Hosting
What Is Colocation And Hosting?
Colocation hosting is a hosting option where you provide your own servers and hardware, but you lease space from a colocation provider to have your equipment maintained and stored. Cloud hosting, in contrast, is a popular hosting type that is accessible to many people.
However, you do not have complete control over the service or own your equipment. Colocation hosting services give you greater control over your servers, and you still own your hardware and software.
Is Colocation The Same As Hosting?
Colocation is a type of hosting. Most hosting services are cloud hosting, which limits your control over bandwidth and security. You also don't own your hardware or software. Colocation hosting is a service provided by data centers that lease out space for you to store your server hardware.
colocation providers also offer additional services like optimized environments for your hardware and software, increased security, disaster recovery services, protection against power outages, and many more amenities for their customers.
Is Colocation A Managed Service?
Yes, colocation is a managed service provided by a colocation facility. Colocation provider offer a company physical space to store IT equipment and run servers.
A company can increase its server security, bandwidth, and security through colo providers while maintaining full control over its server.
A customer may also choose colo for their business if they are interested in 24/7/365 technical support, surveillance, and management for their server.
What Is The Difference Between A Data Center And A Colocation?
The main difference between a data center and a colocation is that a data center is a physical location, otherwise known as a data center facility.
In contrast, colo is a type of service that a data center offers. So, when you hear someone refer to a colocation data center, they are talking about a physical location, the data center, that specifically offers colo services which customers turn to for additional space, security, bandwidth, power, etc.
What Is A Data Center?
A data center is a physical space designed to create a safe, optimal environment for your IT hardware, such as your physical server.
To create an optimal environment, many data centers have temperature-controlled rooms, backup systems in place in the event of a power outage, and increased security measures.
Many data centers also help with maintenance tasks to keep your hardware and software running efficiently.
What Are Colocation Services?
If your company is still considering whether colo services are the best option for you, consider this:
Are you currently limited by your server speed or concerned about company security?
Do you need more space to store your network equipment?
Are you interested in better risk management and scalability for your company and its server?
If you answered yes to these questions, colo services are likely an excellent choice for you.
However, if this article has made you realize that colo hosting is not the best choice for your needs, learn more about the best web hosting for SEO here.