As businesses and individuals increasingly rely on cloud-based solutions, finding the best cloud hosting provider has become crucial. 
As a highly experienced web development professional, I have had the privilege of personally experimenting with and harnessing the capabilities of numerous cloud hosting providers to deliver optimal solutions for my clients.
In this article, I will review and compare some of the leading players in the market, providing you with the necessary information to make an informed decision. 
1. HostGator (

Editor's Choice

)
HostGator is widely recognized as one of the industry's best cloud web hosting providers. One of the key advantages of choosing HostGator is its exceptional scalability, allowing businesses to upgrade their hosting plans as their needs evolve effortlessly.
This flexibility ensures that your website or application can seamlessly accommodate increased traffic and resource demands without hiccups.
One notable feature that sets HostGator apart is its utilization of multiple servers. By distributing the workload across these servers, HostGator maximizes uptime and ensures faster load times for your website visitors.
Drawing from my experience, I can say that this significantly impacted my website's overall performance.
HostGator understands website security, so as a customer, you benefit from free SSL certificates, which encrypt the data transmitted between your website and its visitors. I felt that my sensitive information was protected from potential threats.
Pros
Suitable for beginners

Free domain name with hosting

Free website migrations

Gratis SSL certificate for enhanced security
Cons
    Customer support response time can be slow at times
Our Rating
Uptime: 5
Features: 5
Pricing: 4.8
Help and Support: 4.8
---
2. GoDaddy
GoDaddy is a well-established name in the web hosting industry, and its cloud hosting service is no exception. The provider offers a range of cloud hosting plans to cater to diverse business needs.
GoDaddy provides a free domain with its cloud hosting plans, making it an attractive option for all-in-one solutions. 
After putting it to the test, I have experienced consistently smooth and responsive performance on my website. It simplifies establishing your online presence by providing hosting and domain registration in a single package.
However, it's worth noting that some users have expressed concerns about GoDaddy's pricing structure.
While their base hosting plans may be affordable, additional features and resources, such as increased storage or advanced security options, can lead to additional costs. 
Pros
Reliable performance and infrastructure

Free domain included with cloud hosting plan

User-Friendly Interface
Cons
   Relatively high price
Our Rating
Uptime: 4.9
Features: 5
Pricing: 4.6
Help and Support: 4.8
---
3. Hostwinds
Hostwinds stands out for its competitive pricing and flexibility. It offers various hosting plans designed to accommodate different needs and budgets.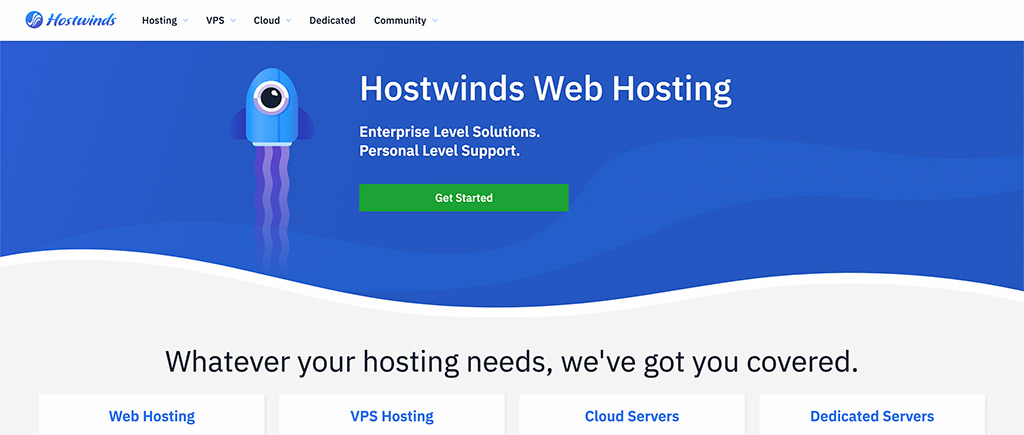 Hostwinds is known for its affordable rates, making it an attractive option for individuals and businesses seeking cost-effective hosting solutions.
One of the key advantages of Hostwinds is its flexibility. Users can customize their hosting environment according to their specific requirements.
The platform is praised for its responsive and knowledgeable support team. Hostwinds provides a gratis SSL certificate with its hosting plans to enhance website security.
However, it's worth noting that a few users have reported occasional performance issues during peak traffic periods. I have experienced slowdowns and reduced responsiveness on my website during times of high visitor traffic. 
Pros
Affordable pricing and customizable plans

Responsive customer support

 Free-of-charge SSL certificate included
Cons
 Occasional performance issues during high-traffic periods
Our Rating
Uptime: 4.6
Features: 4.8
Pricing: 5
Help and Support: 4.8
---
4. SiteGround
SiteGround is a highly reputable provider known for its reliable and feature-rich hosting solutions. With SiteGround, you can expect fast loading times and a seamless browsing experience for your visitors; our test confirms that.
One of the key advantages of SiteGround is its extensive range of advanced features. The platform offers built-in caching, which helps optimize website performance by storing frequently accessed data.
SiteGround prioritizes the security of its users' data by offering free daily backups. I felt completely safe while using the service from this provider. 
However, it's important to note that SiteGround has storage space limitations.
While the allocated storage is generally sufficient for most websites, those with extensive media content, such as high-resolution images or videos, may need to consider their storage needs and explore additional storage options carefully.
Pros
Exceptional speed and performance

Advanced features for optimal website functionality

Daily backups
Cons
Limited storage space for media-heavy websites
Our Rating
Uptime: 4.9
Features: 5
Pricing: 4.6
Help and Support: 4.8
---
5. Ionos
Ionos stands out as one of the best, offering services tailored to various business needs. With Ionos, you can expect reliable and efficient cloud web hosting solutions that empower your online presence.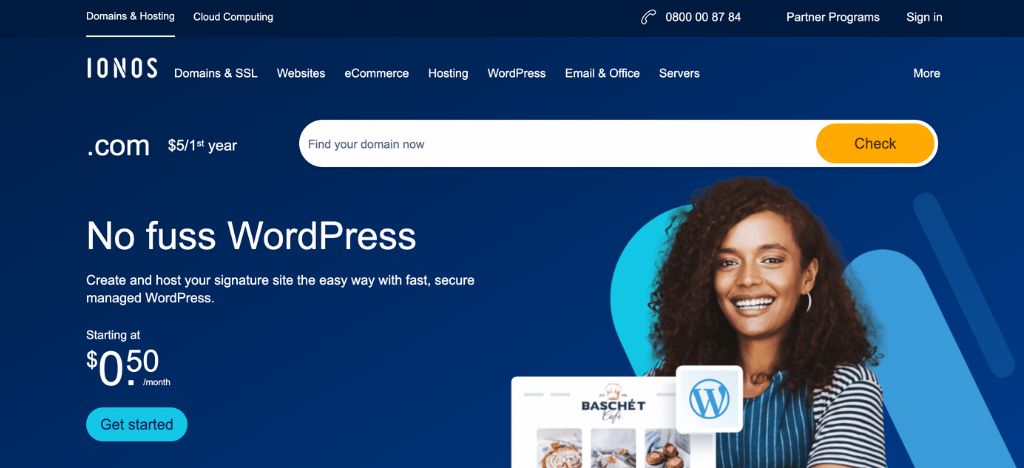 As one of the leading providers, Ionos ensures optimal website performance and uptime. Scalability is another key feature offered by Ionos. Their cloud hosting services allow you to scale your resources as your business grows easily. 
I needed additional storage, and I accommodated my evolving needs with Ionos's flexible plans. Ionos understands the importance of a user-friendly experience, and they provide a free domain and SSL certificate to simplify the setup process.
While Ionos offers an excellent range of features and services, it's important to note that some users have reported occasional delays in customer support responses.
Pros
Excellent uptime and reliable infrastructure

Easy scalability and global server locations

Free domain and SSL certificate
Cons
Customer support response time can be slow
Our Rating
Uptime: 4.8
Features: 4.7
Pricing: 4.6
Help and Support: 4.7
---
6. A2 Hosting

A2 Hosting has established itself as one of the best cloud hosting providers, recognized for its exceptional performance and developer-friendly features.
Drawing from my experience, utilizing A2 Hosting's cloud service resulted in rapid page loading times on my website.
One of the key factors contributing to A2 Hosting's speed is its optimized servers and utilization of SSD storage.
By leveraging cutting-edge technologies, A2 Hosting ensures that your website runs smoothly and swiftly, providing an enhanced user experience for visitors.
Security is a top priority for A2 Hosting, and they include a free-of-charge SSL certificate with their plans. While A2 Hosting excels in performance and developer-oriented features, users have reported occasional customer support issues. 
Pros
 Blazing-fast performance and SSD storage

Developer-friendly features and tools

Free SSL certificate for secure data transmission
Cons
Customer support response time can be slow at times
Our Rating
Uptime: 4.4
Features: 4.6
Pricing: 4.7
Help and Support: 4.6
Cloud-based web hosting provides businesses with the flexibility to scale their infrastructure and resources on-demand, ensuring optimal performance and cost-efficiency.
– John Smith, Cloud Architect at Dell
---
7. DreamHost
DreamHost is known for its reliability and exceptional customer support. DreamHost offers a range of cloud hosting solutions and plans to cater to diverse website needs.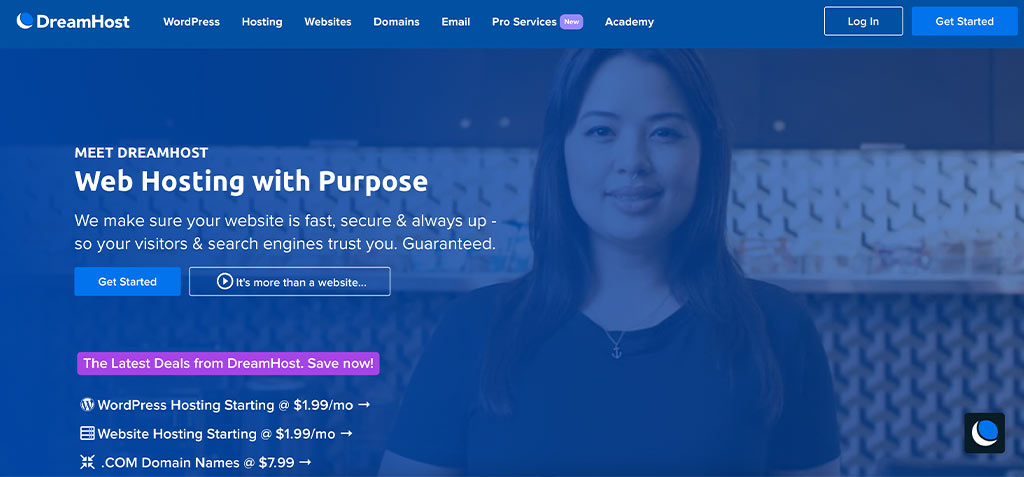 One standout feature of DreamHost's server offering is lightning-fast SSH access. In under 30 seconds, you can securely access your server and fully control your hosting environment. 
After putting it to the test, I can confirm that managing and customizing server settings, software installations, and configuration was highly efficient.
DreamHost ensures seamless website performance and fast loading times, making it a top choice for businesses prioritizing speed and efficiency.
Pros
Exceptional uptime and fast loading speeds

Wide range of hosting plans and scalability options

Reliable customer support
Cons
Complex interface
Our Rating
Uptime: 4
Features: 4.6
Pricing: 4.5
Help and Support: 4.2
---
8. Cloudways

Cloudways is one of the leading cloud hosting platforms known for its user-friendly approach and versatile solutions.
One of the platform's standout features is its managed hosting services, which take care of server management and offer a hassle-free experience.
Cloudways also provides advanced features like auto-scaling, backups, and integrated caching, ensuring optimal website or application performance. 
While using this product, I realized that the platform's customer support is highly regarded, offering prompt assistance.
However, users seeking extensive control over server configurations may find the limited customization options a slight drawback. Overall, Cloudways offers simplicity, flexibility, and reliable cloud web hosting solutions for businesses of all sizes.

Pros
Simplicity and user-friendly interface

Cost-Effective

Excellent customer support
Cons
 Limited Trial Period
Our Rating
Uptime: 4.8
Features: 4.8
Pricing: 4.6
Help and Support: 4.6
---
9. Hostinger

With Hostinger, you can enjoy excellent performance and security features at a budget-friendly price. The platform offers dedicated IP addresses and a user-friendly control panel, allowing you to manage your websites and server resources efficiently.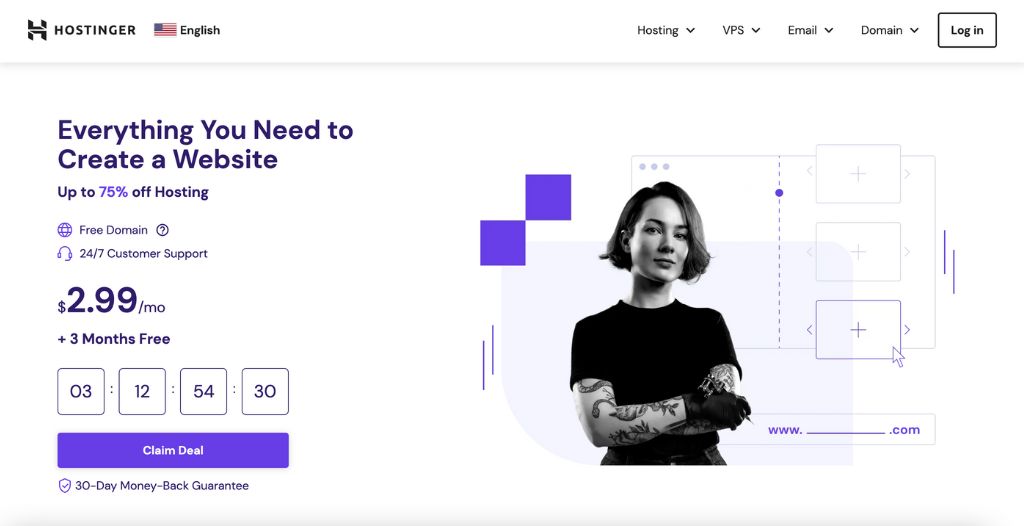 Hostinger's hosting plans provide a solid foundation for individuals and small businesses seeking reliable cloud hosting services.
However, some users have experienced occasional slowdowns during peak traffic, which may concern websites with high traffic volumes. Despite this, Hostinger remains a top choice for cost-effective cloud-based web hosting solutions.

Pros
Affordable pricing

Feature-rich hosting solutions

User-friendly control panel
Cons
Occasional slowdowns during peak traffic
Our Rating
Uptime: 4.5
Features: 4.8
Pricing: 4.9
Help and Support: 4.6
---
10. InMotion Hosting
InMotion Hosting is a trusted provider known for focusing on performance and speed. They prioritize delivering optimal performance and stability with features like SSD storage, gratis SSL certificates, and multiple data center locations.
In addition, InMotion Hosting provides a user-friendly interface and reliable customer support to ensure a smooth hosting experience. 
I noticed uninterrupted website availability and minimal downtime. Additionally, their robust security measures, such as malware protection and regular backups, provide peace of mind for users concerned about data security.
However, it's important to note that their pricing plans may be slightly higher than other providers offering similar features.
Pros
User-friendly interface

Reliable customer support

Advanced security features
Cons
Slightly higher pricing compared to some competitors
Our Rating
Uptime: 4.5

Features: 4.6
Pricing: 4.5
Help and Support: 4.4
---
Buyer's Guide
With so many providers on the market, finding the best one for your requirements can be overwhelming. This comprehensive buyer's guide will assist you by providing you with certain factors you should consider before making an informed decision.
1. Performance and Reliability
When choosing a cloud hosting provider, prioritize performance and reliability. Look for a provider with a proven track record of high uptime and fast response times. Read reviews and check independent uptime monitoring reports to gauge their reliability.
2. Scalability
Scalability is a crucial factor, especially if you expect rapid growth. Opt for a provider that offers seamless expansion options, allowing you to adjust resources as your needs evolve quickly.
3. Security
Hackers should never compromise your security. Ensure your chosen provider implements robust security measures, including data encryption, firewall protection, and regular backups. Check if they comply with industry standards.
4. Pricing 
Compare pricing structures among different providers. Some offer pay-as-you-go models, while others provide fixed plans. Note hidden fees and inquire about the costs associated with additional resources or support.
5. Reputation and Customer Reviews
Research the provider's reputation and read customer reviews. Platforms like Trustpilot can offer valuable insights into the experiences of other users. 
FAQs
Can I Migrate My Existing Website To A Cloud Hosting Company?
Yes, you can migrate your existing website to a cloud hosting company. Most cloud hosting companies offer migration services or provide resources and guides to assist you in transferring your website.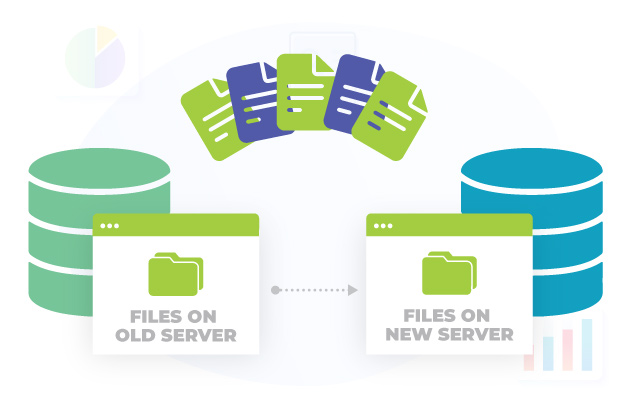 What Is the Difference Between Web Hosting And Cloud Hosting?
The main difference between web hosting and cloud hosting lies in the infrastructure and underlying technology used to host websites.
Web hosting typically refers to hosting websites on a single server or a group of servers located in a data center. On the other hand, cloud server solutions utilize a network of interconnected servers spread across multiple data centers. 
When Should I Choose Cloud Server Solutions?
You should choose a cloud server solution when you have a website with high traffic that require scalability, advanced performance, and resource-intensive applications.
A cloud server is ideal for growing businesses, e-commerce sites, or any website that needs flexibility and can benefit from the on-demand availability of resources. 
Which Cloud Host Is The Best Choice For You?
After thoroughly reviewing and analyzing some of the best cloud hosting providers, HostGator is my top recommendation.
HostGator's robust infrastructure, reliable performance, and feature-rich hosting plans make it an excellent choice for individuals and businesses seeking reliable cloud hosting services.
HostGator receives consistently positive reviews from customers, praising its exceptional uptime, fast loading speeds, and reliable customer support.
With its scalable cloud-based web hosting solutions, HostGator provides the flexibility to meet the evolving needs of websites and applications. 
Whether you are starting a new website or looking to migrate an existing one, HostGator is one of the best cloud hosting services to consider.
Our #1 Recommendation: Hostgator