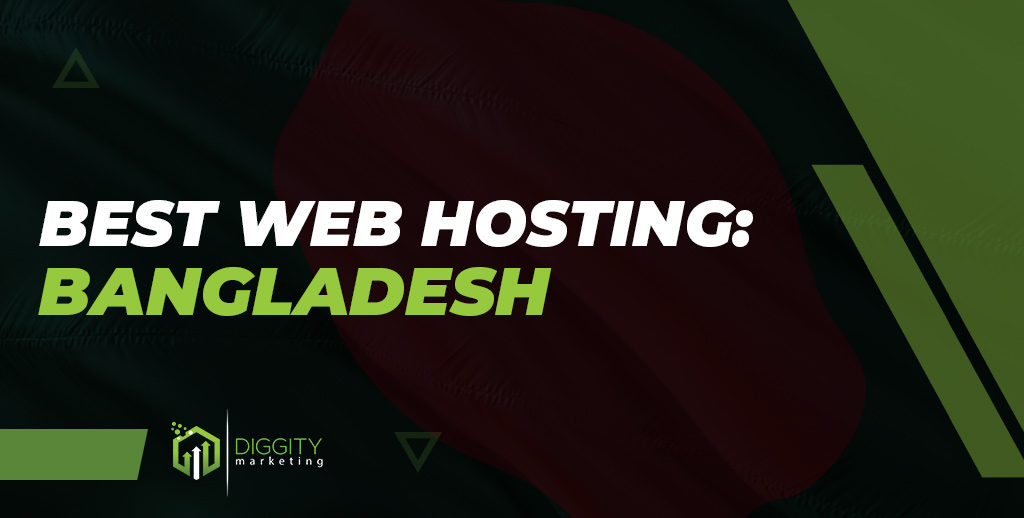 Your choice of web hosting in Bangladesh can have serious consequences. If you choose a web host that delivers poor speeds or constant downtime, the reputation of your site will suffer.
You could lose traffic, views, and sales as your visitors abandon your site for one on the world wide web that runs smoothly. Don't let this happen to you.
Start off right by choosing the best partner available in the web hosting industry.
Choosing a reliable web hosting company ensures that your visitors have a great experience.
In this guide, drawing on our extensive experience in evaluating web hosting providers, we'll introduce you to 7 of the most reputable web hosting companies in the region and explain what sets them apart from the competition.
The Top Web Hosting Services in Bangladesh
The following web hosting companies were picked for our review.
All of these companies have web-hosting solutions that have been developed over the years in the market. Each one is a tested, secure web hosting solution in a market that is filled with fly-by-night players.
In addition to hosting, nearly all of them provide other helpful products including domain registration, free SSL certificates, and other security or web marketing services.
As you'll find out in the reviews that follow, there are still many important differences between them that a website owner needs to evaluate.
You'll learn about the types of hosting offered, the load times you can expect, the percentage of uptime, and other vital factors.
Managed WordPress hosting
Shared, eCommerce, Windows, Dedicated hosting
Windows and Linux hosting
1. WPX (

Editors Choice

)
WPX is the best WordPress hosting company, perfect for helping you build an SEO-optimized website. They are leaders in the web hosting industry, coming at an affordable price and with numerous features.
I've found their services to be exceptionally beneficial in optimizing my website's SEO, thanks to their affordable yet feature-rich hosting plans. You can check for more details in our extensive WPX review.
Web Hosting Features & Services
As a leading web hosting company, WPX comes with several features and services that will help you grow a successful website:
Unlimited emails

Free SSL certificate

Fast loading times

Premium security features

WordPress website backups

Free migration

SSD storage

30-second support response time
Although WPX is known for its powerful features and services, it also comes at an affordable price, and you can host your website for as little as $20 per month. You can also choose some of the Premium plans that will cost you $83 dollars per month.
WPX premium plans are a great option for any business because they are relatively affordable and come with 0 ads, additional storage, extra bandwidth, and premium support available 24/7. 
Is WPX The Right Choice For My Website?
WPX is the right choice for every website because it provides stable and high-performing hosting that will allow your business to thrive. Their uptime guarantee is 99.95% all the time, and you can rely on Wix for unique templates and tools that will help you stand out among the competition.
Our experience has shown WPX is the best option for WordPress web hosting in Bangladesh and a platform worth your time and money.
Uptime guarantee: 99.95%
Hosting type offered: Managed WordPress hosting on shared servers
Price range: $20 to $83
Payment methods: PayPal, Credit card
(90% off the first month with coupon MATT90)
---
2. CentrioHost
CentrioHost is a large Dhaka-headquartered web hosting company that also offers domain registration. If you need hosting in Bangladesh, they are a great option.
The company has been a domain hosting provider since 2007 and has expanded since then to offer a complete package of hosting services.
Web Hosting Features & Services
CentrioHost currently offers the following types of hosting services:
Shared Web Hosting
Tomcat JSP Hosting
WordPress
Joomla Hosting
E-Commerce Hosting
Windows Hosting
Dedicated Hosting
VM Server Hosting
The services come with some excellent features. For example, the e-commerce hosting option includes weekly backups, protection from DDoS attacks, and Robust Apache implementation.
If you have the money to spend, you can also pay up for a dedicated hosting in Bangladesh. This plan gives you a pure SSD server. The server comes with some extra features.
One such feature is non-volatile caching with a battery backup. This feature protects you from data loss even in the case of a power outage. It can even save temporary data that hasn't been written to storage yet.
Many other services are available including VPS hosting (you can choose either a managed or unmanaged VPS server), VPNs, and private proxies.
Reseller hosting is also available if you want to be in the hosting business yourself. This service allows you to sell the space you purchase to others and collect commissions.
All of these services come in tiers so that you can choose the price package that's right for you.
Is It Right for My Site?
CentrioHost will be an effective match for most websites. The premium hardware and range of extra web services give you a lot of options when you're ready to expand.
If you may ever need premium web hosting, a virtual private server, or backup with web development—you can find it here.
Even just upgrading your e-commerce hosting from the starter tier to the professional tier doubles your disk space and bandwidth. At the highest level, many features like disk space are unlimited.
24/7 support is available for all subscribers. Monitoring and maintenance are performed around the clock.
Having entrusted CentrioHost with my domain hosting needs, I've been impressed with their consistent service expansion and can attest to the reliability and efficiency of their comprehensive hosting package.
Snapshot
Hosting Type Offered: Web hosting, reseller hosting, VM server hosting
Uptime: 99.9% Server Uptime Guarantee
Price Range: Starting at $14.99/year
Payment Methods: VISA/Master Cards (Debit/Credit Cards), Direct PayPal, Payza, Skrill, Bank Wire / Bank Transfer, Perfect Money, OKPay, EgoPay
---
3. Eicra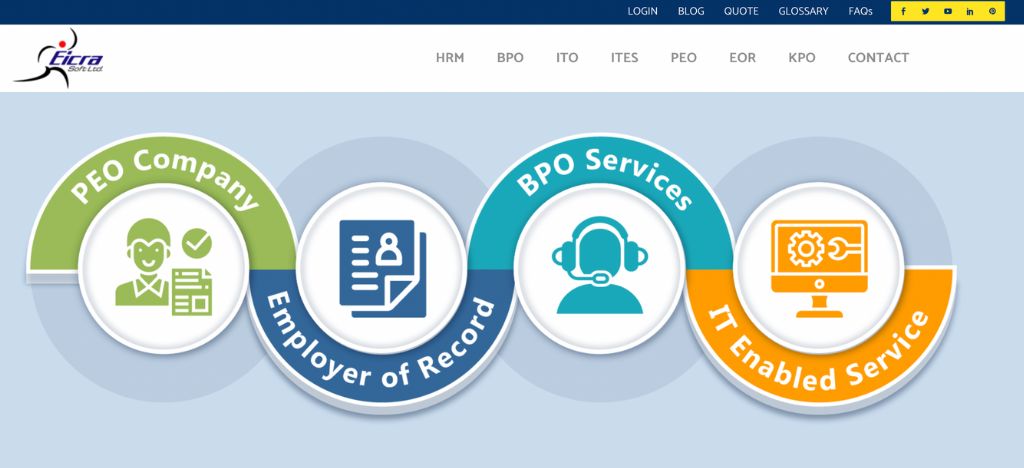 Eicra is a web design, domain registration, and web hosting company in Bangladesh. It was founded in 2004 in Dhaka.
As one of the business-focused options on the list, it offers a complete spectrum of business services related to IT, HR, payroll, and hiring screening.
Web Hosting Features & Services
Eicra is a web hosting company offers Windows and Linux hosting options. Selecting either one of them comes with 4 price tiers so that you can choose one that matches your budget.
Both options come with an impressive number of features. If you choose Windows hosting, you'll enjoy perks like monthly backups, unlimited FTP accounts, a free SSL certificate, and speed optimization tools.
All hosting solutions come with a 60-day money-back guarantee if you experience downtime or unsatisfactory service.
Is It Right for My Site?
Eicra doesn't have the largest selection of options compared to other web hosting companies on this list. Other domain hosting companies will offer you more flexibility to adapt without the need to find a new hosting partner.
However, the features for both the Windows and Linux hosting are comprehensive.
You'll get the most value out of Eicra if you also benefit from the range of other business software solutions they offer.
If you need their payroll, automation, outsourcing tools, or other business web solutions, you may find it convenient to be able to access it all from one Eicra account. 24/7 support is available for all subscribers. Monitoring and maintenance are performed around the clock.
As a client who has used Eicra's services for my new startup, their business-centric approach and comprehensive service offerings, including HR and payroll solutions, have significantly streamlined our operations and contributed to our company's growth.
Snapshot
Hosting Type Offered: Windows and Linux
Uptime: 99.9% Server Uptime Guarantee
Price Range: BDT 18,000-50,000/year
Payment Methods: Bank Transfer/ Check / Western Union / Credit Card / Paypal / Mobile
---
4. Exabytes
Exabytes is a large IT and web hosting company that offers web design and web marketing solutions in addition to hosting services.
The company has been going since 2001. While it is based in Malaysia, it is popular with Bangladeshi website owners due to its reputation for superior hardware.
Web Hosting Features & Services
Exabytes currently offers the following types of hosting services:
WordPress Hosting
Business Hosting
cPanel Web Hosting
Windows Hosting
Both the personal and business web solution comes with a complete arsenal of features.
The business hosting includes a free domain (for the length of the subscription), an SSD web hosting service, and an ultra-fast LiteSpeed web server that can speed up your site with minimal optimization.
This is the first hosting service on our list to offer free daily backup rather than weekly or monthly. Subscribers also enjoy 1-click app installation, beginner-friendly control panels, a free SSL certificate, and speed optimization.
If you want the best performance, you can get a server packed with premium hardware that's just for you. They offer both Linux and Windows dedicated servers.
You can also set up VPS hosting and server colocation, an arrangement where you can store your own servers in their data centers and just pay for space and power usage.
Once again, this company is not a web host alone. They offer search engine promotion, ad management, and professional server migration services.
Is It Right for My Site?
Exabytes may be a great web hosting company for you if you want to take advantage of web design services in addition to hosting services.
This web host has a good reputation for web development (and if it's any indication, their own site looks great).
Enterprise-level companies will also find a lot to love about this web hosting service. It's easy to pick up a VPS server solution whenever your growth requires it, and this is the only service on this list to also handle migrations.
Exabytes has data centers in Singapore, Malaysia, and Indonesia to serve the needs of large-scale clients.
Testing out this host may not cost you anything. They currently offer a 100-day money-back guarantee for all annual plans.
You can cancel any annual plan within the first 100 days and receive a complete refund with no questions asked.
Exabytes has a professional support team available 24/7.
I've been consistently impressed by their high-quality hardware and superior performance, making them a preferred choice for my hosting needs even from Bangladesh.
Snapshot
Hosting Type Offered: WordPress, Windows, Business
Uptime: 99.9% Server Uptime Guarantee
Price Range: $8.99-$26.99/mo
Payment Methods: Visa, MasterCard, Cash, Cheque, Internet Banking, Direct Bank-In, JomPAY (Biller Code: 23689), PayPal, and Wire Transfer
---
5. ExonHost
ExonHost is a domain name registration, and web hosting company in Bangladesh.
It has been in the market since 2009 and expanded greatly from there. It is locally based and has a reputation for choosing great tech to support its services.
Web Hosting Features & Services
ExonHost currently offers a standard web hosting plan along with:
Turbo Hosting
BDIX Hosting
BDIX Turbo Hosting
Reseller Hosting
With the starter web hosting plan, you will enjoy features like 5GB of SSD storage, 250GB of bandwidth, and various website and security tools. As you move through higher tiers, you can double the amount of storage and bandwidth you receive.
If you prefer to have the best web hosting possible, you can take advantage of a dedicated server and a nice control panel packed with premium hardware.
ExonHost sets itself apart from the competition by offering complete SSD storage for all its hosting plans, even the cheapest ones.
Cloud hosting options are also available here. The CloudLinux Lightweight Virtual Environment (LVE) will provide you with a virtual dedicated server with resources that only your site can exploit.
You can also rent a VPS server with completely customizable CPU speeds, RAM, and SSD space up to 150GB.
Like several other services on this list, ExonHost guarantees uptime at 99.9% or higher. You will be partially refunded if your site falls below that standard over a given month.
I've found their choice of high-quality tech resources instrumental in delivering top-notch performance and reliability, ensuring my website runs smoothly and efficiently at all times.
Is It Right for My Site?
ExonHost is particularly committed to hosting compared to the last few services you learned about.
If you'd prefer a host who gives all their attention to the hosting side of their business (rather than SEO, accounting, web programming solutions, or others), then ExonHost may be one of the best web hosting companies for you.
All-SSD hosting is a nice feature that not all web hosting providers in Bangladesh have implemented.
If you care about the best speed (for example, because you have a site with a lot of graphics and features), you may prefer what ExonHost has to offer.
Snapshot
Hosting Type Offered: Web Hosting, Turbo Hosting, BDIX Hosting, Reseller Hosting
Uptime: 99.9% Server Uptime Guarantee
Price Range: $3.99-$36.95/month
Payment Methods: bKash, Rocket, Debit/Credit Card, and Paypal
---
6. EyHost
EyHost is a domain registration, cloud solution, and hosting service provider founded in Bangladesh in 2011.
It offers some of the most competitive prices on hosting in the region, and also has a good reputation with its 8000+ website customers.
Web Hosting Features & Services
EyHost divides its offerings into three different service plans, each with several price tiers
Cheap Web Hosting
Shared Web Hosting
Business Web Hosting
EyHost offers one of the cheapest web hosting plans among all web hosting companies on this list starting at only $.89 a month (if you take advantage of annual savings).
Even without the savings, the most basic plan only costs $2.50/month. Business hosting is available at higher rates, starting at $12.50/mo.
Though it's very affordable, EyHost still has some impressive premium plans for Business.
In some of the higher-tier plans, you can access a free domain, unlimited bandwidth, 120GB of storage, and other perks. Their control panel is one of the better ones we've seen as well.
EyHost offers cloud hosting that allows you to reserve dedicated resources on a VPS server. Your server can include up to 300GB of storage and over 5TB of bandwidth.
This service stands out from other web hosting companies by offering unlimited bandwidth with many of its standard plans.
I can affirm their excellent service quality and affordability, having seen my own website enjoy consistent uptime and efficient customer support when needed.
Is It Right for My Site?
You won't find web hosting services you can trust at more affordable prices than you'll find here.
Even at the low price point, you aren't giving up a lot. You'll have access to a decent amount of storage and nearby data centers.
If you suspect that bandwidth is going to be a limiting factor for the performance of your site, you may really enjoy having unlimited bandwidth with both the cheap and business plans.
The cheapest shared plan still only caps bandwidth at an entire terabyte.
Snapshot
Hosting Type Offered: Shared, Business, Reseller
Uptime: 99.9% Server Uptime Guarantee
Price Range: $.89-31.50/mo
Payment Methods: Bank Transfer, PayPal, Credit Card, Debit Card, Western Union, WU, Mobile Banking, bKash
---
7. Hostever
Hostever is one of the more premium names that appear on this list.
They have been in the web host business since 2011, and have built out an extensive offering of hosting plans, marketing, and web design services.
Web Hosting Features & Services
Hostever offers a substantial number of basic and specialized hosting services:
USA Advance Linux Shared Hosting
BDIX Hosting Of Advance Linux Shared Packages
Singapore Advance Linux Shared Hosting
Budget Linux Shared Hosting Packages
Budget BDIX Linux Shared Hosting Packages
USA Advance Linux Shared Hosting
Windows ASP.NET Shared Hosting Packages
Advance Windows ASP.NET Hosting
BDIX Reseller Hosting – Linux CPanel
USA Reseller Hosting – Linux CPanel
Budget options (such as the budget Linux hosting service) are available for as little as $1.88/mo. However, this hosting service really stands out for its premium services.
Advanced plans come complete with SSD storage, 3-layer backups, and unlimited add-on domains, subdomains and email accounts.
You'll also get a free domain with all annual subscriptions for most services.
Is It Right for My Site?
Hostever may be one of the best web hosting companies for you if you have specific and advanced needs.
The team offers web programming solutions in addition to SEO, eCommerce, and mail management.
You'll find many more services and plans here than you will on the other web hosting companies on this list. Subscribers can choose servers hosted in Bangladesh, or in either the USA or Singapore.
From my personal experience, Hostever's customer service has been exceptional, resolving a critical website downtime issue I faced within minutes, and their reliable hosting has ensured the smooth operation of my e-commerce site. I also liked their friendly control panel.
Snapshot
Hosting Type Offered: Shared, Linux, Advance, BDIX
Uptime: 99.9% Server Uptime Guarantee
Price Range: $1.88-37.50/mo with annual savings
Payment Methods: Credit/Debit/Prepaid Cards, Paypal, bKash, Roket, iPay, Skrill, Payza , Pay With Cash/Bank and BD Mobile Banking
---
8. HostingBangladesh
HostingBangladesh is a large domain name registration and hosting company in Bangladesh, founded in 2011.
Despite being relative newcomers compared to others on our list, they have a large user base of over 30,000 clients.
Web Hosting Features & Services
HostingBangladesh currently offers the following hosting services:
SSD Web Hosting
Corporate Hosting
WordPress
Windows Hosting
While they offer a good variety of services, they are known and respected most for their corporate web solution service.
These services include some of the best features. The starter tier offers 10GB of NVMe SSD space, unlimited bandwidth, and SiteLock™ security features.
Is It Right for My Site?
HostingBangladesh could be a great hosting company for any website owners who are focused on budget options at this stage in their growth.
However, even outside the budget options, HostingBangladesh offers some fully-featured corporate hosting.
If you want an affordable host that also has a long history with serving corporate clients in particular, this may be the best host on the list for your site.
This service also enjoys the benefits of nearby data centers to deliver faster speeds in Bangladesh.
As a satisfied client, I can attest to their consistent service quality and responsiveness; their technical support team has been exceptionally prompt and effective in resolving any issues I've encountered.
Snapshot
Hosting Type Offered: WordPress, Corporate, SSD
Uptime: 99.99% uptime guarantee
Price Range: Tk 777-5950/year
Payment Methods: Bank transfer, bKash, Rocket, 2checkout
---
Frequently Asked Questions (FAQS)
Why Does Picking A Local Bangladeshi Host Matter?
Picking a local Bangladeshi host matters because it will have a direct impact on the speed and response times of your site. This comes down to simple geography. The longer the connection has to travel to reach your web host, the more time it will take for the site to load.
This is a simplification, of course. Factors like the quality of the connection and the optimization of your site can increase load times even if your web host is nearby.
Do I Have To Buy A Domain And Hosting At The Same Time?
You do not have to buy a new domain just to take advantage of a better hosting deal elsewhere. Many hosting companies in Bangladesh offer domain registration services alongside their hosting, but any valid domain you own can be transferred.
How Are Corporate Web Host Services Different?
Corporate web host services differ from standard web hosting plans in several ways. Corporate hosting refers to hosting solutions that have been optimized for the needs of large businesses. Hosting companies in Bangladesh may not always include extra features for these services compared to standard web hosting.
However, hosting companies will often pack these services with the most storage space and bandwidth they offer. In many cases, the space/bandwidth may be unlimited.
Some hosts may also add a business web solution to sweeten the pot, such as enhanced security, dedicated servers, or search engine promotion.
Start Your Website With the Best Web Hosting Company In Bangladesh
Now, you've been introduced to seven of the best web hosting companies in Bangladesh.
You should use what you've learned about their technical specifications, prices, and specialties to choose the best hosting provider for your future growth.
Are you looking for a global hosting company that is best for new affiliate sites? Our top pick is WPX .
Our #1 Recommendation: WPX Hosting
15 GB of Storage
200 GB of Bandwidth
Custom CDN (34 global locations)
Staging area creation.
Unlimited site migrations to WPX.
Malware scanning
Free SSL certificates
24/7/365 customer support
Use coupon MATT90 to get 90% off your first month