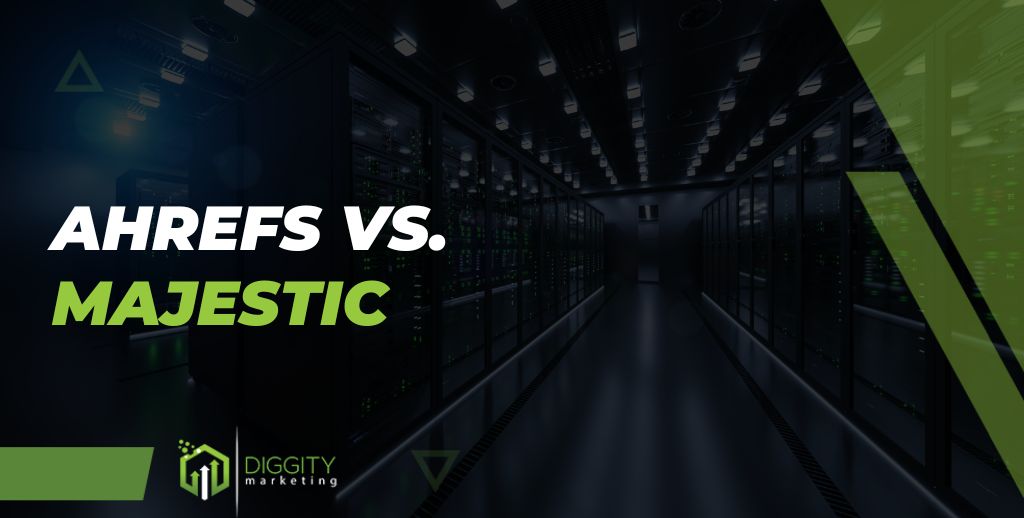 If you want your website to have better online visibility on search engines like Google, you must implement effective SEO techniques. 
Doing this will allow these search engines to crawl and index your website accurately, ranking it well on their results pages.
Ahrefs and Majestic are world-class platforms that can offer these skills and help you achieve your SEO goals.
As an SEO expert who has used these tools for years for different clients, I will reveal how they compare, considering their features and prices.
What Is Ahrefs?
Ahrefs is an all-in-one SEO tool that provides you with every product you need to rank higher and increase traffic on SERPs.
It started as a tool for analyzing backlinks in 2011, and it has evolved over the years to have over 11 billion keywords and 400 billion indexed pages, enabling it to provide data accuracy to its users today.
Some of its features include Ahrefs site explorer, site audit, keyword explorer, rank tracker, and so on.
The essence of these features is to ensure that your website has a consistently high level of performance equal to or higher than that of your competitors.
What Is Majestic?
Majestic is an SEO service that offers two most important SEO features: link building and keyword generation.
This site began in 2004, and so far, it has established itself as an authority in link building.
It helps you to assess the quality of your links and those of your competitors, the quantity, and the type desired so that you can take the best action that will allow you to dominate the SEO space.
Backlinks Comparison
Ahrefs
Ahrefs has a backlink checker that you can use to check any website, URL, or subsection to discover certain metrics such as the number of backlinks, the number of referring domains, broken links, and the domain rating.
You can also use it to monitor the performance of your competitors' backlink profiles, see estimated organic traffic to each page, and find link-worthy pages.
The backlink-checking abilities are so superb that all you need to do is enter the domain or URL on the Ahrefs homepage and specify whether it has subdomains.
Majestic
Majestic SEO considers is one of the best tools for doing backlink analysis, superior to others such as SEO SpyGlass. With it, you can analyze the backlink numbers of up to 400 URLs simply by using the paste URL feature and up to 1 million URLs from a file upload.
With each analysis, the tools assign different metric scores to help you know the quality of each backlink.
These metric scores include the topical trust flow, which assigns a number to show how good the quality of a link is, and the citation flow, which assigns a number to show the number of links that point to a website.
Winner: The winner here is Majestics simply because its backlinks feature goes in-depth, considering that this is the most prominent feature it offers. It also assigns scores to help you determine the quality of the links on your website.
Keyword Generation Comparison
Ahrefs
In our Ahrefs review we mentioned keyword explorer that does keyword research, generates different keyword ideas, analyses their ranking difficulty, related keywords, and calculates their traffic potential.
This tool also estimates keywords for up to ten search engines like Google, Bing, and Baidu. You can find the keyword difficulty score, determine search volumes, and learn why top-ranking pages rank the way they do.
Majestic
To ascertain the keywords the website uses, Majestic has a keyword generator that digs deeply into site links. This tool is very beneficial for generating content ideas and for advertising purposes.
Another interesting factor to consider here is that the keyword generator does not source its keywords from a huge database of a third party as most do; rather, it uses AI-based NLP algorithms to derive these keywords.
All you need to do is choose a seed or keyword and enter it into its keyword box, and it will generate a list of keywords and phrases with metrics, such as keyword difficulty, search volume, and frequency.
Winner: Ahrefs takes the edge here simply because it has a keywords explorer that estimates keywords for multiple search engines. This is something Majestic does not do since it focuses only on Google tools, despite its rigorous keyword generation process.
Features Comparison
Ahrefs
Ahrefs offers other features apart from backlink data and keyword generation, and they include the following:
Site Explorer: Helps you gain insights on any website's organic search traffic and backlink profile.
Site Audit: Scans your website to detect any technical or on-page SEO issues preventing it from ranking on SERPs.
Content Explorer: Helps you find content ideas within your niche and back-linking potential across 11 billion web pages.
SEO Dashboard: The SEO dashboard provides a solid view of all your projects and helps you track their SEO performance and progress.
Majestic
Site Explorer is among the other tools you would get that breaks down the incoming links and metrics for almost every significant URL on the internet. It consists of some of the following tabs:
Ref Domains: Presents you with a list of all the domains that the crawlers have found pointing to your site.

Map: A world map of the websites that point to this domain or URL.

Backlinks: A list of all the backlinks that will help you in link building and content planning.

New: The new backlinks that have been recently found.

Lost: The links that have recently stopped pointing to your site.

Context: This is the list of backlinks enhanced with context, showing the distribution and density of links within the referring page. You'll also be able to see what links are near yours and where those other links point.

Neighborhood Checker:

The Majestic Neighbourhood Checker presents a list of "neighbors," which is another name for the sites hosted on the same IP and subnet.
Winner: Ahrefs is the winner here because it offers other features outside of backlinks and link generation, which are still very important for SEO, unlike Majestic, which offers other features related to backlinks.
Price Comparison
Ahrefs
Ahrefs offers four price plans with additional taxes, which you may incur depending on your country. However, you get two months free if you decide to pay annually.
These four plans include:
The Lite plan – begins at $99 per month; 

The Standard plan – begins at $199 per month; 

The Advanced plan – begins at $399 per month; 

The Enterprise plan – begins at $999 per month.
Majestic
Majestic comes with three price plans, and you can subscribe to them by paying in United States dollars, British pounds, or euros.
These plans start with the Lite plan at $49.99 per month, the Pro plan at $99.99 per month, and the API plan at $399.99 per month.
These prices exclude VAT, and the Lite and Pro plans have a 7-day money-back guarantee for new customers.
Winner: Majestic is the winner here because it is more affordable than Ahrefs. However, Ahrefs offers other features besides backlinks, which is why it has a higher price. In contrast, Majestic is solely a link-building and generation tool, which is why it is more affordable.
It's important to use keywords appropriately and follow a strategic approach. You should never stuff a page with keywords and over-optimize. SEO and content work in balance.
– Karan Sharma, Digital Commerce Expert and Co-Founder at Kinex Media Inc
Choose The Best SEO Tool Today
Over time, Ahrefs and Majestic have established themselves as two of the best SEO tools available to organizations and professionals.
However, if you are looking for a tool that is made for SEO professionals and offers all the features an SEO expert may need, then Semrush is the right choice for you.
Semrush is the best SEO tool because of the services it offers and the manner in which it contributes towards optimizing websites and achieving other SEO objectives.
Our #1 Recommendation: Semrush