Ahrefs and Moz are world-class SEO tools for keyword research, monitoring backlinks, optimizing web pages, and much more.
As an SEO expert, I compared both tools to see what they offered and to determine which was better. In this review, I will reveal all the details of this software and help you make the right decision for your business.
Quick Summary
Ahrefs and Moz are two remarkable tools used by many SEO professionals in the SEO industry today.

Some of the SEO tools available on Ahrefs and Moz can be used for free, although with certain limits.

Both Moz and Ahrefs have a starting price of $99 per month, although Ahrefs seems to charge slightly more for its services.
---
What Is Ahrefs?
Ahrefs is a top-tier on-page SEO tool used to optimize your webpage or blog to rank well on search engine pages.
This platform has remarkable features such as keyword research, rank tracking, backlink analysis, and much more that can give your webpage or blog the needed traffic to compete favorably with other pages.
---
What Is Moz?
Moz is a remarkable SEO tool for backlink analysis, keyword research, site audits, rank tracking, and more.
This platform also offers other world-class features, such as a link explorer for link building, a keyword explorer for finding organic keywords, and a free chrome extension to check the domain authority of any website.
---
Ahrefs vs Moz: Comparison
1. Domain Comparison Feature
Ahrefs
Ahrefs specifically allows you to compare domains side by side by analyzing their backlink profiles, untapped keywords, and pages worth building.
Ahrefs also provides you with other tools, such as the organic competitors report to help you know who your competitors are and a content gap tool that will identify specific keywords that your competitors are ranking for, which you lack on your website.
Moz
For Moz, you will have to enter the domain of the website you wish to check using its free domain checker to see the domain and page authority as well as the ranking keywords of your competitors.
Also, Moz Pro gives you a more in-depth domain analysis with more useful data.
---
2. Keyword Research Tools
Ahrefs
Ahrefs keyword research tool provides thousands of keyword suggestions and search volume across 10 search engines. It is supported across 171 countries and boasts accurate search volumes.
Another interesting fact about Ahref's tool is that it tells you the difficulty level of a keyword you want to rank for and how many backlinks your website will need to rank on the first search engine page.
Moz
Moz's keyword tool, on the other hand, provides you with up to 1.25 keyword suggestions and up to 180 million ranking keywords across 170 Google search engines.
---
3. Link Explorer
The importance of link explorer is that it provides your website with link-building opportunities by helping you find link-worthy pages by researching your competitor's most linked-to pages. This is something the link explorer tools of both Ahrefs and Moz do quite well.
Ahrefs
For Ahrefs, the link explorer tool allows you to check for backlinks for either exact URL, only specified URL, and domains that include subdomains.
Ahrefs also considers itself the most powerful backlink checker, with 27 trillion internal backlinks, 3.6 trillion external backlinks, and 216 million domains.
It also has separate tools that check for broken links and website authority.
Moz
Moz has a single link explorer tool that allows you to check links to any site, competitor backlinks, and broken links to your site.
Also, Moz seems to be more robust, offering you access to 40.7 trillion links and 718 million root domains.
---
4. Rank Tracker
Ahrefs 
Ahrefs has an easy rank-tracking tool that lets you monitor your rankings over time and chart your performance against competitors. You also get to have scheduled reports sent straight to your mail.
To use the Ahrefs rank tracker, sign up on Ahrefs and select the location you want to check to see how well your website is doing.
Also, you will need to input a list of keywords and your competitors' URLs, and Ahrefs will take it up from there.
Moz
The Moz rank tracker is STAT search analytics, which offers similar features to the Ahrefs rank tracking tool. 
It allows you to undergo top-tier rank tracking and SERP analytics for more information to work with regarding search engine optimization. You also enjoy daily tracking, uncovering mobile and local SEO, and more.
The Moz rank tracker tool also allows you to track infinite sites so that you keep tabs on the latest updates regarding your competition.
---
5. Site Audit
Ahrefs
For Ahrefs, you will need to input your domain name and prove that you own the website to use the site audit tool for free.
Once you can do that, you will get an exhaustive website analysis, and your website will be checked for certain issues such as performance, HTML tags, incoming and outgoing links, social tags, content quality, and so on.
Moz
On the other hand, Moz provides you with a downloadable site audit checklist that allows you to audit a single URL or more once you use automation to scale it out.
It also recommends running a website crawl across your entire website using this checklist if you want to audit multiple pages simultaneously.
Once you do that, you can see certain issues affecting your website and get them corrected.
---
6. Ease Of Use
Knowing how to handle SEO tools can sometimes take time due to the technicalities involved. However, Ahrefs and Moz are easy to handle, with a great interface providing the details you need.
They also have how-to guides, a library of articles, and other SEO resources for easy access. [2] When it comes down to it, comparing these tools based on ease of use entirely boils down to the user. 
Ahrefs tends to provide most of its data in graphs and charts, while Moz prefers to use tables in most cases. For some, the graphics and charts might be a better option, while for others, the tables might be easier to grasp.
---
7. Pricing
Ahrefs
Ahrefs has four monthly pricing plans: the lite plan at $99, the standard plan at $199, the advanced plan at $399, and the enterprise plan at $999. However, you can also get the yearly plan, after which you get two months free. 
Moz 
Moz consists of five pricing plans as well, starting with the standard plan at $99 per month, the medium plan at $179 per month, the large plan at $299 per month, the premium plan at $599 per month, and the Moz enterprise plan which will require you to contact the sales team at Moz to negotiate a price.
---
8. Customer Support
Ahrefs seems to have better customer support options, considering that you can get in touch with them through live chat or email, while with Moz, you can get in touch with them only through email.
Also, both tools come with help sections that you can use to get answers to certain questions regarding SEO analysis.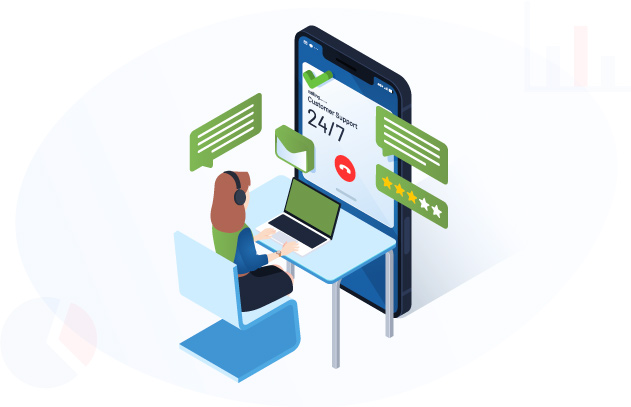 Remember that the help guides for both Ahrefs and Moz are only available in English, so ensure you understand the language or contact them to find a better alternative.
---
Ahrefs vs Moz: Our Verdict
Ahrefs and Moz are content marketing tools that are the best at what they do in their own right, considering that their services are similar. 
However, I noticed that Ahrefs had the edge over Moz based on some of the criteria used. For example, keyword tools, rank tracker, and site audit were some areas I felt Ahrefs, as one of the best SEO tools, had more to offer.
Moz takes the cake in pricing, domain comparison, and link explorer. Whichever SEO tool you choose is fine since it all boils down to what you need from the software.
A basic SEO audit is something that a business owner can do on their own (maybe with a little help from some online SEO tools). However, if you're not an SEO expert, it may provide very little value.
– Max Cyrek, SEO Expert and CEO of Cyrek Digital
---
Frequently Asked Questions (FAQs)
Is Moz A Good SEO Tool?
Moz is a good SEO tool and ranks well among the best in the SEO industry. It allows you to undertake keyword research, site audit, and much more.
Can I Use Ahrefs For Free?
You can use some of Ahref's services for free. However, if you want to undergo advanced SEO analysis using this tool, you will need to sign up for a monthly or yearly price plan.
How Many Keywords Can You Track With Ahrefs?
You can track up to 10,000 keywords in different locations using Ahrefs keyword explorer. These keywords allow you to take note of certain changes in your web rankings by sending the information to you through your mail.
---
Which Tool Do We Recommend?
Ahrefs and Moz are two outstanding SEO software comparable to Semrush and Google Search Console that can give you all you need regarding search engine optimization (SEO).
Some of the services they offer include keyword research, backlink analysis, competitor research, and rank tracking.
Their prices are also quite reasonable considering the tons of features they come with, and for Ahrefs, you even get two months free once you pay annually.
Whichever one you choose for your website is fine, as they can help optimize your website and make it compete favorably with other competitors on various search engine pages.