Do you aspire to transform your passion for blogging into a lucrative career? Achieving financial freedom through blogging is more than just a dream; many successful bloggers are generating impressive 6 and 7-figure incomes from sharing their thoughts and expertise.
To join their ranks, it's essential to leverage the powerful features provided by the industry's leading paid and free blogging platforms.
As an experienced marketer and blogger myself, I know where to look for a platform that can be turned into a profitable business. In this article, you'll get a breakdown of what I find to be the best blogging platforms and what each one can offer.
Let's dive in and uncover the potential of your blogging journey.
What Are the Best Blogging Platforms to Make Money?
The best blogging platform to make money will be the one that best matches your budget, technical ability, experience with marketing, and goals.
To help you find one that meets your criteria, the best blogging platforms listed below include social media sites, hosting services, and more.
1. Squarespace (

Editor's Choice

)
Squarespace is a service that removes most of the effort from creating and hosting websites. You can create attractive sites and storefronts with simple drag-and-drop tools.
Then, you can launch and maintain the site from the same dashboard. It even handles a variety of SEO tasks for you.
This is not a self-hosted blogging platform. Your site will be hosted through Squarespace.
You can't move your site to a different host and keep any of the designs you created in the Squarespace website builder. That means if you ever decide to leave Squarespace, you'll have to rebuild everything.
Many blogs are built on Squarespace. If you are new to building websites, this platform can require a lot fewer tutorials to get started than WordPress. On the other hand, you'll have to pay a monthly subscription fee (starting at $14 a month) to maintain your site.
How Do I Make Money With Squarespace
Your Squarespace blog can be monetized in all the same ways as a blog built on WordPress. You can set up ads (It's compatible with most ad networks and 3rd-party ad servers), manage a shop, or sign up for affiliate marketing programs.
Overall, Squarespace offers you a faster path to a more professional-looking blog—especially if you have no web development experience. Whether that's worth the cost of choosing it over WordPress will depend on your needs.
Snapshot
Type of Platform: Website design/hosting
Cost: $14-49/mo
Examples of successful users:

---
2. WordPress.org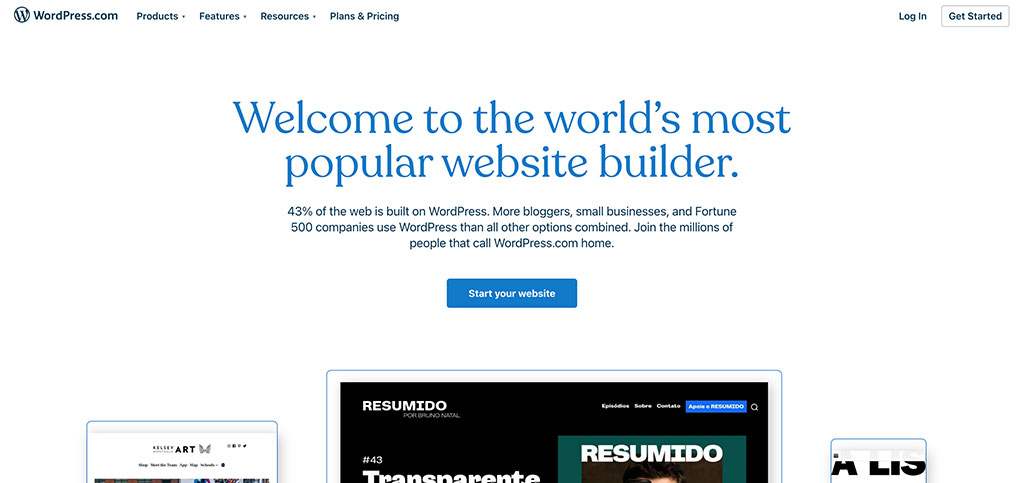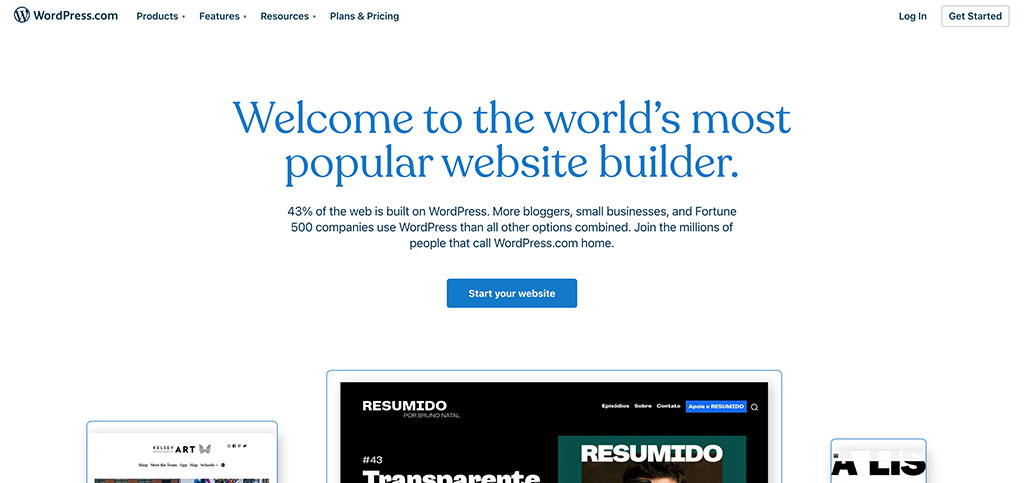 WordPress.org is one of the most popular and in my opinion, the top platform for blogging online. It's an open-source Content Management System (CMS). That means it helps you design, publish, and organize content online.
You start by installing WordPress for free onto your domain. Once installed, WordPress will walk you through the steps of setting up your log. You can install it, select from design templates that determine the look of your site, and start blogging on the same day.
WordPress.org is completely free. A large community development team keeps bugs under control and new features and free themes rolling out year after year.
While the base platform and many templates are free to you, there is also a mass-market of premium WordPress site templates, tools, and plugins. This market makes it easier for you to go professional at a later date, even if you start with free options.
If you don't have your hosting set up, you can skip that step by going to WordPress.com. If you want a custom domain, then WordPress won't be the best platform for you. But WordPress is definitely the best free blogging platform.
WordPress.org Vs. WordPress.com: What's The Difference?
WordPress.org is the name for the open-source CMS program and the volunteer community that supports it.
WordPress.com is a hosted blogging service run by the company Automattic. Automattic's service combines hosting with the features already offered by the CMS.
How Do I Make Money With WordPress
WordPress does not generate money on its own. What it does is make it easy for you to build a blog that can be monetized in nearly any way. For example, you can monetize them with ads, affiliate marketing, merch stores, and more.
Some blogging platforms we'll cover on this list require you to host their ads, but you'll have full control of any self-hosted WordPress blog. That means you get all the money you earn from the WordPress blog and never have to worry about giving up a cut.
WordPress could be considered the best self-hosted platform based on how much you can do, how easy it is to install a WordPress blog, and how much potential you have to scale.
The downside is that learning all of the platform's features can take some time if you are brand new to blogging.
Snapshot
Type of Platform: Content management system and website builder
Cost: Free CMS with optional paid hosting
Examples of successful users:
---
3. Ghost
Ghost is a professional content management service. It simplifies the process of getting your blog online and running with a drag-and-drop website builder, word processor, publisher, and paid subscriber management tool.
Unlike WordPress, this platform tries to put all the tools you need in one dashboard so you can automate or background the more annoying tasks.
You can create a self-hosted blog with Ghost, but the subscription cost includes hosting that handles server backups, SSL certificates, and security for you.
Beginners should take advantage of the hosting so that they will be less vulnerable to hacks while learning about blogging and creating their own site.
This platform has integrated support for some of the most important tools you use. It currently supports Google Analytics, Google Adsense, Paypal, MailChimp, Shopify, and Stripe.
How Do I Make Money With Ghost
Ghost is designed to help you take blogging operations to the next level. If you have a growing audience, this platform gives you the analytical tools you need to professionalize what you do.
This platform can benefit small business owners who don't have the background or staff to create an online store or blog by themselves.
It may not be the best choice for brand new bloggers who are still learning the ropes. After all, this is not a free blogging platform. At $199/mo, its highest-level subscription is the most expensive one on this list. Besides that there are other Ghost hosting providers with better value.
You won't get the full value of the subscription if you still need to learn how to use these tools. On the other hand, you may prefer the business focus that Ghost offers over WordPress. A 14-day free trial is available if you want to experience the features at no cost.
Snapshot
Type of Platform: CMS
Cost: $9-199/mo (try the free version for 14 days)
Examples of successful users:

---
4. NewsBreak
NewsBreak is a news app that distributes content from news sites, as well as from its own network of independent content creators who get paid to blog online.
Independent creators can join the contributor network to begin earning money based on engagement. This is a popular blogging platform if you want to set up a news portal of any sort.
This is a free blogging platform. Accepted contributors can post their blog posts directly at no cost, or link from their work on local news sites.
How Do I Make Money With NewsBreak
You can earn money with NewsBreak by signing up as a contributor and completing the application process. As long as you meet the criteria, NewsBreak will pay you directly.
The guaranteed monthly payment for all eligible contributors is $1,000 a month. You can earn more.
Your stories can be promoted to the site's users, with an emphasis on local readers. The platform allows contributors to cover most major blogging topics, including music scenes, food, and politics.
Snapshot
Type of Platform: News distributor
Cost: All users get a free account
Examples of successful users:

---
5. Substack
Substack is the top blogging platform that helps bloggers create content and manage paid subscribers for newsletters, blogs, reviews, and other forms. Chiefly, it includes a word processor, payment processing, and optional publishing space for your blog.
Substack's word processor lets you edit content, format it to match the needs of a blog or newsletter, then distribute it to your email/subscriber list in a few clicks.
This blog platform takes payments from your subscribers through the payment processor Stripe[1] and sends you 90% of the amount (minus credit card feeds). Once you set up a Stripe account, you can have the funds deposited to your preferred bank account.
This blog platform also offers free blog hosting if you want your content posted on-site. Readers will be able to access it by using the search bar on Substack's home page.
You can also get a featured article on the home page of Substack and grow your readers by taking advantage of Substack's home page traffic.
There are multiple millionaires on this blog platform.
The top 10 authors earned more than $20 million[2] between them in 2021 alone.
How Do I Make Money With Substack
If you choose to use the paid subscriber features, you'll start making money as soon as you get your first signup. Substack stays out of your way and lets you set whatever price or conditions you want.
Top authors have thousands of subscribers. If that doesn't sound like a lot, remember that each subscriber is paying anywhere from $5 to $15 a month. It only takes 2000 subscribers at $5 to start earning $10,000 a month.
Snapshot
Type of Platform: Paid subscription service
Cost: Free
Examples of successful users:

---
6. Wix
Wix is a cloud-based hosting and web design service. It is another alternative to WordPress and Squarespace if you're trying to launch a blog from a custom domain.
To help you do this, Wix comes complete with a drag-and-drop website editor. It also has new-user-friendly search engine optimization tools that generate an SEO plan when you input your domain, location, and keywords.
You cannot build a self-hosted blog using Wix. Your site will need to be hosted on their servers to display your themes and content.
Many bloggers choose to build and host their sites on Wix. This platform has a reputation for producing excellent templates that can help a blog to stand out from the start.
You can improve your site with third-party software and tools from the Wix market[3].
How Do I Make Money With Wix
You can monetize your Wix blog in all of the usual ways, such as advertising and affiliate marketing. It is compatible with all major ad networks so you can monetize your ads how you like.
Several higher-level subscriptions come with $300 in ad vouchers for Google, Bing, and Local Listings. It's considered a good platform to run an online business and is preferred by some small business owners who want an amazing blog without the effort.
Wix is a good blogging platform for you if you need an edge in design. Some topics may require a better-looking site for credibility. For example, it's hard to blog successfully about web design, graphics, or art if your own blog site looks unappealing.
Snapshot
Type of  Platform: Website design/hosting
Cost: $16-45/mo
Examples of successful users:

---
7. Medium
Medium is both a blogging site and social media platform. You can design your blog with a range of templates, but you won't need to purchase hosting or install anything to a domain. Your blog will be hosted on the Medium network with its own address.
From Medium's platform, you can promote your work to the site's massive audience. The site reaches millions of people a month[4]. You can find success blogging here on topics as diverse as health, politics, and philosophy.
How Do I Make Money With Medium
You can earn money from Medium by joining the Medium Partner Program and getting paid for views. Subscribers pay a $5/mo fee to access all the writing on the site. When your content is read, you get a cut.
This may be the top blogging platform for you if you're most concerned about reaching an audience quickly.
It can also be helpful to beginners, who will not need to build a site to start blogging now. As an added benefit, few other blogging platforms even approach the traffic Medium attracts.
Whether that popularity makes Medium the top blogging platform to make money is another question. Medium bloggers don't make as much as many bloggers we'll cover on this list. They also don't own their domain, and can't sell it for cash later.
Once you've developed an audience, you may want to consider blog sites on this list that pay more competitive rates.
You won't need to pay anything to join the site as a writer, though subscribing to access other writers will give you a better idea of what content succeeds and fails. Reviewers have reported earning $1,000/mo after a year or less[5] of dedicated blogging.
Snapshot
Type of Platform: Social Publishing
Cost: Free platform to join
Examples of successful users:

---
8. HubPages
Hubpages is a publishing platform that shares revenue with you based on the views your content attracts.
Rather than subscriber fees, you're collecting a portion of the ad revenue generated by your content.
This may not appeal to a veteran online entrepreneur, because ad fees don't amount to much unless you're earning thousands of views a month. However, it does mean that you can increase your income by promoting your content yourself.
The Hubtool you'll have access to after signing in works as both a word processor and a publisher. It will help you easily integrate elements like images, videos, and tables into your posts.
You won't have your own domain, but you will be able to access and network with all the writers who are currently working on this blogging site.
How Do I Make Money With Hubpages
You can earn money with Hubpages by attracting enough views. Successful writers on the platform have earned as much as $3800/mo[6]. Of course, these are the top earners. Reviewers seem to agree that climbing to the upper levels here can take years.
Snapshot
Type of Platform: Publishing
Cost: Free to join
Examples of successful users:

---
9. Vocal Media
Vocal Media is a publishing platform that pays its writers based on the number of views they generate.
It is somewhat different from Medium and Hubpages in that it pays you based on a CPM (cost-per-impression) model. You'll be paid a flat amount (more on that in the next section) for every 1000 readers that view your content.
This platform features communities built around topics. Popular topics are given their own pages where writers and commenters can run into each other, network, and work together on new content pieces.
You can join community verticals as specific as futurism, fiction novels, or lifehacks. Your content has a chance of being promoted to the main page or community page, where it may attract many more readers.
How Do I Make Money With Vocal Media
You can earn money on Vocal Media simply by signing up and starting to write content. Regular Vocal members earn $3.80 per 1000 reads. Members with a Vocal+ professional subscription earn $6/1000 reads.
The Vocal+ subscription is optional, so you won't need to pay to join. However, the subscription gives you access to additional tools including ones you can use to collect pledges directly from readers.
Snapshot
Type of Platform: Publishing platform
Cost: $9.99/mo
Examples of successful users:

---
10. Wattpad
Wattpad is a fiction story-telling platform that connects writers and readers. As a writer on the site, you can produce fiction in every genre (romance and fantasy are particularly popular).
You have the option of releasing your work in book form or in chapters that are released over time. Thanks to this option, you can profit off of works-in-progress before you even know if you'll complete them.
How Do I Make Money With WattPad
You earn money with WattPad by inserting ads between chapters of your Wattpad stories. This is a fully optional feature, so you can control when the ads appear. You'll be paid for each view an ad receives.
There is no minimum payout. Even if you delivered a single reader to a single ad, you still get paid for it. When your stories can attract thousands of views, you have the potential to earn a lot.
Power users of the site have earned as much as $2000/mo[7]. Some stories on the site have reached more than 10 million views.
As far as fiction goes, Wattpad doesn't have any serious competitors. You can choose the free version or opt for some special features with the subscriptions.
Snapshot
Type of Platform: Fiction publishing
Cost: $4.99-7.49/mo (Optional features)
Examples of successful users:

---
11. Steemit
Steemit is a blockchain and social media platform that rewards content creators with proprietary crypto tokens. The tokens (known as Steem) are handed out to users based on the engagement that their posts or comments attract.
Once earned, the token can be used like any other cryptocurrency. Coinbase and several other major crypto markets support Steem trading. The token alone already has a market cap of more than $165 million.
How Do I Make Money With Steemit?
You earn money by earning Steem tokens and then trading them for cash. The value of a Steem token fluctuates with the market, but you can find the current value here.
Naturally, you won't own a custom domain here. Your content has to be posted to the site to count for income. However, you will get a profile page you can use to showcase your work and direct readers from other sites to.
Posts generate the most money (with top posts earning anywhere from $300-$1000 each). However, blogs aren't your only option if you want to start collecting tokens.
Snapshot
Type of Platform: Social blockchain
Cost: Free
Examples of successful users:

---
12. Weebly
Weebly is a blog creation, hosting, and publishing platform similar to Squarespace and Wix. Like those platforms, this one offers a simplified, coding-free website builder.
Beyond that, Weebly keeps roadblocks out of your way with its 24/7 support team. They offer phone call support in addition to email and chat.
Like other blog creation platforms on this list, Weebly has a large library of website design templates you can use to create an attractive blog rapidly. Just select any of the templates, and part of your website will be built for you—no coding needed.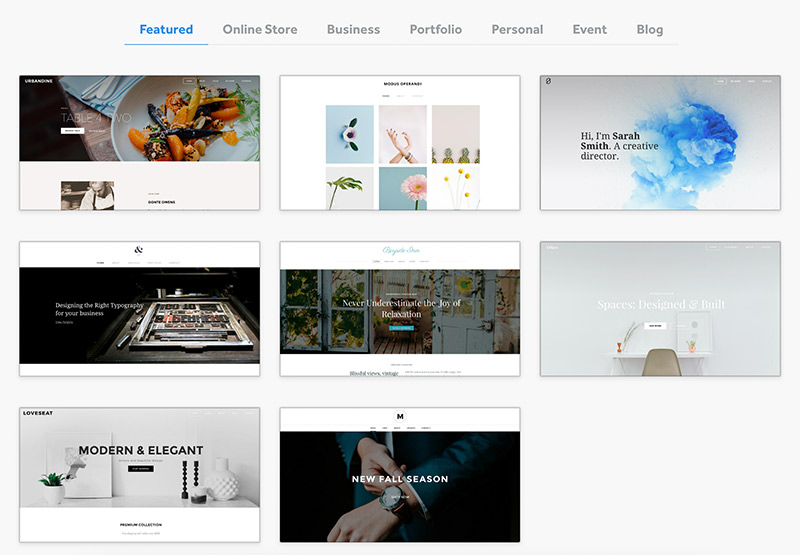 The templates come in many themes designed to please visitors or set a mood. The themes are curated for the needs of bloggers and ecommerce stores in particular.
How Do I Make Money With Weebly
You can earn money with a Weebly site, but Weebly never pays you directly.
The streamlined web design features may help you create a money-worthy blog in less time without any design expertise. As with most paid competitors to WordPress, what you're paying for is the right to skip the learning process and have most of it automated for you.
Several subscriber tiers provide you with free domain name registration. Weebly has a free tier that lets you try out some features and explore the themes available. The paid tiers grant you additional storage, stats, and site protection.
Snapshot
Type of Platform: Blog creation and hosting
Cost: $6-26/mo
Examples of successful users:

---
How to Choose the Best Blogging Platform for SEO
Finding the best blogging platform for SEO can be a complex task. Selecting a platform that allows you to customize titles and tags is essential. This is because SEO impacts the ability of search engines to find a website.
It should also create optimized content for search engine results. So, here are the four most important factors to consider:
1. SEO Features and Tools
Many modern blogging platforms come with built-in SEO features, such as:
Automated meta tags

Custom titles and descriptions

Keyword optimization
Some platforms have extra SEO tools, like sitemaps. These tools can help to ensure that your content has proper indexing on search engines.
Research the SEO features and tools each blogging platform offers to select the best.
2. Extensions and Integrations
Choose a  blogging platform that offers various extensions and integrations. This will help you optimize your blog for SEO. For example, some blogging platforms offer integrations with popular SEO tools like:
Google Analytics

Yoast SEO

Screaming Frog
These integrations can help you track your blog's performance and identify areas for improvement. Thus, check the available extensions and integrations to ensure they meet your requirements.
3. Themes and Templates
Many platforms offer various options, from simple and modern designs to more complex and customizable themes. A good medium should provide a wide range of options to choose from. The options allow you to customize the look and feel of your blog.
Choosing a theme optimized for SEO is important. It will ensure the optimization of your content for search engine rankings. Make sure to select a platform that offers easy customization options. This will ensure that you can quickly and easily make changes to your blog as needed.
4. Content Editor
Many platforms offer various content editors. The editors range from basic text editors to more complex HTML editors. A good content editor for an SEO blogging platform should:
Have a user-friendly interface, allowing users to add text, images, and videos easily

Be optimized for SEO, enabling content creators to add keywords, meta descriptions, and titles to their posts

Support HTML and CSS for customizing the look and feel of a blog 

Allow for the optimization of content for search engine visibility

Enable users to create content quickly and efficiently
So when choosing a blogging platform, find one with an efficient content editor that meets your needs.
---
How We Reviewed Each Product
Our team conducted an extensive review of the various available options. We reviewed each product based on the following criteria:
1. Easy Learning Curve
The learning curve was an important factor in our evaluation. We wanted to ensure that the platforms had:
An intuitive user interface

A clear documentation

And helpful tutorials
The platforms we chose offered an easy learning curve. The easy learning curve would allow novice and experienced bloggers to get the most out of their blogging experience.
2. Niche-Friendly Customization
When it comes to monetizing your blog, having a platform that is customizable to your niche is key. That's why we looked for platforms that offered features like: 
Custom domain names

Custom design templates with different colors, fonts, and layouts for the blog

Ability to add plugins and widgets to enhance the user experience
We also evaluated the ease of use of the customization features and the associated cost. The best blogging platforms we chose had many customization options. The options would suit any niche and help you monetize your blog.
3. Audience-Building Tools
You can increase your chances of making money from your blog with the right audience-building tools. So, our aim was to identify the platforms that would offer you the most comprehensive suite of audience-building tools.
These tools include the following features:
SEO optimization

Social media integration

Analytics

Automated email marketing campaigns
4. Profit Potential
In this review, we considered each platform's potential for profit. We looked at various factors, like the: 
Number of monetization options

Reach of the platform

Ease of use
We also analyzed the potential for long-term growth and the ability to earn passive income. Finally, we considered the possibility of scalability and the ability to generate a steady income stream. 
These combined factors allowed us to determine the platforms with the greatest profit potential.
---
Why Blogging? How To Make Money Blogging in 2023
You should try blogging to make money because of the following advantages:
First, you can get started for free
Also, you can find audiences for almost any kind of topic that interests you
Finally, the potential for growth is huge, as you'll soon learn

Blogging offers you more opportunities than it did in previous years. The tools and features have evolved to drive new ways of earning money from blogging including…
New Promotion Tools
You can blog more intelligently than ever before with the latest analytic tools. Several platforms you'll learn about in the next section integrate these tools directly into your account.
Using analytics, you can track, analyze, and respond to engagement from your readers.
For bloggers at all levels, better analytics means less wasted effort is needed to build a large audience. By targeting the best readers with data, you can find your audience quickly, and meet the ones who are enthusiastic enough to pay more.
Direct Paid Subscribers
Paid subscribers are the reason some active bloggers have risen to millionaire status (as you'll soon learn). Many platforms now allow you to charge subscribers directly for bonus content, personal access, or other perks.
The advantage of paid subscribers is that you get to keep more of what you earn. The wealthiest bloggers on this list benefit from paid subscribers, as you'll soon learn.
Affiliate Marketing
Affiliate marketing is one of the easiest forms of marketing to fully integrate into a blog. This involves agreements where merchants pay you (the "affiliate") for driving traffic to them which results in sales.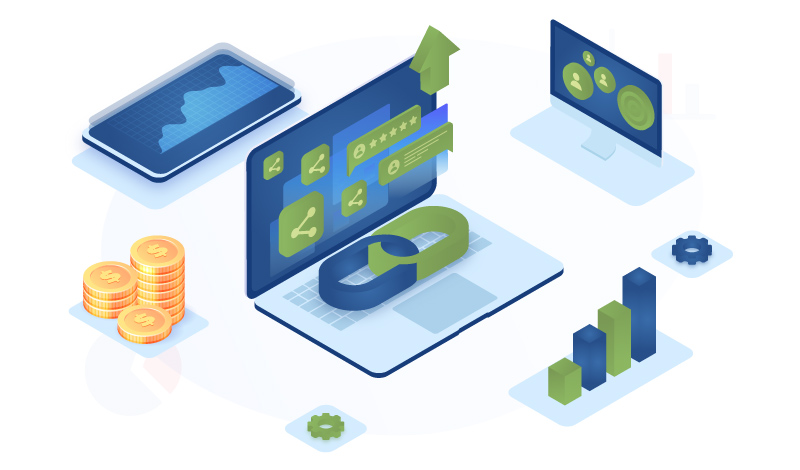 In most affiliate marketing agreements, you'll be given a link to include on your blog. When a reader clicks that link and buys a product, you'll get a commission payment. Learning affiliate marketing isn't hard, and it can be incredibly lucrative.
The advantage of affiliate marketing is that you can sell almost anything. You can focus on the topics that are most interesting to you while promoting the products and services that you already prefer.
---
FAQs
How Often Should I Post a Blog on My Site?
You should post a blog on your site two to four times per week. This frequency will ensure your readers remain engaged and your content remains fresh.
Regular posting increases your blog's visibility. This is because search engines will recognize your blog as an active site. Also, create content that will keep them coming back for more.
What Security Measures Can Be Taken for an Online Blog?
Some of the security measures to take for an online blog include:
Regularly update your blog's software, plugins, and themes

Use a strong password

Consider installing a security plugin to your blog

Backup your data

Consider Cloudflare DDoS protection

Avoid the admin' username
How Do I Post a Blog for Free?
You post a blog for free by first creating an account on a free blogging platform. You can use WordPress.com and Blogger.com. After creating an account, follow the instructions to start posting and managing your blog.
Once you're ready to share your work, click the "Publish" button, and you're good to go!
What's The Best Blogging Platform To Make Money?
The best blogging platform to make money will depend on your own circumstances sometimes, so it's hard to say exactly. Think about your biggest obstacle to determine the top blogging platform to make money.
For example, if cost is a big factor for you, then you may want to avoid the costs of name registration and hosting.
Sites that host blogs for you, such as Medium, will have an advantage there even if it means fewer design options than other platforms.
Should I Start With Free Blogging Platforms?
Yes, you should start with free blogging platforms. Starting with a free platform can give you some extra room to test out tools without bleeding funds. You do not need to pay anything to get started as a blogger.
If you just want to experiment with reaching people through blogging, you can do it without paying a cent.
However, many of these other platforms have paid tiers for a reason. If you take your blogging platform seriously, you may need analytics, design, or priority support at some point if your project is successful enough to scale.
What's The Best Platform for Money Blogging?
The best platform for money blogging is Substack in our opinion. Though money blogging (or blogging with the express purpose of generating income) is possible on most of the best blogging platforms covered here.
However, if you want to start blogging and generate income as soon as possible, you probably want the blogging sites that pay you directly.
Of the different blogging platforms on our list, Substack is probably the top blogging platform to make money. It offers you the highest potential earnings compared to each other blogging platforms, and the competition isn't close.
The average blogging platform on this list is proud when bloggers earnings are in the range of $3000-5,000/mo. On Substack, users making that much wouldn't make the top 10.
You should be warned, though, most of Substack's elite writers had successful journalism careers before joining. Many of the subscribers they've attracted followed them to the blogging platform.
---
Start Blogging on A Paid or Free Platform
While there is a variety of blogging platforms you can use to kickstart your career today, Squarespace stands out as the most convenient option.
Squarespace offers a variety of design and customization options and is very easy to use, making it suitable even for beginners. It is easily monetized and will provide you with a professional-looking blog at affordable prices.
If you are looking for a reliable hosting platform that will allow you to make money easily, I believe you should check out Squarespace and its offer.
Our #1 Recommendation: Squarespace
Drag-and-drop editor
Mobile-responsive templates
User-friendly
Responsive customer service