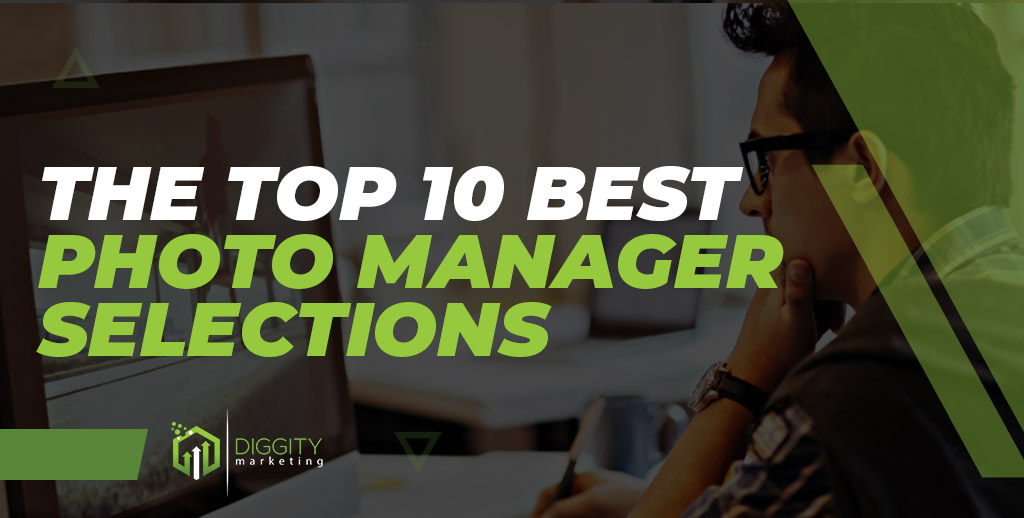 Most smartphone users have more than 1,000 photos stored away, which means most families have thousands of photos to sort through. Whether you're a photographer or an everyday person, you probably have numerous photos scattered across devices. Photo manager software helps you categorize and preserve your pictures.
I have researched the best photo manager selections based on price, features, learning curve, and effectiveness, and we have a neat, ranked list to help you find the best software for sorting your photos.
1. Movavi Photo Editor (

Editor's Choice

)
Movavi Photo Editor is a powerful resource for making advanced photo edits, but it's an editing tool more than photo management software. With help from Movavi, you can complete complex edits, such as colorizing a black-and-white photo, or altering the background of a photo, with just a few clicks. It makes tricky edits faster and is convenient for everyday use.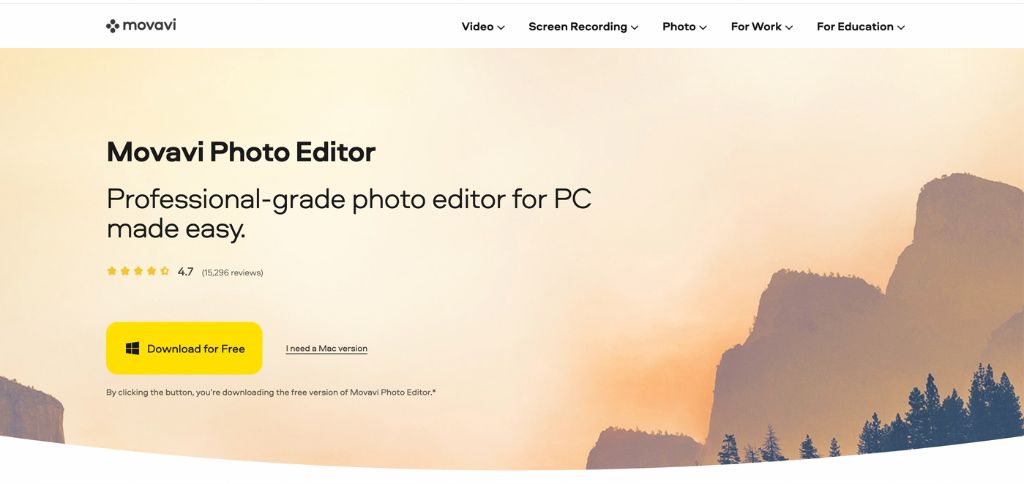 You can get the software for an affordable one-time payment, but you'll only have simple organization capabilities. Anyone with thousands of image files should use a different tool for long-term organization, which is why this software supports integration with Google Drive.
Pair Movavi with Google Photos, and you have a low-cost editing and storage solution you can depend on. While I would never use Movavi as my full-time editing tool or my photo manager, after testing the program, I can see how a regular user could get all they need from Movavi and Google Photos. It's affordable, easily handles complex edits, and pairs with Google Drive seamlessly.
Pros
Google Drive sharing support

Makes difficult edits fast and easy

Low-cost, one-time purchase price
Cons
PC only support
Custom rating criteria
Price: 4.8
Features: 4.3
Learning Curve: 4.9
Effectiveness: 4.2
---
2. Adobe Lightroom Classic
Adobe Lightroom Classic is the most popular and well-known photo organizer used today. This software is the one that most professional photographers rely on because they are so used to its robust editing tools and efficient performance.
Lightroom Classic allows you to maintain local photo libraries on any storage devices you like and keeps organization simple, with stacks of photos, albums, subfolders, and folders to hold everything. 
You can also tag individuals, and the program offers AI photo recognition tools for fast tagging. Adding as many tags as you like is possible, but only a few are necessary for a reliable organization.
For example, my personal library is about 100,000 photographs, but I only have about 20 keywords.
 – Ana Carvajal, professional photo organizer. Carvajal's quote demonstrates how effective a few well-made tags can be for organizing countless photos
It's important to note that you must obtain an Adobe Photography subscription to get access to Lightroom Classic today, and it costs $19.99 per month [1]. In my experience, the classic version of Lightroom combines the best editing and organization tools in a single platform. Advanced edits will require you to open up Photoshop, but Lightroom's PS integration is excellent, and I love the AI-supported organization tools that help me maintain order with thousands of photos in storage. 
Pros
Uses local storage space making it easy and cost-effective to expand

In-depth editing with unlimited pre-sets

Supports keyboard shortcuts

AI facial recognition with automatic tagging
Cons
Lightroom Classic is only usable on a desktop computer with no mobile support
Custom rating criteria
Price: 4.6
Features: 5.0
Learning Curve: 4.5
Effectiveness: 5.0
---
3. Adobe Lightroom CC
Adobe Lightroom CC is the modern and simplified version of the old Lightroom program. This is the program that Adobe is pushing today, and it is excellent for a hobbyist looking for portable photo organization and editing.
Lightroom CC can be purchased for as little as $9.99 per month, and with it, you get cloud-based storage capabilities and desktop and mobile editing, processing, and storage tools [3].
Lightroom CC has advanced AI tagging and intelligent search tools and offers more intuitive organization capabilities than Lightroom Classic. This modern alternative is a good option if you want a low-cost and lightweight alternative to the old. It also pairs well with Photoshop for more advanced edits.
After thoroughly using Lightroom CC, I fell in love with its simplicity, excellent cloud storage tools, and auto-tagging, but it lacks many of the powerful features Lightroom Classic is known for. For a streamlined, lightweight alternative, Lightroom CC is a solid pick.
Pros
Automatic backups and cloud storage solutions

Automatic tagging and advanced search powered by AI

Streamlined and simple design and controls
Cons
Simpler editing tools can't accomplish what Lightroom Classic can
Custom rating criteria
Price: 4.9
Features: 4.5
Learning Curve: 4.8
Effectiveness: 4.6
---
4. Luminar Neo
Luminar Neo is a niche photo organizer software that makes complex photo edits simple and fast. If you want to change the sky in your photos, add background blur, and make other complex photo edits without taking classes and training, you can do so with Luminar Neo using easy sliders.
Luminar takes advanced edits and allows you to apply them using basic editing tools with help from advanced AI. 
Neo has limited organization capabilities and allows you to favor or reject photos and place them in folders. This software has two subscription options – you can pay $59-$79 annually or $79-$99 for lifetime support, which is a great deal.
In my experience, Luminar Neo is a great and simple tool for photo management that will do the job for most people.
Pros
Allows advanced editing using simple sliders

Works alongside Adobe Lightroom and Photoshop

No subscription required
Cons
Poor photo organization
Custom rating criteria
Price: 4.8
Features: 4.5
Learning Curve: 5.0
Effectiveness: 4.0
---
5. CaptureOne
Out of all the managers on this list, CaptureOne is our top recommendation, right after Lightroom Classic. This program can serve as standalone photo editing software or be paired with photoshop. It has advanced editing tools and tethering capabilities.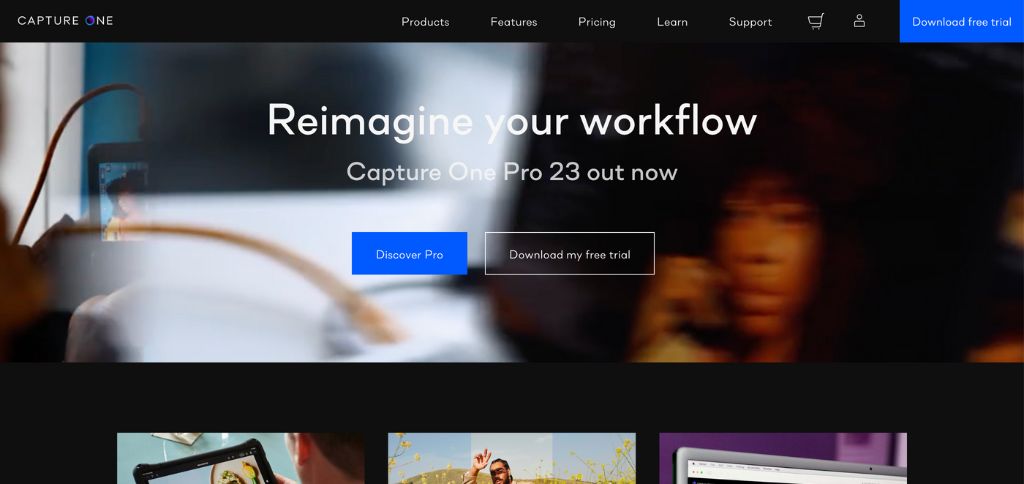 While working with CaptureOne, you can organize photos by collection, album, project, and group and enjoy a live update view that changes as you work. You can buy CaptureOne outright for $299, obtain an annual license for $179, or get the monthly plan for $24.
CaptureOne isn't my top pick, but it's one of the most capable RAW editors I've ever used. The program would do better with a simpler user interface, but it can handle most photo editing and organizing needs. 
Pros
Live photo updates and tethering capabilities

Can purchase a license once and avoid a subscription

RAW rendering and layered editing
Cons
Lacks advanced editing tools
Custom rating criteria
Price: 4.6
Features: 4.5
Learning Curve: 4.2
Effectiveness: 4.4
---
6. ACDSee Photo Studio Professional
ACDSee Photo Studio Professional is one of the top offerings on this list of best photo organizer software because it offers an impressive blend of photo editing features. The software edits RAWs and creates SVG files, along with many other impressive edits that the more basic products can't match [2]. 
We like the batch-editing tools included in this software suite, and thanks to face detection and recognition, it's simple to tag photos for the individuals appearing in them. With smart-search features and reliable organizational tools, ACDSee Photo Studio Professional is close to Lightroom, and you can buy the software with a one-time payment.
I was impressed by all the editing and organization tools, but mostly I love how this program handles batches of images. 
Pros
SVG File Support for vector images

Convenient batch photo tools

AI search and tagging capabilities
Cons
Lacks cloud support and Adobe integrations
Custom rating criteria
Price: 4.0
Features: 4.9
Learning Curve: 4.1
Effectiveness: 4.5
---
7. Adobe Elements Organizer
Anyone with access to Adobe Photoshop Elements gets the Elements organizer to sort and manage photos. This tool isn't as effective as most others on the list, but it will do the job in most cases. Use the tool to sort by filename, keyword, and caption.
The product also features a timeline tool that sorts photos by month and year, and you can craft manual photo albums and tag photos using keywords manually. 
The Elements Organizer lacks most of the advanced AI features you get with software like Lightroom, but if you just want to access photos, make a few basic photo prints and avoid spending more money, you can manage to do it by using the Elements Organizer. It's included with a Photoshop Elements one-time purchase priced around $99.99 [5].
I have some experience with Photoshop Elements Organizer, and it's decent. The program gives you basic photo organization tools, and you get the power to complete many edits with Photoshop. It isn't perfect, but it's a powerful tool for photo enthusiasts.
Pros
Included with Photoshop Elements

Reliable manual organizational tools

Lightweight editing capabilities
Cons
No subscription options
Custom rating criteria
Price: 4.0
Features: 3.5
Learning Curve: 4.5
Effectiveness: 4.0
---
8. Corel AfterShot Pro
Corel AfterShot Pro is one of the best tools for batch photo editing available today. The tool can be used as a photo management program and features keywords, ratings, tags, and labels to help keep your photos organized. It also edits digital camera raw formats well.
However, it lacks many advanced editing tools other image management software programs offer. When it comes to batch editing, Corel is the best on this list [4]. 
While testing Corel, I was impressed by its organization tools, but mostly I love how fast it handles batch photo edits. This program is better than all the others for making the same edits to a large number of photos quickly.
Pros
The fastest batch editing tool

Comes with a reasonable one-time purchase price

Reliable organization tools for long-term storage
Cons
Does not work as naturally with top-tier tools like Photoshop
Custom rating criteria
Price: 5.0
Features: 4.5
Learning Curve: 4.1
Effectiveness: 4.8
---
9. Google Photos
Google Photos is a simple software meant to hold a standard photo collection. This is free photo management software, and its key features include geotagging, duplicate detection, and partner sharing. Google Photos doesn't include many editing tools and relies on your Google Drive while saving you disk space.
One important thing to note is that photos under 16 megapixels and videos under 1080P can be stored using the service without taking up any of your space! If you only have basic smartphone photos, you won't have to spend any money to save them with this service.
Those with larger photos and videos will be able to buy space for as little as $1.99 per month for 100GB, but most users will want to pay for at least 2TB for $9.99 per month to store photos and videos.
I like Google Photos for what it is, a way to store basic photos online for free or with little money. The service offers simple organization, complete with tagging and search, but it can't compare with a professional tool like Lightroom or even Photoshop Elements. 
Pros
Supports partner sharing

Free to use for iOS, Android, and computers

Duplicate detection and auto geotagging
Cons
Few editing tools
Custom rating criteria
Price: 4.9
Features: 4.0
Learning Curve: 4.8
Effectiveness: 3.7
---
10. Apple Photos
Apple Photos is the default photo storage and management solution for Apple users. This program is built into Apple devices and allows you to sort photos easily.
Apple Photos integrates with your iCloud storage, allowing you to sync multiple images between your various Apple devices. The downside is that you must have enough iCloud storage to hold your photos, or you lose some of the functionality of this tool. 
Editing capabilities are nearly nonexistent with this solution, but you get simple folders and dates to help you manage images easily. This basic solution isn't good for large photo libraries, and a more professional alternative is recommended. 
As an Apple user, I have loads of experience with Apple Photos, and it's good enough to hold your photos if you put in the effort to sort everything manually. If you want real editing tools and more convenient storage, Apple Photos is too simple.
Pros
Basic functionality is free with Apple devices

Supports hidden folders

Auto sort by days and months
Cons
Requires monthly payment for cloud storage
Custom rating criteria
Price: 4.8
Features: 3.5
Learning Curve: 5.0
Effectiveness: 4.0
---
Buyer's Guide
1. What is a Photo Manager?
A photo manager is better known as photo organizing software. This tool is for anyone who takes photos regularly and is looking for a way to organize them. If you've ever emptied out the memory card on your camera or removed the photos from your smartphone, you know how overwhelming it can be to organize that mess. 
It can take hours to process a large photo collection, and without powerful software to help, you might never finish the task. Whether you're a professional photographer or have many family photos to sort through, all your images can be neatly organized by year, type, location, and more with help from a well-made photo organizer.  
2. Why Is Photo Organizing Software Important?
Owning the best photo organizing software makes it easy to sort your entire photo collection, enabling you to remember when and where photos were taken throughout the years.,
 "The context in which a photograph is seen affects the meaning the viewer draws from it." – Stephen Shore, American photographer. 
According to photographer Stephen Shore, the location and time a photo is taken are essential information, and good software helps you preserve that context. It gives you location and time data while helping you tag and sort your photos more effectively. 
3. AI Tools Make Photo Organizing Fast
When choosing a photo manager, getting a product with AI capabilities can speed up sorting. Many modern tools, including both Lightrooms, include AI facial recognition, automatic tagging, and powerful search operations. You can also get AI editing tools that allow you to make massive edits to your photos with minimal effort. Don't undervalue AI-based features when choosing a photo management tool. 
4. Is Photo Management Software Hard to Learn?
Whether using photo management software is difficult to learn or not depends on the software used. Basic tools like Adobe Elements Organizer can be used with ease, while professionals spend years perfecting their skills with Lightroom Classic. Consider how many tools are included in the software and how many tutorials are available for a program, and you'll know how hard it is to learn. 
5. What Do Photo Management Tools Offer?
When choosing which photo management tool to use permanently, you must consider which features are included with your purchase. At a minimum, you need reliable organization tools like catalogs, photo galleries, tagging, and extras like AI facial recognition and the ability to edit metadata to help make the tool more effective. 
Photos are a way to capture moments that will never occur again.
What I like about photographs is that they capture a moment that's gone forever, impossible to reproduce.
– Karl Lagerfeld, photographer, and fashion designer
Lagerfeld's quote makes it clear that when handling moments that are so precious and impossible to replace, having the right software can help you sort and preserve the photo.
6. Evaluate The Photo Editing Tools
No matter what tool you decide to use, you will work with the same photos. The product you invest in determines how the photos look and whether you can publish multiple photographs quickly or not.
Getting a product like ACDsee Photo Studio or Adobe After Effects Classic allows you to make your final photos look better. Look for support for HDR images, editing raw images, layers, and advanced tools like panorama creator when choosing the software you'll edit with. 
You can opt for an easier management tool if you're pairing it with an advanced editor like Photoshop, but you must decide whether you want to do it all with one tool or use several tools to manage and edit your photos. 
7. Consider The License or Subscription Costs
You must think of the license or subscription costs connected to the software. Free trial software is a good way to test a solution, but some products are free forever, while others have a steep one-time cost or a monthly subscription fee. Decide what you're willing to spend, and use that information to help narrow down your final selection. 
FAQs
What Is The Best Photo Manager for Windows?
The best photo manager for Windows is Adobe Lightroom Classic. The tool is a powerful editor and photo manager, it has great AI tools, and it can be used on Windows, Mac, and Linux systems. 
What is the Best Photo Manager for Mac?
The best photo manager for Mac is Adobe Lightroom Classic. This iconic tool comes with key features to manage and edit photos effectively. It also pairs well with Adobe Photoshop and works incredibly on Mac devices. 
What Is The Best Linux Photo Manager?
The best Linux photo manager is Adobe Lightroom Classic or Lightroom CC. These two tools work with Linux and offer excellent AI photo organization and impressive photo editing. Lightroom is known for working the best with Photoshop and other Adobe tools, such as Adobe Bridge. 
What Is The Best Photo Management Software?
The best photo management software is undeniably Adobe Lightroom Classic. This older and more capable version of Lightroom is a powerful photo editor and one of the most convenient photo managers available today. It's available through the Adobe Photographer's monthly subscription. 
What Does A Photo Manager Do?
A photo manager has key features allowing it to organize photos into albums, categories, and special collections. Photos get organized using tags, folders, and other tools to sort them out. Some managers have AI facial recognition features, while others have advanced photo editing capabilities. 
What Is The Best Free Photo Manager?
The best free photo manager is Google Photos because it has dependable manual organization tools and works on Windows, Mac, Android, iOS, and Linux devices. The solution does require money for cloud storage when working with many photos, but it's more affordable than most similar options. 
How Do You Use A Photo Manager?
To use a photo manager, begin by adding the software to your device. Now upload all the image files from a collection of images to be edited and sorted. Batch edit the files using built-in editing tools if they're available, and send them to a folder or photo collection to begin the sorting process. Now use built-in Ai facial recognition to tag your photos if you can, and manually add additional tags to separate your photos for long-term storage. 
What Is the Best Photo Management Software?
When it comes to photo management software, there are numerous options available, each with its own set of features and advantages. However, after careful evaluation, it is evident that Movavi stands out as the best choice.
Movavi offers a comprehensive suite of tools and functionalities that make organizing and managing your photo collection a breeze. Its user-friendly interface and intuitive design ensure that even beginners can navigate the software with ease.
With its affordable pricing and excellent customer support, Movavi truly excels as the ultimate photo management software.
Our #1 Recommendation: Movavi