As an SEO professional with extensive experience in web development, I have had the opportunity to explore and leverage various SEO automation tools throughout my career.
With the ever-evolving landscape of search engine optimization, finding the right tools to streamline and enhance your SEO efforts is crucial.
In this roundup review, I aim to provide impartial recommendations for the best SEO software based on thorough research and my personal experience.
I will assist you in finding the perfect tools that align with your specific needs, ensuring optimal results for your SEO strategy.
1. SEMrush (

Editor's Choice

)

Semrush stands out as one of the leading SEO analytics platforms in the industry, trusted by professionals worldwide. 
Semrush offers robust keyword research and competitor analysis capabilities, allowing users to discover relevant keywords and identify opportunities for improvement.
With its rank-tracking feature, users can monitor their website's performance in search engine results.
Additionally, SEMrush provides advanced analytics and reporting, delivering comprehensive insights into website traffic and optimization recommendations.
Semrush's extensive database and powerful analytics allowed me to identify high-value keywords with low competition in the industry during a comprehensive keyword research phase.
Pros
Extensive Feature Set

Accurate Data

User-Friendly Interface

Competitive Analysis
Cons
Expensive
Our Rating
Performance: 5
Customer Support: 5
Security: 5
Pricing: 4.5
---
2. SE Ranking
SE Ranking is considered one of the best SEO automation tools available, providing a comprehensive suite of features to streamline and optimize your search engine optimization efforts.
This tool offers a user-friendly interface and a wealth of features covering all aspects of SEO optimization. It allows you to automate routine SEO tasks, saving time and enabling a focus on implementing effective strategies.
SE Ranking seamlessly integrates with popular SEO automation tools like Search Console and Analytics tool by Google. 
Using SE Ranking, I conducted a detailed competitor analysis, which revealed the top-ranking keywords and strategies employed by the competitors. 
Pros
Easy to set up

Affordable compared to alternatives

Comprehensive SEO Features
Cons
Lacks some advanced SEO features
Our Rating
Performance: 4.9
Customer Support: 4.9
Security: 4.9
Pricing: 4.6
---
3. Rank Tracker
Rank Tracker is a highly effective SEO automation tool that tracks keyword ranking across various search engines.
With its comprehensive reporting and detailed competitor analysis, Rank Tracker offers valuable insights into your SEO performance and helps you optimize your keyword strategies.
Rank Tracker offers flexibility and scalability, making it an ideal choice for businesses with extensive keyword portfolios.
Its user-friendly interface enables easy setup of keyword tracking campaigns, providing accurate and up-to-date data on keyword performance in SERPs.
Drawing from my experience, it has helped me achieve noticeable improvements in organic traffic and website visibility.
Pros
Cost-efficient tracking tool

User-Friendly Interface

Accurate Rank Tracking
Cons
Hard for new users to use it
Our Rating
Performance: 4.8
Customer Support: 4.7
Security: 4.7
Pricing: 4.6
---
4. SEO Power Suite

SEO PowerSuite is a comprehensive SEO automation software that offers a wide range of tools to optimize and manage your SEO campaigns.
It combines multiple features, including rank tracking, website auditing, link building, and keyword research, into a single platform, making it a convenient and efficient solution for SEO professionals and businesses. 
Instead of using separate SEO analytics platforms for different aspects of SEO, you can access and manage everything within a unified interface.
Providing multiple SEO automation tools in a single package eliminates the need for purchasing individual SEO software, which can be expensive.
I have experienced occasional crashes while using it, but overall, SEO PowerSuite is highly regarded for its efficiency and affordability.
Pros
All-in-one solution

Vast amount of features

Affordable price
Cons
Occasional software crashes
Our Rating
Performance: 4.8
Customer Support: 4.8
Security: 4.8
Pricing: 4.6
Automation tools can be a game-changer for SEO professionals. They can help us streamline routine tasks such as keyword research, on-page optimization, and reporting.
– Aleyda Solis, SEO consultant at Orainiti
---
5. Zutrix

Zutrix is a powerful SEO automation tool specializing in keyword rank tracking and monitoring. The tool's primary focus on keyword tracking ensures that users have access to real-time updates on their keyword performance.
One of the notable aspects of Zutrix is its user-friendly dashboard. The dashboard provides a comprehensive overview of keyword ranking, allowing users to assess their website's performance in search engine results quickly.
Zutrix ensures that users receive accurate information about their keyword rankings, enabling them to track progress and identify areas for improvement.
In my experience with Zutrix, I found the tool user-friendly and efficient. The intuitive interface made it easy to navigate and access the necessary data. 
Pros
Accurate and real-time keyword tracking

User-friendly interface and intuitive dashboard

Detailed and customizable reporting options
Cons
Expensive
Our Rating
Performance: 4.8
Customer Support: 4.7
Security: 4.7
Pricing: 4.5
---
6. Screaming Frog

Screaming Frog is renowned as a powerful website crawler that comprehensively analyzes on-page SEO factors.
This tool is highly regarded for its ability to provide valuable insights into various aspects of website optimization, including site structure, broken links, and duplicate content.
One of the key advantages of Screaming Frog is its ability to conduct in-depth website crawls. It efficiently analyzes the entire website, examining each page and its elements to identify potential SEO issues. 
In my experience, Screaming Frog has been an invaluable tool for identifying technical SEO issues that might have otherwise gone unnoticed. By conducting a crawl of my website, I was able to uncover broken links and rectify them promptly. 
Pros
Detailed reports for identifying on-page SEO issues.

Efficient handling of large websites

Vast amount of features
Cons
Challenging for beginners
Our Rating
Performance: 4.8
Customer Support: 4.6
Security: 4.7
Pricing: 4.5
---
7. Google Search Console
As a free SEO automation tool, Google Search Console is a vital component of any SEO strategy, offering website owners a free and powerful SEO automation tool directly from Google. 
One of the advantages of this tool is its seamless integration with the Analytics tool by Google. 
This integration allows users to gather comprehensive data and gain deeper insights into their website's SEO performance. It enables website owners to submit sitemaps for indexing, ensuring that search engines can discover and crawl their web pages effectively [1]. 
Personally, I have found it to be an invaluable tool for tracking keyword ranking and identifying indexing issues.
Pros
Free to use

Integration with Google Analytics

Indexing control
Cons
Data delay
Our Rating
Performance: 4.6
Customer Support: 4.6
Security: 4.6
Pricing: 5
---
8. Ahrefs

Ahrefs is a powerful SEO automation software encompassing various functionalities such as backlink analysis, keyword research, and content optimization.
One of the standout features of Ahrefs is its vast database of backlinks and keywords. The accuracy of the data provided by Ahrefs is highly appreciated, as it ensures that users can make informed decisions based on reliable information.
During my personal experience with Ahrefs, I found it to be a versatile and valuable tool for repetitive SEO tasks. The keyword research feature helped me discover untapped opportunities and identify high-ranking keywords for my content.
Pros
Extensive database for comprehensive competitor analysis

Accurate and reliable data

Versatile features
Cons
Higher pricing compared to some other SEO analytics platforms
Our Rating
Performance: 4.7
Customer Support: 4.5
Security: 4.6
Pricing: 4.5
---
9. Moz Pro
Moz Pro is a widely recognized and highly regarded SEO automation tool that combines a range of essential functionalities, including site audits, keyword research, rank tracking, and link analysis.
One of the key strengths of Moz Pro is its ability to conduct thorough site audits. It scans websites to identify on-page issues, technical errors, and areas for improvement.
Another standout feature of Moz Pro is its comprehensive keyword research functionality.  
Using Moz Pro's link analysis feature helped me gain insights into my backlink profile and identify potential opportunities for link building and relationship building with other websites in my industry.
Pros
Comprehensive suite of SEO tools

User-friendly interface and intuitive navigation

Competitive analysis features
Cons
Pricey
Our Rating
Performance: 4.6
Customer Support: 4.5
Security: 4.6
Pricing: 4.5
---
10. Ubersuggest
Ubersuggest is a popular keyword research and SEO tool that empowers users to uncover valuable insights for optimizing their website's visibility.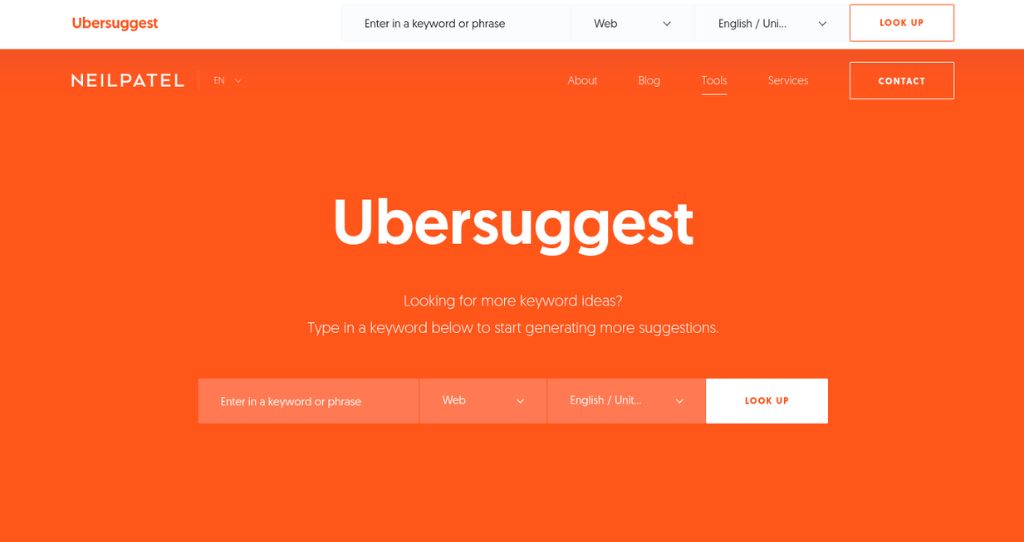 One of the key functionalities of Ubersuggest is its ability to generate keyword suggestions. Users can access a wealth of keyword ideas related to their niche by simply entering a seed keyword or domain.
Additionally, Ubersuggest provides competitive analysis features that enable users to gain insights into their competitors' strategies. 
During my experience with Ubersuggest, I found it to be a valuable tool for discovering long-tail keywords.
By leveraging Ubersuggest's keyword suggestions, I was able to identify long-tail keywords related to my niche, which helped me optimize my content and attract more relevant visitors.
Pros
User-friendly interface

Comprehensive keyword suggestions

Competitive analysis features
Cons
User-reported inaccurate search volume
Our Rating
Performance: 4.6
Customer Support: 4.5
Security: 4.5
Pricing: 4.6
---
Buyer's Guide
This buyer's guide explores critical factors to consider when selecting the best SEO automation tools for your business. These are some of them:
Solid Features
Begin by assessing the features offered by each SEO automation tool. Look for tools that provide keyword research, on-page optimization, backlink analysis, rank tracking, and competitor analysis. The more comprehensive the tool, the better it will suit your needs.
Ease of Use
Ease of use is essential for efficient SEO management. Prioritize tools with intuitive interfaces that don't require extensive training to operate. Some tools may offer free trials, allowing you to test usability before committing.
Integration Capacity
Check if the SEO automation tool can integrate with your existing software ecosystem. Seamless integration with Content Management Systems (CMS), Google Analytics, and other relevant platforms will enhance your workflow.
Security
SEO involves handling sensitive data. Ensure that your chosen automation tool prioritizes data security and compliance with relevant regulations.
Customer Support
Reliable customer support is vital if you encounter issues or have questions about the tool's functionality. Look for tools with responsive customer support through email, chat, or phone.
Performance Monitoring
Effective SEO requires regular performance monitoring. Choose tools that provide detailed and customizable reports, enabling you to track progress and adjust strategies accordingly.
Pricing
Consider your budget and evaluate the pricing plans of different tools. Some offer tiered plans based on features or usage limits, while others may have a one-time purchase or subscription model.
FAQs 
Can SEO Softwares Guarantee Improved Search Engine Rankings?
SEO automation tools alone cannot guarantee improved search engine rankings. Achieving higher rankings involves combining content quality, backlinks, user experience, and overall competitiveness.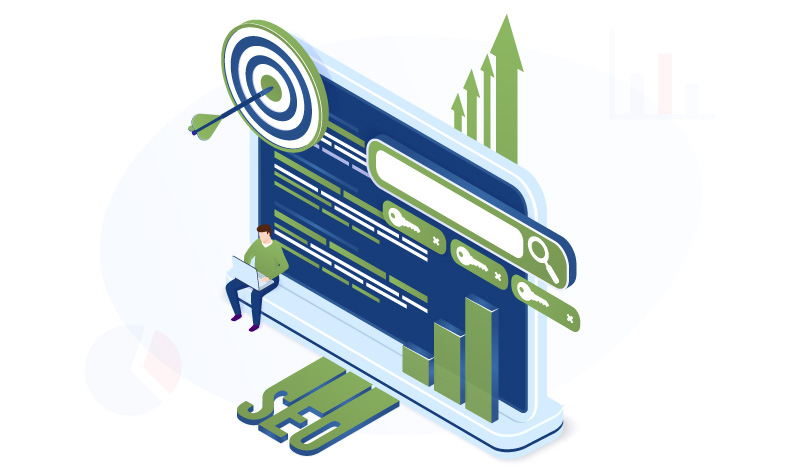 What Level of Technical Expertise Is Required to Use SEO Automation Tools Effectively?
The level of technical expertise required to use SEO automation tools effectively varies depending on the specific tool and its features.
Some tools are designed with user-friendly interfaces and intuitive workflows, making them accessible to users with limited technical knowledge. 
Can SEO Softwares Help With Social Media Optimization and Integration?
Yes, SEO automation tools can help with social media optimization and integration. While SEO automation tools primarily focus on improving search engine visibility, some tools offer features or integrations that can assist with social media optimization.
Which SEO Automation Tool Is The Best?
These tools offer many features and functionalities that can significantly streamline and enhance our SEO efforts. Throughout my experience exploring various SEO automation software, one that has consistently stood out is SEMrush.
With its robust suite of features, including keyword research, competitor analysis, rank tracking, and site auditing, SEMrush has become my go-to tool for improving search engine rankings and driving organic traffic.
Using SEMrush, I've uncovered valuable keyword opportunities, analyzed competitor strategies, and identified areas that need improvement on my website.
Our #1 Recommendation: Semrush
---
References:
https://www.researchgate.net/publication/330747108_Important_Factors_for_Improving_Google_Search_Rank