If you have been running your blog for quite some time, it is only natural that you want to know its value.
This is no simple task, as you would have to consider many factors to determine the exact value of your website.
As a blog expert with five years of experience, I will explain everything you need to know about your blog's valuation, how to find buyers and much more.
Quick Summary
Your blog's worth depends on various factors, which, considered using the right valuation formula, will yield a good estimate of your blog's true value.

Maintaining proper documentation of your blog is one way to persuade buyers to offer you the right price for your blog.

You can calculate the value of your blog yourself, or you can use any of the free online valuation tools to do this. A business advisor should come to play if you run a large blog worth over $100,000.
---
How to Find out the Value of Your Blog
To find out the value of your blog, several methods can be used. This is important because setting the value of your blog too high could scare off potential buyers, and setting it too low could put you on the losing side.
With the methods I will explain below, you should be able to precisely determine your blog's value.
Average Profit = (Total Annual Blog Revenue – Fixed Costs)/12 months
Look at your blog's average monthly revenue over the past 12 months or several months of operation.
Next, you will deduct the daily costs of running your blog from the derived average monthly revenue. Whatever you get becomes your profit or earnings. This profit equates to your website value and what you would get if you were to sell it to someone else.
The Multiple = Ranges Between 20x To 40x (Up To 80x)
This is another method you can use to determine the value of your blog. With this method, we usually consider certain parameters, such as your blog's earning potential, market demand, and niche performance.
Other parameters include growth potential, ease of transfer of ownership, performance history, the level of risk involved in selling your blog, and so on.
These metrics are used to determine the market value of your blog and a higher multiple means that your blog has a high value, which would translate to you making a lot of money if you decide to sell it. However, this valuation method is quite subjective and is used to estimate what your blog should be worth.
The Formula = Average Monthly Profit x The Multiple
This method considers your average monthly profit and your blog's multiple. Once that is done, you multiply them together, yielding a figure representing your blog's value.
For example, average monthly profit (over several months) x the multiple (20x, 40x, 80x) = your blog's value. If your average monthly profit is $3000 and your blog has a 50x multiple, it simply means that your blog's value starts at $150,000.
To see if your blog will be a good buy at this price, you can compare the base prices of other blogs similar to yours and consider the investments you have put into your blog over time.
Flippa Website Valuation Method
Another way you can determine the worth of your blog without having to do it yourself is by using Flippa's free online valuation tool.
Flippa, a well-known digital marketplace for selling websites, lists everything from blogs to online businesses.
To use the Flippa valuation tool, head to their web page and click on the valuation tool in the header section.
You will be asked to answer some questions in a chat box, after which you will provide relevant information about your blog, such as:
Your blog's URL 

Your revenue for the last 12 months

Your blogging-related expenses for the last 12 months

Website traffic (in particular unique users from the last month)

Your niche, type of content, and the primary way you market and generate income
Flippa will use this information to provide you with a valuation range for your blog.
Flippa also does its research to determine your blog's value, so there is a possibility that it can also change the initial valuation range.
Also, Flippa can help you create a quick listing if you want to sell your blog right after and are open to offers from potential buyers.
The good thing about this Flippa valuation tool is that you can use it as many times as possible and for multiple blogs.
---
Factors That Will Determine How Much Your Blog Is Worth
There are several factors that will determine the worth of your blog, and these are some of the most important ones.
1. Type of Blog
The type of blog you are operating plays an important role in how much revenue it can bring in.
E-commerce blogs are known to have higher financial value than other blogs simply because they have prime growth opportunities.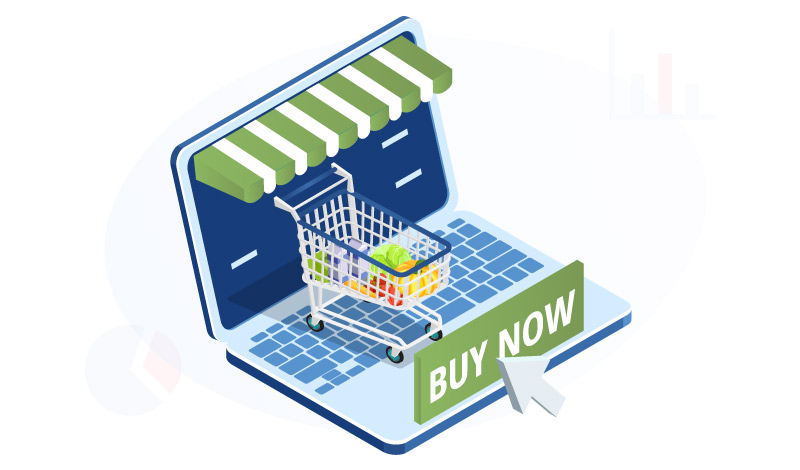 A blog that has reached its best growth potential may attract few buyers, causing it to have a lower value. As a result, it is critical to ensure that your blog still has growth potential, is in high demand, and belongs to a popular niche.
2. Multiple Traffic Sources
If your blog generates traffic from multiple sources, the chances that it would have a higher value are quite high.
This is because a blog with this feature will rank well on search engine pages, which is a plus, especially for buyers.
Be clear on what type of traffic your blog is generating. Organic search traffic is good since you won't need to pay for ads. If it is paid traffic, ensure you get a high return on investment.
If you combine both, all the better since they would generate more clients and different income streams.
Remember to use other important tools like Google Analytics to monitor your blog's performance and let buyers know how good your organic search numbers are.
3. Domain Name And Age
If you own your blog's domain name, it will surely increase in value. Dot-com domains are usually the most expensive simply because they are the most known by internet users.
A blog ending with .com gives it a professional look and a higher domain name value than other types of domains.
Also, older domains attract a higher value than recent ones simply because the buyer already expects that your blog has a high domain authority on the web and is more suited for search engine optimization. 
This also means they won't have to put in as much effort to establish your blog, resulting in a higher value attraction.
4. Ownership of Domain Variations And Social Media Connection
If you own all domains that share similar features with your blog's domain, your blog will attract a higher value since the potential buyer would want to own all of them.
Once your blog's domain shares some similarity with other domains, the value will be reduced.
So you should find out if other variations of your blog are up for grabs, buy them and get them registered, and watch your blog's worth increase well enough. 
If your blog is linked to social media, such as an Instagram page with a large following, it will undoubtedly have a high value. 
Buyers like it when all they have to do is manage and take the blog to greater heights rather than doing all the hard work of building it up from the ground up.
5. Search Engine Optimization (SEO)
SEO is an important feature of any blog that commands a high value. If your blog has a high value, it also means that it is well-optimized to rank highly on search engines, which brings in more traffic and revenue.
If you realize your blog does not have this, start by conducting on-page optimization, such as ensuring your blog's UX design is on point, checking out the navigation structure, and testing your blog's adaptability to mobile devices.
Also, ensure your blog contains relevant keywords, links, and high-quality images. Google notes these when ranking web pages.
Promote your blog on social media platforms for off-page optimization and more inbound links. 
You can also hire an SEO expert to do all these things if you cannot do them yourself.
6. Proper Documentation
Your documentation process plays a major role in deciding the value that will be placed on your blog.
If your successful blog has well-kept records, a clean operating system, and well documented financial history, it will command a high value and sell easily.
If this is not the case, buyers will be disinterested, which will cause your blog to have a reduced financial value.
Buyers who know what they want will want to look at your records to know exactly what goes in and out, your profit-and-loss statement, the number of individuals that write on your blog, guest posts, and more. 
Once they are satisfied with these, they will be more willing to pay the price of your choice, which is why proper documentation is everything.
7. Ease Of Transfer
Ease of transfer means that a buyer takes ownership of your blog and can still make the same profits that you were making as the previous owner.
Now some blogs rely more on the owner's personality than anything else. In these cases, transferring ownership becomes a challenge because the buyer will most likely not be able to replicate the results achieved by you.
To solve this problem, disassociate yourself from the blog. Sometimes, the buyer may decide to purchase your blog while visitors and outsiders still see you as the owner.
Buyers may not prefer this solution, but it is still a good choice, particularly if the blog's success heavily depends on your personality.
Don't focus on having a great blog. Focus on producing a blog that's great for your readers.
– Brian Clark, Writer and Founder of Copyblogger
---
How to Find A Buyer for Your Blog
If you want to find a buyer for your blog, there are several ways to do it.
First, if you have a small blog or one you just started, you can consider putting it up on a public platform where a potential buyer would see it. You can also find buyers on social media platforms, forums, and various communities.
However, if you run a large blog or one that is worth more than $100,000 and is a profitable online business, hire the services of a business advisor or a website broker who will run you through the qualities of your blog to determine its value and provide you with the best-selling options.
A business advisor will also give you a more accurate estimate of your blogging business's net profit and worth than most online valuation tools.
Also, you will be provided with a list of qualified buyers, which will put you in a position to focus more on well-funded buyers who can pay the estimated price tag for your blog.
Make sure you research and weigh all your options before selling your blog. This way, you know for sure that you are getting the true value for your blog.
Blogging is to writing what extreme sports are to athletics: more free-form, more accident-prone, less formal, more alive. It is, in many ways, writing out loud.
– Andrew Sullivan, Author, Editor, and Blogger
---
Frequently Asked Questions (FAQs)
How Many Views Does My Blog Need To Generate Before I Can Run Ads On It?
Your blog needs to generate at least a thousand views per month before you can consider running ads on it. However, this still depends on your blog and the advertiser in question. If you are lucky, you might need fewer views; other times, even more.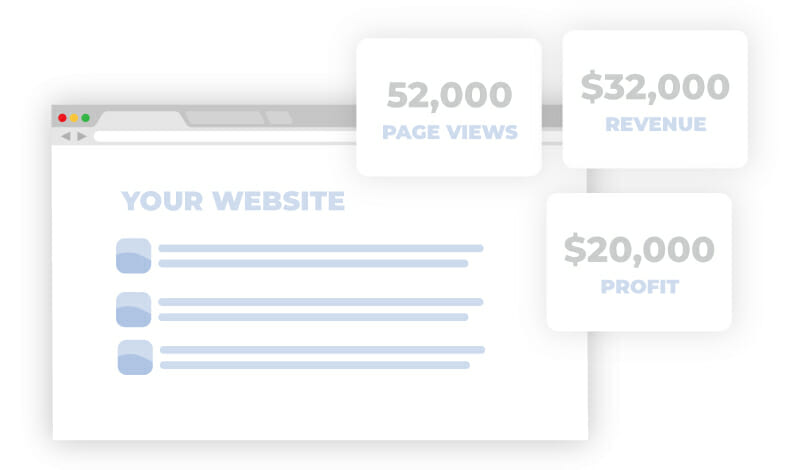 How Much Can I Earn As An Amateur Blogger?
You can earn $300 to $400 a month as an amateur blogger. This figure, of course, pales compared to professional bloggers, who earn over $3000 a month.
How Can I Know the Value of My Blog?
You can know the value of your blog by noting your average monthly revenue and subtracting your daily costs. You can also make use of online valuation tools.
Are Blogs Still Relevant Today?
Yes, blogs are still relevant today and may continue to be even in the future so long as they continue to scale and improve. If you put the needed effort into your blog, it will undoubtedly apply to some people even today.
---
Find Out How Much Is Your Blog Worth Today
Knowing your blog's worth is a good way to evaluate your performance over time and discover areas that need improvement.
Your blog's value gives you an idea of what to expect from buyers and how to position yourself on the market well enough to ensure you get the right price once you decide to sell it.
From time to time, run an analysis on your blog and make the necessary updates and changes. This way, your blog stays relevant and maintains its competitiveness on the web.