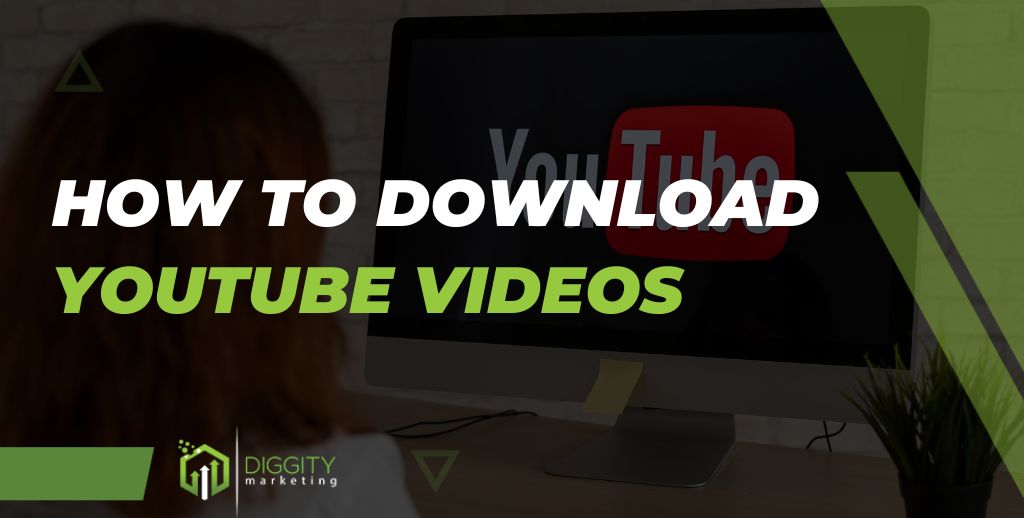 YouTube has a vast range of videos and lots of diverse content. Since its creation, YouTube has been a popular website for watching videos. YouTube's content appeals to all types of people, and you may desire to download YouTube videos for several reasons. You may be going on a big trip and won't have internet service but still want to be entertained.
So, what are the best options for downloading YouTube videos? We have researched hundreds of options for downloading videos to bring you the most straightforward and best ways to download a YouTube video.
Quick Summary
There are several options to download YouTube videos, including YouTube Premium and other third-party software.

Third-party download options like VLC Media Player, 4K video downloader, and WinX are all simple and free to use.

Downloading YouTube videos on mobile devices is more complex than downloading them to a computer, but there are still methods that work.

It isn't illegal to download YouTube videos; just be aware of copyright infringement and ensure the person who posted the video allows sharing.
YouTube Premium Subscription
Individuals can subscribe to YouTube Premium for $11.99 per month, a family plan for up to six users for $22.99 per month, or as a student for $6.99 a month.
The benefit of premium is the lack of ads and the ability to download YouTube videos via the YouTube app. It also provides you with background play and access to YouTube original videos [1].
YouTube is becoming way more than just an entertainment destination.
– Chad Hurley, American Webmaster, Former CEO of YouTube
How to Download Videos With YouTube Premium
Here are the steps to download a Youtube video for offline viewing using your premium account [2].
Log Into Your YouTube Account – Once you have a subscription to YouTube Premium, there will be a download button option in the YouTube App or the web browser next to the Share option at the bottom of the video.
Click The Download Icon – Select the video you want to download, and when it comes up, click the download icon.
Find Your Downloaded YouTube Video – You can find your downloaded video in the Downloads section of the website or app. The video downloaded will remain in your downloads as long as you provide an internet connection once every 30 days and you stay a premium member.
---
Third-Party Software Options
Some of the best solutions to download YouTube videos are third-party software. Downloading a video via third-party software isn't illegal, and it's easy.
Open the video on YouTube and copy the YouTube video's URL, and paste it into the third-party software where it asks for the URL. After that, you tap the Download button, and the software will download the video.
Downloading Videos With VLC Media Player
VLC Media Player is an open-source and cross-platform multimedia player that allows you to download YouTube videos and play almost any video format. Best of all, the VLC Media Player can be downloaded for free. 
Here is how to download content from YouTube with VLC Media Player: 
Select A URL – Head to YouTube with your browser's address bar. Left-click the video URL and copy the link.
Run VLC Media Player – On your computer, run VLC Media Player by clicking the icon. After it opens, go to media and then click open network stream from the drop-down.
Paste The URL – A box will appear and ask for the video link. Paste the URL in the enter a network URL box and hit the play button.
Video Playback – The downloaded file will begin to play. Now click the Tools button and then click on codec information.
Copy File Location – All the media information will show in the popup window. Go to the location and copy the file location.
Saving The File To Your Computer – Open a browser on your computer and paste the file location into the address tab. Next, right-click the video and select "Save as" from the list. Save videos by giving them a name and choosing a location for download. The video will then be downloaded to that location on your computer.
4K YouTube Video Downloader 
One of the most popular and flexible options for downloaded videos from YouTube is the 4k Video downloader. It is available for PC and Mac and allows you to download a video in 4K, 8K, 1080p, or 720p in multiple video formats.
It also automatically downloads subtitles for a seamless experience. You can copy the video link and paste it into the 4K downloader. The software license costs $10, and they also provide a trial version.
WinX Downloader
The WinX YouTube downloader allows you to download several YouTube videos at once. It is simple to use; all you need to do is copy the YouTube video link and paste it into the Past YouTube link section. It allows you to download a video file in 4K. The whole process takes just minutes to download a video file [3].
Download Links On Mobile Devices
Downloading videos through your mobile device is much more complex than using a computer. With an iOS system, you may run into frequent problems downloading YouTube videos because Apple follows Google's s rules. However, there are methods to download videos from a YouTube channel on your mobile devices [4].
Downloading Videos On Android
YouTube Go is a YouTube downloader for your smartphone that allows you to download multiple videos legally and for free. The free app is easy to use and helps to save data while watching your favorite videos. The app doesn't even require an internet connection. The app learns user preferences and selects videos based on those preferences.
Here is how to download YouTube videos with YouTube Go:
Download YouTube Go from the Google Play Store.

Run the app and select the video you want to download.

A dialog box will pop up and give you download settings and video resolution options.

Choose your preferred resolution and click the download button.

The video will be downloaded and saved in your phone's memory.
Downloading Videos On iOS
To download a video on iOS, you can use VideoSolo. Here are the steps to download a video file with VideoSolo:
Go to the VideoSolo website

Paste the YouTube link in the paste link box here and click download.

Name the video and select the download location.

The video will be downloaded and then can be moved to the iPhone hard drive.
FAQs
Is It Illegal To Download YouTube Videos?
No, it isn't illegal to download YouTube videos; however, there are a few things to consider. Ensure that the creator gives permission to download the videos and consider copyrighting and avoid re-uploading the video. 
What Are The Benefits Of Using A Video Downloader To Download Videos From YouTube?
The benefits of using a video downloader to download videos from YouTube are numerous, including fast download speeds, the ability to download multiple videos at one time, being able to download entire playlists, and many more [5].
Does YouTube Know When You Download Videos?
No, YouTube only knows if someone downloads your videos using the YouTube app, but it doesn't know you have downloaded a video using third-party software.
Do Premium Users Have A Limit For Downloading Videos?
If you are a premium user, you can use the offline features of your membership on up to ten devices at one time; that is the only limit for downloading videos that YouTube imposes [6].
Can You Make Money From YouTube Videos?
Yes, you can make money from YouTube videos. YouTube has become more than just a platform for watching entertaining videos or learning new skills. It has evolved into a lucrative source of income for many content creators around the world.
How Much Data Does It Take To Download A 1-Hour YouTube Video?
A standard quality video that is 480p uses 700MB of data. HD-quality videos use up to 3GB of data per hour, and ultra-high definition videos use 7.2GB per hour.
Conclusion
There are several options for downloading a YouTube video, including YouTube Premium and other third-party apps you can use to download videos. Most of these methods are simple; you pick the video you want to download, paste the video link into the app and click download.
If you don't want to pay for YouTube Premium, there are many other free options to download YouTube videos for free. 
Using the right video downloader can provide you with fast downloading speeds, save you time, download multiple videos at once, and allow you to watch YouTube videos offline.