As a web developer, I understand the importance of finding the perfect web hosting solution that meets both businesses' and individuals' technical and budgetary needs. 
I spent months researching different web hosting providers, checking their prices, features, and customer feedback. Also, I've been using the Interserver platform for quite some time now, and I've had the opportunity to explore all its possibilities fully.
In this InterServer review, I'll examine Interserver, a prominent player in the web hosting industry. With its wealth of features, impeccable support, and solid reputation, Interserver has established itself as a reliable choice for hosting needs.
What Is Interserver?
Interserver is a web hosting company that provides hosting services to individuals and businesses. They offer various hosting solutions, from standard web hosting, to virtual private servers (VPS) and dedicated servers.
Interserver has been in the web hosting landscape since its inception in 1999. With over two decades of experience, they have honed their expertise in delivering high-quality hosting solutions.
Whether you're a small business, a blogger, or an e-commerce store owner, Interserver offers a range of hosting services to meet your specific needs.
Additionally, Interserver provides a 30-day money-back guarantee, ensuring their customers are satisfied and have the peace of mind to try out their hosting with minimal risk.
How Does InterServer Work?
InterServer works by providing reliable web hosting services to individuals and businesses.
It provides customers with a reliable and secure hosting environment with unlimited storage and bandwidth, free SSL certificates, and a 99.9% uptime guarantee. 
Additionally, InterServer provides customers with an uptime guarantee, customer support available 24/7, and ultra-fast speeds.
My first-hand experience found that InterServer's data centers are monitored 24/7 to ensure that customers receive the highest level of service. I contacted them several times, and they were always available and willing to help. 
InterServer Features
1. Support
InterServer provides 24/7 customer support through live chat, email, Facebook chat, and phone, making it easy to get help with any hosting issue. Their knowledgeable support team is always ready to address any queries or issues you may encounter along your hosting journey.
2. High-Quality Security
Security is a top priority at InterServer. They employ advanced security measures, including firewalls, malware scanning, and real-time virus detection, to safeguard your website and data from potential threats.
With the implementation of a 50% capacity policy, InterServer is committed to upholding a level of reliability and uptime that keeps its customers satisfied.
3. Multiple Operating Systems
InterServer offers support for multiple operating systems on their VPS and Cloud plans. These include Centos, Debian, FreeBSD, Ubuntu, and Windows 2008. This allows you to select the operating system that aligns with your requirements and preferences.
4. 30-Day Guarantee
InterServer stands behind its services with a 30-day money-back guarantee. If, for any reason, you're not satisfied with their hosting, you can request a full refund within the first month.
Benefits
InterServer offers many advantages that can greatly improve your online presence and operations. Here are some of them.
1. Reliability And Uptime
One of the key advantages of hosting with InterServer is its commitment to reliability. Their infrastructure and systems ensure that your website remains online, minimizing potential disruptions and providing a seamless user experience for your visitors.
InterServer provides a 99.9% uptime guarantee, which is the industry standard [1]. To maintain this guarantee, InterServer implements a 50% capacity policy.
This means that the company will not oversell its servers, meaning that if there is an increase in traffic, the servers will still be able to accommodate it. 
Furthermore, InterServer provides complimentary backups and malware scanning, making the service even more secure and reliable.
To maintain their uptime guarantee, they use the latest technology and have a highly trained technical support staff available 24/7 to address any issue quickly.
2. Affordable Pricing
InterServer offers hosting plans at competitive prices, making it an attractive option for individuals and businesses operating on a budget. Their transparent pricing structure and absence of hidden fees contribute to their appeal.
3. Easy-to-Use Control Panel
InterServer simplifies website management with an intuitive control panel. Whether you're a novice or an experienced user, you'll find it easy to navigate and configure your hosting settings, saving you time and effort.
The InterServer control panel is an all-in-one solution for managing website hosting and accounts. It is designed to be user-friendly and has built-in explanations and tutorials that make it easy to use.
The control panel offers a range of features, such as adding a domain, webmail account, installing WordPress, and editing files in the File Manager.
Pros
Affordable pricing

Reliable uptime

Strong security

Easy-to-use control panel
Cons
Support is not responsive enough
Our Rating
Speed: 4.9
Performance: 4.7
Customer Support: 4
Pricing: 5
Features: 4.7
Downsides
It's worth noting that some customers have reported delays in response time and unresponsiveness. In certain cases, users have experienced a slower-than-desired turnaround time when seeking assistance or support from Interserver.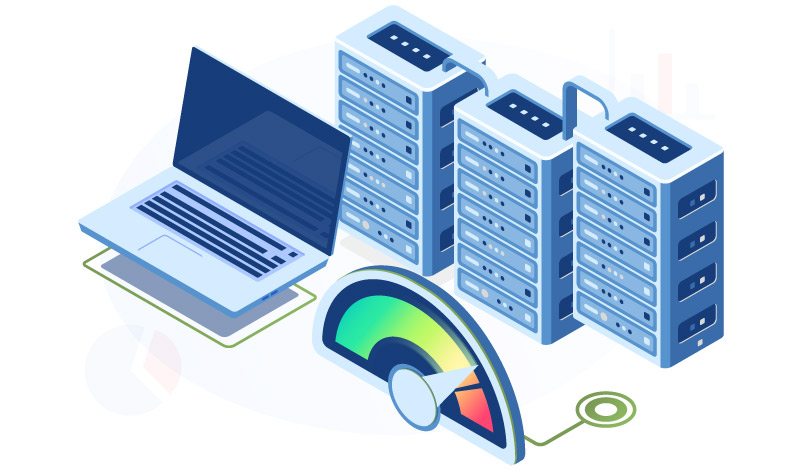 Additionally, there have been instances where customers have reported difficulties in getting a timely response or resolution to their queries or concerns. 
However, the overall quality of support remains commendable. Additionally, InterServer does not offer features such as free domain registration.
How To Use InterServer
Here are the step-by-step instructions on using InterServer to set up your hosting account and start building your website or online project.
Sign up for an account: Visit the InterServer website and locate the sign-up page.
Choose a hosting plan: Explore the available hosting plans and select the one that best fits your requirements.
Choose a domain name: Decide on the domain name you want for your website.
Follow setup instructions: After signing up and selecting your domain name, InterServer will provide you with easy setup instructions.
Start building your website: With your account set up and domain chosen, you can begin building your website.
Their user-friendly interface and helpful documentation will guide you through the process, ensuring a smooth onboarding experience.
Pricing
InterServer provides a diverse selection of hosting packages designed to meet the requirements of different websites. Here are some of the packages they offer. They offer hosting service, VPS and cloud and dedicated server.
Also, InterServer's web hosting plans offer a range of features, such as unlimited storage, unlimited email accounts, free website migration, and web hosting plans that start at a few monthly dollars.
When it comes to pricing, InterServer offers competitive rates that satisfy various budgets.
Additionally, Interserver provides a 30-day money-back guarantee, ensuring their customers are satisfied and have the peace of mind to try out their hosting with minimal risk.
1. Standard Web Hosting
Whether launching your business online or starting a blog to share the latest memes, this all-inclusive web hosting package is the ideal starting point.
With round-the-clock managed support and transparent pricing, you can get this web hosting package for just $2.50 per month.
2. WordPress Hosting
InterServer provides specialized hosting plans optimized for WordPress websites. These plans include pre-installed WordPress, automatic updates, caching, and security features specifically tailored for WordPress-powered sites.
The package starts at a competitive price of $6.00 per month.
3. Reseller Hosting
Reseller Web Hosting offers convenience and security for developers and professionals managing multiple websites.
With Reseller Web Hosting, you can take advantage of all the features available in the standard InterServer web hosting package, such as security measures, enhanced speed, and efficient caching capabilities.
4. Dedicated Servers
InterServer offers dedicated server hosting for those who require maximum control, performance, and security.
Dedicated server provides exclusive access to server resources, allowing for customization and optimal performance for resource-intensive websites or applications.
5. Cloud VPS 
Cloud VPS Hosting at $6.00/month offers a flexible hosting platform for your online projects. Their VPS plans offer a balanced combination of processor cores, memory, and storage.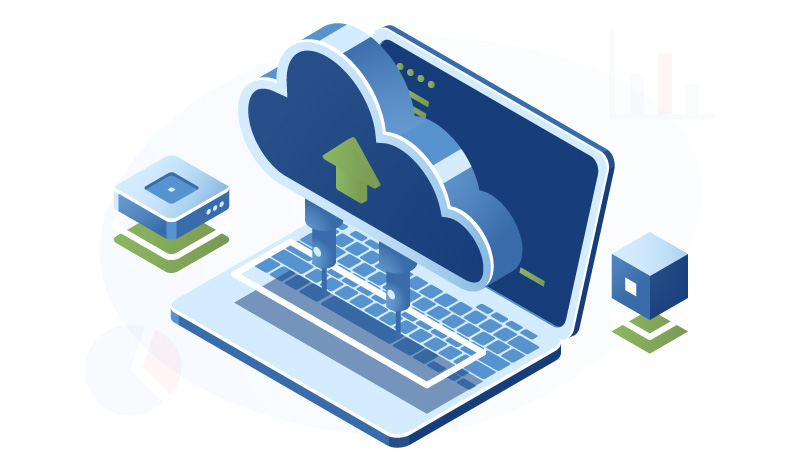 You can choose from various Linux templates or explore their Windows VPS options.
User Testimonials
Comparison to 3 Other Products
To provide a comprehensive review, let's compare InterServer to three other notable hosting providers: 
InterServer vs Bluehost
Bluehost is a well-established hosting provider known for its beginner-friendly interface and robust features.
Drawing from my experience Bluehost offers similar reliability and security features, but InterServer stands out with its more competitive pricing and flexible hosting options.
InterServer vs SiteGround
Considering my previous engagement, SiteGround is renowned for its exceptional customer support and advanced security measures.
However, InterServer provides comparable support, security, and more affordable pricing plans, making it an attractive alternative.
InterServer vs DreamHost
DreamHost is recognized for its strong commitment to privacy and unlimited storage options, which I can confirm from using its services.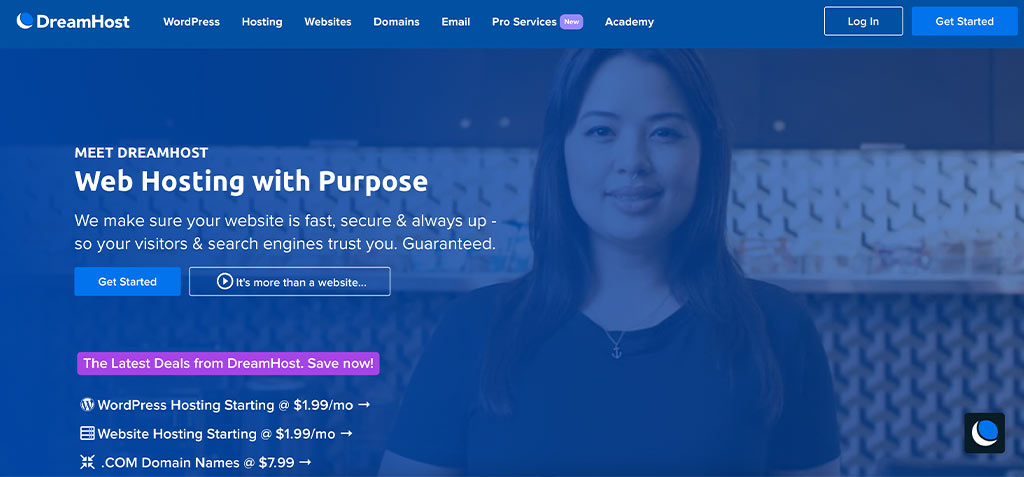 While DreamHost excels in these areas, InterServer matches it in terms of reliability and uptime while providing more affordable pricing plans.
FAQs
Where Is InterServer Located?
InterServer's headquarters and data centers are located in Secaucus, New Jersey, USA.
Can I Upgrade Or Downgrade My Hosting Plan With Interserver?
Yes, InterServer allows customers to upgrade or downgrade their hosting plans per their needs. You need to contact their customer support, who will assist you in changing your plan.
Can I Host Multiple Websites On A Single InterServer Hosting Account?
Yes, InterServer does allow multiple websites to be hosted on a single hosting account. This means that with a single InterServer hosting plan, you can host and manage multiple websites using the allocated resources of your chosen plan. 
Do We Recommend Using InterServer?
Based on my personal experience, I think Interserver is a credible hosting provider.
With its strong uptime, comprehensive security measures, and diverse hosting options, InterServer is an excellent choice for individuals and businesses seeking a dependable hosting solution without breaking the bank.
However, if you are looking for a more reliable web host with a global reach, I recommend checking out Ionos web hosting.
With data centers across multiple continents, Ionos ensures faster website loading times and wider coverage for visitors worldwide.
My first-hand experience found that Ionos provides scalable hosting solutions, allowing seamless resource upgrades as your website grows. Their user-friendly website builder empowers non-technical users to create professional websites effortlessly.
Our #1 Recommendation: Ionos