Choosing the right e-commerce platform is crucial for your digital success, but it can be hard to decide between hundreds of successful platforms. 
As an expert in e-commerce strategies with a deep understanding of these platforms, I've spent countless hours exploring and comparing their offerings. 
I'll guide you through their customization options, e-commerce capabilities, cost-effectiveness, search engine optimization strengths, and customer support services. 
By the end of this review, you will be able to make an informed decision and select the perfect platform that aligns with your specific requirements.
What Is Magento? 
Magento is a powerful open-source eCommerce platform that provides businesses with a robust and flexible framework for building and managing online stores.
It provides a comprehensive set of tools for product management, inventory management, order processing, payment integration, and customer engagement. 
One of the key strengths of Magento is its scalability. Magento supports small businesses with a few products to large enterprises with extensive catalogs and high traffic volumes. 
Additionally, Magento offers multi-store functionality, enabling businesses to manage multiple online stores from a single admin panel.
Magento allows developers and designers to extend their capabilities through customizations and integrations. 
This flexibility allows businesses to tailor their online stores to meet requirements and integrate with third-party applications and services.
What Is Shopify? 
Shopify is a leading cloud-based eCommerce platform enabling businesses to set up and manage online stores easily.
It provides a user-friendly interface and various tools and features to simplify creating and running an online store. 
It also offers a variety of customizable templates and themes that allow businesses to design visually appealing and professional-looking websites without the need for extensive coding knowledge.
With Shopify, businesses can manage products, inventory, and orders efficiently. It offers built-in tools for managing product listings, organizing inventory, setting up payment gateways, and handling shipping and fulfillment processes. 
Shopify also provides a secure and reliable infrastructure for handling transactions and customer data.
Shopify's robust analytics and reporting capabilities provide valuable insights into sales performance, customer behavior, and marketing campaigns. This data-driven approach empowers businesses to make informed decisions and optimize their strategies.
– Mark Davis, eCommerce Analyst at Umarex
---
SEO Comparison
Magento and Shopify offer tools that can help you drive traffic to your online store. Using these tools effectively increases your site's ranking on search engines, making generating sales and gaining profits easier.
Magento 
Magento provides a comprehensive set of tools and guides designed to optimize your Magento store for search engines. It supports custom image alt tags and URLs and offers additional modules to enhance your SEO efforts further.
One notable feature of Magento is its SEO best practices guide, which assists sellers in improving their website rankings.
This guide covers various aspects of SEO optimization, including metadata enhancement, sitemap generation, URL customization, and configuration of robots.txt files.
Moreover, Magento offers built-in marketing tools such as newsletter functionality and trigger-based promotional emails. These features enable you to attract potential customers and generate leads effectively.
Shopify 
Shopify offers an automatic update mechanism for your sitemap, ensuring that new product listings, web pages, and blog posts are promptly included.
Additionally, it allows you to customize meta tags and URLs for your products using SEO-friendly keywords.
Furthermore, Shopify provides seamless social media integrations with popular platforms like Instagram and Facebook. This integration facilitates driving traffic to your store and creating valuable backlinks. 
The platform's marketing automation feature is particularly valuable, enabling the automated delivery of emails using pre-made or custom templates.
Winner: Magento surpasses Shopify in terms of SEO capabilities. It offers a broader array of built-in SEO features, including SEO prompts.
---
Ease of Use Comparison 
When selecting a new platform, ease of use is crucial, especially for individuals who have yet to gain experience building an eCommerce store or those intending to operate the site autonomously. 
Magento 
Magento's user interface provides a comprehensive and feature-rich environment for managing and customizing your eCommerce store. 
However, the start-up process of Magento, being a self-hosted platform, is more complex than Shopify. 
Once you have obtained a domain name and a web hosting plan compatible with this eCommerce solution, downloading Magento Open Source is the next step.
The installation of Magento can be done in various ways, depending on your hosting provider. 
Upon successful installation, you will gain access to the Magento dashboard. This dashboard allows you to configure your online shop, track sales, review recent orders, and monitor the view count of individual items.
Shopify 
Shopify's user interface is designed to be intuitive, enabling easy navigation through various tabs to set up your Shopify plan, payment options, and other store settings, even if you have no coding experience.
Modifying the appearance of your eCommerce store is a simple process. You can install a different theme from Shopify's theme collection or explore third-party marketplaces like ThemeForest and Creative Market.
Adding products to your store is straightforward as well. Go to the Products tab on the Shopify dashboard and click "Add product." 
You can configure each item's details on the subsequent screen, including the product title, description, images, and pricing.
Winner: Shopify excels in terms of ease of use. It offers a more straightforward and intuitive interface, making navigating and building online stores easier for users.
---
Help And Support Comparison 
Having access to customer support is crucial for maintaining a smooth business workflow. The faster technical issues are resolved, the quicker you can resume sales, attract customers, and generate profit.
Both eCommerce platforms offer quality customer support through multiple channels. They also provide knowledge bases and online tutorials for user reference.
Magento 
The Magento Open Source platform has an internal support team dedicated to customer assistance. They offer an extensive Developer Guide for building and customizing online stores.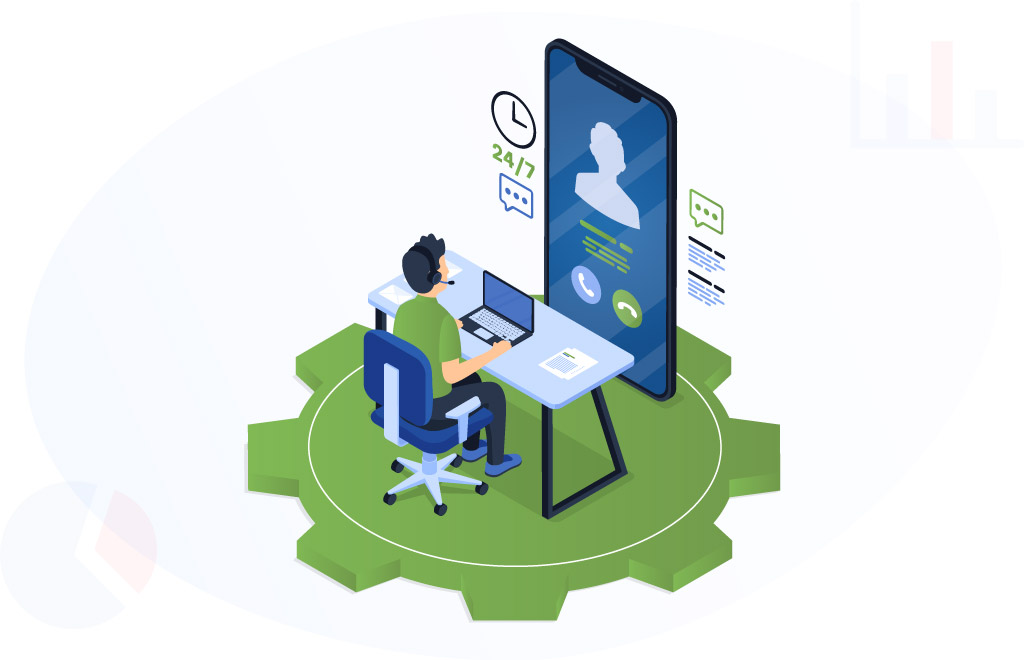 Magento users can also refer to the User Guide for merchant-focused documentation. 
Additionally, there is an active Magento community forum where users and developers can share information, tips, and ideas and troubleshoot technical issues. 
Third-party dedicated Magento support services are available for businesses willing to invest in premium support.
Shopify 
Shopify offers dedicated 24-hour support through email, live chat, and social media. The Shopify Help Center serves as the platform's knowledge base, providing general information about its tools and features. 
Users can also enhance their knowledge and skills through free online courses on Shopify Learn, taught by Shopify experts.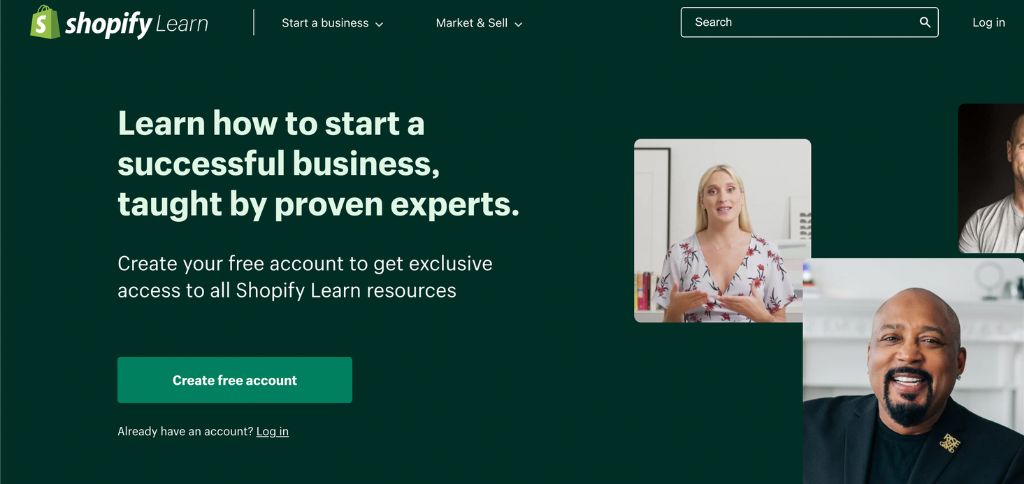 Joining the Shopify Community allows users to discuss marketing, accounting, and troubleshooting, providing additional tips and advice.
Winner: Magento surpasses Shopify in terms of customer support. While Shopify offers great customer support options, it needs to match the level of expertise provided by Magento.
Magento is designed for professional web developers, resulting in top-notch user guides and high-caliber support.
---
Apps And Add-ons
Magento and Shopify provide solutions for merchants seeking advanced functionality and the ability to extend their online shops.
Magento 
Magento Marketplace offers over 5 thousand extensions, with approximately 2 in 5 available free of charge. 
The pricing of apps varies significantly for both Magento and Shopify, allowing merchants to choose based on their specific needs and budget.
Shopify 
The Shopify App Store boasts an extensive collection of nearly 7.5 thousand Shopify apps, including free and premium options. 
These apps cover various merchant needs, encompassing marketing, merchandising, analytics, shipping, store management, customer service, and the sales process.
Winner: Shopify typically offers a larger selection of apps, and most of them can be installed without requiring coding experience, making them more accessible to a broader range of users
---
Payment Processors Comparison 
Shopify and Magento simplify connecting your online store with a payment processor, allowing you to accept online payments effortlessly.
Magento 
Magento offers support for over 150 payment gateways. However, it is important to note that most of these gateways cater to larger businesses, such as WorldPay. 
To integrate more common payment processors like Stripe or Square, you can install them from the Magento marketplace.
Furthermore, Magento provides a convenient feature that allows you to sell directly through Amazon while utilizing your Magento-based inventory. This integration with the Amazon marketplace expands your customer reach significantly.
Shopify 
Shopify stands out with its payment processor, Shopify Payments, which does not impose transaction fees apart from the regular credit card processing fees. 
By utilizing Shopify Payments, you only need to pay the transaction fees imposed by the credit card processor, effectively waiving the fees.
Also, Shopify supports over 100 different payment gateways. These payment gateways come with transaction fees imposed by Shopify. Well-known names like PayPal, Stripe, Amazon Pay, and Apple Pay are among these gateways. 
Winner: Magento is the superior choice when it comes to payment processors. It supports more than 150 payment gateways and allows you to integrate with more payment processors like Square.
---
Marketing Tools Comparison 
Magento 
Magento heavily relies on its Marketplace to access marketing extensions such as Remarkety to run email campaigns. However, for more customized features, integrating these tools often requires the expertise of a web developer.
Shopify 
Shopify provides a comprehensive set of built-in marketing tools, making it easier to scale your store. 
With Shopify, you can seamlessly run email campaigns through various third-party integrations such as Segundo, Klaviyo, and Constant Contact. 
Additionally, you can directly advertise and sell your products on popular social media platforms like Facebook, Instagram, and Pinterest.
Winner: Shopify truly stands out and takes the win because it offers built-in marketing features that allow you to effortlessly advertise your products and reach a wider audience through popular social media channels.
---
Themes Comparison
Magento 
Magento lacks a built-in drag-and-drop website builder, which might pose a challenge for beginners. 
However, for those with coding knowledge, Magento offers unlimited freedom to build fully customized themes that perfectly align with their store's needs. 
It comes with two default free themes, Luma (a responsive demo theme) and Blank (a basic theme for coding custom designs).  The Magento Marketplace provides three additional free and two premium themes priced at $499 each. 
Additionally, there are numerous third-party marketplaces where ready-to-use premium themes can be purchased, catering to various Magento online stores.
Shopify 
Shopify provides a variety of options to suit different businesses and aesthetics. It boasts an impressive 10 free themes and 64 premium themes that users can choose from. 
With its built-in drag-and-drop website builder, Shopify offers a user-friendly customization experience. Beginners can easily install their Shopify theme and utilize the intuitive drag-and-drop functionality to customize their store's appearance. 
With around 100 themes available in free and paid versions, Shopify provides a wide selection catering to various niches and store sizes. 
Each theme comes with a demo store, allowing users to preview its look, feel, user interface, and features before making a decision. 
Shopify's customization process primarily revolves around sections and blocks, eliminating the need for coding. However, advanced users can still leverage custom HTML and CSS for more extensive edits.
Winner: Shopify excels in providing an easy-to-use customization experience through its drag-and-drop website builder and a wide range of responsive themes.
---
Hosting Comparison 
Magento 
Magento requires an external hosting provider, giving you the flexibility to tailor your hosting plan according to your specific requirements. 
However, to access pre-installed cloud features and hosting, you must purchase a Magento's Commerce license, which can be expensive.
Shopify 
Shopify includes hosting as part of its package, with each monthly plan offering a hosting solution. 
It maintains a global network of servers and stores data in the cloud using Content Delivery Networks (CDN). 
Winner: Shopify excels in this area because it offers a hosted solution, making it more convenient and cost-effective for store owners.
---
Magento vs Shopify: Which One to Pick?
It's important to consider your business's unique needs and goals when choosing among ecommerce platforms.
If you prefer an easy-to-use, beginner-friendly platform with a wide range of apps, Shopify is the way to go. It allows you complete control over the shop, security, and scalability that are unmatched.
It also allows you to take time and explore their free trials and wide range of website themes.
If you want to start building a successful online store today, then don't waste any more time and get a Shopify store.
Our #1 Recommendation: Shopify