When creating an online platform, it is crucial to choose high-quality hosting. Hostwinds and HostGator are two popular and reliable hosting providers with a large number of users.
As someone who has tried out numerous hosting providers, I will guide you through a comprehensive comparison of HostGator and Hostwinds, and provide valuable insights that will help you choose the best platform for yourself.
What Is Hostwinds?
Hostwinds is a Seattle-based web hosting services company launched in 2010 as Tracxn Technologies Private Limited before changing to Hostwinds in 2021.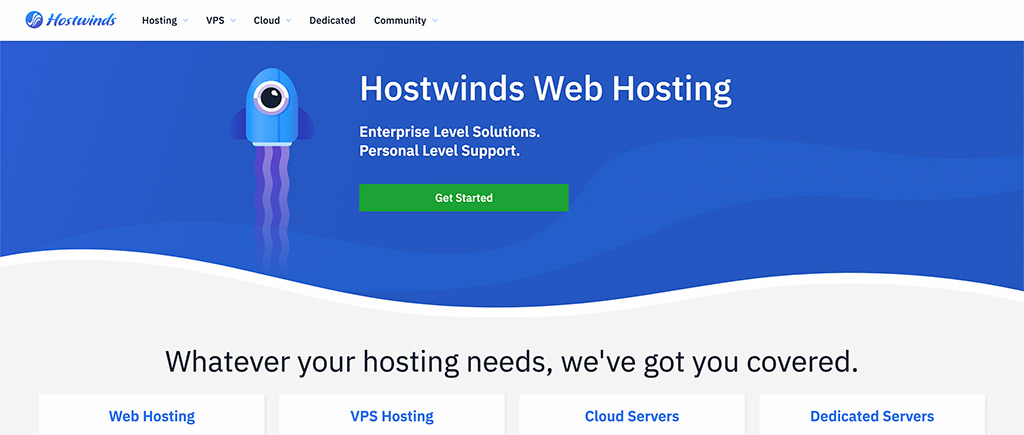 The private company provides several web hosting services, including shared web hosting, dedicated servers, VPS hosting, reseller hosting, white label hosting, and cloud hosting.
With a mission to offer reliable and affordable web services to businesses and individuals worldwide, Hostwinds promises: 99.9999% redundancy, 24/7/365 award-winning support, future-proofed solutions, and a limited window money-back guarantee.
What Is HostGator?
HostGator is a hosting provider of shared web hosting, VPS hosting, dedicated servers, and reseller web host services that started in 2002. It is based in Houston and has an additional presence in Austin, Texas.
This provider promises: unmetered bandwidth, one-click installs, 99% uptime, 24/7/365 support, and a 30-day refund window for unsatisfied customers.
Hostwinds Vs. HostGator Comparison 
Ease Of Use Comparison
Both HostGator and Hostwinds are beginner friendly with great usability, making them a reliable choice for everyone.
Hostwinds
Hostwinds has a friendly control panel with intuitive features such as file managers, a robust website builder, quick shortcuts, one-click application installs, and email account management.
Customizing is straightforward, especially if you have experience with another host's cPanel.
HostGator
HostGator offers a beginner-friendly cPanel. Everything on the platform is well-categorized and easy to find.
It has functions such as setting up your site, managing domains and subdomains, email accounts, and setting up content management systems other than WordPress.
Winner: In this case, I would say it's a tie since both platforms are user-friendly and easy to use, even for absolute beginners.
Performance Comparison
The most critical attribute I look for when investigating performance is uptime. Represented as a percentage, it shows how much time you expect your site to run without interruptions. 100% is ideal, but not realistic due to occasional outages in hosting.
Hostwinds
Hostwinds promises a 99.9999% uptime, which is standard in web hosting. Still, I like conducting a little investigation using services such as uptime.com. I had 100% uptime with Hostwinds over seven days, so there is nothing to worry about.
Hostwinds has a better average server response time of 285ms, which means you will always have a fast website.
HostGator
HostGator has a 99.9% uptime guarantee, and the server response time comes at 378ms. Anything between 200 and 400 ms is acceptable, so you won't experience many inconveniences, although it falls on the slower end.
Winner: Even though both hosting providers deliver excellent performances, the winner of this contest is Hostwinds. It has slightly better uptime and significantly higher server response time.
Web Hosting Server is the lifeline of every website. It should be up and running 24/7.
— Dr. Chris Dayagdag, CEO at Marketlink Web Solutions
Key Features Comparison
Hostwinds
Hostwnds offers the following: unlimited storage, unmetered bandwidth, reseller packages, free SSL certificates, automatic backups, unlimited email accounts, free CDN, and free site migration.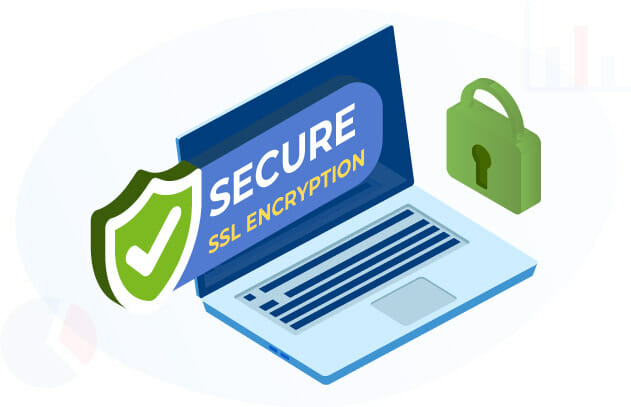 Still, I must also point out that nothing is ever really unlimited, especially not bandwidth and storage.
Looking at the reseller package, Hostwinds is lower-priced. It also offers White Label Hosting. This means you can resell Hostwinds' services under a different brand name for the right price.
The company also offers daily automatic backups. I consider daily backups safer than weekly or monthly schedules. Hostwinds also does well with installations.
It offers 380+ scripts, thanks to the integrated Softaculous installer.
One key area where Hostwinds fails is WordPress. It doesn't support WordPress hosting, so you must work with an external plugin if you must use WordPress. 
HostGator
HostGator, too, provides unlimited storage, unmetered bandwidth, reseller packages, free SSL certificates, automatic backups, unlimited email accounts, free CDN, and free site migration. 
However, HostGator prefers a weekly backup schedule and only has 75 one-click installations. It also lacks White Label Hosting.
WordPress users will be glad to know that HostGator offers WordPress hosting packages.
Additionally, its WordPress Hosting conveniently helps users set up faster and easier with the help of one-click installs, which Hostwinds does not offer for WordPress.
Winner: HostGator is your best bet if you must have WordPress hosting. However, as we have seen, you will also be sacrificing some tools because Hostwinds is more feature-packed.
Hostwinds wins this race, considering its depth of features and the fact that you can still get it to support WordPress through a plugin.
Pricing Comparison
Hostwinds and HostGator offer three price plans under each of their services. 
Hostwinds
Hostwinds shared plans include:
Basic: $5.24 per month
Advanced: $6.74 per month
Ultimate: $8.24 per month
The only significant difference between these plans is the number of domains you get. There's only one for Basic, four for Advanced, and unlimited domains for the Ultimate plan. 
Hostwinds does a great job at keeping the price plans transparent. It comes clean with its price, letting you know what you will always pay from the onset.
The site also provides detailed information on all its bundles, so you know exactly what to expect.
HostGator
HostGator shared plans include:
Hatchling: starting at $2.75 a month
Baby: starting at $3.50 per month
Business: starting at 5.25 per month
The most significant differences between these plans are storage space. With the hatchling option, you get unmetered bandwidth but only 2GB RAM, 2-core CPUs, and 120 GB SSD.
The business plan gives you access to 8 GB RAM, 4-core CPU, and 240 GB SSD storage.
Although HostGator offers attractive rates on the surface, there is a big catch. This price is only an introductory offer featuring 65%, 73%, and 69% off the three plans.
A quick adjustment to find the rate you will be stuck paying at HostGator when you renew your subscription gives us $7.86, $12.96, and $16.94.
The same trend can be seen across all services HostGator offers. You initially get a desirable deal but soon realize you will lose more in the long run.
Hostwinds is the clear winner of the plans and pricing competition because it has lower and more transparent long-term price plans than HostGator.
Besides, it offers a free dedicated IP address and free CDN on all plans.
Security Comparison
Solid security practices are essential for any hosting. Hostwinds and HostGator fare well in terms of security because they offer free SSL certificates. 
Hostwinds
Hostwinds cranks security higher with Windshield, a plugin that enhances your VPS against security threats.
The plugin does regular security audits, sets up a firewall, and performs other server fortification procedures to improve security. This plugin is not part of your subscription, but you can add it at a one-time fee.
This platform also has a practical approach to backups. It runs them daily, ensuring high data safety standards. However, Hostwinds does not support these daily backups natively but rather through a plugin.
HostGator
The HostGator hosting supports security-boosting integrations only through third-party apps, requiring an additional subscription.
It also offers automatic backups, though only on a weekly schedule. Daily backups would be more effective.
Winner: The winner of the best security challenge is Hostwinds because it goes the extra mile with the Windshield security plugin and daily backups.
Customer Support Comparison
Both hosting providers offer commendable 24/7/365 customer support via live chat support. They are generally highly responsive via live chat, usually replying in under a minute.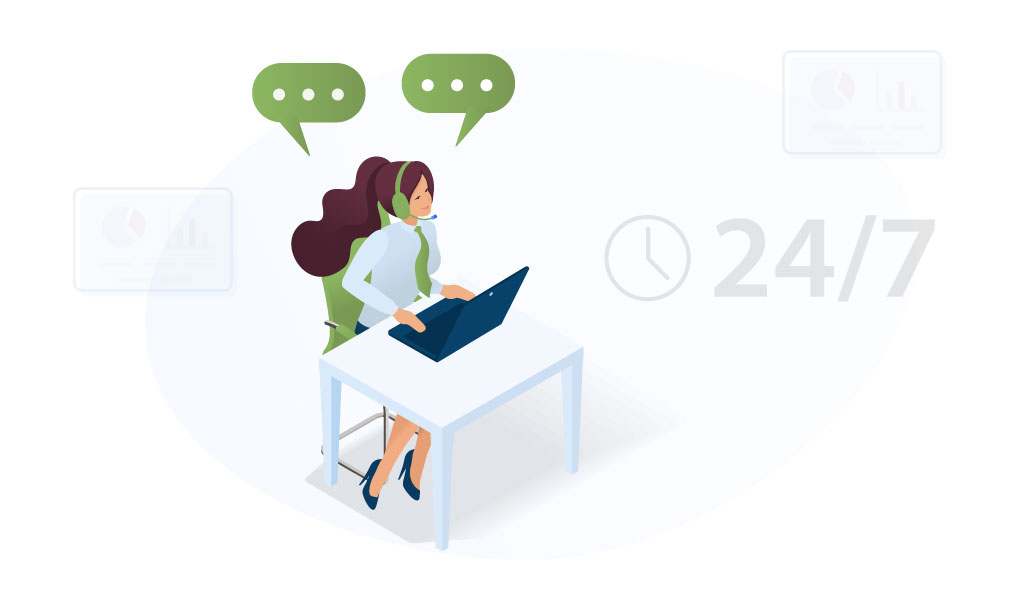 Hostwinds
The hosting provider offers phone support and detailed blogs, video tutorials, and product documentation to guide new users. Their live chat and phone support work just fine, too.
Hostwinds also has email support and online ticket submission. However, I find the ticketing process long, and the company's email correspondence doesn't cut it when I need to fix urgent issues.
HostGator
Like Hostwinds, HostGator has an informative blog, video tutorials, and comprehensive user guides. It lacks the popular email communication channel and a ticketing system, but it makes up for it with astounding HostGator support.
In any case, ticketing systems result in long queues that don't help when you have urgent issues.
Winner: HostGator wins this round. Hostwinds has an excellent customer support structure, but I find HostGator more responsive. They typically respond quickly and have a more helpful and knowledgeable team than the competition.
Hostwinds Vs. Hostgator: Who Is the Winner?
HostGator is an industry veteran and a great solution if you want something affordable for about three years before renewing your subscription.
Yet Hostwinds has a straightforward interface with one-click installations and neatly organized features.
Hostwinds is the ultimate winner with faster server response time at 285ms, white labeling and advanced security measures like daily backups and the Windshield plugin.
At the same time, it has unlimited storage for all its plans and maintains reasonable and transparent price packages.
Our #1 Recommendation: Hostwinds