Two notable contenders in the market are InMotion and HostGator, and if you are looking for the best web hosting provider, you have definitely come across them.
As a seasoned web developer, I have created and hosted numerous websites. During my extensive experience, I have worked with various web hosting providers, including InMotion and HostGator. 
Drawing from my firsthand knowledge, I have compared these two providers in-depth.
Whether you're a fellow web developer, a blogger, or a business owner, this analysis will offer practical insights to aid you in selecting the ideal hosting solution for your websites.
What Is InMotion?
InMotion Hosting is a reputable and well-established web hosting service that has served customers for over a decade.
With a wide range of hosting solutions and exceptional customer support, InMotion Hosting caters to individuals, small businesses, and enterprises' needs.
As a website hosting company, InMotion offers a comprehensive suite of hosting services. Their offerings include reseller, VPS, WordPress hosting, and dedicated servers.
One of its notable offerings is shared hosting, which allows multiple websites to reside on a single server with unlimited disk space. 
What sets InMotion apart from other web hosts is its commitment to delivering reliable, high-performance hosting solutions. It boasts a robust server infrastructure, ensuring optimal uptime and fast loading speeds for websites hosted on its platform.
With shared hosting, you benefit from the economies of scale. The cost of server maintenance and infrastructure is divided among multiple users, making it a cost-efficient option for those with budget constraints.
– Michelle Adams, Hosting Analyst at HTEC Group
What Is Hostgator?
HostGator is a reputable and long-standing web host renowned for its reliable hosting solutions.
Offering a diverse array of hosting solutions, HostGator caters to a wide range of needs in the web hosting sphere.
Their offerings include shared hosting, cloud hosting, VPS hosting, WordPress hosting, and dedicated hosting plans.
This comprehensive selection ensures that individuals and businesses can find the perfect hosting solution regardless of size.
Certain HostGator packages provide unlimited disk space, accommodating websites with ever-growing demands. Additionally, HostGator supports Windows hosting and offers free domain name registration to enhance its hosting packages further.
InMotion Vs. HostGator Performance Comparison
When comparing the performance of HostGator and InMotion web hosts, it is essential to examine factors such as uptime and response time, website speed, website security, and customer support to determine which provider offers a superior hosting experience.
Uptime And Response Time
Uptime and response time are critical metrics when evaluating hosting providers like HostGator and InMotion.
Having personally worked with both providers, I can share my experiences and offer unique examples to compare their performance in these areas.
InMotion 
Similarly, InMotion Hosting emphasizes reliability and guarantees 99.9% uptime. While working with InMotion, I found their uptime claims reliable, as my websites remained accessible without any significant interruptions.
HostGator
Regarding uptime, both HostGator and InMotion Hosting strive to maintain impressive reliability. HostGator boasts an uptime guarantee of 99.9%, ensuring minimal disruptions to your website's availability.
During my experience with HostGator, I observed consistent uptime, with my websites rarely experiencing any significant downtime.
Response time is another crucial aspect of hosting performance. It refers to the speed at which a web server responds to requests, affecting how quickly your website loads for visitors. 
Winner: Based on my personal experience and observations, InMotion Hosting emerges as the winner in this category due to its reliable uptime.
Website Speed
Website speed plays an important role in providing a seamless user experience.
When evaluating the performance comparing HostGator vs InMotion, both providers strongly emphasize delivering fast-loading websites. 
InMotion 
In my personal experience, InMotion Hosting tends to excel in this aspect, exhibiting slightly faster load times, particularly for data-intensive websites like e-commerce platforms.
This can be attributed to InMotion Hosting's robust infrastructure, which optimizes data processing and minimizes latency, ensuring website visitors can navigate product listings, complete transactions, and browse seamlessly.
HostGator
On the other hand, HostGator also delivers respectable website speed, especially for smaller websites or blogs that may have fewer resource-intensive demands.
However, load times may increase slightly during peak traffic periods or when handling tasks requiring significant resources compared to InMotion Hosting. 
Winner: While HostGator also provides respectable website speed for smaller websites or blogs, InMotion Hosting's superior performance during peak traffic periods and resource-intensive tasks gives it an edge in this category. Choosing InMotion Hosting ensures that your website will load quickly and efficiently, enhancing user satisfaction and engagement.
Website Security
InMotion 
InMotion Hosting strongly focuses on website security, providing several robust features to protect against malicious attacks.
They offer free SSL certificates, which encrypt data transmission and enhance the overall security of websites.
In addition, InMotion Hosting employs advanced security protocols, such as DDoS protection and secure FTP (SFTP), to mitigate the risks associated with cyber threats.
HostGator
HostGator also prioritizes website security and offers various security features to safeguard websites hosted on its platform. They provide gratis SSL certificates to secure data transmission, preventing unauthorized access.
HostGator also implements firewalls and malware-scanning tools to monitor and detect potential threats.
Winner: InMotion Hosting takes the lead over HostGator by offering a wider range of robust security features, including a free SSL certificate, DDoS protection, and secure FTP (SFTP), ensuring enhanced protection against potential cyber threats.
Customer Support
InMotion
InMotion Hosting is renowned for its exceptional customer support. They provide 24/7 customer assistance via live chat, phone, and email.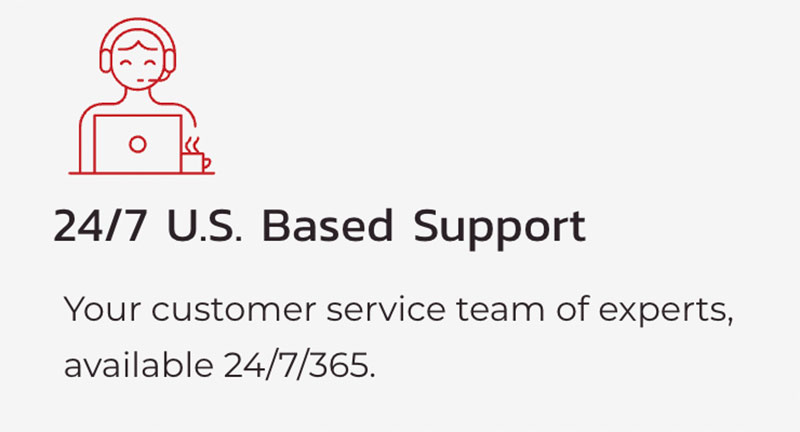 During my interactions with their support team, I found them knowledgeable, responsive, and willing to go the extra mile to address any queries or concerns.
Their support staff is well-trained and equipped to handle hosting issues promptly and efficiently.
InMotion Hosting also offers an extensive knowledge base and community forums where users can find helpful resources and engage with fellow users.
HostGator 
HostGator also offers 24/7 customer support through multiple channels, including live chat, phone, and ticket systems. Their support team is generally responsive and can resolve the most common hosting issues.
However, based on my experience, I found that the response times and level of expertise can sometimes vary.
While they provide a knowledge base and community forums, the depth of information and engagement may not be as extensive as InMotion Hosting.
Winner: The consistency and depth of expertise exhibited by InMotion Hosting make it the superior choice for reliable and comprehensive customer support.
Pricing
InMotion 
InMotion Hosting offers a range of hosting packages designed to cater to various needs and budgets. Their plans start at competitive prices and provide value-added features like free domain registration, unlimited bandwidth, and SSD storage.
InMotion Hosting's WP Core plan starts at $3.49 per month, making it more affordable than HostGator's Starter Plan.
With InMotion Hosting, you can host two websites, and the plan includes unlimited data transfer and offers a variety of features, such as a free lifetime SSL certificate, security suite, and more.
HostGator 
Similarly, HostGator shared hosting plans are affordable, making them suitable for individuals and small businesses. HostGator's plans typically include features like unmetered bandwidth, gratis SSL certificates, and a user-friendly control panel.
It's worth noting that both InMotion and HostGator frequently run promotional offers and discounts, so it's advisable to check their websites for any ongoing deals. 
HostGator's Starter Plan is priced at $5.95 per month. It includes hosting for one website, accommodating up to 100,000 visits per month. The plan provides 1 GB of backups, a gratis SSL certificate, and a free domain.
Winner: In terms of value for money, InMotion Hosting would definitely be a much better investment.
Ease Of Use
InMotion Hosting and HostGator offer user-friendly interfaces and tools to simplify the process of managing your hosting account. 
InMotion 
InMotion Hosting provides a user-friendly interface and control panel that allows you to easily manage your hosting account, domains, email accounts, and other hosting-related features.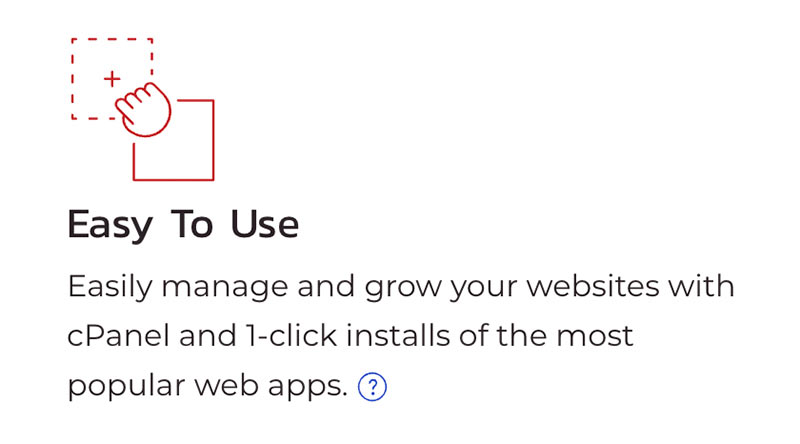 Their control panel is intuitive and straightforward. InMotion Hosting allowed me to effortlessly manage my hosting account and website settings without technical difficulties.
InMotion Hosting also offers a website builder tool, simplifying the process of creating and designing your website without requiring technical expertise.
HostGator 
Similarly, HostGator offers a user-friendly control panel that allows you to manage your hosting account and website settings effortlessly.
Their control panel, known as cPanel, is a widely recognized and user-friendly interface in the hosting industry. 
It provides easy access to various features, including file management, database management, email management, and more.
HostGator also offers a website builder tool, making it convenient for users who prefer a visual and intuitive website creation process.
Winner: InMotion Hosting's emphasis on user-friendly design and ease of use make it the superior choice for hassle-free hosting management.
InMotion Vs. HostGator: Which Is Better?
After careful evaluation and comparison, InMotion is confidently our recommendation as the high-quality choice for your web hosting needs.
With its impressive features, strong performance, and exceptional customer support, InMotion Hosting stands out as a highly recommended provider in the hosting industry.
Throughout this analysis, InMotion Hosting has consistently demonstrated its commitment to delivering reliable, high-quality hosting solutions.
Their emphasis on website speed, robust security measures, and unlimited bandwidth ensure optimal performance for your website, regardless of its size or complexity.
Moreover, InMotion Hosting's user-friendly interface and intuitive control panel make it easy for beginners and experienced users to manage their hosting accounts effectively. 
The seamless setup process, reliable uptime, and responsive customer support have consistently exceeded my expectations, so if you want to experience the same, start using InMotion Hosting today.
Our #1 Recommendation: InMotion