Selecting the right web hosting provider is essential for the success of your website, as it can impact factors such as site performance, uptime, and user experience.
With my extensive experience in evaluating web hosting services, I have thoroughly tested and researched both iPage and HostGator, two renowned hosting providers.
This article will compare and analyze these two providers, examining their features, pricing, and more. 
Whether you are a beginner looking to launch your first website or a seasoned professional seeking reliable hosting, read on to make an informed decision that aligns with your specific needs and goals.
What Is iPage?
iPage is a comprehensive website-building software specifically designed to cater to the needs of various organizations.
It effortlessly empowers businesses, individuals, social groups, and non-profit organizations to create and host websites using customizable layouts. 
With the iPage web host, eCommerce businesses can easily establish online stores, sell personalized merchandise, integrate shopping carts, and seamlessly process payments through a unified platform.
One of the key features of iPage is its ability to enable professionals to create multiple email addresses using a single free domain. 
This functionality facilitates efficient communication management by automating email responses and streamlining email forwarding activities.
Also, iPage offers robust security measures such as SSL encryption, network monitoring, and secure data storage, ensuring a safe online environment for businesses and their customers.
What Is HostGator?
HostGator is a highly versatile website-building software that empowers businesses to leverage various hosting options, including shared, WordPress hosting, dedicated, and VPS, to establish compelling online platforms such as websites, online stores, and portfolios. 
With HostGator, administrators can effortlessly register free domain names while ensuring the secure storage of files through adherence to stringent secure sockets layer (SSL) protocols.
The platform provides managers with seamless access to cPanel, a robust control panel that facilitates essential functions such as visitor tracking, efficient management of marketing campaigns, and automated site backups.
HostGator places significant emphasis on safeguarding businesses against threats such as distributed denial-of-service (DDoS) attacks and malware infiltrations. 
Businesses gain comprehensive control over server configurations through the platform, allowing for optimized performance and heightened security.
HostGator excels in providing reliable and high-performance web hosting solutions. With their robust infrastructure and 99.9% uptime guarantee, businesses can trust that their websites will remain accessible to visitors at all times. The easy-to-use cPanel control panel and one-click installers make managing websites a breeze, even for beginners. HostGator's commitment to customer satisfaction sets them apart in the industry.
-Michael Anderson, Data Analytics at Capital One
Performance Comparison
iPage
iPage web hosting features a 99.9% uptime guarantee and unlimited bandwidth, ensuring a smooth performance for your website, even during high-traffic periods.
Such a high uptime is particularly crucial for businesses and individuals who depend heavily on their websites to generate leads, drive sales, and generate revenue.
By leveraging this performance-driven feature, iPage web hosting provides a comprehensive solution for businesses and individuals looking for reliable and high-performing hosting services.
HostGator
HostGator also offers an impressive 99.9% uptime guarantee for its hosting services. This means your website will remain operational and accessible to your audience almost continuously.
If a shared or reseller server falls short of the 99.9% uptime guarantee, you may receive one month of credit for that package on your account.
Winner: Although iPage boasts a 99.9% uptime like HostGator, HostGator emerges as the winner in this round due to its policy of providing a one-month credit for users whenever a shared or reseller server falls short of the 99.9% guarantee.
Ease Of Use Comparison
iPage
iPage distinguishes itself by utilizing its own Linux hosting control panel called vDeck. While vDeck resembles the traditional control panels used by popular hosting providers like HostGator, it may not suit the preferences of all users.
This is because different users have varying familiarity and experience with hosting control panels.
Some users may be accustomed to a specific control panel interface and find it more intuitive or efficient for managing their websites.
In contrast, vDeck may have a different layout or functionality that requires users to adapt to a new interface.
With iPage's minimalist and user-friendly dashboard,  the hosting experience becomes a breeze from the very start. The interface features a clean grid layout, placing all the essential tools within easy reach with just a click.
The interface is thoughtfully divided into website, email, and other sections. Advanced functions, less frequently used, are neatly tucked away in subcategories, preventing new users from feeling overwhelmed by the interface.
iPage's dedication to providing a simple yet powerful user experience is evident in its intuitive control panel.
Whether a beginner or an experienced user, iPage's vDeck makes website management seamless and accessible, allowing you to focus on what truly matters—building and enhancing your online presence.
HostGator
HostGator offers users a highly accessible and user-friendly standard cPanel control board complemented by personalization.
This well-designed control panel offers seamless access to a comprehensive range of essential features, such as database management, email account setup, SSL management, WordPress installation, and file management.
With intuitive organization and easy navigation, everything you need is conveniently within the categorized sections. 
Additionally, HostGator simplifies setting up popular website scripts like Drupal, Joomla, and WordPress with convenient one-click installers.
For those seeking to install a different content management system (CMS) than WordPress, HostGator offers the Softaculous Installer App section located at the bottom of the control panel.
Here, you can effortlessly select your preferred CMS and proceed with the installation process. This flexibility ensures that users can choose and customize their websites according to their needs.
Winner: In this round of HostGator vs iPage, iPage comes out on top due to its clean grid layout that gives it the extra edge.
Support And Documentation Comparison
iPage
iPage stands out with its commitment to providing expert assistance whenever you need it. It offers round-the-clock support via phone, live chat, and ticket-based email systems.
My experience with iPage's live chat support was exceptionally positive, with fast and efficient responses from knowledgeable agents.
Their straightforward knowledge base has helped me resolve several web hosting issues with ease, making troubleshooting a breeze with a little bit of digging.
HostGator
HostGator also prioritizes customer support by offering 24/7 availability through live chat and email.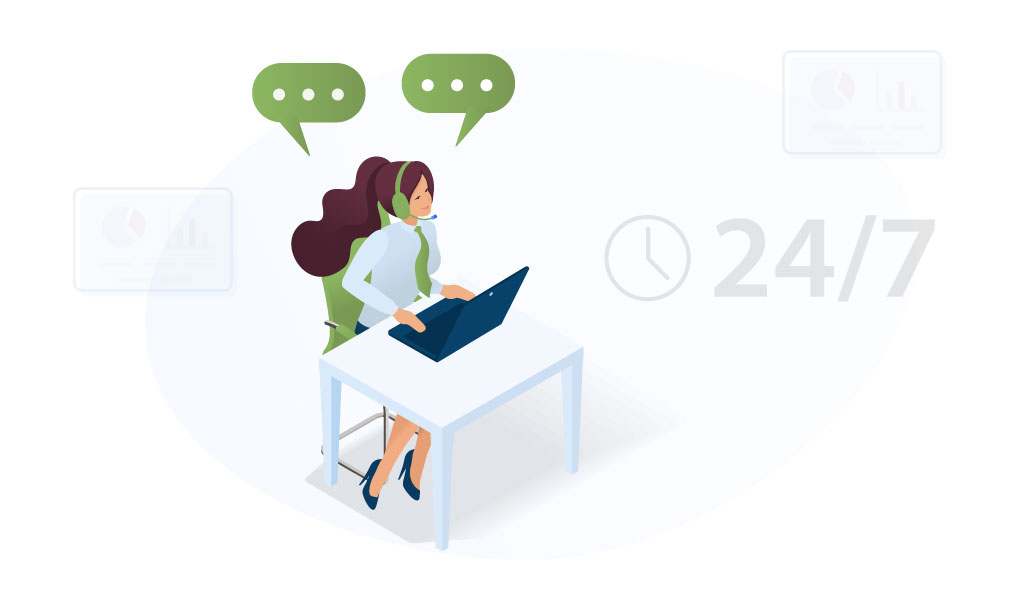 During my interaction with their live chat support, I was promptly connected with a knowledgeable agent within five minutes who could address my inquiries effectively.
HostGator has provided me with a robust knowledge base and extensive documentation, making it easy to find answers to common questions and troubleshoot issues independently. 
This comprehensive support ecosystem allowed me to access resources conveniently, empowering me to resolve any concerns efficiently.
Whether through their responsive live chat, responsive email support, or self-help resources, HostGator provides the necessary assistance to maximize your hosting experience.
Winner: It's a tie! Both iPage and HostGator ensure that their customers receive the assistance they need around the clock. Whether you prefer to communicate through live chat or email, their dedicated support teams can provide the guidance and solutions necessary to enhance your web hosting experience.
Pricing Comparison
iPage
Regarding pricing and hosting plans, iPage simplifies the process by offering a single comprehensive package, the Go Plan. 
This is an all-inclusive solution designed to cater to the needs of personal websites, small businesses, and blogs. 
The Go Plan provides unlimited web hosting service, ensuring you can create and host your website without worrying about any limits.
The Go Plan is billed on an annual basis, and iPage provides you with three payment options:
Three years at just $1.99 per month ($71.64 in total)

Two years at $2.49 per month ($59.76 in total)

One year at $2.99 per month ($35.88 in total)
This pricing flexibility allows you to select the best plan for your budget and hosting needs.
Also, iPage offers a free domain name with its Go Plan, making it an affordable choice among web hosting companies.
HostGator
On the other hand, HostGator offers a range of shared web hosting plans with competitive pricing.
They provide introductory offers, where your initial contract can be as low as $2.75 monthly.
However, the service reverts to the standard pricing after the initial term.
The three plans offered by HostGator are:
Hatchling: $2.75 per month

Baby: $3.50 per month

Business Plan: $5.95 per month
Each hosting package provides a free domain name for the first year. 
HostGator's flexible plans make it one of the best web hosting services on the market, catering to a wide range of needs, from personal blogs to large e-commerce websites.
HostGator also offers other hosting services, such as WordPress, cloud, and dedicated hosting.
The variety of plans and services ensures that HostGator can meet the diverse needs of its customer base.
Winner: As evident, iPage offers significantly cheaper initial plans than HostGator. However, HostGator's variety of plans and inclusion of a free domain name makes it an appealing option for those with diverse hosting needs.
iPage vs HostGator: Make The Right Hosting Choice 
After thoroughly assessing iPage and HostGator, I recommend iPage as the top web hosting provider in the market today.
iPage offers an excellent balance of affordability and features, making it an ideal choice for both beginners and experienced website owners.
Visit iPage's website today to explore its hosting plans and take the first step toward building a successful online presence.
Our #1 Recommendation: iPage