Hosting for email is a service offered in two ways: free webmail sites and paid sites. Free email providers are numerous and are usually used for personal emails. However, paid email hosting is typically used for businesses, schools, small business owners, large companies, and anyone with a blog looking to scale.
As any digital marketer should, we spent hours researching everything there is to know about email hosting. In this guide, we will discuss who needs an email hosting service, the difference between free and paid email hosting, and much more.
What Does Email Hosting Mean?
Email hosting means a hosting provider is renting email servers to its customers.
While included email addresses are available with many hosting services, some businesses prefer to take advantage of the power and flexibility of utilizing professional email services.
With professional email hosting, both incoming and outgoing emails are encrypted and managed by separate shared or dedicated email servers.
For example, a hosting company can offer email hosting for free alongside their packages.
With email hosting services, they can manage and link your email address to your own domain name and ensure the implementation of authentication and encryption in a dedicated email server.
Professional email hosting services include advanced email management with solutions and innovative features.
When you purchase premium email hosting, expect to receive add-on tools.
You can use these tools to target aspects of your mailing list and facilitate email marketing campaigns.
How Does Email Hosting Work?
Email hosting works by providing servers that store and manage email accounts, allowing users to send, receive, and manage emails using their custom domain name.
Premium email hosting services offer more advanced solutions for your business communications. The email hosting providers will host your emails in a dedicated hosting environment.
Email authentication will be offered to avoid phishing scams and other cybercriminal-related activity to protect your business and its clients.
There is no need to find a different email hosting provider. Your email and web hosting can be the same hosting company as your web host.
Types of Email Servers
ISP Servers
ISP or Internet Service Providers offer email servers for standard personal email communication.
The service is elementary and unsuitable for sending mass emails at this server level.
ISP servers limit the number of emails you can send.
Businesses looking to capitalize on email marketing campaigns with their growing mailing list may have issues.

You should get your email hosting from a hosting provider or a hosting email service if you plan to send a substantial number of emails.
POP3 Email Servers
POP3 (Post Office Protocol) download emails from the mail server and store them on your computer.
It allows you to read your emails when you aren't online.
However, some or all of the emails downloaded may no longer exist on the server.
When you check your emails from multiple devices, this can become problematic.
IMAP Email Servers
Internet Message Access Protocol (IMAP) works differently from other email servers.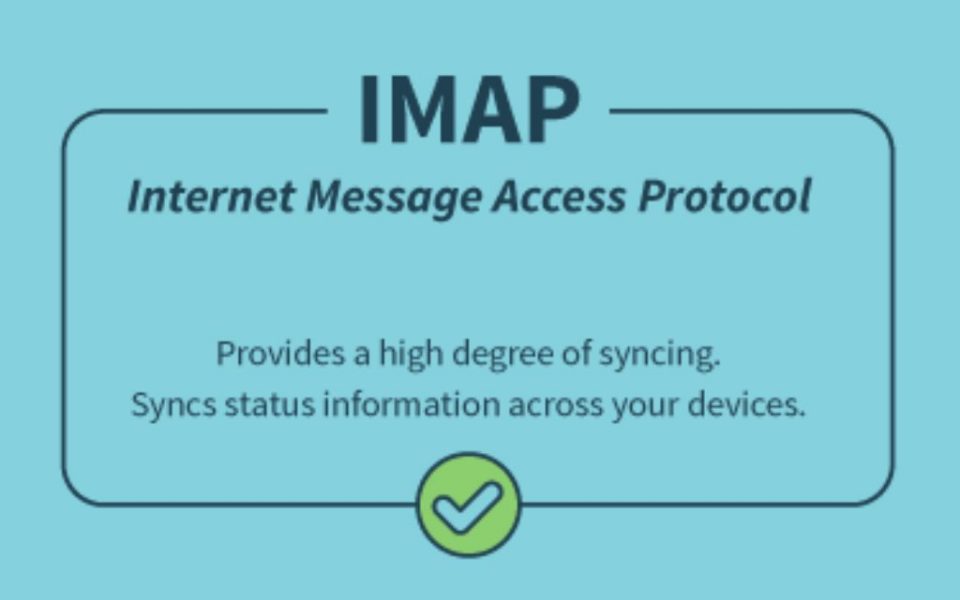 With IMAP servers, the email client is consistently synched with the mail server.
Therefore, you can read emails without a connection to the internet.
It is made possible when the entire email message is downloaded before a disconnection.
IMAP is a perfect email server if your business requires a central mailbox that multiple people need to access.
Additionally, it is the ideal email server if you need to check email from various devices.
POP3 vs. IMAP Servers
While POP3 (Post office Protocol) is considered the most popular email protocol (promoted as default by ISPs as the preferred server method), IMAP is the most efficient method to manage email.
Many email hosts utilize IMAP because it is a more efficient protocol, even though it requires more server resources.
The Benefits Of Email Services
Why choose an email host when you could use free webmail? There are multiple answers to this question.
The first illustrates the most crucial benefit: the conventions you can use with an email domain name.
It is beneficial because you can have email addresses for your company-wide staff under your business website's name.
For example, you were the owner of a Photography website where you displayed your portfolio and sold prints of your photos to your customers.
The second benefit of using premium email is security. Due to extra encryption and authentication, email hosting is more secure than typical free webmail sites.
Large email hosting providers like Yahoo, Hotmail, and Gmail offer relatively safe email services.
However, their size makes them more susceptible to hackers, spam, and phishing scams.
The third benefit of an online hosting service is that you have more control over the service you opt for.
As a hosting email customer, you'll have direct access to technical support start of the email hosting provider. If you're having issues with your email deliverability, consider consulting with email deliverability experts.
Differences Between Domain, Email Hosting, And Web Hosting
To avoid confusion between these three types of internet hosting services, we'll quickly outline each one to demystify them.
Domain Hosting And Registration
This involves storing domains and facilitating their registration.
A registrar will register yourwebsite.com, giving you a direct address to send web visitors to your website.
If you're using a third-party hosting provider to register, like your hosting company, they become your domain host.
Email Hosting Services
With premium email hosting services, the storage of your messages, attachments, and other associated file types are on a server.
When you receive an email to your domain address, it is usually done across end-to-end encryption.
During this time, the email server will decide what action to take, reply or ignore while allowing for spam filters, re-routing requests and if the sender is on a blocklist, as stated earlier.
Your hosted email can be simultaneously hosted on the same server as your online hosting service.
The second option, your hosted email, can be managed by another email hosting service.
A third option is to have one server for hosting and another for email services within the same server.
Email hosts may specialize in email hosting only.
However, most likely hosting companies will offer a complete package of all three services (domain registration and hosting, email hosting, and web hosting).
Web Hosting
Web hosting services allow email users to rent computer resources such as memory, bandwidth, and server space needed to host website files on the internet. Hosting enables your website to exist.
Web hosting users can store and create content for their website on a server-rendered via a web browser at an address (domain name).
Free Vs. Paid Email Hosting Services
Free Webmail
Managed email accounts from web hosting email services allowing the sending and receiving of email through POP3 and IMAP email clients.
When we think of free email hosting companies, a few that come to mind are Gmail from Google, Yahoo, Microsoft's Hotmail, and even AOL.
Pros
Free for anyone to use without a commitment or contract
Usually, with free email hosting, you receive enough storage for the needs of individuals and small businesses.
Cons
Includes banners and advertising
No professional email address, for example, @gmail.com, @yahoo.com, etc.
Potentially less security
Visitors to your website don't have confidence in your business
Little to no cloud storage space
No personalized and branded domain email, for example,

[email protected]
Profession Email Hosting Service
When considering the best quality email hosting providers, the features they offer should include:
An email with a personalized domain name, showing your customers that you're a professional business and building your brand's visibility.
You're more likely to work with a company with an email like [email protected] instead of [email protected].
The latter is not professional, and for the technically savvy, you may consider the email from a business at a free email address spam, a phishing scheme, or a fraudulent website.
More storage space in most cases.
Spam filters and robust antivirus software.
Ironclad security measures to keep out cyber criminals and hackers in the rare event of network failure and other catastrophes.
With professional, paid email, emails are secured with end-to-end encryption and other security features within the email host's data center.
Professional email hosts also have optimal recovery solutions to mitigate any technical disaster.
No banners or advertisements in your inbox like with free email services.
You receive collaboration tools like shared calendars, address books, folders, task lists, etc., that can be shared and viewed among your team, which is helpful for small and large organizations and makes collaborations easier.
Synchronization on all devices via webmail, an email client like Outlook, or your smartphone.
Includes secure authentication schemes like rerouting, filtering, and replication.
Contact and folder management
The ability to send and receive large attachment files
The ability to mail safelists and deny lists
Email backups and archiving
Autoresponders, use of aliases, and forwarders
Use of POP3/IMAP servers
Email Hosting Software
Above, we've explained email hosting with different protocols and servers.
However, how do we access these emails?
There is a stark difference in the interfaces and the capabilities of basic and hosted email hosting.
Hosting clients of web email differ from email provider to email provider.
cPanel has a type of web hosting email service which allows you to manage and send emails from various email client options.
cPanel also allows you to create many different email accounts.
The amount typically depends on your hosting email package.
Additionally, you can manage emails via email clients like Thunderbird and Outlook by SMTP/POP/IMAP protocols and connections.
People using multiple email accounts would benefit from this service.
How To Set Up Email On Your Domain
Setting up your email on your own domain name is relatively easy.
Because you've already directed your website to your domain, you have to choose an email client in your cPanel and follow the instructions to set up your email and add email accounts.
It's straightforward to do. The email client choices include Round Cube and Horde.
If you decide to use an external email host, they will walk you through the steps of connecting your email address to your domain. Each email host will have a different email client or interface.
Additionally, you can use clients like Outlook. If you like the look of Google's email interface, they have an excellent paid email hosting service, including Google's suite of programs.
Can You Host Your Email On Your Own Server?
The short answer is yes, hosting your email on a server you run is possible.
However, it's expensive and time-consuming, so most companies opt to purchase an email hosting service from a provider.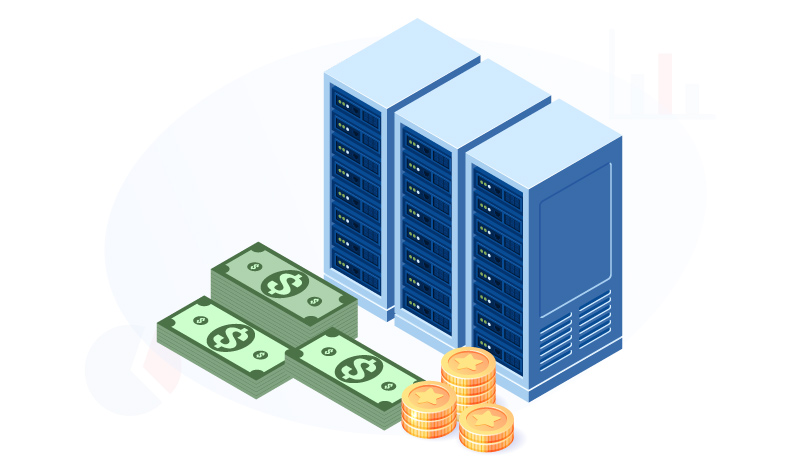 First, you'll need a dedicated server. Purchasing a dedicated server is the most expensive type of server.
It consumes lots of electrical and energy, requires lots of cooling, and incurs additional costs.
Secondly, you'll need to hire someone with an IT degree who has experience managing a server. It's an added expense.
Other things to consider are storage space, software licenses, and limited network capacity.
More challenges include insufficient security, difficulty syncing messages across multiple devices, and failed backups.
These issues can be catastrophic for businesses. However, many options are available, with email hosting providers ready to do the heavy lifting.
Why Do You Need Email Hosting? 
Email powers many businesses. It facilitates communication between colleagues, vendors, and customers.
A company that relies heavily on email will want a reliable email service that is cost-effective and without the hassle of running an in-house server.
The demand for quality email hosting and email services has skyrocketed, creating competition for the best services offered for email hosting. You have many options to choose from.
Consider your needs and then make your choice. Feel free to check our list of web hosting providers for your business.