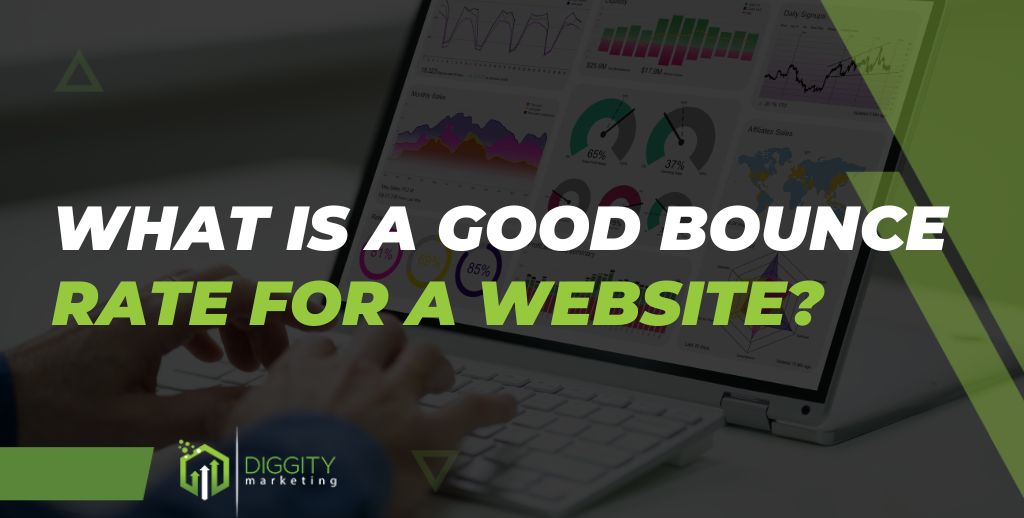 Web traffic isn't created equal, and visitors come to your website for several reasons and from several sources.
The average bounce rate of your website is based on the percentage of people that come to your website's landing page and then leave without clicking on anything or visiting another page.
Your page's bounce rate can affect the engagement of future site visitors as well as the success of your business.
As experts in building successful websites, we will discuss average bounce rates, good bounce rates, and how to improve your bounce rate.
Quick Summary
A bounce rate is the number percentage of visitors that visit your website for a single page session by not going past the landing page.

A good bounce rate is between 26 and 70 percent but can vary based on the website type, where the traffic comes from, etc. 

Bounce rate is not considered a ranking factor with Google but can be a sign of weakness in certain SEO factors.
What Is Bounce Rate?
A bounce rate is the percentage of website visits that don't navigate to any other pages on your website. Google defines a bounce as a single-page session on a website.
What Is Considered A Good Bounce Rate?
A good bounce rate for a website is between 26 and 70 percent. This is the average bounce rate of websites.
However, bounce rates can vary based on where that traffic comes from and where the traffic lands.
Here are the average bounce rates for different types of websites [1]:
Ecommerce site: 20 to 45 percent

B2B: 25 to 55 percent

Lead generation websites: 30 to 55 percent

Non ecommerce Content websites: 35 to 60 percent

Landing pages: 60 to 90 percent

Blogs and dictionaries: 65 to 90 percent
Your bounce rates can also vary by the source of the traffic. Here are average bounce rates by source of traffic [2]:
Organic search traffic: 43 percent

Paid searches: 44 percent

Direct traffic: 49 percent

Referral traffic: 37.50 percent

Display advertising: 56.50 percent

Social media traffic: 54 percent

Email traffic: 35.20 percent
Is Bounce Rate a Ranking Factor?
No, bounce rate is not a Google Analytics ranking factor. However, a high bounce rate can be a symptom of weakness in other SEO factors that affect Google analytics, such as [3]:
Slow loading speeds

Low-quality page design

Poor mobile optimization

Mismatch of content and keywords
Is a high bounce rate bad? If the success of your website depends on people visiting more than one page, then yes, a high bounce rate is bad.
– Jeff Lizik, CEO at Redshift Digital Marketing
12 Reasons For A Higher Bounce Rate
Here are some possible reasons a high bounce rate can occur, including: 
1. A Slow Loading Webpage
A slow-loading page can affect whether or not you have a good bounce rate. Website speed is a part of Google's ranking criteria. If your page or blog post takes over a few seconds to load, website visitors may leave. 
2. Self-Sufficient Content
Occasionally, your content is enough on its own that people can satisfy search intent quickly and leave your website. If visitors spend a couple of minutes or more on your page, it signals to Google that your content is relevant to their search.
3. Disproportionate Contribution
You may have a few specific pages that are contributing disproportionately to your website's bounce rates. If you have a single call to an action landing page that causes them to take action and leave, this can lead to high rates.
4. Misleading Title Tag Or Meta Description
If your title tag doesn't accurately summarize the content of your page, website visitors may come to your website thinking your content is about one thing to find out it isn't and then leave when it doesn't satisfy their search intent.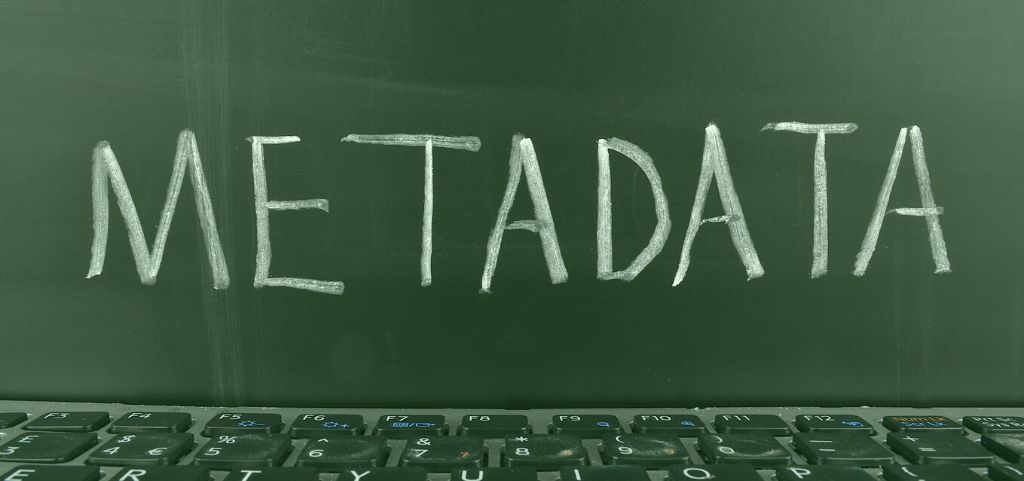 5. A Blank Page Or Error
If your bounce rate is very high and people are spending only a few seconds on your page, the page is likely blank or not loading correctly. This can quickly cause a fast exit rate.
6. A Bad Link
If you notice that you have a low bounce rate on organic traffic but a high bounce rate from referral traffic, the referral website could send you visitors from a link with misleading context.
7. Affiliate Landing Page 
If you are an affiliate, the goal of your page is to send people from search results away from your website to the seller's site. In this case, if you have a high exit rate, you are doing the job correctly. 
8. Low Quality
People visiting your website from search results may be leaving because your content is low quality or overcomplicated. If your content is written by doctors and uses too much jargon, user engagement can be lacking due to users not understanding the content.
9. Bad Interface
If your website has lots of paid ads and pop-ups that prevent users from reaching your site content quickly, you may have a high bounce rate. Also, if your page is too hard to navigate or confusing, you will often lose your audience.
10. Non-Mobile-Friendly Page
If your website hasn't been optimized for mobile users and looks clunky or experiences slow load times, it will lead to a high bounce rate. Google Analytics also recognizes pages that aren't mobile-friendly [4]. 
11. Depth Of Content
While Google Analytics UA can give users fast answers, your website can provide them with a deeper look into the content. Ensure that your website's content encourages people to explore other pages of your website for further information on the topic.
12. Asking Visitors For Too Much
Asking users for their personal information immediately, such as a credit card number, can lead to a higher bounce rate because the user doesn't yet trust the website. 
4 Tips to Reduce Bounce Rate
The following methods can help your website reach a lower bounce rate and encourage people to engage with more than one page of your website.

1. Creating Relevant Content
For a lower bounce rate, you will want to create a marketing strategy and content strategy that is consistent and relevant to your target audience. For example, if you have a real estate website, you shouldn't be creating content about celebrity gossip [5].
2. Optimize The Speed Of Pages On Your Site
Almost everyone is expected to leave a site if the page takes too long to load. Google provides tools like PageSpeed Insights and Lighthouse Audits to test that your website meets SEO standards, best practices, and performance ethics. 
Using a content delivery network, removing unused code, and minifying HTML can help optimize website speed and save people visiting your website from a poor experience.
3. Suggest Related Content
Having related content suggestions on your page can engage users to stay on your website longer and decrease your bounce rate. 
4. Utilize Internal Links
Internal links that are relevant to your website can help rank your website with search engines and establish your website as an authority on the topic.
FAQs
What Does A 100 Percent Bounce Rate Mean?
A 100 percent bounce rate means that no one is engaging with your website, and they are all leaving. This is the least desirable outcome for a website.
What If You Have A High Bounce Rate?
If you have a high bounce rate, that indicates that fewer visitors are visiting pages of your website other than your landing page. This can lead to fewer users visiting your website and indicate your website may have issues.
Why Is Bounce Rate A Misleading Metric?
A bounce rate is a misleading metric because it doesn't truly reflect how users are engaging with a website. For example, a visitor could visit the website and read an entire single page where the visitor lands and leave. 
Is A 0 Percent Bounce Rate Good Or Bad?
A 0 percent bounce rate is bad. It can typically mean that your website has technical issues, or you don't get any visitors to your website at all.
What Is A Bounce Rate Vs. An Exit Rate?
A bounce rate is the percentage of single session visits to a website, and the exit rate is the percentage of visitors to a page on the website where they exit the website to another website either from an internal link or other content marketing.
Why Do You Need A Low Bounce Rate?
You need a low bounce rate because it shows that your website visitors aren't just leaving your website after reading the landing page; they are also clicking internal links and visiting other website pages. All of this leads to better user engagement.
Are Bounce Rates Really That Important?
When looking into your website's high bounce rates, it is essential to see the whole picture. Pay attention to how much time people spend on your website, where the traffic is coming from, what device they use, and if your content is aligned.
Bounce rates can vary based on several factors, including traffic type, the type of website, and more. To reduce bounce rate and improve your website, focus on high-quality content, site speed, related content, and internal linking.

Bounce rate is crucial to the health of your website and audience engagement. You can join The Affiliate Lab and discover effective strategies to improve your bounce rate.