With millions of websites competing for attention, optimizing your website for search engines is more important than ever. Therefore, understanding the ins and outs of off-page SEO is not a luxury. 
Off-page SEO helps search engines understand how much other websites and online communities trust your website, which is a significant factor in determining your rankings. 
As an industry veteran, I can assist you in navigating the complex world of off-page SEO and boost your website's visibility in search results. 
We'll dive into the importance of off-page SEO, how it differs from on-page SEO, and actionable strategies for off-page optimization.
Quick Summary
Off-page SEO refers to all search engine optimization techniques executed outside a website to improve its search engine ranking.

The key off-page search engine optimization tactics include link building, content marketing, local SEO, public relations, reviews, podcasts, forums, social media, influencer marketing, and events.

A successful off-page SEO strategy can drive traffic to your website, increase your brand's visibility, and improve your search engine rankings.
What Is Off-Page In SEO?
Off-page in SEO is the steps you take outside your website to boost its search engine rankings. 
It aims to improve your site's popularity, relevance, trustworthiness, and authority by getting endorsements from other reputable online sources. 
These can be in the form of backlinks, social media shares, or even just simple mentions on other websites. 
Why Is Off-Page Important?
Off-page SEO is important because it helps search engines recognize your website as a valuable and trusted resource. 
Google considers off-page SEO factors like backlinks and brand mentions to decide where your web page should rank [1].
On-Page SEO Vs. Off-Page SEO
On-page SEO involves everything you can directly manage on your website, while off-page SEO includes actions outside your site. 
On-Page SEO consists of optimizations you make on your website to enhance its search engine performance. 
This includes content creation, proper keyword usage, title tags, meta-descriptions, internal linking, SEO-optimized URLs, and image alt text. 
These ranking factors are crucial for search engines to understand your site's relevance and are entirely within your control. On the other hand, off-page SEO refers to external factors like backlinks and mentions on other websites. 
It involves social media marketing, influencer outreach, and building links, which help boost your website's credibility and ranking. 
While you can influence off-page SEO, you can't control it entirely, as it relies on external sources.
How To Do Off-Page SEO
There are several tactics you can follow to do off-page SEO. Here are five of them:
1. Link Building
Link building is getting other websites to link to yours. These links, called backlinks, help show Google your site is important. The more quality backlinks you have, the better your chances of ranking high on search engines.
Links are really important for us to find content initially. So it's like if nobody links to your website ever then we're going to have a hard time recognizing that it even exists.
– John Mueller, Search Advocate at Google
There are two key factors to consider: authority and unique domain. 
Authority refers to how much search engines respect and trust a website. If you want to build a reputable website, getting links from other platforms helps boost your site's reputation.
Unique domains are like having a diverse group of friends. Search engines see your site as more reliable and trustworthy if you've got links from different, quality websites. So, it's not just about quantity but also the variety of sources. To build a more effective link-building strategy, consider the following:
Guest Posting
Reach out to websites in your niche that accept guest posts. For example, if your expertise is in digital marketing, find sites that have previously published a guest post on the topic, and pitch them your unique article ideas. 
Find broken links
Find broken links on high-authority websites, create relevant content on your site, and then contact the webmaster to replace the broken link with yours. 
It is a win-win situation, as you help them fix a problem while earning a valuable backlink.
Resource Pages
Identify resource pages in your niche and pitch your content as a valuable addition. If you have an in-depth guide on gardening, you can approach websites with gardening resource pages and suggest adding your guide to their list.
2. Content Marketing
Content marketing is creating valuable content and spreading it across different channels. These are some of the best content marketing strategies:
PR (Public Relations)
Public relations is maintaining a positive image and reputation for your brand, product, or service. 
It involves creating and promoting stories that highlight your brand's strengths and achievements, connecting with journalists and media outlets, and handling any negative publicity that comes your way [2].
Social Media
Social media platforms like Facebook, Twitter, Instagram, and LinkedIn are online playgrounds where you can share content, engage with your audience, and build relationships with potential customers. 
By posting regularly, interacting with your followers, and sharing valuable content, you can create a solid online presence and attract more people to your website. 
Remember to keep it fun, engaging, and true to your brand.
Influencer Marketing
Influencer marketing is collaborating with famous online personalities or influencers with a loyal following that matches your target audience. 
These influencers can help spread the word about your brand through sponsored posts, product reviews, or even mentioning you in their content. 
Podcasts
Podcasts are an excellent way to share your knowledge, connect with experts, and engage with your audience.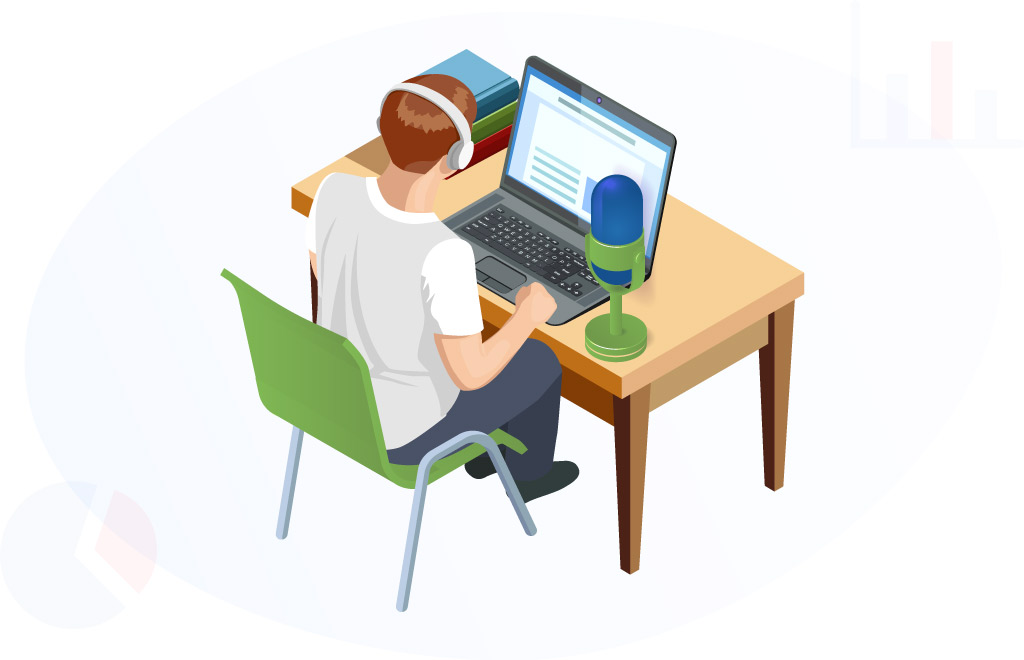 Being a guest on popular podcasts or hosting your own can also help your SEO. When you're featured on a podcast, they often include a link to your website in the show notes, which can earn you some backlinks.
Forums
Forums are online communities where people discuss and share their thoughts on specific topics. By participating in relevant forums, you can showcase your expertise, help others, and even drop a link to your website (if it's relevant and valuable). 
3. Local SEO
Local SEO is about optimizing your website and online presence to rank higher in search results for local searches. 
It's very important for businesses that rely on customers from a specific area, like your favorite mom-and-pop pizza place or the dentist just around the corner. 
By focusing on local SEO, these businesses can attract more customers to their community. One key off-page tactic for local SEO is setting up and optimizing your Google Business Profile. 
This is like your online business card, showing essential info like your business name, address, phone number, and operating hours.
A well-optimized profile can appear in Google's local search results and on Google Maps, making it easy for people nearby to find you [3].
Another crucial part of local SEO is having consistent NAP citations (Name, Address, Phone number) across the web [4].
The key is ensuring your NAP info is accurate and consistent everywhere it appears online, like on your website, social media profiles, and local business directories.
4. Reviews
People love to hear what others say about a business before deciding to give it a shot. 
Plus, Google loves it when your site has solid E-A-T (Expertise, Authoritativeness, Trustworthiness), and reviews are a big part of that.
Ask your happy customers to share their experiences online. Most people are glad to help out a business they love, so just remind them how much their review means to you.
Also, make it a habit to respond to all reviews, whether they're singing your praises or giving you some tough love. A thoughtful reply shows you genuinely care about your customers' experiences and always want to improve. 
Doing this will create a loyal customer base and show Google that your business is trustworthy.
5. Events
Hosting events is an excellent way to boost your off-site SEO game while connecting with your audience and creating excitement around your brand. 
Whether it's an online webinar, a local meetup, or a full-blown conference, events can drive social engagement and attract those valuable backlinks.
When promoting your event, people will talk about it, share it with their friends, and mention your brand in the process. Also, do not forget your event landing page. People visit to learn more, register, or share because they think it's cool. 
Organizing an event can take effort, but the benefits can be well worth it. 
FAQs
Is Off-Page SEO Good?
Off-page SEO is good. It is crucial in improving your website's visibility and rankings. By focusing on off-page SEO tactics, you can establish your brand's authority and credibility, ultimately driving more traffic and conversions.
What Are Some Off-Page SEO Elements?
Off-page SEO elements are external factors that influence your website's rankings. These factors include backlinks, social media, and online directories. Other off-page elements include reviews, events, and PR, which can all help to build your online reputation and improve your SEO.
What Is The Most Important Factor Of Off-Page?
The most important factor of off-page SEO is backlinks. High-quality backlinks from authoritative websites signal to search engines that your site is trustworthy and valuable. It's important to note that not all backlinks are created equal. Backlinks from low-quality or spammy websites can hurt your site's rankings. 
Boost Your Rankings With Off-Page SEO
Off-Page SEO can make or break your website's success. 
By implementing effective link-building, content marketing, local SEO, social media engagement, and tactics, you can improve your website's credibility, visibility, and authority. 
Remember that off-page SEO is a continuous effort, and it takes time to see results. You can join The Affiliate Lab program and learn more about off-page SEO.
If you master these techniques and stay consistent, you can boost your rankings and attract more traffic to your site, leading to long-term success.
References
https://www.google.com/intl/en_us/search/howsearchworks/how-search-works/ranking-results/

https://digitaloft.co.uk/digital-pr-success-study/

 

https://support.google.com/business/answer/7091?hl=en

https://www.searchenginejournal.com/ranking-factors/local-citations/