Navigating the world of website creation and online commerce can be tricky, however, there are two significant players: Wix and Shopify. 
As an expert in digital strategy with a deep understanding of e-commerce platforms, I've spent countless hours exploring and comparing their offerings. 
This article delves into a detailed comparison of Wix and  Shopify, examining their e-commerce features, ease of customization, e-commerce capabilities, cost-effectiveness, SEO strengths, and customer support services. 
I aim to provide a comprehensive understanding of each platform's strengths and weaknesses, guiding you in identifying the best online store builder.
What Is Wix?
Wix is a website builder that offers user-friendly drag-and-drop tools and a wide range of ready-made templates. 
With over 500+ templates, you can create your Wix website without needing specialized skills or hiring a web developer, which makes it a great option for creating an ecommerce platform.
Wix boasts a massive user base of over 200 million registered users worldwide and supports 17 languages, making it accessible to diverse users. Additionally, the Wix store includes many features enhancing its e-commerce functionality.
What Is Shopify?
Shopify is an e-commerce platform designed specifically for online stores and online businesses.
Shopify app store and Shopify themes provide comprehensive tools and features to help entrepreneurs and businesses sell products and services online.
Also, Shopify payments allow for the integration of multiple payment gateways. They are well known for having the best ecommerce features on the market.
With Shopify, merchants can build and customize their Shopify store, reaching customers through channels such as the web, mobile devices, brick-and-mortar locations, pop-up shops, social media, and online marketplaces.
If you are trying to build an ecommerce platform, Shopify is probably your first choice.
The platform operates entirely on the cloud, allowing merchants to access their business from any compatible connected device. It handles software, server upgrades, and maintenance, ensuring a seamless experience [2].
---
Design And Customization Comparison
The design of your e-commerce website plays a critical role in shaping your customers' perception and interaction with your brand. So, let's compare the options offered by both Shopify and Wix.
Wix
The Wix app market offers an extensive collection of over 800 templates, including 114 designed for e-commerce. 
However, when it comes to customization, Wix has some limitations. While you can incorporate CSS and HTML blocks, it doesn't grant full access to them, restricting your ability to modify your chosen theme's overall code or style sheets.
The Wix multilingual feature will help you use the settings in multiple languages, including your mother tongue, so handling the design process should be an easy task.
Further, the process might be more complex if you want to change to a new template.
Shopify
Shopify offers 116 themes to choose from, with 11 of them being free. The remaining Shopify themes have a price range of $180 to $350. 
Unlike Wix, Shopify provides complete access to CSS and HTML, giving you the freedom and flexibility to customize your website's theme extensively. 
Winner: if you anticipate the need to change your theme in the future, Shopify is a better option. With Shopify, you can easily customize your theme, as it gives you complete access to its CSS and HTML.
---
Point Of Sale (POS) Capabilities Comparison
Wix
Wix website POS offers a comparable set of features through its complimentary application, supplemented by additional benefits such as local delivery, curbside pickup, and unlimited staff accounts. However, there are significant limitations to consider.
It is currently only accessible in the United States and exclusively caters to specific business types. Also, users must acquire Wix's hardware as alternative options are not supported. Starting at $550, the price of POS kits offered by Wix is notably higher.
Shopify
Shopify POS enables businesses to sell products and accept Shopify payments in-person at physical retail locations. 
It integrates with the broader Shopify ecosystem, allowing merchants to synchronize their online and offline sales channels, inventory, and customer data. 
The platform allows businesses to efficiently process orders, accept various payment methods, and manage inventory across multiple sales channels. 
The system is flexible and compatible with various hardware options, allowing businesses to choose the setup that suits their specific requirements.
Winner: Shopify emerges as the superior choice in point-of-sale systems. It boasts a broader range of features, optional supplementary hardware, and wider availability across various locations.
---
Pricing And Plans Comparison
Each e-commerce business owner has a budget to consider when selecting the ideal platform for their online store. Therefore, considering their prices is crucial.
Wix
Wix presents three e-commerce plans meticulously designed to cater to your online selling needs. By opting for annual billing, you can benefit from the following cost breakdown:
Business Basic: Priced at a modest $17 per month, this plan provides essential features to establish your online presence and drive sales.
Business Unlimited: For $25 per month, the Business Unlimited plan unlocks additional capabilities, enabling you to expand your e-commerce operations and enhance customer experiences.
Business VIP: At the top tier of Wix's pricing plans is the Business VIP plan, which requires a monthly fee of $35. This plan encompasses an extensive suite of advanced features, empowering you to elevate your business to new heights.
Remarkably, even Wix's highest-tier plan, Business VIP, remains more affordable than Shopify's second-highest plan. Such a price advantage ensures that Wix remains an attractive choice for businesses seeking robust e-commerce solutions.
Wix also extends its services to larger, well-established enterprises through a custom-priced Enterprise plan. This tailored offering provides comprehensive support and solutions tailored to the unique requirements of sizable businesses.
Shopify
There are also three main Shopify pricing plans:
Basic Shopify Plan: Valued at $32 per month, the Shopify basic plan equips you with fundamental features to launch and manage your online store.
Shopify Plan: Priced at $92 per month, the Shopify plan empowers you with various advanced functionalities to propel your business growth and increase sales.
Advanced Shopify Plan: The top-tier plan in Shopify's repertoire, the Advanced Shopify plan commands a monthly investment of $399. This plan is tailored for businesses with expansive operations, offering an extensive range of tools to scale and optimize performance.
There's an enticing opportunity to seize for the savvy entrepreneurs embarking on their Shopify journey. The first three months of any plan are available at a special price of $1 per month, representing an unbeatable bargain. Following this initial period, the regular fees apply.
Winner: When it comes to pricing, it's clear that Wix offers more affordable options for users. Although Shopify pricing is higher, managing multiple websites is not an easy task, and its plans offer all the features you may need in an ecommerce platform. 
---
SEO And Marketing Comparison
Both Wix and Shopify understand the importance of SEO and marketing for online success, but there are notable distinctions between the two platforms.
Wix
Wix introduces Wix Ascend, a game-changer in e-commerce marketing. Wix Ascend is a comprehensive marketing solution available as a separate subscription, allowing users to conveniently manage their campaigns in one centralized location.
Additionally, Wix has partnered with Semrush, enabling users to access Semrush keyword data directly from their Wix dashboard. 
Depending on the user's Semrush account, they can benefit from 10 free keywords per day or more if they already have a Semrush plan. 
This integration gives users access to a staggering 21 billion keywords, greatly benefiting their SEO marketing efforts.
Wix's built-in SEO features are highly beneficial for improving website visibility in search engines. From customizable meta tags to advanced analytics, it empowers businesses to optimize their websites and stay competitive in the digital landscape.
– Robert Johnson, SEO Specialist at RankBoost Pro
Shopify
Shopify offers a range of basic marketing tools, including newsletters and social media integration. It heavily relies on its App Store for more advanced marketing and search engine optimization tools.
Here, Shopify users can find numerous add-on apps covering all SEO and marketing aspects, from keyword analysis and optimization to backlink checkers and advanced analytics tools.
They also offer email marketing services, and Shopify ecommerce will make sure to provide you with Shopify analytics that will help you track your business progress.
Furthermore, Shopify offers built-in blog functionality, which is a great asset for SEO. Shopify users can create and publish blog posts directly from their Shopify dashboard, encouraging content creation, which is essential for organic traffic growth.
Shopify has partnered with Google to create an app that allows its users to showcase their products directly on Google through free listings and Google Ads.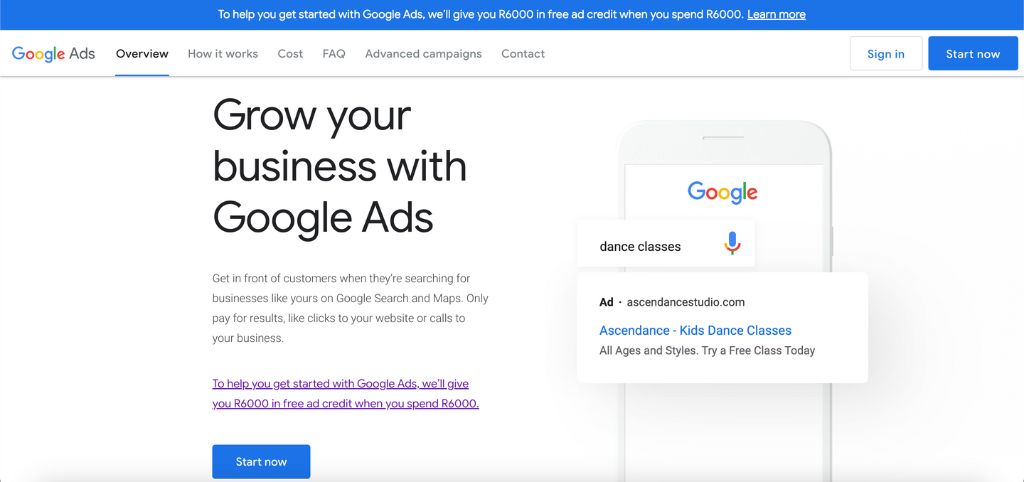 Shopify merchants can automatically sync their products to Google Merchant Center and make them available on Google.
Winner: Google Analytics is available on both platforms, giving you excellent insight into your customer's interests. However, for those without SEO experience, Wix is generally easier to use.
However, the broad range of Shopify apps offers more in-depth features for those who want to get granular with their SEO and ecommerce functionality.
---
Customer Support Comparison
Customer support plays a pivotal role in the website building process. It is crucial to select a platform that offers dependable, round-the-clock assistance to handle any issues or concerns that may arise.
Wix
Wix provides an extensive range of support channels. From an in-depth help center to community forums, phone support, and social media assistance, Wix's support structure is designed to cater to a variety of user needs.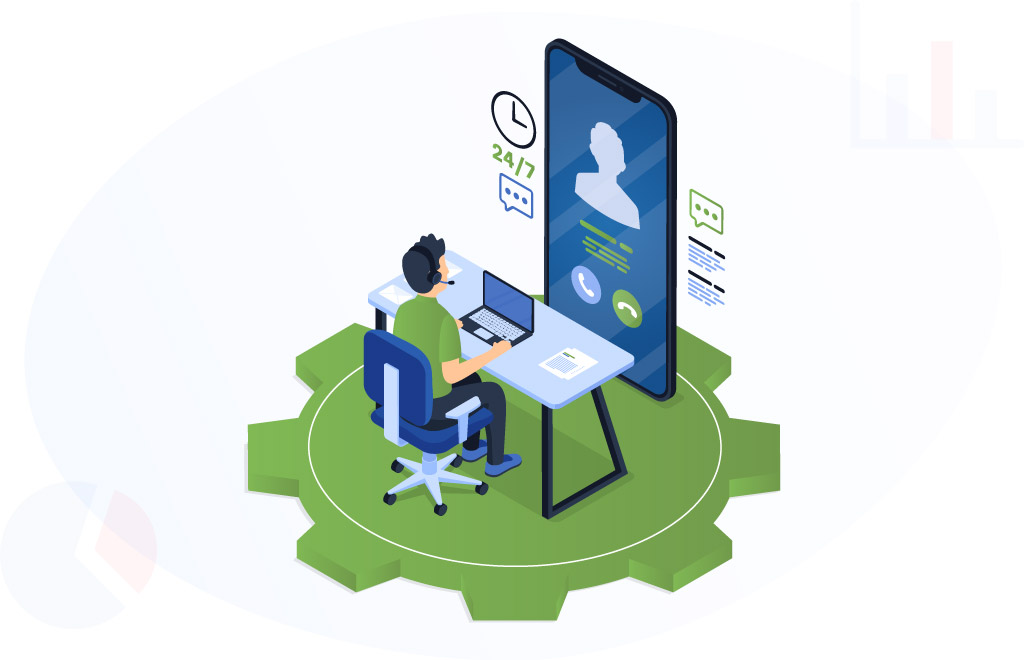 Moreover, Wix offers a callback service, ensuring that users can get timely assistance from the customer service team.
Shopify
Shopify excels in providing quality customer support. It offers 24/7 support via email, live chat, and phone. 
Shopify's help center is thorough and includes a wide range of topics and articles to help you resolve your issues. 
Furthermore, Shopify's extensive user community and forums provide valuable peer-to-peer advice and insights.
Winner: Both Wix and Shopify offer solid customer support. However, Wix 24/7 live chat and phone support give it an edge for those who prefer immediate assistance.
---
Wix vs Shopify: Which One to Choose?
In the Wix vs Shopify debate, the right choice depends on your unique needs and preferences. Whether you need a simple-to-use website builder that offers e-commerce capabilities and a broad range of templates, or a service with an extensive range of features, Shopify is your best bet.
Shopify is perfect if you're planning to launch a large-scale e-commerce operation, and its comprehensive features and customization capabilities may make it the superior choice.
If you want to be sure you will have a successful ecommerce site, then don't waste any more time and start utilizing all the benefits of Shopify apps.
Our #1 Recommendation: Shopify