There are millions of design platforms, but the journey to finding the service or a designer that perfectly captures your brand's essence is challenging. 
As an experienced marketer, I understand the importance of finding the right graphic designer to bring my creative visions to life. 
That's why I dedicated my time to researching and exploring various platforms to find the premier graphic design marketplace. 
After careful evaluation, I discovered 99designs, a platform that consistently stands out as a reliable and innovative hub for connecting businesses with talented designers worldwide.
What Is 99designs?
99designs is an online marketplace that connects graphic designers with clients who need design work. 
It's a platform that enables freelance designers worldwide to showcase their skills while clients can find and select professional designers who suit their specific project requirements. 
The platform caters to various design needs, including logos, websites, book covers, and more. 
It's recognized for its global community of designers and has made a significant impact in the field of digital design since its inception in 2008.
---
How Does 99designs Work?
99designs works by creating a dynamic environment where clients and designers can connect. 
It offers two main options:
Design Contests: Clients set a design brief, designers submit concepts, and clients pick their favorite design, effectively hosting a design competition.

Hiring Directly: Clients can explore designer profiles, choose one that fits their vision, and collaborate directly on their projects.
---
99designs Features
1. Design Contests
99designs facilitates design contests where you can submit a design brief, and designers respond with their creative outputs. 
Designers work on feedback and ratings you give them, refining their designs until a winner is chosen. 
I really liked that you only paid for the selected design, making the contest an efficient and cost-effective way to get a unique design. This is also great way for students to make money online.
2. Direct Hiring
99designs' Direct Hiring feature allows you to hire designers directly.
This feature allows you to find the perfect designer for your brand by browsing portfolios and reading reviews. 
It facilitates a more traditional, one-on-one work relationship, ensuring closer collaboration on design projects.
3. Designer Discovery
The Designer Discovery feature provides robust search and filtering tools to find the ideal designer outside a contest. 
This helped me to find designers based on their design work, industry expertise, and level. 
Designers can also showcase their portfolios, which made it easy for me to learn more about their style and previous work.
4. Multiple Design Options
99designs provides services across a wide range of design categories to meet the diverse needs of its clients.
Here are some of the main design categories:
Logo design & identity: This includes logo design, brand identity pack, business card, stationery, etc.

Get online: This includes website creation or redesign, e-commerce platform design, social media page design, SEO, and digital marketing strategy.

Web design & app design: This category covers website design, app design, icon or button, landing page design, etc.

Business & advertising: This involves business cards, infographics, PowerPoint templates, flyers or brochures, emails, banner ads, etc.

Clothing & merchandise: This includes clothing or apparel, merchandise, cup or mug, bag, totes, etc.

Art & illustration: This category covers illustration or graphics, cards or invitations, tattoo, 3D, etc.

Packaging & label: This involves product packaging, product label, book cover, etc.

Book & magazine: This category includes book covers, interior book design, magazine covers, etc.
5. Pre-Made Design Store
The Pre-Made Design Store feature allows you to purchase ready-to-customize designs. 
This feature is especially helpful for those needing quick solutions or working with smaller budgets. 
Once I bought a design, it was customized with the client's business details and removed from sale to maintain its uniqueness. 
This offers designers an additional avenue to sell their work directly.
---
99designs Benefits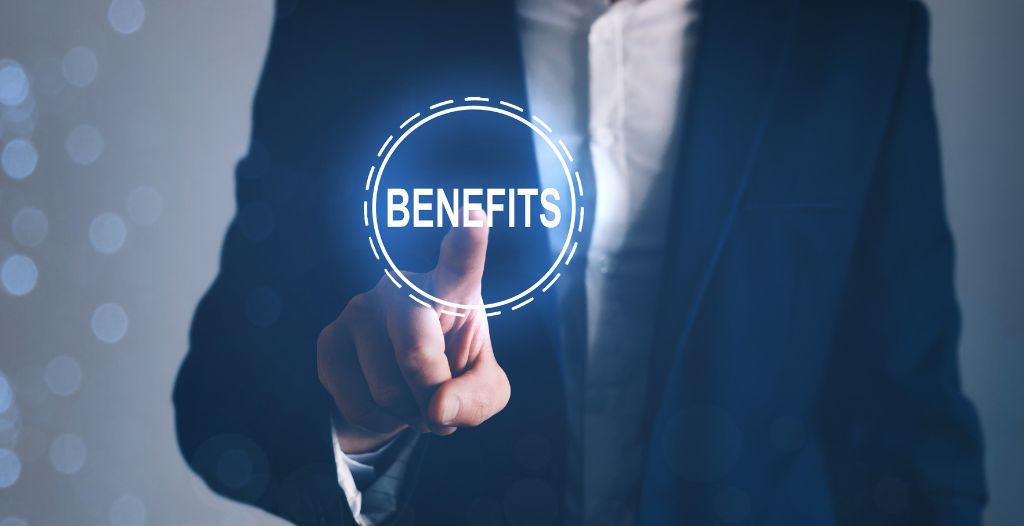 1. Access To Global Talent
99designs is a global platform connecting clients with talented designers from all over the world. 
Its vast network combines diverse design styles, ensuring a rich pool of creativity. 
2. Variety Of Design Options
99designs provides an extensive range of design services. It covers everything from new logo creation and brand identity to web design and product packaging. 
This broad array allows clients to fulfill all their design needs within a single platform, offering convenience and ensuring a cohesive aesthetic across different design elements.
3. Time-Saving
99designs simplifies the process of finding, hiring, and collaborating with designers.
Its organized platform and efficient communication tools eliminate the need for lengthy searches and negotiations. 
I was able to launch a logo design contest quickly, for example, or directly hire designers, making it a valuable resource for those seeking quality designs in a time-efficient manner.
4. Secure Transactions
99designs prioritizes security in all transactions. It uses secure payment systems to safeguard clients' and designers' financial details and transactions. 
This level of security ensures a trustworthy environment, enabling clients to focus on the creative process with peace of mind that their financial data is protected.
Pros
Diverse design styles

Efficient design process

Creative inspiration

Access to specialized expertise
Cons
Overwhelming number of submissions
Our Rating
Design: 4.5
Deliverability: 4.6
Customer Support: 4.7
Ease of use: 4.4
---
99designs Downsides
Although 99designs is a highly useful platform, it does have a few downsides.
1. Higher Costs
One downside of 99designs I have noticed is that it may have a higher relative cost than hiring individual freelancers directly. 
This is because the platform provides access to a larger pool of designers and offers additional services and support, which can result in slightly higher pricing for certain projects.
2. Premium Packages For Access To Top Designers
Another downside I didn't like is the availability of premium packages to access top designers. 
While the platform offers multiple designers with exquisite talent, accessing the most experienced and highly skilled designers may require opting for higher-priced packages. 
This could be a limitation for clients with stricter budget constraints.
---
How To Use 99designs? 
Here is a detailed step-by-step guide for using 99designs:
Define your design needs: Determine what type of design you need, such as logo concepts, website, or brochure.

Create a design brief: Provide detailed information about your project, including your preferences, target audience, and specific requirements.

Choose contest or direct hiring: Decide whether you want to launch a design contest or hire a designer directly.

Review design submissions or designer profiles: If you opt for a contest, or logo contest, for example, review the design submissions from participating designers. If you choose direct hiring, browse through designer profiles and portfolios.

Select a winner or hire a designer: For design contests, choose the winning designer that best meets your needs. For direct hiring, select a designer and begin collaborating.

Provide feedback and refine the design: Offer feedback to designers or collaborate with the chosen designer to refine the design based on your preferences.

Finalize the design and complete the project: Once you're satisfied with the design, finalize it, and complete the project in the final round by making the necessary payment through the 99designs platform.
---
Pricing
99designs offers a range of pricing options to accommodate different budgets and project requirements. 
The cost of design services on the platform can vary based on factors such as the complexity of the project, the level of expertise required, and the type of design service needed.
These are its pricing plans:
Bronze Plan: US$349

Silver Plan: US$549

Gold Plan: US$899

Platinum Plan: US$1,399
99designs User Testimonials 
---
99designs Alternatives
99designs Vs. DesignHill
DesignHill is similar to 99designs in connecting businesses with global designers. 
The platform offers unique features such as one-on-one projects and an AI-powered tool named "Logo Maker" for creating quick logos, which are especially useful for those on a strict budget.
However, 99designs might have an edge when it comes to the size of its designer network, potentially offering a broader range of styles and ideas.
99designs Vs. Design Pickle
With its subscription-based approach, Design Pickle caters to businesses requiring consistent and numerous design works, offering unlimited design requests and revisions. 
While this is great for regular design needs, it may not offer the same creative variety as 99designs, which encourages fresh ideas with its contest format and wider design options.
This is because Design Pickle typically assigns a particular designer or team for a project, which might limit style variety. I still found 99designs to be superior.
99designs Vs. DesignBro
DesignBro adopts a more robust approach, primarily serving the needs of logo, packaging, and book cover design. 
Its specializations can provide a more bespoke experience as an alternative to 99designs. 
However, 99designs, with its wide variety of design options, can meet a broader set of design needs beyond the specific areas that Designbro specializes in.
---
FAQs
Is 99designs Free?
99designs is not free. It offers various pricing plans depending on the level of service and features desired, ensuring access to a pool of talented, better designers.
How Do You Get Accepted on 99designs?
You get accepted on 99designs by creating a designer profile, showcasing your portfolio, demonstrating your design expertise, and meeting the platform's criteria for quality and professionalism.
Is 99designs The Right Choice For You?
Finding good design platforms can be quite tough, but 99designs is an all-encompassing service that will cover all your design needs. 
If you want to elevate your brand's presence with unique designs, you should try 99designs and explore its possibilities.
It bridges the gap between your brand and an ocean of creative possibilities, transforming your ideas into compelling visual stories.
Their competitive design contests and personalized projects ensure you'll receive a variety of high-quality options to choose from, making 99designs a go-to destination for all your design needs.
Our #1 Recommendation: 99Designs