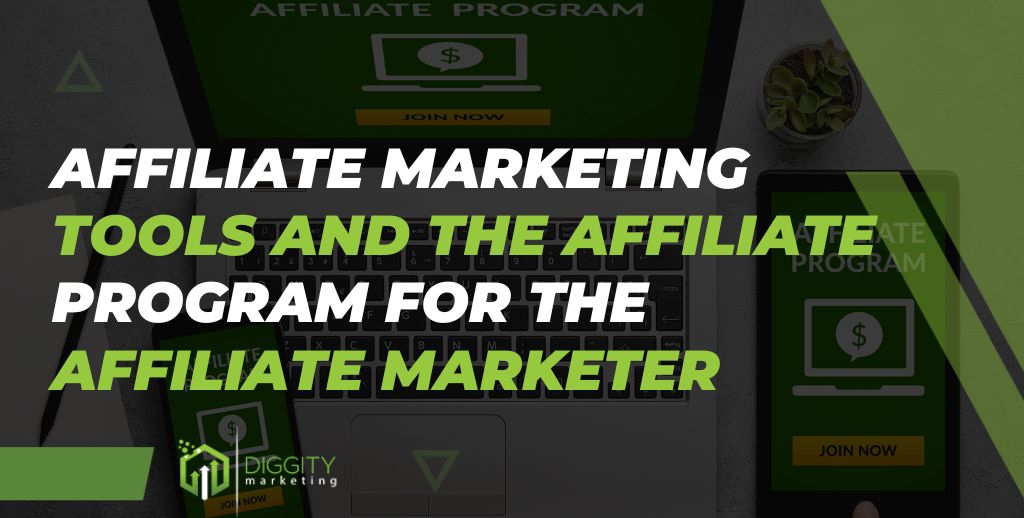 Affiliate marketing is a growing industry, and many affiliate marketers are looking to increase their revenue, get better leads, and have more control over the process. The best affiliate marketing tools can help affiliate marketers reach their goals easier and faster.
As an SEO expert who has been exploring the world of affiliate marketing for over 10 years, I have tried out multiple affiliate marketing tools.
In this article, I will be evaluating affiliate marketing program options and affiliate marketing tools to help you find the right solutions for your business.
Best Affiliate Marketing Tools
1. Constant Contact (

Editor's Choice

)
Constant Contact is among the oldest email marketing platforms in the affiliate marketing industry. It has many features, from email marketing to automation and SMS affiliate marketing.
Constant Contact can also cover your social media or blog posts for your affiliate marketing campaigns and help with ads. 
They offer a large template library with over 200 email templates; these templates can be used for promotions, surveys, and more.
Their email editor is fast and responsive and has a drag-and-drop feature, which makes it very convenient. Their main dashboard also gives you useful information about your performance, email open rate, and social media growth.
Constant Contact is a great all-in-one affiliate marketing tool for any affiliate marketer in the business.
Pros
Easy to use 

Straightforward analytics 

Template library 

Campaign tracking
Cons
Automation options could be improved
Our Rating
Features:

5.0

Support:

4.9

Security:

4.9

Pricing:

5.0
---
2. Wix
Wix offers an affiliate marketing program for affiliate marketers who create content that has high traffic volumes. Wix allows you to create an affiliate site with their straightforward process.
Wix then pays a flat commission for every customer who purchases a premium package using your affiliate link.
Wix's website builder is the best-known product available. They also offer a straightforward dashboard that has everything you need to drive sales in your networks.
With a little bit of experimenting, you will easily start benefiting from your Wix account. In my experience, Wix's website builder is unmatched and is ideal for creating successful affiliate sites.
Pros
Great website builder

Easy-to-use dashboard

30-day cookie window
Cons
Limited payment options
Our Rating
Features:

4.9

Support:

4.9

Security:

4.8

Pricing:

4.8
---
3. Semrush
Semrush offers great affiliate marketing tools for advanced SEO functionality, competitor analysis, and keyword research for a successful online business.
The marketing tools that Semrush offers are crucial for affiliates looking to understand what content is giving them the highest revenue, as well as fixing any SEO issues. 
With the Semrush SEO plugin and WordPress plugin, you can run a successful affiliate site by running SEO audits to fix website issues, monitor keyword ranking, monitor press mentions, and more.
Semrush is a great all-in-one tool for driving organic traffic to your affiliate business website, and its WordPress plugins are useful for WordPress websites.
Affiliate marketing is not a 'push-button' solution. Marketing takes focus and commitment, and a certain balancing to make it happen the way you want it to.
– Pat Flynn, CEO of Flynndustries LLC
Pros
Ability to monitor rankings 

Ability to perform competitor analysis

View competitors profitable ads
Cons
Traffic data isn't always accurate
Our Rating
Features:

4.8

Support:

4.5

Security:

4.7

Pricing:

4.8
---
4. CJ
CJ is known as one of the best networks among different affiliate networks in the industry. They offer a simple, sleek dashboard that is simple to navigate.
You can find the best affiliate marketing platforms for both beginner and experienced marketers.
They allow you to create affiliate links, product widgets for your website, ad placement, etc.
They also offer a large collection of useful link-creation tools and marketing tools that will help you boost your sales.
Pros
Simple interface 

One of the most succesful networks

Many link-creation tools
Cons
Affiliate program filters could be improved
Our Rating
Features:

4.9

Support:

4.5

Security:

4.7

Pricing:

4.6
---
5. OptinMonster
OptinMonster is a lead-generation tool for marketers to increase their conversions from email marketing. This marketing tool gives you full control over when, where, and to whom campaigns are shown.
It allows you to create well-designed affiliate marketing campaigns to convert visitors with affiliate offers.
OptinMaster is one of the most successful affiliate marketing tools. The tool is beneficial for managing account-based marketing campaigns as well as tracking performance marketing from emails.
Pros
Increase page views

Reduce cart abandonment  

Quickly grow your email list
Cons
Slow customer service 
Our Rating
Features:

4.7

Support:

4.4

Security:

4.4

Pricing:

4.6
---
6. Canva
Canva is a free software focused on design. It can be used to up your affiliate marketing game with sleek images, promotional templates, and more.
Canva is a great free tool to make any email marketing campaign or website look professional. You can produce landing pages, affiliate banners, marketing funnels, and more.
In my experience, it is an ideal tool to create photographs or promotional materials that look professional and modern to convert visitors.
Good design can take you a long way, and interesting graphics will help you generate a lot more sales.
Pros
Simple content creation

No design background is necessary

Great learning resources
Cons
No spell check
Our Rating
Features:

4.7

Support:

4

Security:

4.8

Pricing: 

5
---
7. Voluum
Voluum is an ad-tracking platform designed for affiliate marketing. Most affiliate marketers use Voluum to track advertising campaigns, analyze data to increase affiliate income, and optimize the performance of ads.
Voluum works with the majority of advertising sources and includes pre-built templates. 
Voluum supports the following advertising formats:
Native ads

Search ads

Push notification ads

Banners

Pop up ads

Social media ads

Video ads

Email ads

Paid advertising
Voluum is the ideal tool to increase affiliate earnings by managing your ads on multiple platforms and finding new opportunities for affiliate marketing.
Pros
Provides detailed statistics

User friendly 

Ability to collaborate with other marketers
Cons
Requires a bit of a learning curve
Our Rating
Features:

4.6

Support:

4.5

Security:

4.5

Pricing:

4.6
---
8. MailChimp
Mailchimp is among the best email marketing automation platforms in the industry. MailChimp is one of the best affiliate tools that offers appealing email templates that can be customized.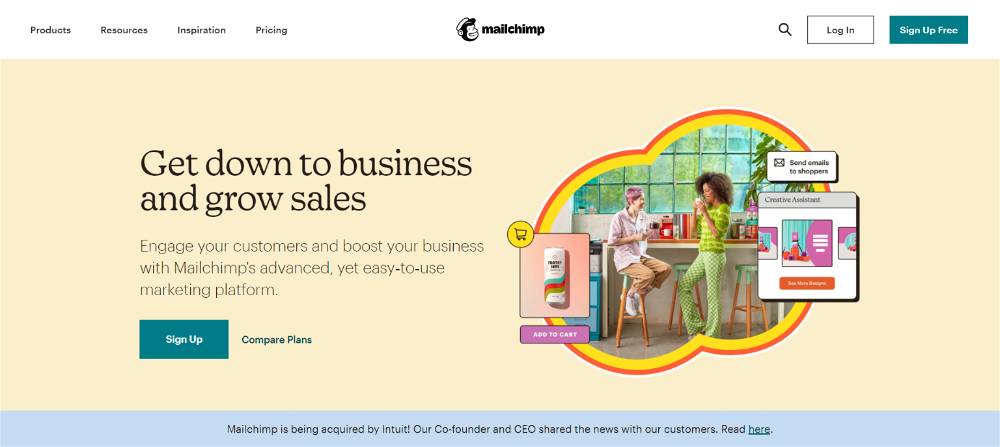 They support newsletters, transactional emails, autoresponders, and more. The platform is simple to use, with a straightforward interface and a drag-and-drop email builder.
MailChimp also uses AI to streamline marketing campaigns as well as advanced reporting statistics like bounce rate, unsubscribe rate, and click-through rate. In my experience, MailChimp is crucial for successful email marketing campaigns.
Pros
Advanced reporting

Easy to use

All-in-one tool
Cons
Managing your email list can be difficult
Our Rating
Features:

4

Support:

4.3

Security:

4.5

Pricing:

4.2
---
9. The Optimizer.io
The Optimizer.io is a campaign management tool for pop and push campaigns and native ads.
This tool features a single dashboard to connect all traffic sources, automatic rules to start or stop campaigns or ads based on performance, a bulk ad and campaign uploader to launch hundreds of campaigns at once, and more.
The Optimizer.io is a crucial tool for running highly targeted campaigns for digital marketers.
Pros
Conversion tracking

Marketing automation

Accurate campaign analytics
Cons
No real-time optimization
Our Rating
Features:

4

Support:

4.2

Security:

4.5

Pricing: 

4
---
10. Scaleo
Scaleo is a software that offers affiliate programs or a stand-alone platform to create an affiliate network.
They provide widgets and white-label solutions to allow customization of the user interface with the affiliate partnerships brand logo and colors.
They also have integrations with third-party software, including Wix, WooCommerce, Squarespace, and more.
Scaleo also allows you to track campaigns easily, analyze and export data, check ad performance, and get alerts on how to increase performance. It can be a very useful tool for affiliate marketers to manage their network. 
Pros
Robust user interface

Simple integration

Excellent customer service
Cons
A bit of a learning curve
Our Rating
Features:

4.4

Support:

4

Security:

3.9

Pricing:

4.4
---
Buyers Guide
There are several things you should consider when choosing the best marketing tools for your business, and these are just some of them.
1. Ease Of Use
Choose marketing tools that don't require much technical knowledge and are fairly straightforward to use.
Choosing marketing tools that are all-in-one solutions can give you more value and let you have all your information in one place. Any dashboards for marketing tools should be straightforward to use. 
2. Learning Curve
Choose tools that don't have a steep learning curve to use. Unless you are experienced with these tools already, you will end up spending too much time learning to use the tool instead of getting the desired results of improving your business.
If a tool takes you more than an hour to learn how to handle it, then it isn't worth the effort. 
3. Price
You will want to use the most cost-effective tools to keep more revenue in your business. Choose as many free tools as you can while still effectively managing your business.
If you have to spend a decent amount of money on a marketing tool, ensure that it is worth the price by either being an all-in-one tool or giving you invaluable features that no other tool can.
4. Customer Support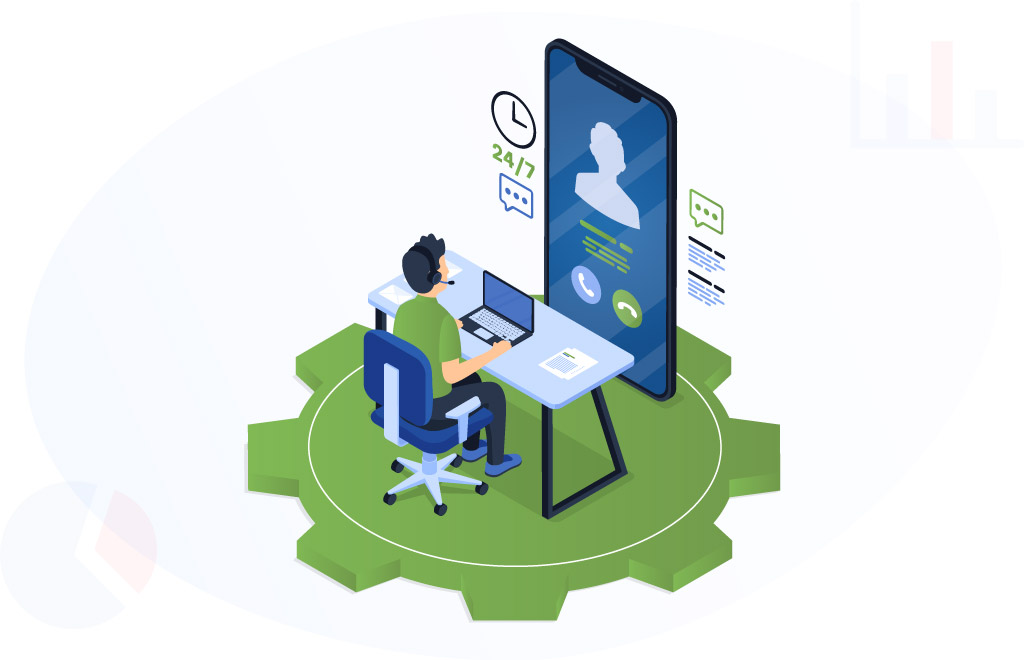 Tools with good customer support are crucial. You don't want to be stuck when dealing with an issue. Choose tools that offer 24/7 customer support, live chat, resource pages, forums, and other ways to get your questions answered.
If it isn't possible to find tools with 24/7 support, ensure that the hours are as extended as possible and that they can easily be reached when an issue arises. 
FAQs
Can You Begin Affiliate Marketing Without Money?
Yes, you can begin affiliate marketing without money. You don't need an upfront investment to start and can begin earning money quickly.
What Are Affiliate Networks?
Affiliate networks are platforms where affiliates and merchants can connect to promote services or products. These networks offer various programs and products to choose from that are simple to monetize.
---
What Is the Best Affiliate Marketing Tool for Your Business?
Affiliate marketing tools can help you earn income quickly by focusing on the various required aspects of promoting your product or service, such as email marketing, ads, SEO, lead generation, campaign management, and more. 
I would recommend Constant Contact as a number one marketing tool. They offer ideal tools for SMS marketing, email marketing, automation, ad management, email templates, an email editor, analytics like social media growth and email open rate, and more. 
If you want to boost your affiliate marketing business and find more ways to earn income, I would definitely recommend checking out Constant Contact.
Our #1 Recommendation: Constant Contact