Whether listening to your favorite podcast, reading your favorite blog, or following your favorite influencer on Instagram, you will inevitably come across affiliate marketing links inviting you to spend cash on something.
However, is it a scam?
Is it some pyramid scheme trying to coax you out of your hard-earned money?
Is it an MLM (multi-level marketing) with an unexplained and untrusted way of making money?
The short answer is no. As someone who has had a lot of success as an affiliate marketer, I will be the first to tell you that affiliate marketing is not a scam, a pyramid scheme, or MLM.
So what is affiliate marketing, and how is it different?
What is an Affiliate Marketer?
Affiliate marketing is a marketing strategy where a person promotes the product or service of a company and earns a commission on every sale made.
An affiliate marketer is an individual who gets rewarded for driving sales or traffic to the merchant in this performance-based marketing arrangement.
The business model has, in recent years, become the go-to marketing approach for online businesses seeking to make the big bucks legitimately.
The affiliate partner drives traffic, the business they represent earns money, and the marketer earns their share; a win-win from the word go.
Are Affiliate Marketers Part of a Pyramid Scheme?
When looking to venture into affiliate marketing, some people ask, 'Is affiliate marketing a pyramid scheme?' Affiliate marketing does not incorporate any pyramid schemes.
Persons in a pyramid scheme are paid more when they recruit new individuals into the business
Unlike multi-level marketing, MLM (you have to pay to participate), you do not need to pay anything to become an affiliate.
You select which products or services you want to sell and receive a commission for selling them.
Is it a scam when a real estate agent helps you to purchase a house and receives a commission?
Would a big organization like Amazon or Best Buy work with affiliate marketers to propagate a scam?
These companies have thousands of affiliate partners and utilize different techniques in affiliate marketing.
Is Affiliate Marketing Legitimate?
Affiliate marketing is unquestionably legit.
Affiliate marketing is primarily conducted online and encompasses advertising techniques like Content Marketing, SEO, Display/banner Advertising, Pay-Per-Click Marketing, and E-mail Marketing.
It's been around almost since the start of online business and will remain a viable marketing strategy for online stores.
What are the Benefits of an Affiliate Marketing Program?
Some of the main benefits of affiliate marketing are that it enables businesses to effectively market and sell their products and services with a well-contained risk level, low effort and time, and low budget.
This guarantees a high ROI, an increase in brand awareness, and business growth.
Businesses and organizations can identify a target market and choose the ideal set of representatives to suit the brand – precisely what affiliate marketing does.
Low start-up cost.
Affiliate programs do not require you to have an advertising team for ad visuals. Instead, you can rely on your affiliates to create marketing content.
Besides the initial effort of choosing and vetting affiliate marketers, you do not have to put much effort into marketing and selling your products.
Low ongoing costs.
Since your affiliate partners conduct most of your marketing activities, they will bear the costs attached. Also, this is a commission-based program, meaning your affiliates will generate revenue based on the sales they bring in.
Affiliate marketing makes costs easy to manage and does not interfere with your cash flow.
Low risk.
Low cost implies low risk. There is a low risk since disbursements are only made when an actual sale happens, which is suitable for businesses on a constricted budget.
Targeted traffic.
Since you choose your affiliates, this warrants that your site generates traffic from customers who find your products and services beneficial.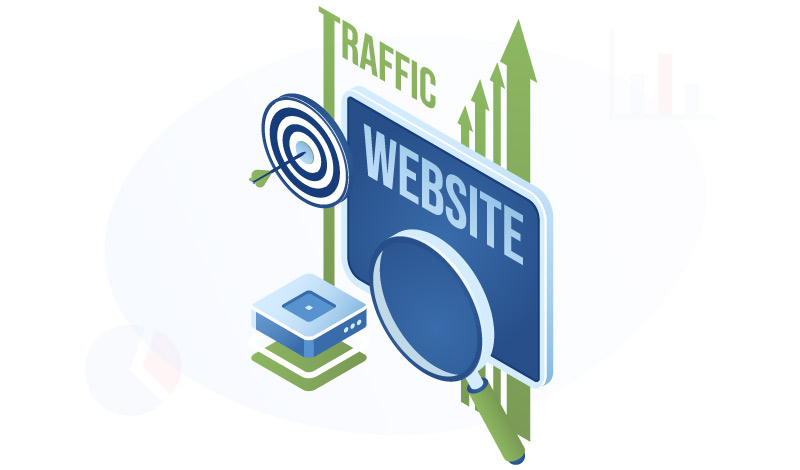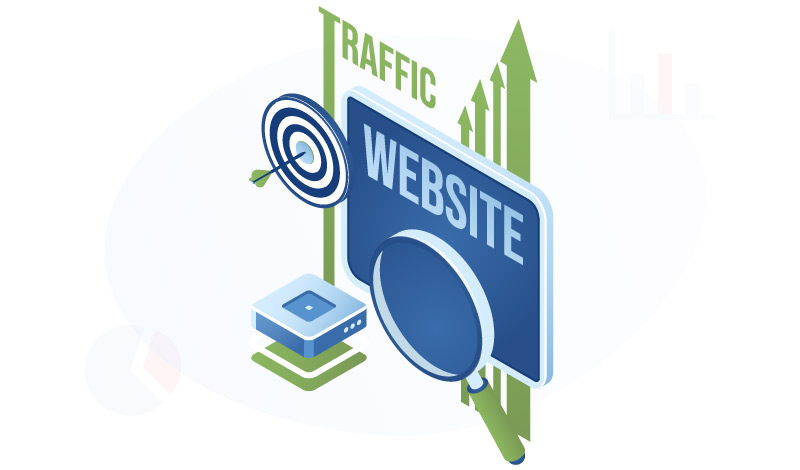 Affiliates resonating with your brand have customers within their area of influence who will find your brand useful.
High ROI.
You can network your marketing strategies through affiliate marketing.
Your affiliates have direct access and influence over a highly targeted audience that is receptive to what you offer.
How is Affiliate Marketing not a Pyramid Scheme?
There is a huge difference between affiliate marketing and pyramid schemes.
Affiliates do not pay anything to promote products for a company. They select what products or services to promote.
Since they are paid a commission for endorsing a product or service, this does not make it a scam.
Affiliates do not receive compensation for conscripting others to sell the products.
On the other hand, financial rewards in a pyramid scheme are tied more to hiring others than marketing the products or services.
What Constitutes a Good Affiliate Program?
There are many affiliate programs available, no matter the niche. However, not all affiliate programs are made equal.
How do you know what a good affiliate marketing program constitutes? A reputable program will:
Have awesome products and services that you love and can support.
Offer fair commission rates according to the product prices.
Be easy to understand and navigate within the affiliate dashboard (where you get your links and commission reports)
Provide various links, banners, sizes/options, and copy/paste blurbs.
Email you regularly with upcoming sales and promotions so that you can note them in your calendar in advance.
Pay commissions on time.
Have affiliate managers and representatives that are easy to get in touch with and quick to respond to affiliates who experience problems or have questions.
Offer incentives to promote its products and services.
Frequently Asked Questions (FAQs)
How Much Do Affiliate Programs Cost?
Most affiliate programs do not charge you when joining. Some may charge for signups, but these are rare and lean towards small or hyper-competitive niches.
Which is the Best Affiliate Program?
The best affiliate programs align with your objectives and offer great commission structures.
If you have a small operation, you may require personal attention, which you can get from small affiliate programs.
How Can I Start Affiliate Marketing Without Money?
You can begin affiliate marketing without money by offering services to affiliates who need content, coding, design, or other services.
Offering these services will help you develop online business skills and provide you with some subsidies to cover your website's cost.
How Much Do Affiliate Links Pay?
Affiliate links pay different amounts depending on the agreement terms (1-70% of the sale price).
Can You Trust Affiliate Marketing?
Yes, you can trust affiliate marketing. The myth surrounding affiliate marketing about it being a scam and offering a low-value source of traffic and sales can make you doubt it.
However, none of this is true. As mentioned earlier, an affiliate program can be precious source of high-quality leads.
Thus, you should not worry about how you can earn money and make your small business thrive.
Can You Actually Make Money With Affiliate Marketing?
Yes, you can make a lot of money with affiliate marketing.
We recently polled members of The Affiliate Lab to find out how much they earn month.
Many people are starting out; however, the vast majority are easily earning 5 figures each month, with many earning over $100K.
Learn More About Affiliate Marketing from Diggity Marketing
Selecting a solid affiliate channel is fundamental to becoming a successful affiliate marketer, whether starting anew or diving into a new niche.
Merchants offer various affiliate programs for marketing their products and services.
The appropriate affiliate networks help you locate various affiliate programs that you can use to sell your products and services, making your business thrive.
Check out free webinar to learn more about affiliate marketing.