Affiliate marketing is an arrangement where a company rewards an affiliate for each customer or visitor brought by the affiliate's own marketing efforts.
On the other hand, an affiliate marketing manager is an individual that manages and will support an online affiliate program through all stages, including brainstorming, developing, launching, maintaining, marketing, and analyzing.
Below, you'll find out the roles and responsibilities of affiliate marketing managers. You'll learn the job requirements, how you can become an affiliate marketing manager and become marketable to companies and potential employers. You'll also find out the expected compensation if your interested in the role.
What Is The Role Of An Affiliate Marketing Manager?
If you are interested in becoming an affiliate marketing manager you need to realize what the resume for affiliate marketing manager jobs entails.
The affiliate marketing manager may work as an outsourced specialist or a company employee to manage the websites and people that perform commissioned sales work for online retailers and the day-to-day activities of marketing affiliates.
The manager establishes, maintains, and improves business relationships and recruits affiliates, tracks sales from affiliate websites, and expands the retailer's network.
He/she also addresses and resolves affiliate issues and concerns.
They also work with you to learn your business model and develop a strategy to help you achieve your business goals.
The affiliate manager then implements a plan to deliver the strategy, which includes working with publishers and audiences that match your target.
Additionally, they ensure that communication with affiliate partners is clear and negotiations achieve optimal results. He/she also prepares and submits reports, which are used to drive product sales and tweak sales methods.
Finally, the manager conducts an affiliate program audit, tells you how to get better online marketing results, and helps you stay up-to-date on the latest trends.
The roles may differ a little depending on the industry the clients work for but the above services apply to virtually every industry.
What Does An Affiliate Marketing Manager Do?
An affiliate marketing manager is responsible for the success of an affiliate program and helps manage and scale an online business.
Affiliate marketing manager jobs entail developing strategies to recruit new affiliates, negotiate deals between affiliates and their clients, and manage affiliate promotions.
He/she generates insightful reports and provides digital marketing consulting services to improve your program.
An affiliate marketing manager takes on the role of a mediator by communicating and negotiating with affiliate partners about commission structures and marketing strategies.
An affiliate marketing manager helps run your programs and stays on top of campaign management by answering vendor queries, creating branded materials, and identifying areas in your program that you can improve.
An affiliate marketing manager conducts an in-depth analysis of program metrics and sales traffic and prepares and submits reports to upscale essential products and improve sales methods.
An affiliate marketing manager knows the inner workings of digital marketing and e-commerce and can contribute innovative ideas for affiliate programs.
How Do I Become An Affiliate Marketing Manager?
For one to become a successful affiliate manager, an understanding of internet marketing is crucial. You also need to understand affiliate programs and different types of social media.
In some cases, experience in other jobs can help you become an affiliate marketing manager.
Many affiliate marketing manager jobs require experience in marketing manager or account executive roles.
Affiliate Marketing Manager Job requirements
The educational requirements for most affiliate marketing managers include:
Master's Degrees: 8%
Associate Degrees: 9%
Bachelor's Degrees: 75%
High School Diploma: 4%
Other Degrees: 4%
The most common majors required in affiliate marketing manager jobs include:
Business: 26%
Marketing: 18%
Management: 6%
Communication: 12%
Other Majors: 38%
While the qualifications above are important, one should note that the bachelor's degree only helps get your foot in the door. The piece of paper takes second place to experience level and results in the digital marketing world.
Affiliate Marketing Manager Skills
Online/Digital Skills
Online skills are used on an affiliate marketing manager's resume to show an affiliate marketing manager's ability to develop and implement online promotional strategies for affiliate recruitment.
The digital skills needed include but are not limited to the ability to use different digital devices and communication apps as well as access and manage data.
The affiliate thus must possess basic online skills since without them they cannot perform their role effectively.
Analytic Skills
Analytical skills include the ability to conduct extensive research, data collection, organization, visualization, and assimilation help the affiliate to see patterns and draw conclusions.
Content Marketing And SEO
Content marketing and SEO is a skill that can make a resume stand out because it demonstrates an affiliate marketing manager's ability to create content marketing strategies and manage the implementation to drive rankings and search traffic.
This skill is vital, so you can help your affiliate partners improve their strategies and drive more customers to your products and services.
Pay-Per-Click (PPC) Advertising Knowledge
The affiliate needs to have an understanding of pay-per-click advertising and how it aids digital marketing. Among other factors, they should be able to assist partners to optimize conversions using search engine marketing (SEM).
The affiliate is thus more effective in generating income from random page visits, making them an asset to their organization.
Email Marketing Skills
An affiliate marketing manager needs to be able to create email campaigns. Creating email campaigns is an important skill as it helps affiliate marketing managers reach niche markets via email. For example, they could draft triggered campaigns where automated promotional messages are sent to a customer when they perform a trigger action on your site.
HTML (Hypertext Markup Language)
HTML is useful for affiliate marketing managers to have basic knowledge of how it works as you will often need to jump in and edit a web pages' text, headings, images, links, tables, and lists.
Using HTML in conjunction with CSS ensures the page you create works correctly and well styled.
Relationship-Building Skills
Affiliate marketing managers need to be able to build and maintain affiliate relationships by facilitating and administrating affiliate development programs. The ability to build and maintain relationships cannot be ignored since relationships mean conversions in the affiliate world.
Problem Solving
Problem-solving is a skill that looks good on an affiliate marketing manager's resume, as it shows the ability to determine why an issue is happening and implement the best solutions to solve that issue.
Affiliate marketing managers may need to solve problems that arise when working with clients on their campaigns or between their companies and third-party websites.
For example, if a client's campaign is not performing as anticipated, an affiliate marketing manager steps in and help the client find ways to improve the campaign.
Communication Skills
Communication is a skill that allows an affiliate marketing manager to convey information clearly and concisely. Affiliate marketing managers need to communicate with team members about changes in clients' promotional strategies or new company policies.
Affiliate marketing managers may also need to explain complex financial data to clients, and strong communication can help them do so effectively.
Organization
Affiliate marketing managers need to be organized since they often handle multiple campaigns at once. Organization skills help affiliate marketing managers stay on top of their campaigns and ensure that deadlines are met.
Moreover, organization skills allow affiliate marketing managers to delegate tasks effectively, helping clients achieve the desired project outcomes.
Leadership
Leadership skills look great on an affiliate marketing manager's resume, as they show the ability to motivate and direct a team. Leadership skills come into play when motivating employees, delegating tasks, and planning projects.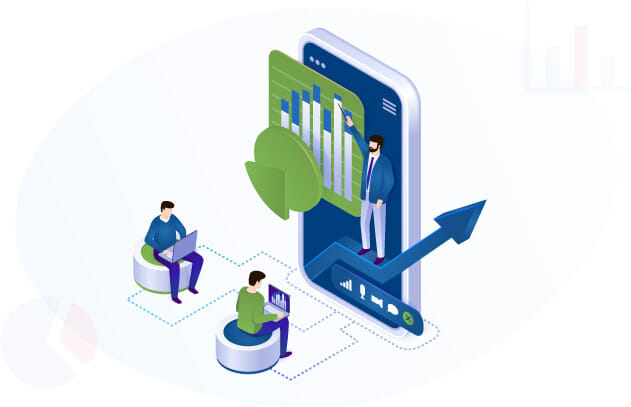 For example, if an affiliate marketing manager notices that one of their employees cannot handle a task, they can delegate the task to another employee or mentor the employee themselves, helping the employee become better at performing their duties.
Flexibility
Flexibility is a skill that allows affiliate marketing managers to adapt to unforeseen circumstances and change their plans when necessary.
Affiliate marketing managers may need to shift gears to respond to unexpected challenges or ever-changing market conditions.
Flexibility also helps affiliate marketing managers take on additional tasks and adjust to new responsibilities within the company.
How Do Affiliate Marketing Managers Rate Their Jobs?
According to a PayScale report, the job satisfaction rate of affiliate marketing managers is 3.8 out of 5.
On average, affiliate marketing managers are highly satisfied with the profession. Here's why:
Full-time affiliate marketing managers in the U.S can access vision, dental, and medical insurance.
Affiliate marketing managers have a say in the best practices for business development and help existing affiliates improve their businesses.
Affiliate marketing managers work closely with paid media channels, gaining more exposure and reaching audiences they wouldn't have found using other online methods.
Often affiliate marketing managers work remotely and are their own bosses. They decide their working hours, choose where to work from, and at times choose the kind of products they want to market.
This level of freedom is not offered by most jobs, making affiliate marketing an attractive option for individuals who are proven to cause results, and want to work on their own terms.
Affiliate Marketing Manager Average Salary & Outlook
In America, affiliate marketing managers earn $40 per hour or $83,845 annually.
The top 10 percent of affiliate marketing managers earn over $110,000 annually, while the bottom 10 percent earn less than $63,000 annually.
Affiliate marketing managers with a doctorate earn $94,295 annually, while those with a bachelor's and master's degree earn $81,847 and $92,119, respectively.
Frequently Asked Questions (FAQs)
How Much Does An Affiliate Marketer Earn?
In the United States, affiliate marketing managers earn $40.31 per hour, which equates to an average salary of $83,845 per year.
The average salary for the top 10 percent of affiliate marketing managers is $110,000 annually, while the bottom 10 percent earns less than $63,000 annually.
How Do I Become A Successful Affiliate Manager?
To become a successful affiliate marketing manager, you must meet several education requirements.
You need a bachelor's degree in communications, marketing, advertising, or a related field. You also need relevant work experience with affiliate programs and online marketing.
You must have extensive experience with e-commerce, digital marketing, and data analysis to increase sales.
You must also be proficient in Microsoft Office and know how to use industry software and methodologies such as affiliate tracking technology, lead management systems, and analytics programs.
Does Your Education Level Determine Your Affiliate Marketing Manager Salary?
Your education level does not determine your affiliate marketing manager's salary.
The educational qualifications can help you secure your first job but firsthand experience in affiliate marketing and managing clients is more beneficial and can determine your affiliate marketing manager's salary and effectiveness in the long run.
How To Improve Your Affiliate Marketing Skills
Gaining an understanding of affiliate marketing is very crucial to becoming a successful affiliate manager.
With problem-solving, organization, communication, leadership, flexibility and the other skills outlined above, you improve your chances of becoming a great affiliate manager.
As you've read above, education is important to land a gig, but even more useful in the world of affiliates, is possessing first-hand experience in affiliate marketing since this helps you keep the job and excel while at it.
You can learn more about affiliate marketing by watching our free webinar.