A good leader should have qualities like courage, respect, gratitude, empathy, self-awareness, and integrity. They should be flexible and agile while communicating with their team.
Leaders help to guide us and make big decisions for our communities, organizations, and more.
But what are all the qualities of a good leader, and what do people value in a leader?
Quick Summary
The top 20 qualities of a great leader include integrity, innovation, honesty, active listening, self-confidence, vision, etc.

 The most important leadership traits are reliability and dependability.

Authoritative leadership is one of the most effective leadership styles.

A successful leader provides direction and guidance but also exhibits passion, confidence, and commitment and encourages their team.
The Top 20 Qualities Of A Great Leader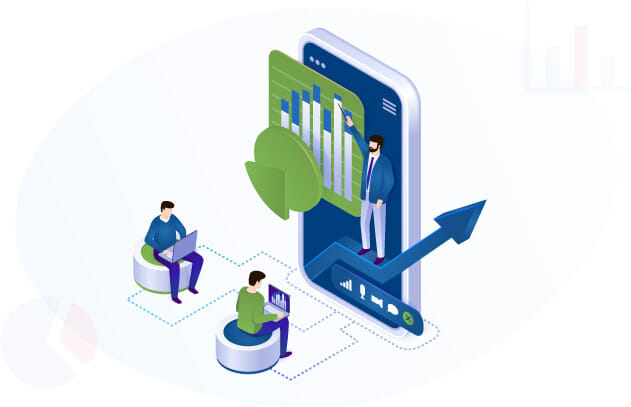 The top 20 qualities of a great leader include: 
1. Integrity
Integrity is an essential quality that influential leaders must have. You can't run an entity successfully without integrity. Integrity is the foundation of strong leaders. No matter how difficult the issue, a good leader must stand for their beliefs.
Successful leaders don't make false promises and choose the best options for their team members over their own personal gain. A leader with integrity shows self-awareness [1].
2. Innovative
Being innovative is among the strong leadership qualities needed to be an effective leader. An innovative leader allows team members to develop their own ideas and self-awareness.
Innovative, passionate leaders listen to team members and are always open to new ideas. The quality of being open to others' ideas makes team members feel heard and makes them better leaders. 
3. Honesty
Another quality among effective leadership qualities is honesty. A good leader must be honest to gain the team's trust and communicate effectively. Team members respect those in leadership roles who are loyal and accountable for their word [2].
4. Active Listener
Active listening is another quality characteristic of empathetic leaders. No matter your leadership style, being an active listener shows your team that you understand them and their perspectives.
A good listener is among the essential qualities of building trust, great relationships and forming genuine connections with your team. Those in a leadership position with this skill can demonstrate empathy to their team.
The roots of effective leadership are simple things, such as listening. Listening to someone shows respect, and it shows that you value their new ideas and are willing to hear them out.
– John Baldoni, Executive Coach and Top 30 Leadership Expert, Johnbaldoni.com
5. Self-Confidence
Good leadership qualities such as self-confidence are essential to being a good leader. A great leader has self-awareness, a sense of self-assurance and self-esteem, and the belief that they can make a difference.
Self-confidence is crucial for true leaders to take risks and accomplish goals. A self-aware and confident leader takes responsibility and provides quick actions without ignoring issues or procrastinating.
6. Visionary
Qualities of a good leader include being a visionary. Visionary leaders are driven to develop the company and keep themselves updated to continue developing leadership skills.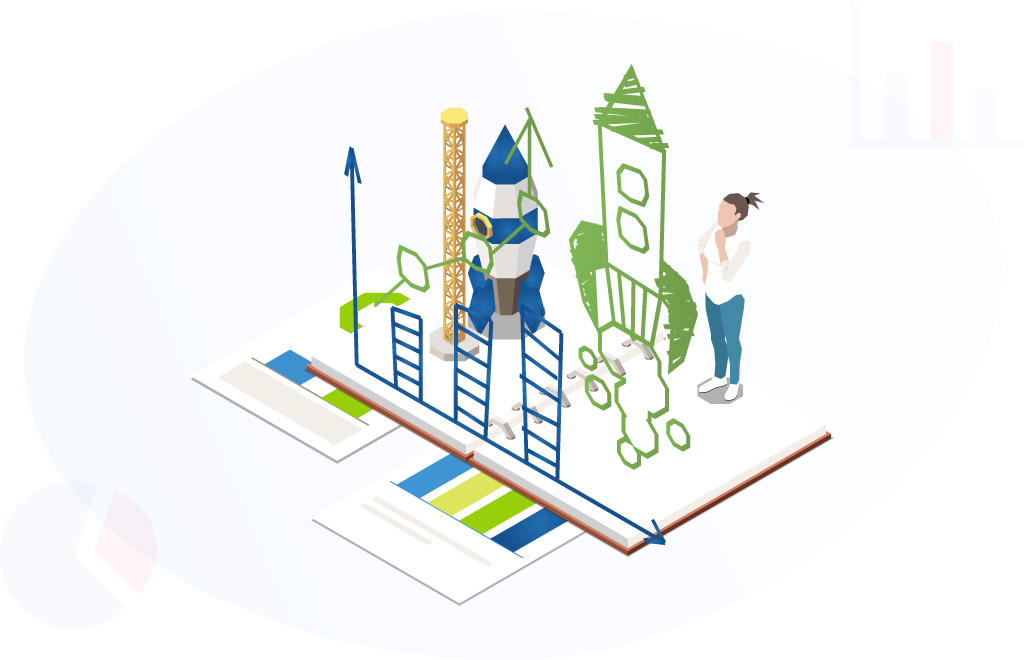 A leader that engages in critical thinking and has a vision for the future keeps everyone on track and invested in the company's future success.
A leader should be a visionary and provide more foresight than an employee.
– Jack Ma, Chinese Business Magnate and Co-Founder of Alibaba
7. Strong Communicator
Excellent communication is among the leadership characteristics that make a leader great. Outstanding leadership knows how to frame its message. Exceptional leaders choose their words carefully for the situation and allow junior members to express their thoughts and ideas.
They are skilled communicators that understand how vital good communication is to personal development and the work environment. 
8. Delegators
Great leaders possess the ability to delegate effectively. A leader should know how to delegate wisely to keep the business going in the right direction and reach organizational goals. Delegation can help your team to maximize productivity.
Being a good delegator of self-awareness and having the ability to understand who has the skills and leadership quality to complete the task. Using data visualization tools can greatly assist good leaders in effectively presenting their ideas.
9. Decision-Making Skills
Good leadership is decisive and knows how to reach company goals. Good leaders know how their decisions affect the business. They evaluate any decision and collect any information necessary before making a decision or any direct reports. 
10. Problem-Solving Skills
The characteristics of a good leader also include problem-solving skills. For a functioning organization or business, leaders need to have problem-solving skills and the ability to analyze situations to make the right decisions for the business.
Good leaders understand the problem-solving skills required to use a direct report or data to solve issues within the company.
11. Fair Attitude
We all have biases as people. Someone in a management role can act beyond this to build relationships with those who may be different from them. Most leaders that are considered excellent are fair to employees and business processes.
Great leaders acknowledge good, provide feedback that is constructive and makes room for everyone within the organization to thrive together. 
12. Inquisitiveness
Excellent leaders have unique, thought-provoking ideas, and they also share essential characteristics such as being open to learning new things. Leaders have various interests and are available to broaden their horizons with new skills to learn within the organization and the world.
Inquisitiveness allows new leaders to develop a positive attitude toward the organization and any problems that may arise.
13. Self-Motivated
One of the most basic and important qualities of a leader's perspective when leading is the ability to motivate others and themselves.
Good effective leaders recognize their strengths, motivate themselves, and help employees by boosting morale within the organization when necessary. 
14. Humility
Other characteristics of a good leader include humility within a great leadership role. Humility isn't typically among the traits we think of when considering someone a good leader.
Humble leaders understand that leadership is about working together for the greater good. Their leadership strives to transform. Humble leaders understand the essential qualities of leadership and their strengths and weaknesses.
15. Care For People
Other qualities of a good leader include understanding the value of balancing work and life. The best leaders understand that people's wellness is associated with the organization and plays an important role.
Those that lead with care also understand the importance of appreciating their teams and creating respect. 
16. Self-Discipline
Great leaders are self-disciplined and have excellent time management skills. They encourage a disciplined culture and are a role model within the business. In a fast-paced industry, being disciplined can help your team reach success and ease the work environment.
17. Emotional Intelligence
Emotional intelligence makes leaders capable of identifying, evaluating, managing, and understanding the emotions of themselves and people within the organization.
Great leaders understand others' perspectives, have strong social skills, and have high emotional intelligence. 
18. Passion
Good leaders are passionate about reaching company goals and objectives. Good leaders work tirelessly to achieve their goals and help others to achieve their goals as well.
Passionate leaders increase productivity and inspire their teams to commit to the vision of the business.
19. Resilience
Good leaders must be resilient against challenges. They need to have leadership development to understand themselves before they can take responsibility for others.
They are perceptive and know how to handle themselves in situations and overcome challenges without issue.
20. Accountability
Being accountable is another essential leadership skill. It means owning up to your commitments, being responsible for your actions, and establishing clear goals and targets. They also ask for help when necessary. 
FAQs
What Is The Most Important Leadership Trait?
The most essential traits in a leader are responsibility and dependability. Leaders need to show these traits in their work and when interacting with others.
What Is A Effective Leadership Style? 
Authoritative leadership is an effective leadership style. An authoritative leader knows the company's mission and is confident in empowering themselves and the team to reach it.
What Does A Successful Leader Look Like?
A successful leader provides direction and guidance and also exhibits passion, confidence, and commitment. A successful leader encourages the strengths and talents of their teams and achieves the company's goals.
What Is The Leader Mindset?
The leader mindset involves having certain beliefs, expectations, and attitudes that set the foundation for who you are and how you lead others. The mindset is essential to have because it is the driver in everything you do professionally.
What Are The Qualities Of The Best Leader?
Every leader strives to motivate and contribute to the greater good of their organization. The good qualities can guide you through inspiring your team and reaching your business goals. No one wants to be known as a bad leader. 
A successful leader must be disciplined and responsible, have an outlook for the future of their organizations, be passionate about reaching their goals and helping their team to do the same, be disciplined, and especially be understanding and fair towards their team.
Developing these essential skills is a consistent effort to be mindful of your own skills, be aware of the needs of your team and business, and strive to consistently grow and develop.
---
References:
The Irony of Integrity: Character Traits Leaders Need | CCL

https://www.gallup.com/workplace/258197/why-leaders-employees-trust-don.aspx