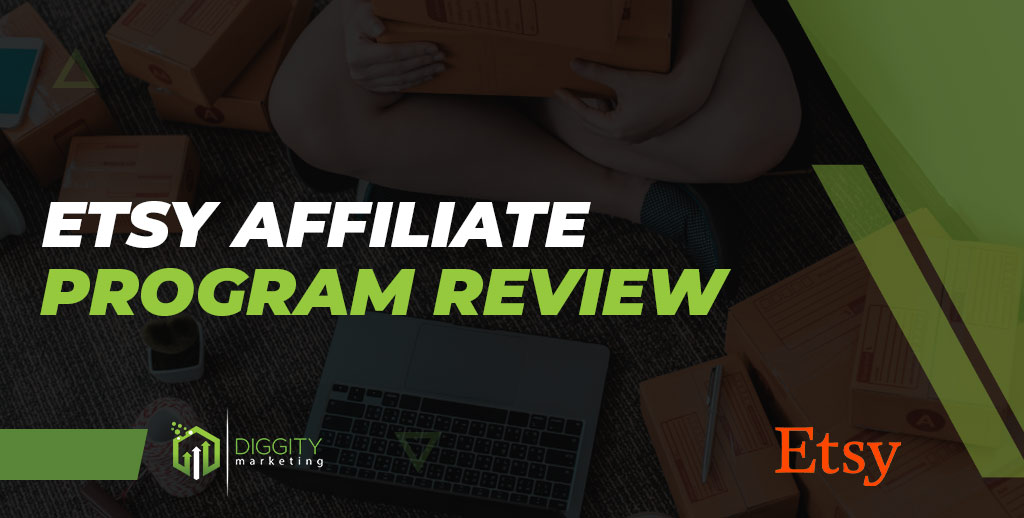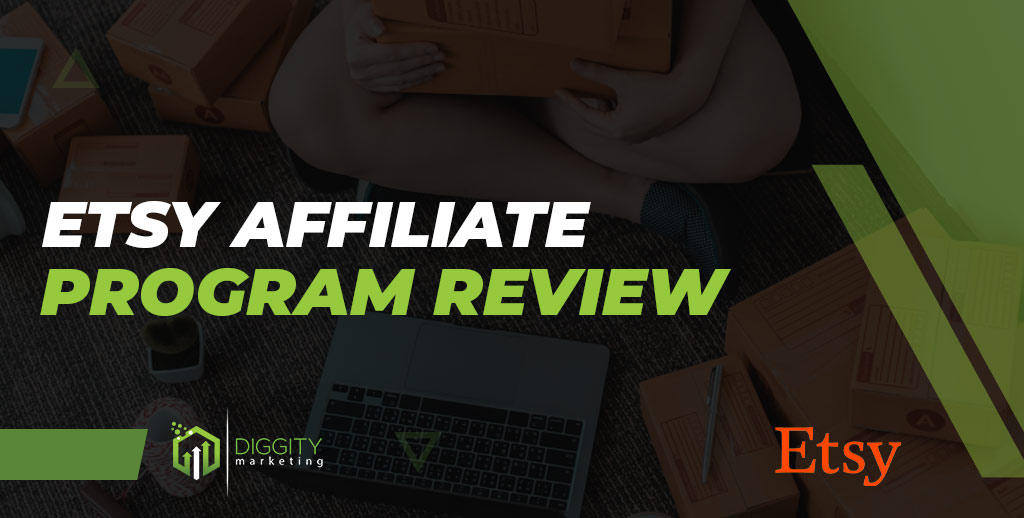 If you're seeking an affiliate program that allows you to promote a vast range of products, consider the Etsy Affiliate Marketing Program.
As one of the world's largest craft marketplaces, Etsy offers numerous products to suit even the most niche affiliate sites. But is this program the perfect fit for you?
With our extensive experience in affiliate and digital marketing and hours spent researching Etsy, we've compiled a comprehensive review to help you make an informed decision.
You'll learn about the Etsy marketplace, how its affiliate program operates, our overall rating, and the areas where it excels or falls short.
Dive into this review to discover if the Etsy Affiliate Marketing Program is the right choice for your needs.
What Is Etsy?
Etsy is a vast online marketplace that crafters, artists, and collectors use to sell goods directly to the public.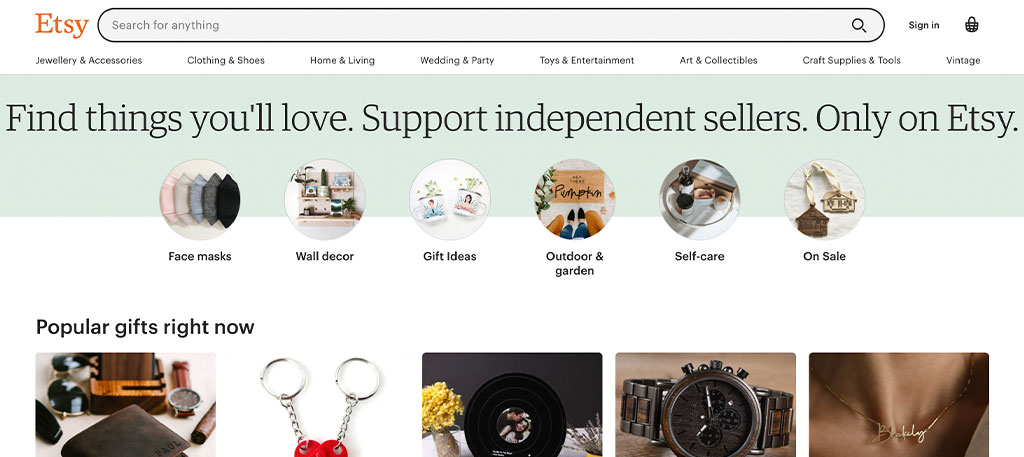 Nearly every product available is sold by an independent Etsy seller who has the freedom to set their own stock and listings. Some creators manage many closely-related shops in the same niche.
There are more than 60,000,0000 products on Etsy shops across the site and the Etsy app.
Etsy sellers deal in a unique array that includes everything from selling jewelry and art to furniture and custom vehicle trailers. You can even find Etsy shops on the Etsy app that will ship you handmade swords.
In addition to craft supplies, the Etsy marketplace is one of the largest in the world for vintage clothing and accessories clothing.
Wedding gifts are also becoming increasingly popular. But Etsy also offers some unique and creative goods.
Etsy sellers can make quite a good profit on the Etsy app.
The value of many craft and collector items on Etsy reaches tens of thousands of dollars.
The Etsy product you help sell could even be a $200,000+ art installation.
Let's get into how this program works so you understand how it can benefit you in your marketing campaigns.
---
How Does Etsy's Affiliate Program Work?
Etsy's affiliate program works by rewarding you for each qualified sale made to someone who arrived from your site.
Only some categories of Etsy products are eligible, but you'll be able to pick products from niches like.
Accessories/Clothing
Art & Collectibles
Craft Supplies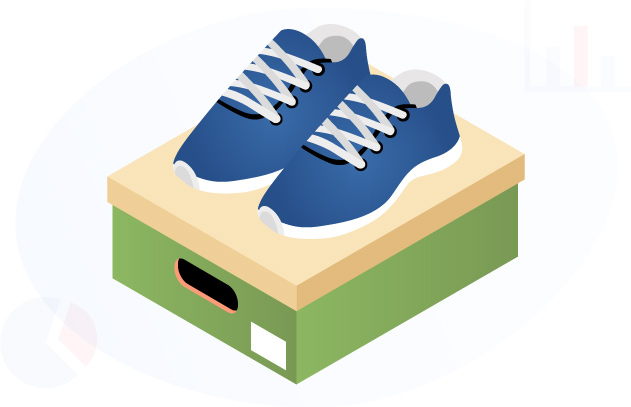 Shoes
Home & Living
Jewelry
Party Toys
Weddings and Party
And more
The Awin network currently manages Etsy's affiliate program. They set many of the varying regulations you'll need to follow to get paid.
All you have to do is share affiliate links on your platforms. You can claim a flat commission when readers follow your affiliate links and purchase products.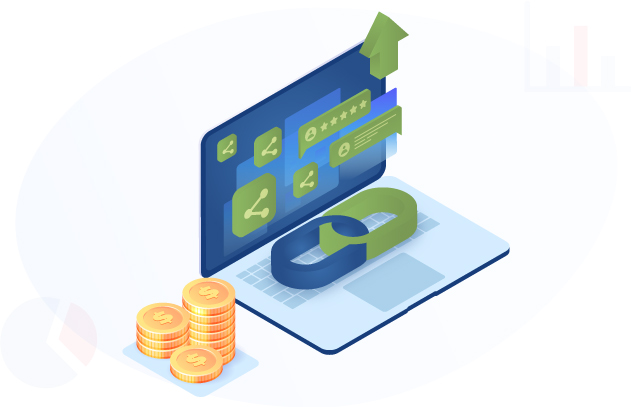 However, you must have been the most recent affiliate link to be associated with their visit, and they must not have been directed by any Etsy paid advertising.
The current commission rate for publishers is 4%. As an affiliate, you would be eligible for this rate rather than the 2% rate paid that is paid to creators of user-generated-content (UGC).
Once you have been approved, you can start to promote Etsy products. You'll find the Etsy offers in the Awin dashboard along with thousands of others offers from other affiliate programs.
You'll be provided with a personal affiliate link. You can post your affiliate links to approved channels or plug them into your site content as text links.
Per Awin's policies, your sales are tracked through the use of browser cookies.
The cookies on the Etsy website are valid for thirty (30) days and the cookies on the Etsy app are valid for seven (7) days.
Etsy's affiliate support is currently offered in English, French, Italian, Spanish and German.
Program Snapshot
Commission rate: 4% for Publishers
 2% for user generated content
Cookie length: 30 Days (Browser) or 7 Days (App)
(non-UK bank accounts) international wire transfer, ACH transfer, SEPA transfer and Domestic payments in NOK, SEK, DKK, PLN, CHF & AUDPayment methods: BACS, international wire transfer or ACH.
Payment polices: All approved payments are distributed on the 1st and 15th of each month.
How Do I Join?
To become an affiliate, you'll need to complete the Awin application.
---
Our Review
Rating and Summary
Our Score: 4/5
Summary: Etsy offers a solid affiliate program that is reinforced by a highly diverse stock of products and experienced management by the Awin affiliate network.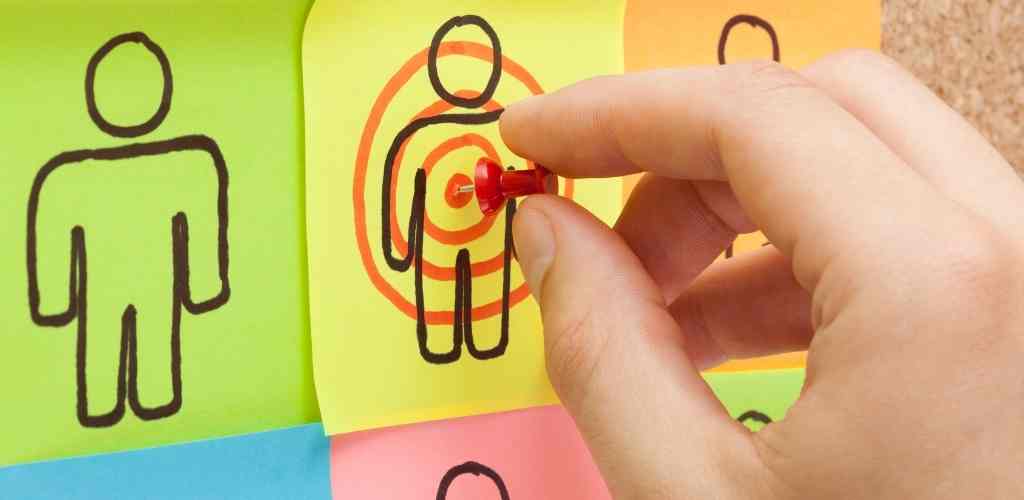 Our review found that Etsy had a lot to offer affiliates in the appropriate niches and that it may be the best choice overall for some specific niches (such as handmade goods).
In the following sections, you'll learn about some of the factors that went into our score, based on the quality of the approval process, pay, variety of products and features.
Application Process
Our Score: 3/5
The Awin application is a straightforward process where you enter your identity, tax information, and addresses for resources (such as sites) you'll be using for promotion.
It's easy to fill out and the portal is free of errors.
Awin reports that they typically take 48 hours [1] to approve applications. This appears to be accurate as our test application had a response within the next business day.
This part of the program loses some points because Awin requires a $5 fee for new Etsy affiliates signups.
According to Awin, the fee exists to discourage spammers and fraudsters from generating multiple accounts.
The fee is refunded as soon as your first sale is tracked.
You can judge for yourself whether this is reasonable, but the fact remains that most major affiliate networks won't charge you to sign up.
Pay Rates
Our Score: 4/5
Etsy loses a point in the pay rate department due to its low commission of 4%. However, this is more of a tradeoff than a flaw.
You may find higher rates on other affiliate programs, but those programs offer you fewer items to promote.
A rate this low is also not unusual for a mass marketplace that has already built a lot of credibility with buyers.
Amazon, for example, pays much lower rates [2] for many categories it shares with Etsy. Health and personal care products have only a 1% commission on Amazon.
You may find the pay very reasonable if you want to promote niche products that don't have many offers elsewhere.
Products You Can Promote
Our Score: 5/5
Etsy achieves a perfect score when it comes to the variety of products you can promote.
At this level of inventory, the only real competitors are other mega-marketplaces like Amazon or eBay. However, Etsy's brand may be a good reason to prefer it over either of those two competitors.
Etsy has successfully positioned itself as a marketplace for artists and crafters. The Etsy app is also becoming more and more popular. Many people are interested in Etsy products.
That lends it some gravitas, and shoppers here are willing to pay premiums for items that can be sourced more cheaply elsewhere.
This can create a great opportunity for affiliates to earn more even with a lower commission.
Program Features
Our Score: 5/5
Etsy gets a great score with features because they are backed by Awin's comprehensive publisher tools.
These tools, developed and upgraded over years of serving affiliates, come with functions you won't find on every affiliate network.
For example, bounceless tracking [3], allows you to send a user directly to an advertiser's website without any redirects.
This speeds up the user's experience and provides highly-accurate tracking.
Awin also provides monitoring tools for your sales, browser apps to provide you with affiliate information at-a-glance, and hubs to track what's selling across the whole network.
This affiliate program in particular comes with a respectable library of creative materials and banner ads to spare you the time and cost of creating your own.
Etsy's affiliate team also provides you with:
Banner ad collections for various categories of products and themes
Tracked affiliate links to any product or site page
An Affiliate newsletter
---
What Does Etsy's Affiliate Program Do Well?
There are a couple of things that Etsy's affiliate program does really well. Now that you've had a full look at the program, let's pull back and look at the overall pros.
Pros
Endless products to promote: This keeps coming up, but it's the biggest advantage of the program.
It's an advantage to any affiliates, but essential to anyone in one of the craft niches that Etsy has nearly monopolized.
Solid marketplace reputation: The Etsy store is loved, attractively designed, and used by millions every month. That could incentivize more of your readers to make a purchase.
Good management by Awin: Awin is a massive affiliate network that knows the business and how to take care of affiliates.
If you do well as an affiliate, remember that your application also qualifies you to work with Awin's other affiliate programs. There are thousands of offers beyond Etsy.
High potential orders: Items like crafted furniture (for example from whole black walnut), start at around $2000.
Art can easily exceed $100,000. A healthy luxury market on the site moves big-ticket items every day.
---
Where Does Etsy's Affiliate Program Fall Short?
Cons
Relatively low commission: It has to be said that the commission on Etsy products is not great. We've made an argument for the tradeoffs, but the judgement is yours.
You'll have to pay an application fee to Awin: This one really annoys some people.
You can't collect commissions as an Etsy shop owner: If you are an Etsy seller, you are prohibited from collecting commissions on items sold in your own shops.
That includes any stores where you have a material connection or financial interest.
This may disappoint some Etsy sellers who already sell their own products and want to use the affiliate program for further monetization.
---
Top Alternatives to Etsy
If you're considering Etsy, you may also enjoy these affiliate programs. They are closely related to Etsy when it comes to the variety of products offered.
---
Frequently Asked Questions (FAQS)
Do You Have to Pay to Be an Etsy Affiliate?
Technically, yes you do have to pay to be an affiliate. You will be required to register with Awin to become an affiliate, and that comes with a $5 fee.
The affiliate program becomes free when you make your first sale through an affiliate link, and your fee is refunded.
Where Can I Post Etsy Affiliate Links?
Etsy affiliate links can only be posted on authorized channels [4] that you operate in line with your website URL. These include social media channels like Instagram, Facebook, and Twitter.
Etsy's affiliate program forbids you from posting affiliate links on social sharing sites (note the difference between social sharing and social media) like Pinterest.
It is the affiliate's responsibility to remain in compliance with applicable regulations.
You can lose your commissions and get locked out if you promote affiliate links on prohibited social media platforms.
Can I Get Commissions on Gift Card Purchases?
No, unfortunately, you cannot claim a commission if you send traffic that results in any gift card purchases. This is a long-standing policy that applies across the Etsy marketplace.
How Can I Promote an Etsy Product?
You can promote an Etsy Product in a blog post, photo journal, or streaming video. Any form that's friendly to search engines and readers should work.
Fortunately, you'll get a cheat sheet, too. When you're accepted to the marketing program, you'll be able to access a feature called Curated Pages.
This affiliates-only gallery includes examples of some of the best-performing pages ever used by other affiliates.
Don't forget that content posted about some topics (such as wellness products) must adhere to advertising laws.
Etsy warns you clearly in the terms of service that they will not protect you from the consequences of posting content that gets you in legal trouble:
"In the United States, the Federal Trade Commission outlines specific requirements regarding disclosure. It is the affiliate's responsibility to know and follow any applicable regulations that apply to their site. Etsy is unable to provide legal advice; we urge you to speak to a legal expert if you believe these or other regulations may apply to you"
---
Start Making Money With Etsy's Affiliate Program
Now, you have everything you need to decide if this marketing program is right for your site.
You know what it takes to join Etsy's affiliate program, how each part of the experience stacks up, all the tools at your disposal, and even what alternatives may be available.
Ready to take your affiliate marketing to the next level?
Get started learning everything you need to know about taking your affiliate marketing career to new heights with this free webinar.
Want to Become a PRO Affiliate?
Comprehensive lessons
Niche Grading tool
Step-by-step website building guide
Regular updates


Private Facebook community
Bonus courses
Lifetime course access