As global eCommerce sales continue to skyrocket, with Shopify predicting a staggering $5 trillion in revenue by 2023, the potential for affiliate marketing has never been greater.
Whether you're new to the industry or a seasoned affiliate marketer looking to expand your horizons, the Target Affiliate program is an attractive option. As a former Target partner myself, I can attest to the benefits it offers.
This article aims to provide a detailed overview of the Target Affiliate program, helping you determine whether it's the right fit for your needs. So let's dive right in and explore the ins and outs of this promising opportunity.
What Is The Target Affiliate Program?
The Target affiliate marketing program is known as Target Partners and it gives affiliates the opportunity to market Target products through their content and earn a commission. It is very similar to affiliate programs like Amazon Associates.
It's free to join and just like with Amazon, you'll create affiliate links that you can use to make sales and earn commission on those sales.
---
How Does The Target Affiliate Program Work?
The Target affiliate program works by letting you use text links, banners, widgets, and other tools to use on your websites or platforms to sell your products. First, you need a website, blog, or following on social media. You can use these channels to promote Target products.
So when your followers click on your affiliate link, banner, widget, etc. a cookie is set on their browser. This cookie stays there for seven days, and only when they buy the product through your link within those seven days do you get a commission on the sale.
But, they don't have to exclusively buy the product you recommended through your link for you to get a commission.
You'll get to earn a commission on any product they buy from Target using your link within those seven days.
The Target affiliate program also rewards you for every purchase made using your affiliate link within the seven-day period, and not just for the first purchase.
---
Who Should Join The Target Partners Program?
Anyone who has an established blog, website, or social media following should join this affiliate program.
Bloggers
Bloggers are always looking for ways to monetize what they love.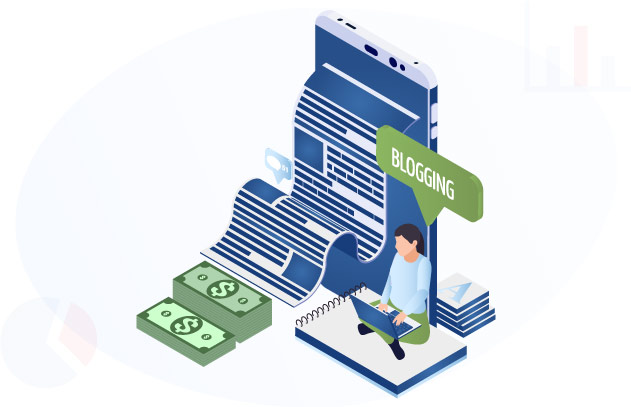 Affiliate links are a great way to do that.
The Target affiliate program offers so many categories and products to choose from, making it applicable to most niches out there.
Remember to promote stuff that is in line with what your brand is about.
For example, if you're a mom blogger, you'll want to promote things like health and care, toys, baby gear, etc.
Website Owners
Having a website offers you many opportunities to earn online. One great way to do this is through affiliate marketing.
For example, let's say you have a tech website where you offer recommendations and product reviews for things related to gaming and computing.
You're considered as having a niche affiliate website that you can use to promote things relating to your website and brand.
So in this instance, you may sign up as a Target affiliate marketer to promote Target's tech products. You're in a good position to do so because you already have followers who trust your insight.
Influencers
Target's affiliate program is perfect for anyone who has a social media platform with a decent amount of followers. That's because they already have an audience that trusts them and who is likely to be keen on any of their recommendations.
If you are an influencer, remember to only promote those things within your niche and that you've tested.
---
What Products Can You Promote?
You can promote products directly within your niche. Like many affiliate programs that are available, the Target affiliate program offers a variety of products and categories to choose from.
The Categories You Can Promote
There are so many categories to promote with some of the most popular including:
Health & Wellness
Grocery
Women
Men
Kids
Shoes
Baby
Home
Patio & Garden
Furniture
Kitchen & Dining
Toys
Electronics
Video Games
Movies, Music & Books
Sports & Outdoors
Beauty and Personal Care
Pets
Household Essentials
School & Office Supplies
The options are limitless and it is easy to find products that you can relate to your niche, which is one of the things that makes the Target affiliate program so accessible to affiliate marketers.
Target Affiliate Vs. Amazon Associates Products
The Amazon Associates program and the Target affiliate program allow you to promote items in similar categories.
But while the products are similar, the commission structure that affiliates may earn for certain categories differs between these affiliate programs.
For example, Target offers affiliates a flat rate of 1% on video game sales, whereas Amazon offers its affiliates a 2% commission on video game sales. We'll take a closer look at the Target Affiliate's commission structure next.
---
Commission Structure
The commission that an affiliate can earn through Target's program depends on the category. The percentages you can make per sale range from 1% to 8%. Most of the time it will be less than 8%.
But, there are also much lower commission rates of 1%, especially for Health & Beauty and other categories such as electronics, toys, or video games.
If you're promoting within those niches, it may be more worthwhile to pursue different affiliate programs that offer higher commission structures for those categories.
You'll also want to strategically market products that can lead to higher earnings within the category you're promoting to maximize your income.
Target's affiliate program also has an Earnings Per 100 Clicks set up. That means you'll make between $12 – $13 for every 100 clicks you get on your affiliate links.
As you can see from their commission structure, for some of the categories your commission percentage increases as you make more sales.
One of the major downsides, however, is that Target also has categories on which you make a 0% commission. These categories include:
Groceries
Household essentials
Baby care items
Pets
Electronics
Toys
Sporting goods
Movies Video games and consoles
Pharmacy and OTC
Books
SweetJoJo
Contract mobile
And more.
Now the last thing you want to do is build a website focusing on one of these niches to find out that there's zero value to you as an affiliate marketer.
---
5 Reasons Why Target Is Worth A Second Look
Some of the commission structures can be quite off-putting to some affiliates. But, Target's program is not all that bad, unlike many other affiliate programs. Here are 5 reasons why Target is worth considering.
1. More Stable Than Amazon Associates
Target's affiliate marketing program is not subject to all the politics that Amazon has to put up with. Amazon has also shown lots of inconsistency with its affiliate program in the past due to this.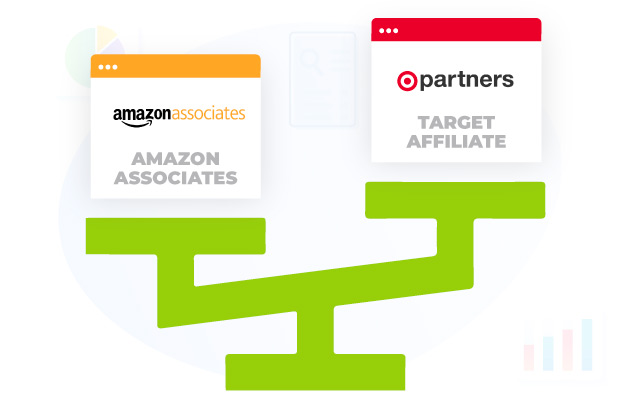 As a Target affiliate, you won't need to worry about the affiliate program suddenly being shut down in your area – something that happens and has happened to Amazon Associates.
2. Opportunity To Increase Earnings
A huge plus side when it comes to the Target affiliate program is that your percentage on commission increases as your sales volume increases, unlike many other affiliate programs. And while it may seem like a small increase, it makes a huge difference when it comes to your payout.
3. You Can Promote Trusted Brands
Starting a website and then trying to sell your own brand comes with a lot of challenges, one of them being that no one trusts the quality of your products.
This trust takes time to build. But, Target sells products from well-known brands.
So customers are more likely to purchase their products rather than buy a brand they don't know.
4. 7-Day Cookie Policy
Unlike many new affiliate programs and partnerships, Target affiliates get a 7-day cookie policy.
So even if the customer doesn't make a purchase within 24 hours using your affiliate link, you'll still get the commission if the sale is made within the 7-day period.
5. Good Conversion Rates
Most affiliates want some sort of stability with the programs they choose to join.
Target offers $12 – $13 Earnings Per 100 Clicks, as we mentioned earlier.
Essentially, this proves that Target is successfully converting affiliate traffic into sales.
---
How You Can Make Money With The Target Partners Program
If you're thinking of joining Target's program, here are a few of the main areas to focus on to increase your success as an affiliate marketer.
1. Pick A Niche
Target offers a range of different products. As long as your website is family-friendly and you're looking to pick a niche within that realm, then they'll have products for you to promote.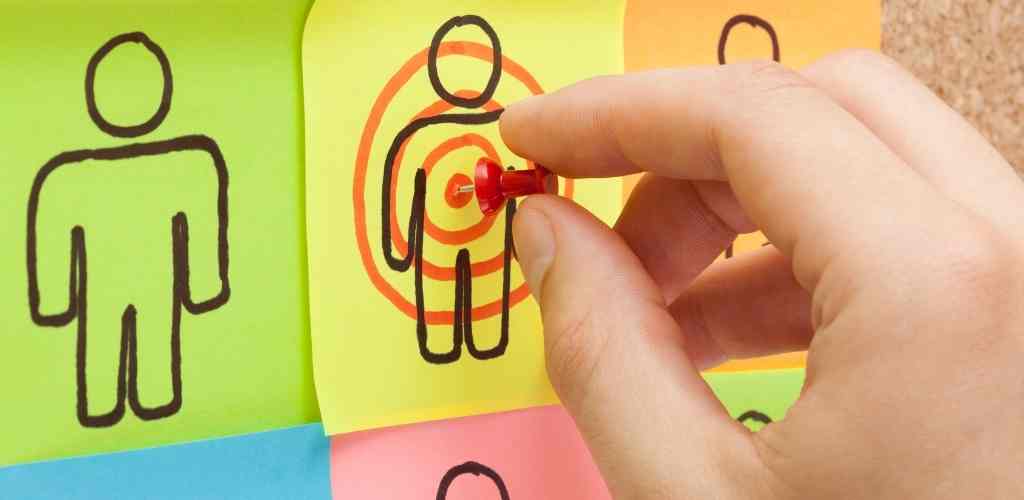 But, as we mentioned earlier, there are categories for which affiliates do not make commissions and so it's really important to pick a niche that corresponds with categories that you can make commissions.
2. Start Blogging
Blogging allows you to improve your site's SEO ranking. The more frequently you blog, the better.
But you'll also need to use SEO strategies to get your blog recognized and make sure to use original content that is related to your niche.
3. Use SEO Strategies
A website cannot perform optimally without SEO because of the increasing competition with other websites.
If you want to increase your traffic and make more sales, looking into ways to improve your SEO ranking is a definite must. Have a look at our blog for the
best SEO techniques
that are working today.
4. Promote Products Carefully
Not only should you choose the Target product categories that you promote carefully, but you should also be mindful of the products you're promoting within that category.
You still want to choose quality products while also picking ones that increase your earning potential.
5. Use Marketing Strategies
As an affiliate marketer, it's a good idea to spend time learning about the different marketing strategies that you can use to increase your website traffic and also convert visitors to buyers.
---
How Do I Join?
There are 3 simple steps to complete if you want to join Target's program.
Step 1: Sign Up
Go to the Target Partner sign-up page then, click on the "Apply Now" button.
Then, fill out your personal information, company information, and finally, your promotional information where you'll need to enter your website URLs, social media, or mobile app information.
You'll also get a list of agreements to read through pertaining to the program. And, you'll get the option to download the program's terms.
Step 2: Content Creation
Target's program offers affiliates support. Once you're signed up as an affiliate, you'll need to create content and decide on the categories you're going to promote.
You'll also need to create affiliate links that you can use to promote products using your website, social media platforms, or mobile app.
Step 3: Convert Customers To Consumers
Next, you'll need to use content marketing strategies to drive your viewers or website traffic to purchase products using your affiliate links. The better your strategies, the more sales you'll make.
---
What Is Affiliate Marketing?
Affiliate marketing is a marketing arrangement that offers website owners, bloggers, and influencers the opportunity to make money by promoting other businesses' products.
This usually works by advertising their products on your site or channel, and when you make a sale using your marketing efforts, the business you're promoting pays you a percentage or commission from the sale.
This is a great approach for anyone who wants to earn well without having to establish their own business. Affiliate marketing gives you the opportunity to lean on well-known brands that people already trust.
---
Should You Join Target Partners?
Yes, you should join Target Partners. The Target Affiliate Program offers a myriad of opportunities for those seeking to make the most out of affiliate marketing.
With a robust product portfolio, a rewarding commission structure, and a 7-day cookie policy, the program presents promising potential.
However, it is vital to also consider the aspects that may limit its effectiveness, such as the non-existence of the program outside of the U.S, and the 0% commission rate on several categories. In essence, the viability of this program is largely determined by your niche and your ability to strategize effectively.
If your focus aligns with the categories that offer commissions and if you possess the skills to attract and retain your target audience, the Target Affiliate Program could prove to be a lucrative venture.
For those falling within the 0% commission rate categories, exploring other affiliate programs might be a more fruitful endeavor.
In the ever-growing field of affiliate marketing, informed decision-making is key to success. Therefore, always ensure you understand the nuances of any program before committing to it.
Remember, your success in affiliate marketing is a marathon, not a sprint, and the right affiliate program is your perfect partner in this journey.
If affiliate programs are completely new to you and you'd like help getting started, watch this free webinar and learn what Google really wants and how to consistently get powerful SEO results.
Want to Become a PRO Affiliate?
Comprehensive lessons
Niche Grading tool
Step-by-step website building guide
Regular updates


Private Facebook community
Bonus courses
Lifetime course access