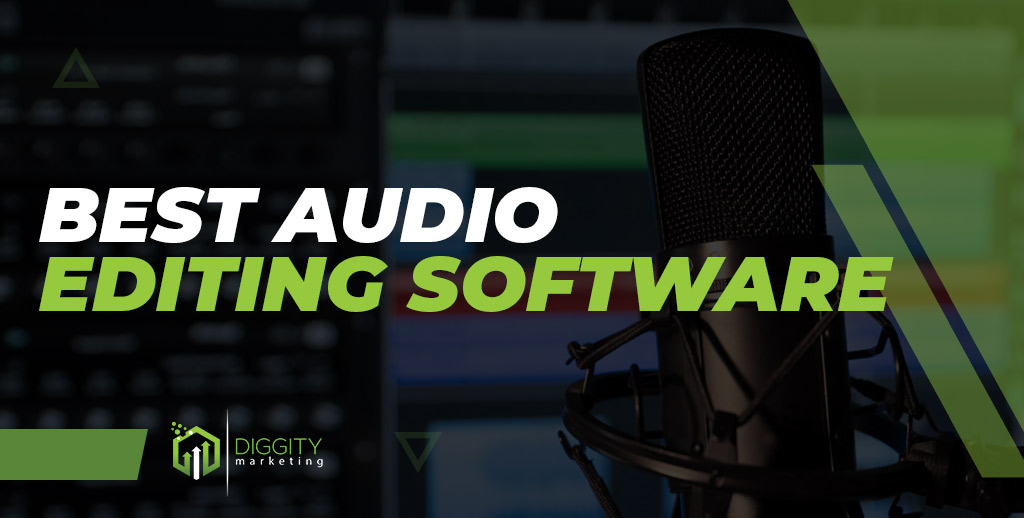 The best audio editing software is crucial for creating quality, professional-sounding audio. Audio editing software provides you with tools to produce, record, and edit your files.
Media creators such as video editors, podcast creators, live music creators, and more use audio editing software to create the highest quality audio possible. Audio editing software makes the editing process of audio files quick and simple.
We spent months researching and using over twenty audio editing software to bring you the best software available for all your editing needs, whether you produce basic or professional audio.
1. Adobe Audition (Editor's Choice)
Adobe Audition is a professional audio editor available by itself or as a part of Adobe's Creative Cloud suite. Professionals often use Audition in radio, television, and music production.
It is excellent for recording multiple channels at once and includes music editing software to reduce background noise, add effects to enhance the sound, and more. 
Adobe Audition has a seven-day free trial and a standard plan starting at $20.99 per month. In our experience, while Adobe Audition is expensive, its audio quality, sound effects, and audio editing abilities are second to none.
There is lots of use of ProTools in professional studios, mostly for the special effects, not for sound quality.
– Steve Albini, Audio Engineer, and CEO, Electrical Audio
Pros
Powerful audio editing tools for noise reduction and mixing

Professional editing options

Simple to customize

Excellent for dynamic recording
Cons
Subscription-only options after the free trial
Our Rating
Product:

5.0

Features:

5.0

Support:

5.0

Pricing:

5.0
---
2. Audacity
Audacity is a free audio editor that has features similar to premium options. Audacity is suitable for beginners and professionals and is available on multiple platforms, including Mac, Linux, and Windows.
Audacity has an extensive library of plugins to add various functions and create desired sound effects. Their audio editing software allows you to lengthen and shorten clips still containing hidden ends for more efficient editing.
In our experience, Audacity is a great free audio editor that offers multiple audio formats and the ability to edit audio easily.
Pros
Free audio editing software

Hundreds of plugins to increase functionality

Ability to stream directly to listeners
Cons
The interface can take beginners some time to learn
Our Rating
Product:

5.0

Features:

4.9

Support:

4.9

Pricing:

4.9
---
3. GarageBand
Garageband has become popular since its 2004 release for its multiple-feature advanced software. The robust presets let anyone create the best audio music production from composition all the way through recording music post-production.
Garageband is the best free audio editor available on iPhone, Mac, and iPad, which allows flexibility across multiple platforms. They also offer music loop packages and automatically allow voice memos to be dragged into a new track  [1]. It is a great tool if you want to make money online as a musician.
In our experience, GarageBand is a growing audio editor that offers a free version with a variety of valuable features.
Pros
Ability to sync audio tracks between devices

MP3 export ability

Proper virtual instruments for music files
Cons
Only works in a browser
Our Rating
Product:

4.9

Features:

4.9

Support:

4.8

Pricing:

4.9
---
4. AudioLab 
AudioLab is a free audio editor that can be used from your Android device if you're looking to mix multiple tracks from home quickly. It allows you to trim, mix, convert, tag, change the speed, remove silence, merge files, and more.
While it isn't quite as powerful as desktop applications, it is an excellent smartphone-based audio editor. It won't necessarily work as professional music production software, but you can use it for files like ringtones, basic edits, and social media.
In our experience, AudioLab is an excellent audio editor for basic editing from the convenience of your phone.
Pros
Interface optimized for mobile use

Lots of free features

Ability to edit audio data right from your phone
Cons
Some features require a paid upgrade
Our Rating
Product:

4.8

Features:

4.8

Support:

4.7

Pricing:

4.8
---
5. Logic Pro X
Logic Pro X is a fully-featured audio editor that offers professional editing, including film scoring, sound design, multi-track recording, multi-track editing, and more.
Logic Pro X can create spatial audio mixes using Dolby Atmos for excellent sound quality. The software is also streamlined and simple to use. It also offers light and dark modes and other ways to personalize their digital audio workstations [2].
Logic Pro X comes in at $199. Although it is on the more expensive side, the value is fantastic for the product you receive.
Pros
Spatial audio and Dolby Atmos

Excellent value

Lots of special effects and instruments
Cons
No Clip-gain style editing
Our Rating
Product:

4.7

Features:

4.7

Support:

4.7

Pricing:

4.7
---
6. Audiotool
Audiotool provides convenient audio editing in your browser so you can access audio clips anywhere. This online audio software allows you to create 30-second segments of sound for samples that you can mix with their online instruments, drum machines, and other tools.
You can also modify audio tracks by adding one of their 14 effects. They also give you the ability to alter your audio signal. The software focuses on collaboration and features user-made music showing you the actual possibilities of the software.
The best part is that Audiotool is available for free. In our experience, Audiotool is an excellent value for simple editing when it needs to be done quickly.
Pros
Modular structure

User samples

Allows for fast editing
Cons
Support is difficult to contact
Our Rating
Product:

4.6

Features:

4.6

Support:

4.6

Pricing:

4.6
---
7. Acoustica
Acoustica is a full-performance audio editor that offers both standard and premium options. It provides some of the best sound restoration tools available, a remix tool to split mixed tracks, and a caption editor.
Acoustica's features make it worthwhile for anyone looking to edit any form of sound. Premium users also receive several unique tools, including spectral editing, spectral histogram analysis, and AU, AAX, VST3, and VST plugins.
Acoustica's standard plan starts at $59.99, and their premium plan starts at $199, with both offering a 30-day free trial. In our experience, while Acoustica is expensive, it is packed with features, especially the premium plan.
Pros
Multi-track editing

Analysis meters

Audio restoration effects
Cons
Expensive for premium users
Our Rating
Product:

4.6

Features:

4.6

Support:

4.5

Pricing:

4.5
---
8. Ableton Live
Ableton Live is one of the best audio editing software options for music production. It includes customized tools to create instrument sounds, loops to create studio creations, and quality live music recordings.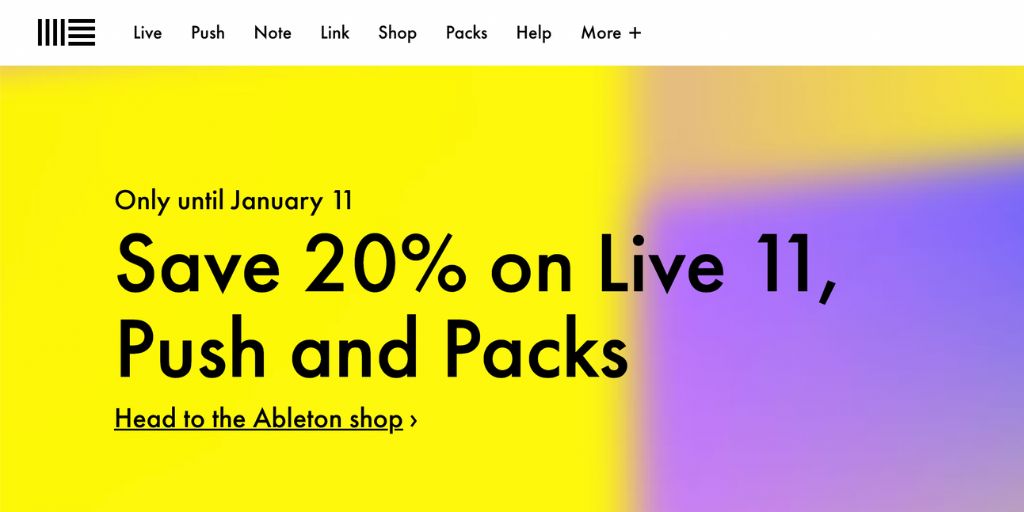 The standard version supports MIDI production and editing, over 5000 sounds, 17 instruments, 60 audio effects, and 16 MIDI effects.
The main downside to Ableton Live is that the standard version costs $449, but if you're a professional audio editor, that is a low price to pay for professional-level editing features.
Pros
Record live music or create your own music

Create or manage multiple tracks

Lots of sound effects and instruments
Cons
Very costly
Our Rating
Product:

4.5

Features:

4.5

Support:

4.5

Pricing:

4.4
---
9. FL Studio
FL Studio is another tool for quick editing. It includes a digital piano roll, allows you to make audio files in less time, and offers audio time stretching, audio import, pitch scaling, and more. FL Studio provides four separate versions.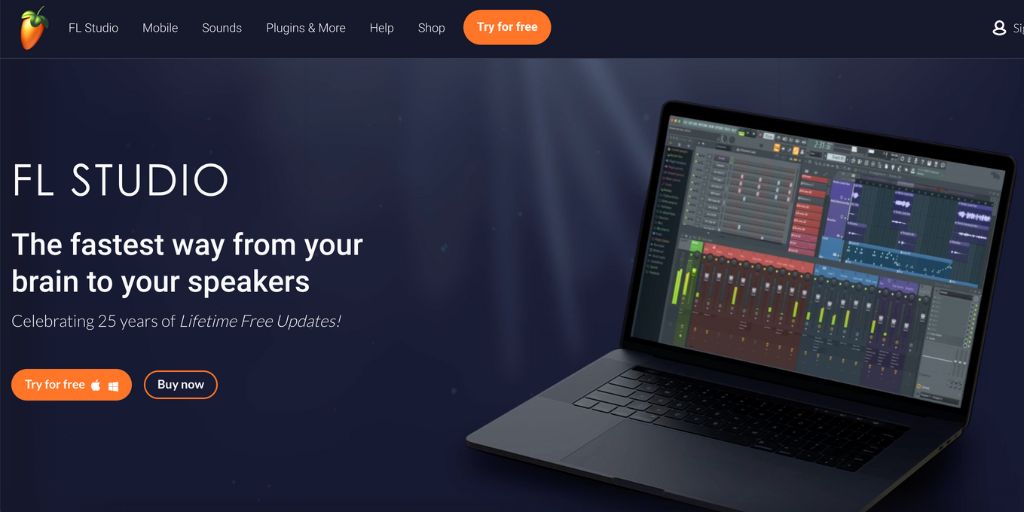 Their base plan is $99, which only offers basic features and includes synths, effect plugins, automation support, the piano roll, and a step sequencer. The next step up is $199 and adds the ability to record with a microphone as well as edit or audio pitch tracks [3].
In our experience, FL studio is a great editing tool, but it's on the expensive side.
Pros
Visual automation clips

Free updates

MIDI loop-based composition tools
Cons
Lacks text editor
Our Rating
Product:

4.4

Features:

4.4

Support:

4.4

Pricing:

4.3
---
10. Studio One
Studio One is an audio workstation that allows you to record audio, mix music, and compose music. They offer a free version with unlimited audio, essential plugins, drag-and-drop editing, and an XT sampler.
A better plan costs $99 and adds more tools, including track folders, event effects, synth, and plugins to provide mixing tools over one interface.
In our experience, their accessible digital audio workstations are helpful for editing, and everything is free.
Pros
Pattern and chord-based composition tools

Live performance features

Quick workflow for composition, mixing, and recording
Cons
The score editor doesn't print sheet music
Our Rating
Product:

4.3

Features:

4.3

Support:

4.3

Pricing:

4.3
---
Buyer's Guide
Before choosing an audio editing software to mix and edit an audio file, you will need to know what to look for to produce the best audio and audio recording. 
How to Choose the Best Editing Software
When choosing the best audio editing software, there are several factors to consider, including the type of audio file you are looking to record and edit and what you are trying to accomplish with it.
Live music and studio recording are different from different types of music production and recording and editing podcasts. Here are other factors to consider:
Recording Options:

Can you record from external devices or separate channels? 

Number Of Channels Available:

Podcasts might only need a few tracks, while bands might need over a dozen.

Editing Features:

Depending on the audio file you are editing, you may need to add effects, make basic trims and mixes, or normalize. 

Plug-ins:

Some editing software has additional features, sounds, and plugins for audio file editing that may be important to your editing process. 

Price:

How much you are willing to pay to edit your audio file depends on whether you need more professional editing features or are just looking for essential editing software.

Operating System:

You will have to ensure that your editing software works with your current operating system.

Exporting:

Having options to export your final edited product that ensures quality is crucial to maintaining quality audio files.
All the audio as we know it is an attempt to be perfectly linear. Linearity means a higher-quality sound.
– Woody Norris, Sound And Sonic Equipment Inventor, MIT
What Are the Benefits of Using an Audio Editing Software?
There are several benefits of using professional audio editing software, including:
Time-Saving

: Using audio editing can lower the editing time significantly by automating time-consuming tasks like using sound filters, clipping files, and leveling. 

Version Control

: With the correct software, you can always undo edits or adjust any edits made. You can also easily change effects added to enhance sound and undo them if you add something you don't end up liking.

Ease Of Use:

the best audio editing software have simple interfaces to edit files with simple features. A simple interface allows almost anyone to become an audio engineer, even a beginner. 
How Much Does Editing Software Cost?
Editing software is available for a variety of costs. There are decent free options out there, and others cost a premium price tag. Free software includes Audacity and GarageBand.
Premium software from big names like Adobe and Apple cost from $100 to $800 for custom audio editing, special sound effects, and more.
Are There Any Editing Softwares That Work Without Internet Access?
The best audio editing software is downloaded to your desktop to work with or without internet access. You might need internet access to download the program initially, but it can then function without the internet.
Some software may also require the internet to download additional features and add-ons.
Should You Have Audio Hardware Before You Buy Software?
No, unless you are doing professional audio editing, you can typically make professional-quality audio files from your computer. Audio hardware generally is only required for professional audio production.
You will need hardware for external instruments and other production equipment if you are producing professional audio.
Is Editing Software Good for Beginners?
Specific editing software is suitable for beginners, and others are for more advanced users. Software like GarageBand is a great option for a beginner because it is free with a simple interface that is easy to navigate.
Audacity also offers a great community with support to learn how to audio edit yourself.
How We Choose the Best Audio Editing Software:
To give you the best options for audio editing, we viewed the features of each software and evaluated the features for expert and beginner editing needs, including live recording, basic edits, music production, and more.
We also looked at the editing and production features, the type of files supported, the operating systems the digital audio workstation uses, and more. We also evaluated the value of the software based on the price and the features you receive for that price.
We also assessed the support available for the audio editing software, whether it was customer support or community support from other members.
---
FAQs
What Are the Four Aspects of Audio Editing?
The four aspects of audio editing are changing the position of clips, cleaning up outside noise, selecting the best take to refine audio, and manipulating audio by slicing clips.
Is it Difficult to Edit Audio?
Editing audio is complex. It takes a lot of effort to create a great piece of audio. You can't just record something and not do any editing. Audio often needs editing before it can be used.
What Is the First Step to Audio Editing?
The first step in audio editing is to trim regions of sound clips and remove any unwanted background noise. Eliminating background noise helps to create high-quality audio.
Why Is Audio Editing Essential?
Audio editing is essential to remove unwanted sounds that distract the listener's attention from their crucial focus. Audio editing is essential to create the perfect sound, whether you're recording live music, podcasts, etc.
Does Windows 10 Have Its Own Audio Editor?
Yes, every OS has a basic audio editor. It could be used for simple editing, but it might not work for a professional audio creator. Their audio editor allows you to record voice, cut, and play for primary audio editing.
What Is the Most Popular Audio Editing Software?
The most popular audio editor is Audacity because of its free software and various features. Adobe Audition CC is the next most popular software, which many professionals use.
How Do I Auto-Tune in an Audio Editing Software?
Most audio editing software has built-in pitch correction or a plugin that can shorten the distance between the notes for pitch correction and style. Autotune works by shortening that distance, and when overused, the shortening produces the characteristic sliding sounds of auto-tune.
---
Which Audio Editing Software Do We Recommend?
Choosing the best audio editing software is crucial to the sound of your audio. Using audio editing software can save you time and effort, give you more control over your audio, and allow you to apply effects to enhance the sound of your audio.
We recommend Adobe Audition. Adobe audition is simply the best audio editing software that is used by professionals in music production, radio, TV, and film. Their software allows you to record multiple channels, reduce background noise, mix audio, and produce professional-sounding audio. They even offer a free trial to try Adobe Audition risk-free.
Try Adobe Audition today to start producing professional, high-quality audio.