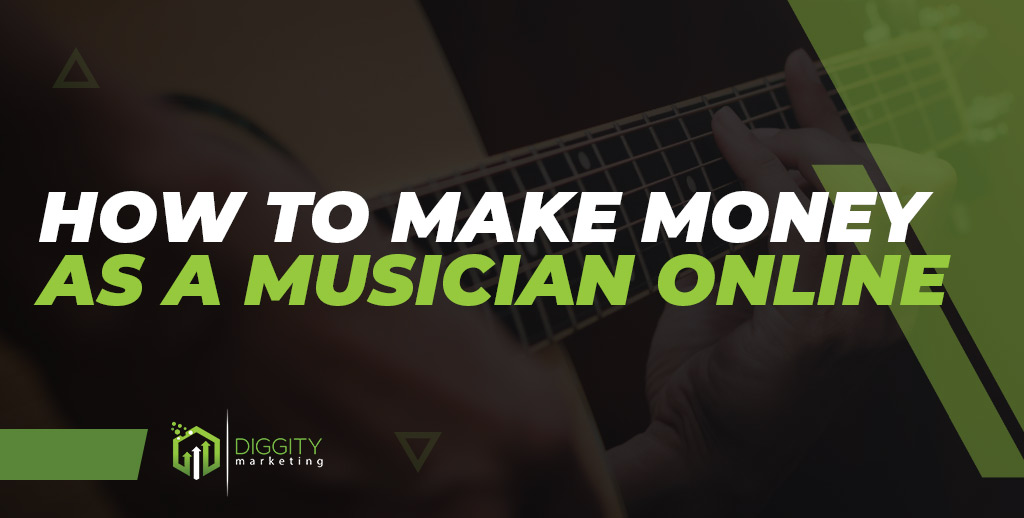 Want to put yourself on the path to financial independence and artistic freedom by learning how to make money as a musician online?
Thousands of artists have leveraged their internet exposure to go from total unknowns to music superstars.
We have spent hours researching the best ways to make money from being a musician online, and in this article, you will discover how to accomplish this by playing the music you love.
Quick Summary
Online musicians must prepare for increased publicity, heavy scrutiny, and exciting new opportunities.
The internet opens new revenue channels, including streaming services and production libraries.
Internet musicians must position themselves for a big break into film, television, and radio.
How Can I Make Money If I Love Music?
Musicians have a variety of ways they make money online, depending on where they are in their musical journeys.
As you will read more about below, you can make money by teaching music online, uploading your music to streaming platforms, or creating a YouTube channel to discuss or teach music, and more.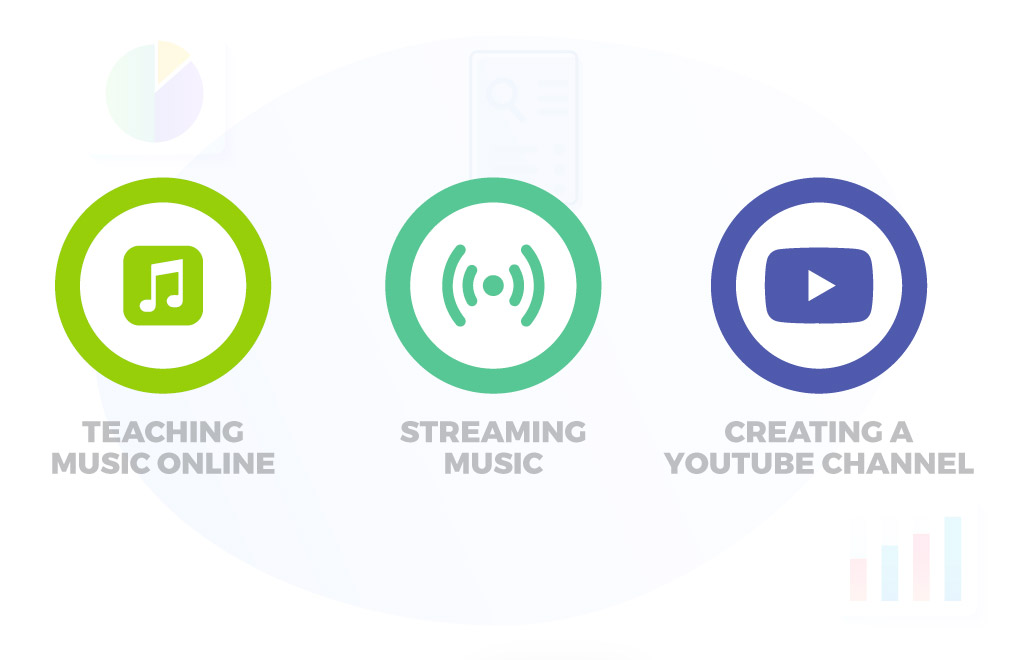 How Do Modern Musicians Make Money?
Musicians make money by streaming their songs on Apple Music, Spotify and other online platforms. They also sell merchandise online, launch tours, and license their music for use in other productions.
How Do Beginner Musicians Make Money?
Beginner musicians make money by landing small gigs, selling beats, and streaming songs online. Many beginners sell a few digital downloads to friends and family and reinvest the proceeds into their music careers.
How Do Independent Musicians Make Money?
Independent musicians make money by producing their own albums, playing gigs, and self-promoting.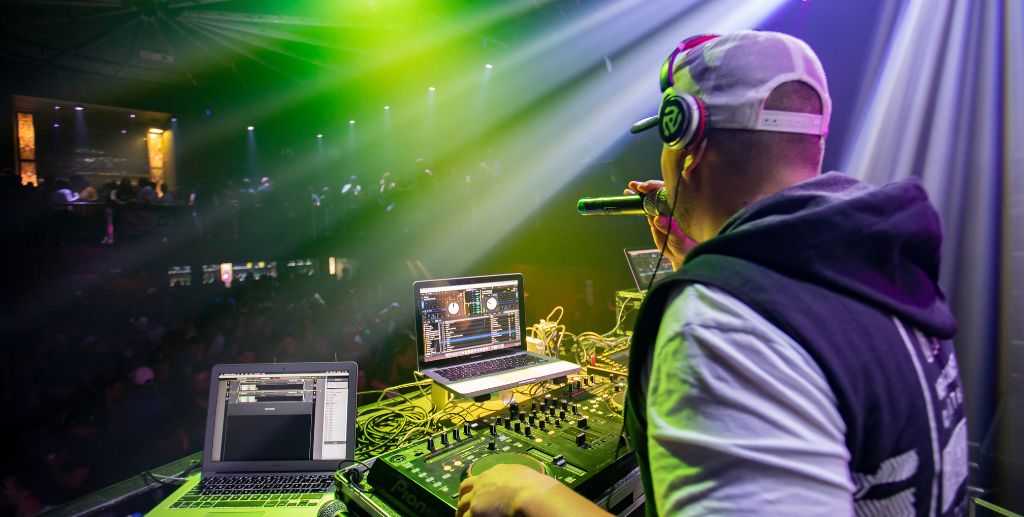 Indie musicians also take royalties from streaming services, create music videos for YouTube, and sign licensing deals.
How to Prepare for Life as an Online Musician
Life as an online musician is fun and rewarding. However, you shouldn't expect to support yourself through online revenue streams immediately.
Look at it as a side hustle at first. Then, as you gain more experience in the music industry and expand your music libraries, you can start selling music online as a full-time job.
But, most of all, you must prepare yourself for life as an online musician.
1. Understand the Value of Your Music
As you continue to explore how to make an income online from your art, you should stop to reflect on what you're selling.
In addition to your public image, knowledge, and merchandise, the main thing you sell is your music. And, your music has value — lots of it.
Your digital music will last forever, providing a revenue stream allowing you to continue making money long after you retire. So, protect it with all the tools at your disposal.
2. Give the People What They Want
During your career in the music business, you will come across several opportunities to share your artistic vision with the world.
Don't waste your chance to sell digital downloads or earn performance royalties by burying your best music. You want new listeners to hear your best music first.
Likewise, you should review old content and remove anything ineffective, irrelevant, or problematic.
3. Position Yourself in Front of Your Diehard Fans
Increase your streaming revenue by catering to your true fans.
Music fans are a finicky bunch. Some maintain a superficial appreciation for music but do not get attached to rock bands or individual artists.
Other fans obsess over musicians and compulsively purchase everything that an artist offers. You must identify these types of fans and place your content in front of them whenever possible to maximize your success.
Some of the things you can do to connect with your biggest fans include:
Publishing music blogs
Host live streams on your YouTube channel
Posting on social media platforms
Providing early access to your digital music
4. View Things Through the Eyes of the Consumer
You don't need to read sheet music or understand music theory to succeed as an internet musician.
However, you do need to see things through the eyes of your customers so you can improve their overall experiences.
Make it as easy as possible to find and purchase your music online by optimizing your content for search engines.
If you don't have a record label, upload your tunes to the major streaming platforms, like Apple Music, Spotify and Google Play to expand your reach.
5. Establish a Consistent Social Media Presence
Forge strong relationships with your music fans by interacting with them on social media platforms.
Some of the things you can do on social media to engage your fans and earn more money online include:
Giving away t-shirts, vinyl pressings, and other merchandise
Provide links that give fans early access to ticket sales
Advertise your upcoming in-person events
Host contests where fans can win one-on-one music lessons, merchandise, and more
6. Focus on Pre-Order Marketing Rather Than Post-Release Advertising
All music industry professionals know that you will enjoy more success promoting your upcoming album than you would attempting to drum up support after release.
Directing your fans to your album's pre-order landing page is a great way to earn money online and save for a tour launch.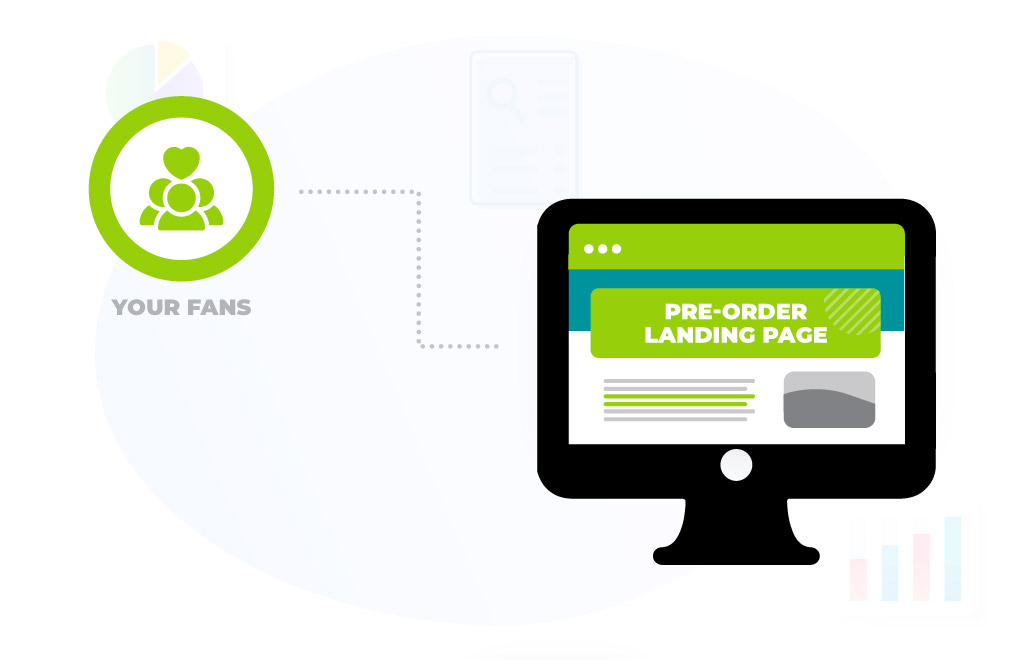 Pre-orders also show you how popular your album will be once you release it. You can tweak your marketing approach according to your album's anticipated reception.
7. Invest in Paid Ads and Search Engine Optimization
Amplify your career in the music industry by directing traffic to your music libraries with paid ads and search engine optimization (SEO).
Once you have a few tracks ready, you need people to notice them so the word can spread.
To increase your exposure, you can send Google Ads traffic to a YouTube video. You can also create SEO content that ranks on the first page of Google indefinitely for terms related to your genre.
Ways to Make Money as a Musician Online
Now that you have your bearings in the new music industry of clicks, follows, and likes, you need to monetize your act in as many ways as possible.
You can sell merchandise, offer music lessons, upload music to streaming services, and more.
Discover some of the best ways to make money as a digital musician below.
1. Become a Music Affiliate
You can make money as a musician by recommending and promoting other people's music and products. Affiliate marketing, allows you to get a commission every time someone buys based on your recommendation.
Join a music affiliate program and get paid to play new instruments, review albums, promote music classes, and more.
All you need is an existing audience to start collecting money for clicks, signups, and sales.
The content you create to further your music affiliate career will also increase your exposure as an artist.
You can learn more about making money through affiliate marketing by checking out this free webinar.
2. Add Your Music to a Production Music Library
If you're committed to a full-time career as an online musician, one of the best things you can do is add your music to a production music library.
Production libraries allow entertainment companies to use your music in movies, TV shows, and more.
Social media platforms and streaming services also use music libraries, like TikTok and YouTube.
Once you've uploaded your songs to a production library, there's nothing else you need to do except collect performance royalties every time someone uses one of your tunes.
Here are a few music production libraries to help you get started:
Audiosparx.com
Jinglepunks.com
Premiumbeat.com
For more information about how to add your music to production libraries, read this article.
3. Sign an Online Music Synchronization License
Once you add your music to a production music library, your contact will want you to sign a music synchronization license or "sync license."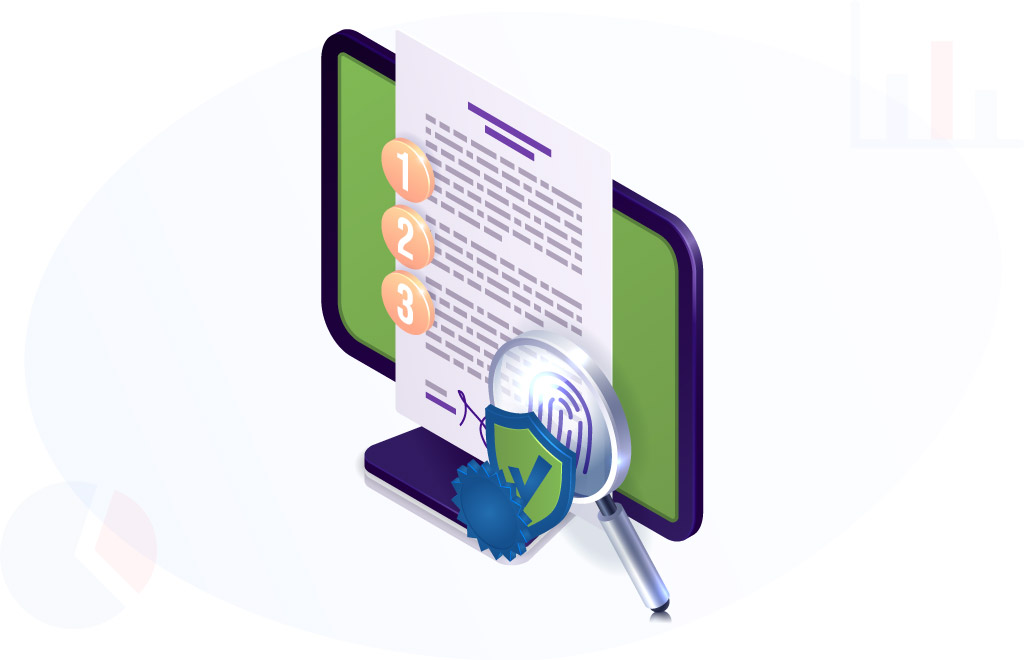 Signing the license agreement will allow the music library to license your work to a music supervisor in film or television.
Not only will you get paid every time your music airs on the screen, but the potential exposure is massive.
To sign your first sync license, you will need to research third-party licensing agencies. They will contact music supervisors, pitch your music, and negotiate the deal for you.
4. Sell Merchandise Online
In a consumer economy, merchandise can majorly impact your overall success.
For more than a few popular bands in recent memory, the merchandise was a better income earner than the music.
You should view merchandise sales as a crucial revenue stream because they will make up a large percentage of your income.
Consider teaming up with an on-demand printing company to avoid storage, packing, and shipping issues.
For more information on how to get started building an eCommerce merch store (even for beginners) check out our guide on The 8 Best eCommerce Platforms in 2022.
5. Start a Fan Club
Once upon a time, artists had to wait for a third party to create a fan club. It was a badge of honor and a sign of success.
In today's era of self-promotion, however, you can start a fan club on Day One if you want.
Your fan club will help you identify true fans and provide you with the opportunity to reward them with special offers. One great way to do this would be to start an email list.
A fan club is another outlet for your music, merch, and more.
6. Sell Your Beats Online
Selling beats online has become a growing side hustle that generates millions of dollars per year. It allows you to compose, mix, and sell music quickly.
Some beatmakers have reportedly created a beat and sold it for thousands of dollars on the same day. This quick turnaround time is one way musicians benefit from online sales.
For many artists, selling beats represents a secondary revenue stream that supplements their music career. However, you can make a living selling beats full-time if that's what you love.
You can get started selling your beats on places like:
Your website
Airbit.com
Beatstars.com
7. Book a Livestream Concert
Performing in a livestream concert represents one of the best ways to create new fans.
You can host your own concert and hire other artists to open for you or join a large, multi-day event with dozens of other music acts.
Consider hosting a free concert and play for donations or tips.
Once you become more popular, you can charge an upfront fee for your online concerts.
Places you can livestream your concert include:
Facebook Live
Instagram Live
Youtube Live
Twitch
Livestream
8. Upload Your Music to a Streaming Platform
One of the most common things internet musicians do to earn a living from their online music is uploading their songs to a streaming platform.
Artists who put their music on streaming platforms will receive mechanical royalties each time a song gets streamed, downloaded, or purchased.
Some of the most popular music streaming platforms include:
Spotify
Apple Music
YouTube Music
Amazon Music Unlimited
Tidal
9. Sign up With an In-Store Media Company
One of the best ways to get noticed as an internet musician is to sign up with an in-store media company.
In-store media companies buy music licenses to create playlists for malls, grocery stores, airports, and more.
After teaming up with an in-store media company, you might receive a call from a bigwig who found himself tapping his foot to your song in an elevator.
Plus, the license fee you receive from the in-store media company doesn't hurt either.
Some of the best in-store media companies to contact include:
Pandora for Business
Cloud Cover Music
Jukeboxy
Rockbot
Custom Channels
10. Create a Fiverr Account
All sorts of musicians can benefit from opening up a Fiverr account.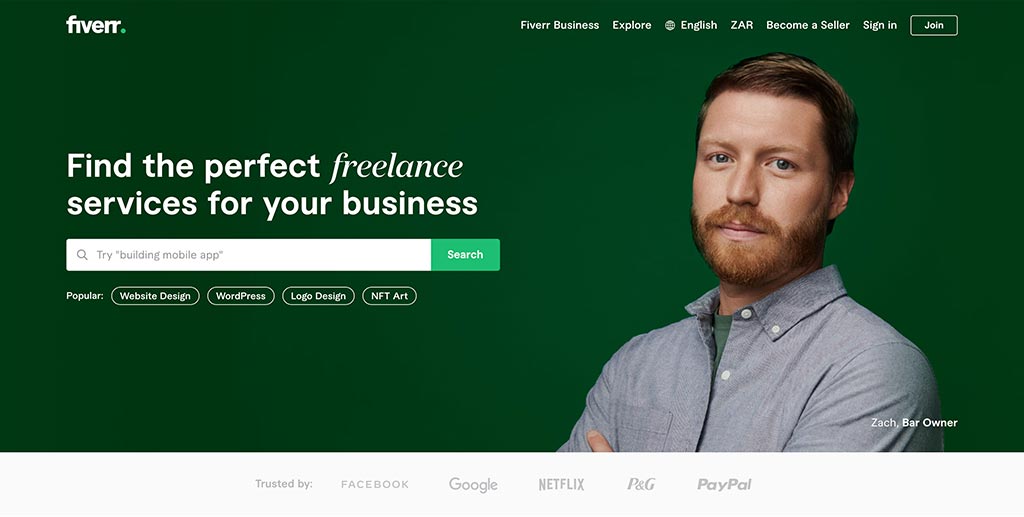 Fiverr is a gig marketplace where buyers request the services of talented artists for one-time projects and ongoing work.
With its global reach, Fiverr connects buyers with musicians of all types, including:
Composers
Producers
Beatmakers
Instrumentalists
Rappers
Singers
11. Build a Following on Patreon
Reward your superfans with exclusive content for supporting you on Patreon.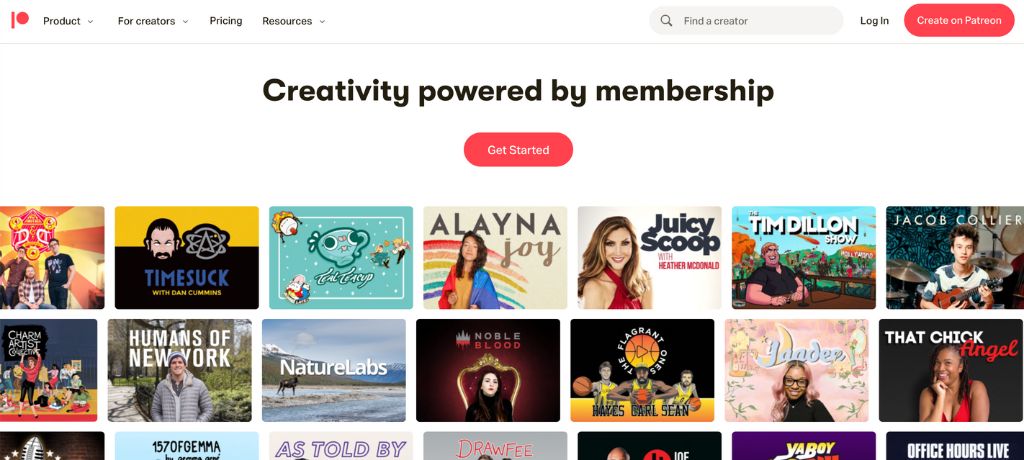 When music lovers subscribe to your Patreon, you can thank them with:
Free Merchandise
Live streams
Behind-the-scenes videos
Raw music files
Shoutouts
Artwork
Make sure you offer your fans multiple membership levels.
That way, you can assess the loyalty of each fan. Plus, consumers are more likely to purchase something when they have options.
12. Sign Up With Bandcamp
Expand your reach on Bandcamp, where you can sell music, connect with fans, and promote ticket sales.
Bandcamp fosters an indie vibe and attracts music lovers who appreciate how supporting musicians at the early stages of their careers can help expand their entire art form in general.
Despite its do-it-yourself philosophy, Bandcamp offers as much reach as any record label, and many bands do big business through the platform every year.
One of the best things about Bandcamp is that they give you a detailed breakdown of your fanbase, sales, plays, and more. So, you can tweak your presence on the platform to maximize your success.
How to Maximize Your Returns
Once you know how to make money as a musician online, you should optimize your best-performing revenue streams.
Don't feel afraid of success and the money that comes with it. You must sell music to keep doing what you love and help others achieve their dreams.
But first, you need to save money, so you have leverage once it's time to negotiate with a record label or music supervisor.
1. Save Money for a Better Bargaining Position
As soon as you establish a steady source of income from playing music on the web, you should start saving or reinvesting. You must prepare for a seat at the bargaining table when your first big opportunity presents itself.
You should assume record executives possess far more sophisticated negotiation skills than you.
If you get approached for a record deal while you're broke, that only tips the balance of power against you even further.
Plus, you can turn down initial lowball offers when you have a lot of money saved up or invested.
2. Nurture Your Most Lucrative Revenue Streams
Fight the urge to focus solely on your weakest sources of income. While improving them would help your cash flow, you should ensure the health of your main accounts first.
After identifying your best revenue streams, bolster them by redirecting new fans to your most popular music.
Once you feel secure about your primary sources of cash flow, then you can start looking at ways to make your other money-makers more profitable.
3. Always Go for the Dough
As your online music career begins to take off, the excitement of playing shows, taking interviews, and receiving offers can go to your head.
While you shouldn't necessarily take the first offer that comes your way, you will need to accept a deal at some point. If you wait too long to say "yes," then all of your offers could dry up.
Don't feel ashamed about a big payday. You created the music. It has value. You earned the money that you have coming to you.
4. Take Each New Fan on a Journey
Control what your fans see and hear based on how long they have listened to your music. All well-known musicians lack time to interact with every fan. But, you should still try to make your fans' experiences as personalized as possible.
Take new fans on a journey. Play them your best album. Then, play them your latest album. By the time your new fans have completed the trip you arranged for them, they'll be buying tickets to see you in person.
Accelerate Your Online Music Career With These Marketing Tips
Now that you know how to make money as a musician online, it's time to reveal your art to the world.
If you're interested in building your brand and presence using search engine optimization, check out this free webinar. You'll find out how to build an audience online and how affiliate marketing can be an excellent source of income.