It's easier to make money online now than it ever has been before.
In the post-pandemic era we're living in, digital technologies have become more accessible and are now a staple in people's working lives worldwide.
People are embracing remote work left, right, and center, which means that anyone with any level of skills and a decent internet connection can find realistic and easy ways to earn money online.
No matter if you're looking for a little extra cash on the side or to quit your 9 to 5 and live the life of your dreams, my curated list of 26 ways how to make money online is sure to help get you there.
I've been working remotely for a long time and if this is your first time, let me show you around some of the digital working spaces.
How to Make Money Online
1. Earn Affiliate Income
Affiliate marketing is not a new concept. It's been a buzzword in the marketing and "make money online" spaces for a while now.
Here's how affiliate marketing works in a nutshell: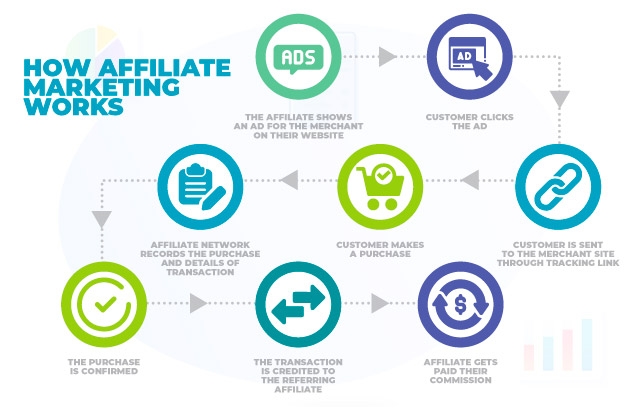 Many companies sell products online but they often struggle with marketing and making sales.
That's where you can help.
By recommending products, you can earn a finders fee or affiliate commission for helping these companies make more sales.
It's a win-win situation because you help them lower their costs on marketing.
What we love most about affiliate marketing is its ability to hit all the boxes you need from something that makes real and legitimate money online.
Ability to earn passive income? Check.
100% online? Check.
Low startup cost? Check.
Ability to earn job-replacing income? Double check.
Getting started with affiliate marketing is also fairly easy.
Sign up for some affiliate programs.
Create ongoing content on a blog or social media platform.
Add your affiliate links in your content.
Build an audience and watch the sales grow.
Not sure what products you could promote? Check out our guide on the best affiliate programs to give you some ideas.
Essential Info Before You Start
Ease of Getting Started: Fairly easy if you have some basic technical and content creation skills.
Prep Time Until You Start Earning: It may take a couple of months until you see your first dollar and 18-24 months (on average) until you reach job-replacing income.
It's all relative to how quickly you can build an interested audience, so you can fast-track this timeline by building your audience quicker.
Setup Requirements: A website or social media platform where you can start sharing your content and building an audience.
Ability to Earn Job Replacing Income: High if you persist with it in the long run. Many people stop too soon, expecting this to be a "get rich quick" type of deal.
That's why those who think it doesn't take much effort get stuck earning less than $500/month, if anything at all.
Affiliate marketing is a proven passive income business model among bloggers.
We surveyed over 790 bloggers and affiliate marketers from The Affiliate Lab community, and here is the breakdown of their earnings.
| | |
| --- | --- |
| Monthly Income bracket | % |
| $0 – $500 | 34% |
| $500 – $1,000 | 4% |
| $1,000 – $5,000 | 21% |
| $5,000 – $10,000 | 7% |
| $10,000 – $50,000 | 23% |
| $50,000 – $100,000 | 3% |
| $100,000+ | 5% |
From the above results, you can see 38% of people we surveyed are earning a job replacing income and at least 8% of them are earning that per month!
Next Steps
Starting affiliate marketing is far easier than you might realize. You don't need a degree, and you can bootstrap your success even if you're on a low budget.
If you want to avoid being part of the 34% of people who don't earn more than $500/month, or if you want to fast-track your ability to earn thousands a month with affiliate marketing, check out our free training on How to Build, Rank and Flip Websites for Profit.
It will take you through everything you need to know to set up a successful affiliate marketing business, even if you're a beginner!
---
2. Start an Ecommerce Store
If creating content to sell someone else's product isn't really your jam, that's cool. You can still earn lucrative money online by exploring other avenues.
eCommerce and online selling have exploded since the COVID pandemic, and they can offer you a wealth of opportunities to bring your own products to market.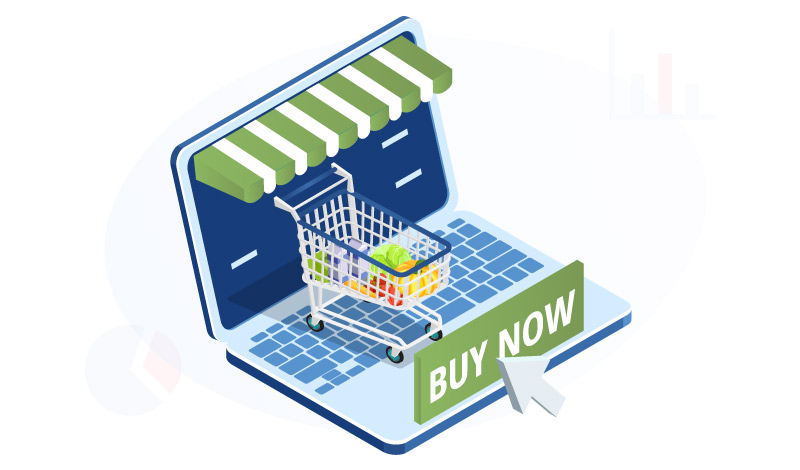 To get started, you need a product idea. You can either resell someone else's products or you can manufacture your own products.
Some easy product ideas include:
Handmade jewelry
Phone cases
Custom printed products
Home & bath products (like soap or candles)
Personal care products
In either case, you will need a robust eCommerce website to get you started. Feel free to check out our guide on the best eCommerce platforms if you're unsure where to start.
Essential Info Before You Start Your Own Online Store
Ease of Getting Started: Fairly easy. The initial product sourcing and manufacturing can take some time but once you've got your systems in place you can scale pretty easily.
Prep Time Until You Start Earning: If you have an existing audience and already sorted your product sourcing and fulfillment, you can start earning straight away.
If you're starting from scratch, you can still earn pretty quickly, but you will likely need to hustle for the first few months to get your brand name out there.
Setup Requirements: eCommerce is not completely offline, as you still need to store stock and fulfill orders.
So you'll need to sort out your sourcing and warehouse needs first.
The good news is that plenty of third-party fulfillment services can take care of this for you, making things super easy to start!
The online component is actually fairly easy, with all-in-one-eCommerce platforms doing the heavy lifting for you.
Add your product details and branded design, and you can start selling in as little as a day!
Ability to Earn Job Replacing Income: Very high. You can earn a job-replacing income far quicker with eCommerce than affiliate marketing.
Next Steps
If selling online with an eCommerce store and website sounds up your alley, we recommend getting started with BigCommerce.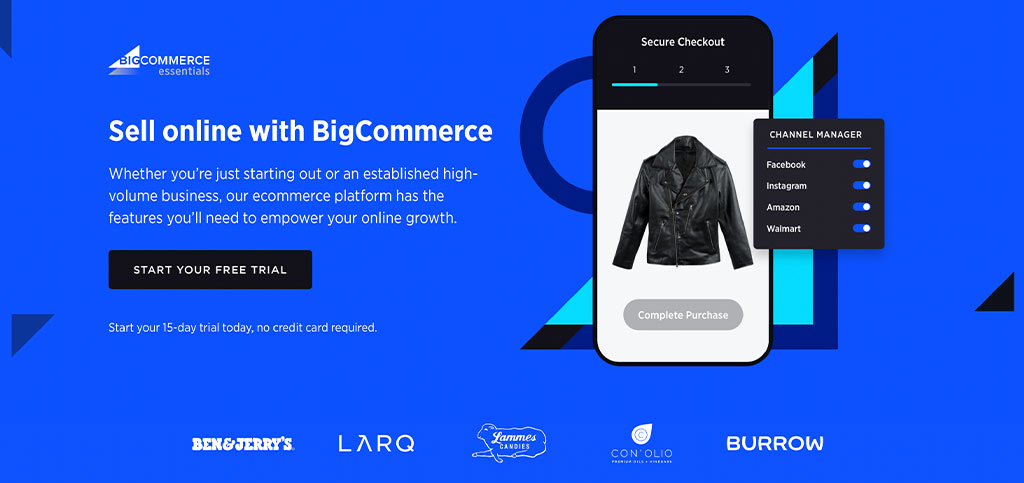 It's as simple as:
Choose what products you want to sell.
Create a BigCommerce account.
Upload your product information and images.
Choose a theme to design your website.
Set up your shipping and tax information.
Test everything works properly.
Go live & start selling online!
---
3. Start a Blog
Starting a blog may sound like advice from the 1990s but hear us out for a second because it's still a very viable method for making money online in the 2020s and beyond.
Let's say earning income from affiliate commissions or selling your own products on an eCommerce store doesn't really appeal to you for whatever reason.
Starting a blog can still help you earn job-replacing income (and fairly quickly if you do it right).
Any online business typically sells one of three things:
Your products (eCommerce, software-as-a-service apps or selling online info products)
Other people's products (dropshipping or affiliate)
Your time and expertise (services, coaching or consulting)
Where most people go wrong when they start blogging is that they follow outdated advice that hasn't kept up with the recent changes in the online world.
They also don't treat the blog like a business, so there is little thought or strategy to how it will earn.
Fortunately for you, you're in good hands here. Not only do we run multiple successful blogs full-time, but over 59% of our students earn over $1,000/month from their blogs too.
Many find success by going down the path of monetizing their content with advertising revenue or affiliate revenue.
But if you want to make some big bucks quicker, you can go with option three above and create a professional blog targeting businesses or a professional audience.
Not only do businesses have more money to spend, but it's also easier to build a personal brand and become a thought leader in your field of expertise.
Later on, you can also generate passive income by partnering with B2B software providers that pay juicy recurring affiliate commissions.
All in all, a blog can open up so many doors for you to share your expertise and earn from it.
Essential Info Before You Start
Ease of Getting Started: Fairly easy to start a blog using a drag-and-drop builder. No coding skills are required!
Prep Time Until You Start Earning: If you have an existing audience, you can start earning fairly quickly.
But if you're starting from scratch, it can take a couple of months until you see your first dollar.
The quicker you build up your audience, the sooner you'll also see your profits skyrocket.
Setup Requirements: You don't need to invest much to start a website. This video shows how much you should budget to build a website.
Ability to Earn Job Replacing Income: High if you persist with it in the long run.
You can get started for a very low cost by using the following tech stack:
Next Steps
We suggest building your own website to have complete access to your audience without the risk of a third-party platform taking that away from you overnight.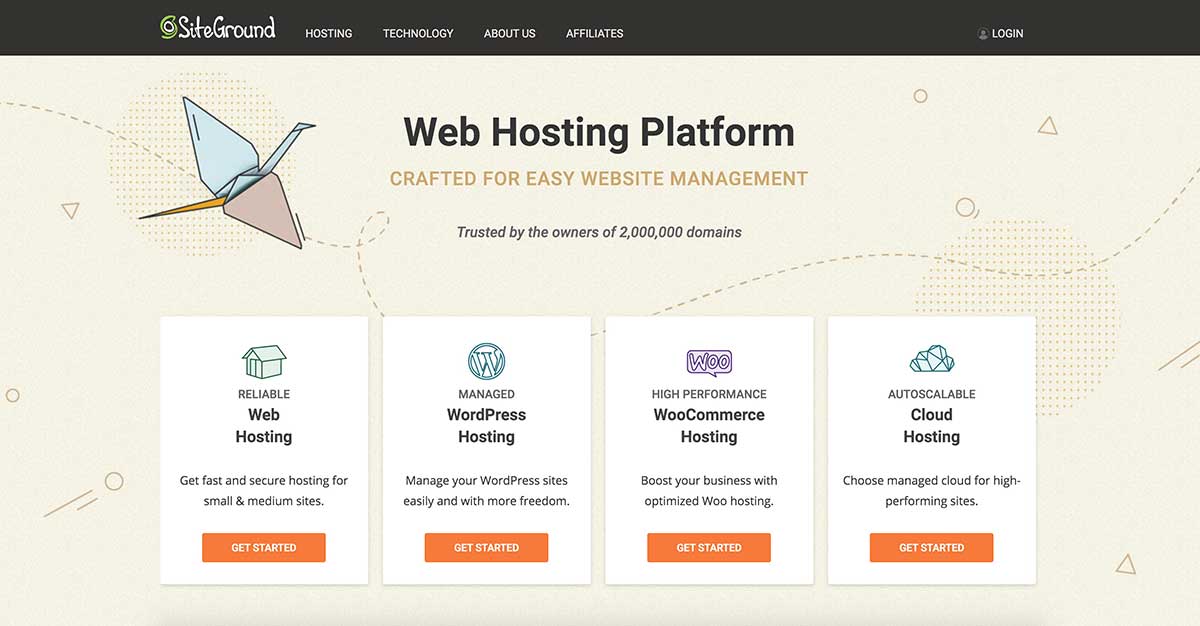 Also, check out our guide on the most common ways you can make money with your website.
Then, get started with Elementor and Siteground to give you the essential tools for building a no-code website today!
---
4. Buy an Existing, Profitable Website
If you already have some cash you're thinking of investing, why not buy an existing, profitable website? You can invest in a turn-key online business that uses any of the above monetization methods.
Check out our blueprint for buying a profitable website to get started.
Depending on your interests, you can make money in a couple of ways by investing in existing, profitable websites.
Either you purchase a site now, improve it and sell it for a higher premium later (also known as flipping websites), or you can hold on to it and recoup your spending over time by holding onto the monthly earnings.
Essential Info Before You Start
Ease of Getting Started: Intermediate. Not only do you need some capital to invest, but you also need some skills in doing due diligence and finding the right deals.
Prep Time Until You Start Earning: As soon as your purchase is finalized, you will start earning money instantly.
Setup Requirements: There is very little you need to set up as the previous owner of the website will likely have a team and some systems in place.
You can also look for websites that are completely passive, so once the deal is done, you do not need to set up anything else.
Ability to Earn Job Replacing Income: High, though it also depends on the size of the website asset you purchase.
If you have around $150,000 to $250,000, you can purchase a website earning around $5,000/month at a 30x to 50x multiple.
But if you're starting out with less, you can work your way up to a job replacing income by building the asset your purchase and improving its sales or affiliate earnings.
Next Steps
Check out these marketplaces to get started:
If you're not sure what niches to invest in, check out our guide on the best niches for making money online, which is informed by data from Empire Flipper's best website sales.
---
5. Consulting
Hands down, consulting is one of the most lucrative ways you can earn money online.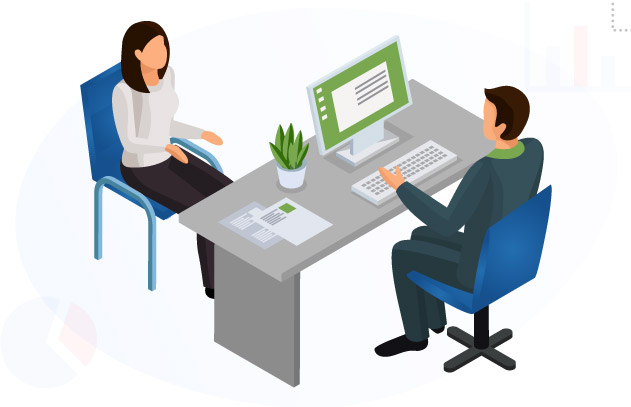 If you have subject matter expertise or experience in specific industries, you can start a consulting business for a very low cost.
You also don't need to be a world-class expert or learn an entirely new skill to earn lucrative amounts from consulting!
You can consult in the industry you currently work in.
Explore whether there are people who have not yet reached your level and would be happy to pay for your time to help them progress in their careers.
Now that online video tools like Zoom are widely accepted, you can consult from anywhere in the world!
And if you also start a blog or build up your thought leadership content, you can earn quite a bit without the hassle of stocking products or promoting other people's goods.
Essential Info Before You Start
Ease of Getting Started: Very easy though you may need to invest a bit in your marketing if you don't have an audience or any connections to potential clients.
Prep Time Until You Start Earning: Instant, once you start landing clients.
Setup Requirements: There are very few overheads and setup requirements! With most types of consulting, you can get started with a laptop and a video conferencing tool like Zoom or Google Meet.
Ability to Earn Job Replacing Income: Very high. Consulting is one of the most lucrative ways to make money online.
Depending on the level of your expertise, you could easily earn hundreds of dollars an hour and that can scale to thousands as you start becoming seen as a thought leader in your field.
Next Steps
The wonderful thing about making money by consulting is that you don't need much to get started.
Many consultants don't even need a degree!
If you have accrued experience in your industry over years of working full-time, it's simply a matter of making a pivot to start working for yourself.
However, if you do not have such skills to lean on, or you're starting from scratch, you can register for a low-cost course teaching you everything you need to know.
Here's a great example of one for travel consulting.
---
6. Build a Boutique Agency or Firm
Even though consulting is a very lucrative way to make money online, it can be difficult to take a step away from it and continue to earn money.
It's also very time intensive and cannot easily turn into a passive income stream.
But if you start your own boutique agency or firm offering professional services, including consulting, you can enjoy the best of both worlds!
You can also charge more and secure ongoing monthly retainers to implement the strategies you recommend to your consulting clients.
By hiring a team, you can also distance yourself from being the face your clients interact with so you can buy back your time and freely step away from your work without that impacting your income.
For instance, you can start a:
Digital marketing agency
Web development business
Online tutoring business
Virtual assistant agency
Bookkeeping firm
Essential Info Before You Start
Ease of Getting Started: Easy to set up but more challenging to find the right people to work for you.
You must also invest in marketing to get your name out there and secure your first few clients.
Prep Time Until You Start Earning: Instant, once you start landing clients.
Some clients also agree to pay a deposit in advance so you can earn money immediately once you seal the deal.
Setup Requirements: There are very few overheads and setup requirements! You do not need an office to start, but you may wish to get one as your team expands.
You may also prefer to invest in various marketing channels to boost your online visibility.
Ability to Earn Job Replacing Income: Very high. If you thought consulting was lucrative, wait until you start an agency.
You can earn 5 to 10 times more than you would just from consulting if you pair your consulting services with strategy implementation services.
Next Steps
Decide if you will fulfill all services in-house or if you would prefer working with white-labeled service providers. With a white-label partner, you'll be outsourcing the fulfillment of the service.
For example, many web development business owners outsource their SEO services to The Search Initiative, my specialist SEO agency.
They can start selling these services straight away without needing to hire in-house talent.
You can do the same in your industry, so you are not tied to delivering all of the services you sell to clients.
Once you have these details worked out, it's just a matter of getting your name out there and signing new clients.
---
7. Grow an Audience on YouTube
YouTube is the second most popular search engine after Google.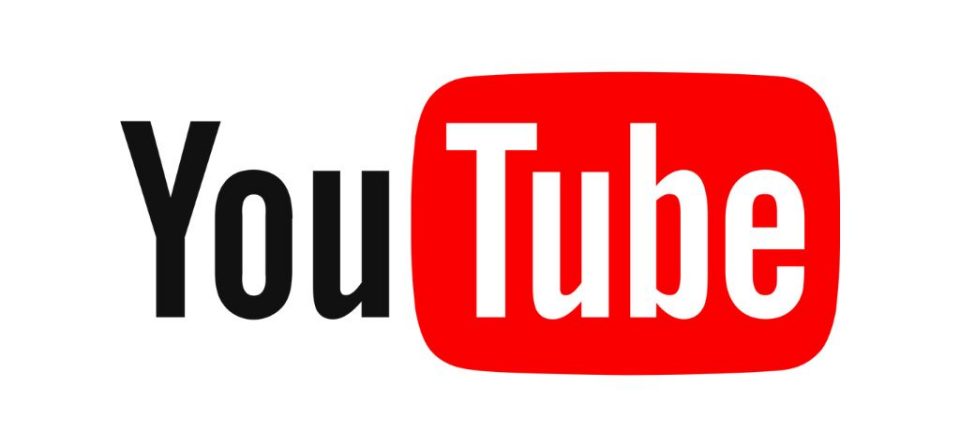 It has seamlessly transitioned from being a video-sharing platform to becoming one of the most popular video-on-demand and live streaming platforms that people use to create viral videos.
As such, if you enjoy putting videos together, you can earn income in a few different ways by starting a YouTube channel:
Monetize the channel with ads revenue and/or affiliate links in your video descriptions.
Direct your audience to your monetized website and encourage them to sign up to your email list.
And it's pretty easy to get started to be honest. All you need is a quality camera and microphone (as a bare minimum), and you can start a channel in no time.
The best performing channels on YouTube are:
Educational
Entertaining
Actively posting new content
While there is definitely potential for your channel to skyrocket to YouTube fame and earn you millions, success as a YouTube creator will still take time and be a dedicated commitment.
You must keep uploading new content as YouTube most rewards channels with engaged audiences.
Essential Info Before You Start
Ease of Getting Started: Pretty easy if you have the right equipment (even an iPhone will do to get started). Some basic video editing skills can help too.
Prep Time Until You Start Earning: Earning on YouTube can take a while and is directly linked to the size of your audience.
The quicker you build up your profile and viewer count, the quicker you'll start earning.
Setup Requirements: There are very few overheads and setup requirements! If you want to start on a professional foot, investing in some quality camera and audio gear will go a long way.
Ability to Earn Job Replacing Income: Moderate. Most people who start a YouTube channel don't persist with it long enough to earn job-replacing income.
Next Steps
If starting a YouTube channel appeals to you, the next steps are:
Get proper recording equipment.
Create a YouTube Profile.
Start creating video content with witty headlines and engaging content.
Share your video content on other platforms to build your audience.
Start earning ad revenue once you hit the minimum of 1000 subscribers needed.
---
8. Become a Social Influencer
If creating videos isn't your thing, but you like the sound of being an influencer on social media, you can check out other platforms like TikTok or Instagram.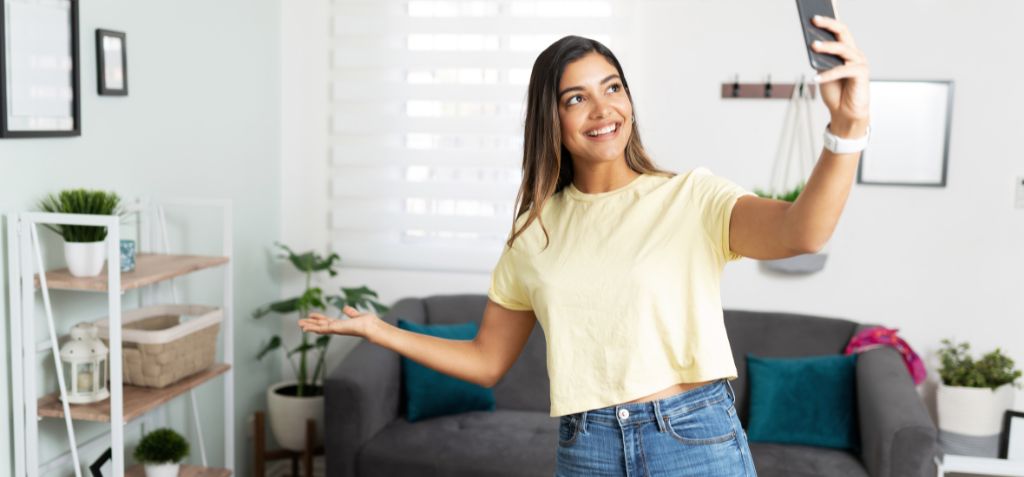 Many people turn to niche influencers on these two social platforms for product advice and recommendations.
For instance, dozens of beauty influencers earn over $10,000/month by sharing makeup tips and product reviews.
Essential Info Before You Start
Ease of Getting Started: Very easy. Just set up your social profile and start posting.
Prep Time Until You Start Earning: Like YouTube, earning on other social platforms can take a while and is directly linked to the size of your audience.
Setup Requirements: There aren't very many overheads required. Even an iPhone is enough to help you get started with decent-quality images.
Ability to Earn Job Replacing Income: Moderate. To be successful as a social influencer, you're better off creating a targeted, active following who trusts your recommendations.
The more specific your expertise, the better. If you're just putting generic content out there, earning more money will be harder.
Next Steps
Identify your niche audience.
Brainstorm and research content ideas they interact with the most.
Start drafting content for your channel.
Plan it and schedule some posts in advance, so you're not rushing to publish.
Add affiliate links to your content or partner with brands that will pay for your posts.
Remember, it's also not all about follower count.
A small, engaged audience who trusts your suggestions will earn you more than a large, unengaged audience.
---
9. Create an Online Course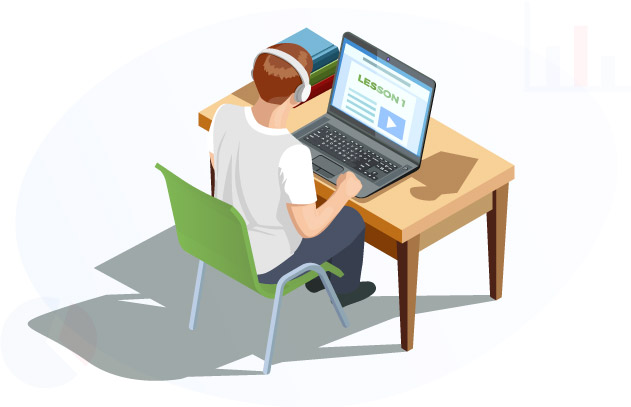 More than 20 million new learners registered for online courses on Coursera in 2021.
Just as eCommerce exploded during the pandemic, so did the need for people to learn new skills online.
This means you have an opportunity to create a profitable course or multiple online courses and earn recurring income year after year. Feel free to explore our comprehensive review of the best online course platforms.
Essential Info Before You Start
Ease of Getting Started: Very easy.
Prep Time Until You Start Earning: If you have an audience, you can earn instantly with a launch special.
Otherwise, you can use platforms like Udemy though you will likely earn less due to the commissions you'll need to pay out.
Setup Requirements: You can start with an iPhone or your laptop's inbuilt recording equipment and a platform like Kajabi, Thinkific, or teachable to host your content.
Ability to Earn Job Replacing Income: Moderate to high.
Next Steps
You just need a professional camera, a microphone, and an idea of what topics you want to teach. That's how easy it is to create a course online!
Platforms like Teachable or Thinkific make it even easier to host your own course online without needing to build a website. You can also check our comprehensive article on the best online teaching platforms.
You can also get started by posting your content on Udemy and leveraging an existing audience.
---
10. Start a Podcast
Over 75% of adults in the US tune into their favorite podcast channels quite regularly, making it a neat little idea for how you can earn some extra cash online.
All it takes to get started is an investment in quality audio production equipment, and a topic you think can engage listeners.
Most podcasters earn money through paid brand sponsorships, affiliate links on product recommendations, or by selling their own products or services.
Essential Info Before You Start
Ease of Getting Started: Very easy.
Prep Time Until You Start Earning: Immediate if you get a sponsor on board before you start. Otherwise it can take a little while as you build your audience.
Setup Requirements: Investing in decent audio equipment will go a long way as will a tool to help with hosting and formatting your episodes.
Ability to Earn Job Replacing Income: Low to moderate though it depends on how big your audience is.
Next Steps
Starting a podcast is really easy. The main part (after getting your audio equipment sorted) is figuring out where to host your podcast and making sure your audio files are formatted correctly.
For easy podcast hosting (and the chance to earn a $20 Amazon gift card) we recommend Buzzsprout.
Making Money With Alternatives to Ecommerce
11. Dropshipping
If you want to sell products online but you want to avoid the hassle of having to store them somewhere or set up a fulfillment warehouse, dropshipping is for you.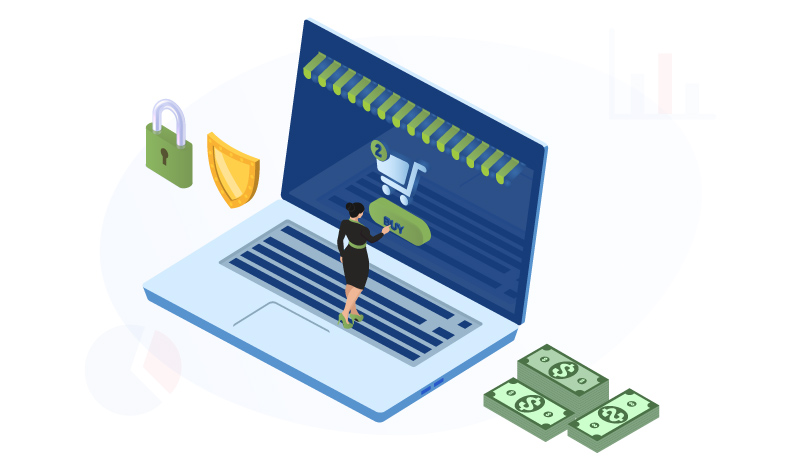 With dropshipping, you still sell products through an online store, and under your own brand too.
But instead of having to manufacture, store, package and ship these products, someone else does that for you.
Essentially, you become a reseller and you're only responsible for making the sale.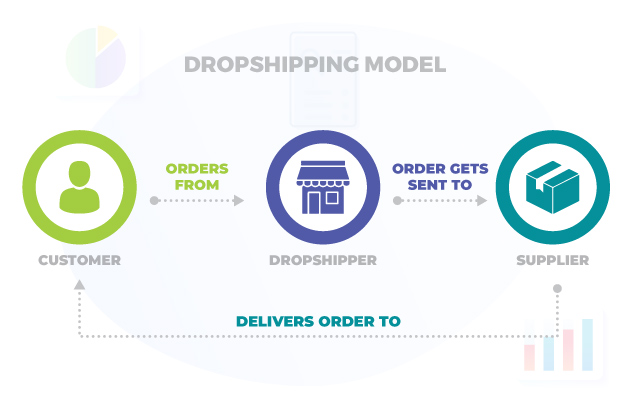 Compared to owning your own eCommerce store, you'll be making less per product sold, but there are benefits to not having to worry about huge overheads and warehouse expenses too.
Compared to affiliate marketing, however, you could easily be earning double per product sale (if not more).
To get started with dropshipping, check out Spocket, a marketplace that can connect you to dropshipping suppliers around the world.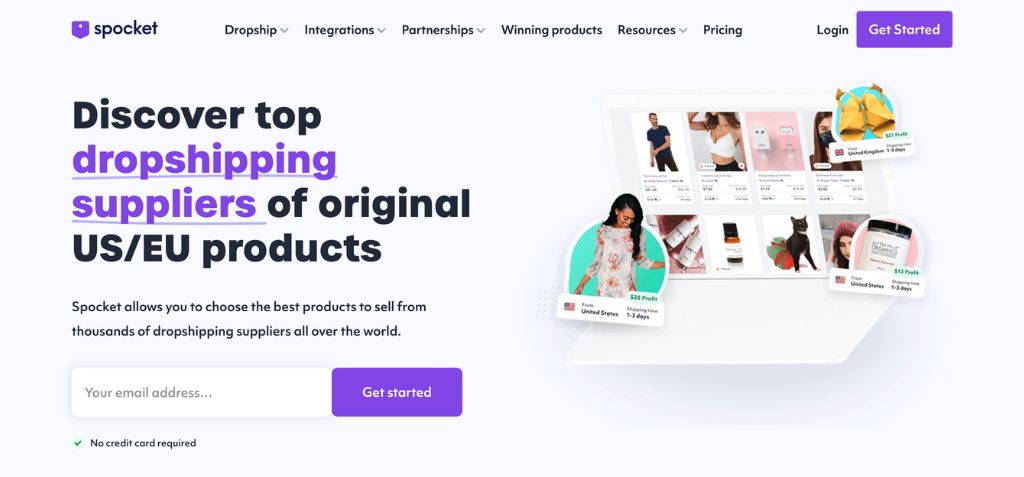 ---
12. Print on Demand
Print-on-demand is another more hands-off eCommerce business model. Unlike dropshipping, you can also create and design your own printable products.
Things like:
Books
Merchandise
Clothing
Stationery
Mugs
Stickers
Traditionally, you'd have to get a huge batch printed at once.
But with print-on-demand options now being readily available, you can outsource everything from printing and product creation to shipping and order fulfillment.
To get started, we recommend looking into companies like:
---
13. Sell on Etsy
Love the joy that comes with making something with your own two hands? Then Etsy is the marketplace for you!
It's the best place to sell handmade and unique products. Etsy is also a great way for people of all ages to make money. Crafty kids and teens can earn money easily under the guidance of a parent or guardian.
To start making money with Etsy, check out the top Etsy sellers for inspiration on products that can sell well on the platform.
From selling jewelry to wedding accessories, clothing, crafting supplies and even stickers.
It's possible to create a multi-million dollar Etsy store starting with just your imagination and creativity! Feel free to check our guide for earning money on Etsy.
---
14. Sell a Subscription Box
Subscription boxess are a great way to earn predictable, recurring revenue online. They work exceptionally well when you offer a curated and unique experience.
You don't need a large audience to make good money with a subscription box.
But, you do need a highly engaged audience who is passionate about the theme or topic your subscription box revolves around.
Starting a subscription box is much easier when you outsource the packaging and fulfillment to specialist companies like ShipBob.
You can also advertise your subscription box on a dedicated marketplace like Cratejoy.
---
15. Sell Your Art or Photography
If you're an artist or photographer, the internet is a great place to sell your work and earn some money.
You can sell a few pieces here or there and earn cash on the side or you can turn it into a full-time business if you like.
Stock photo websites always need new images and artworks to sell. You can also upload your work on platforms like Foap that let brands scale tailor-made photography and video content.
If you have a body of original work, you can get started on sites like SmugMug, PhotoShelter or Fine Art America in a few hours.
You can also check out stock images sites like Adobe Stock, Shutterstock or Getty Images and earn recurring royalties any time your image is downloaded.
Making Money in the Gig Economy
16. Start Freelancing
You can become a highly paid remote freelancer and start earning income within the week.
Remote jobs are in high demand these days for a variety of skills, and you can earn money without the need to invest a lot.
In fact, you can get started on a platform like Upwork right now.
There are almost 500 different categories of jobs that you could apply to work in.
Check out Upwork's categories for freelance jobs and see for yourself.
You're bound to find some skills here that you can start sharing online!
It's a matter of signing up, creating your professional profile, and then begin applying to relevant jobs that match your skills.
If you want to maximize your opportunities, you can also apply for work on other freelancing platforms including:
Fiverr
Flexjobs
Freelancer.com
Toptal
There are also specific platforms for different types of skills. For instance, if you're a designer, you can also sign up for 99Designs and other design-related freelance networks.
Overall, it's very easy to get started as a freelancer online, and you don't need anything other than a decent work-from-home setup..
While it's possible to earn while traveling, if you're new to freelancing, it's easier to find your bearings if you have a stable environment and the opportunity to block out parts of your day to focus on work.
---
17. Writing
Got a gift of the gab?
Working online as a writer or content marketer is a surefire way to earn decent money online.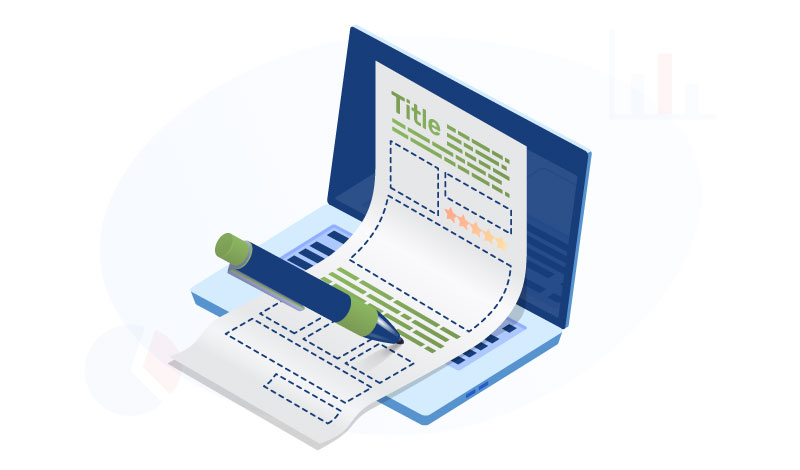 Depending on your skill level, you can start by earning 5 to 7c per word to create website copy for brands.
If you have some professional writing skills built up already, you can increase your rates from there.
It is very easy to earn upward of $10,000 a month as a writer.
Writing is a fantastic opportunity to make money online for women due to its flexible nature, empowering to showcase creativity, intellect, and expertise while maintaining a healthy work-life balance.
The marketplace is littered with writers who cannot deliver one (and many times both) of these aspects..
The better you are at delivering both, the more loyal your clients will be, and they'll also be happy to pay a premium to keep you on board!
To get started, you can find writing jobs on the freelance platforms mentioned above as well as:
---
18. Graphic Design
As a graphic designer, you can earn in so many different ways and it's also very easy to get started.
All you need to get started is a subscription to professional design software like Adobe Illustrator, Adobe InDesign, or Canva.
The easiest, quickest, and most direct way to leverage your design skills to earn a decent income is to offer design services to businesses.
You can use the freelancing networks mentioned above.
Or, you can also sell and license your own designs if you want to open up another income stream that doesn't rely on working with clients.
For instance, you could explore:
Stock images (like icons & vector files)
Typography
Surface pattern designs
Print-on-demand products
If you want to develop some design skills, you can get started with cheap online courses on Udemy or Skillshare. There are also other ways to earn money if you're good at drawing.
---
19. Translation Services
If you speak a different language, a super easy way to start earning revenue online is with translations. There's a smaller pool of competition so you can get started fair quickly and easily.
It's also a fairly simple business model where all you need is a decent internet connection, a computer or mobile device, and perhaps a dictionary by your side.
Since it's hard to find high-quality translators, your skills will always be in demand. If you are proficient in a particular language, you have the opportunity to get paid to read emails as well.
So all it takes to succeed is for you to hone your skills and open up the doorway to a higher earning potential and a loyal client base..
To get started, check out these platforms for finding translation jobs:
---
20. Be an Online Tutor
Since the pandemic, more parents and students are embracing online tuition as a viable form of filling in their education and knowledge gaps.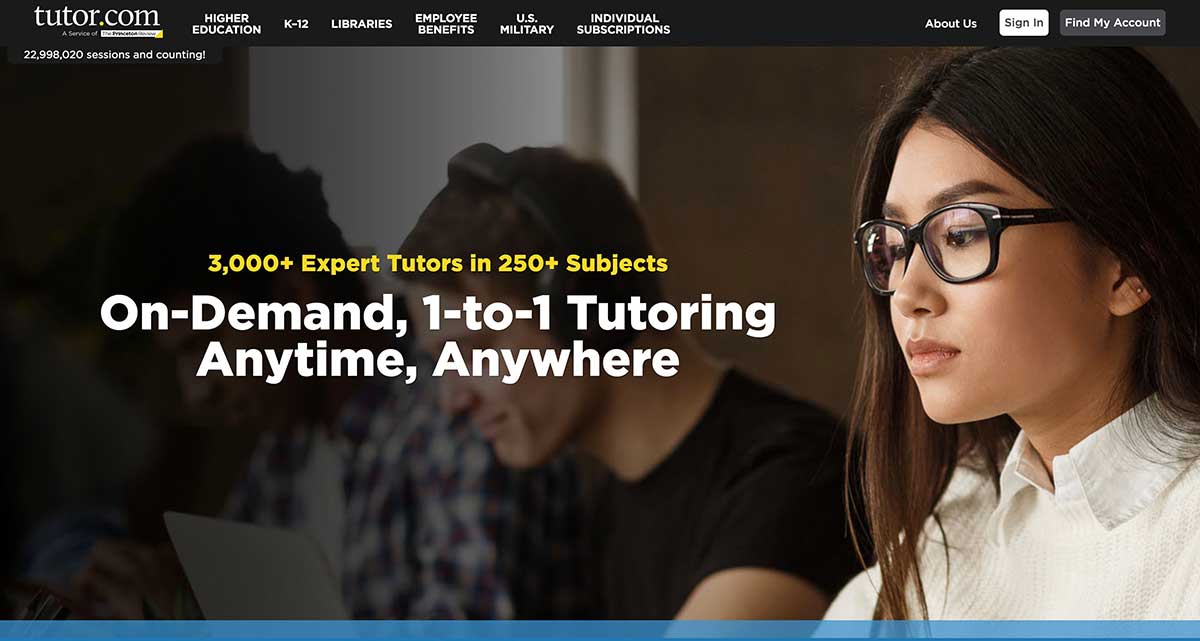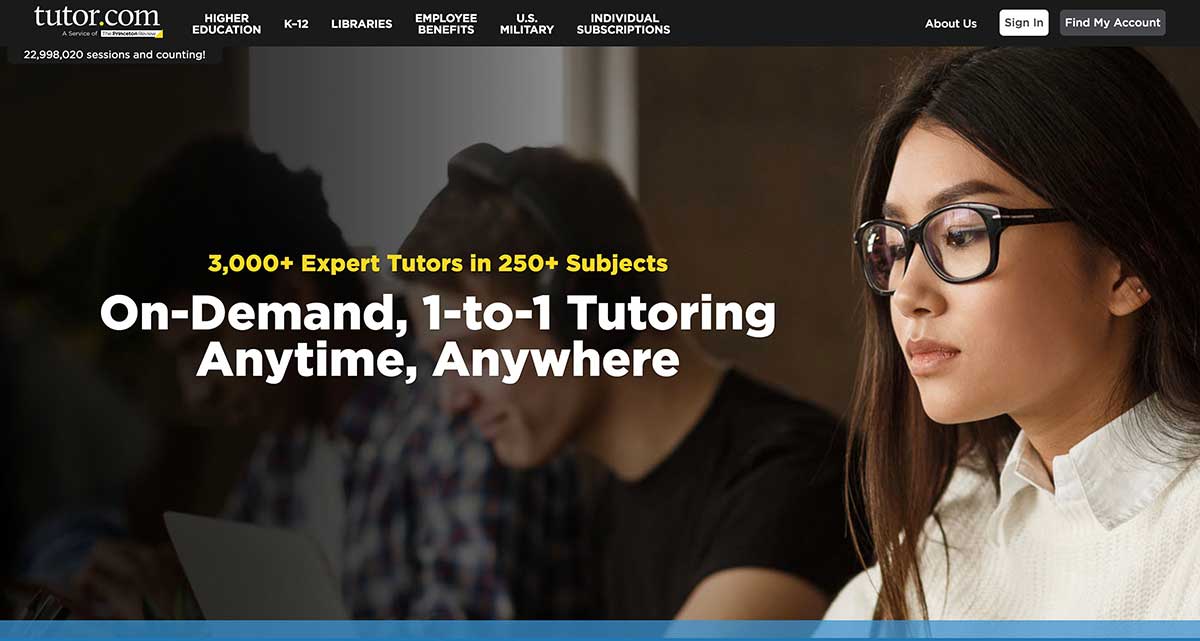 If you have specialist skills in a particular subject area, you can teach students online.
A global opportunity is to teach English to international students. However, you can also teach subjects like maths or science to students in your own country.
With platforms like Tutors.com and Tutorme.com, you are no longer restricted to only teaching students in your local area!
You can also find online tutoring jobs through platforms like:
---
21. Try Amazon Mechanical Turk
Looking for a more general way to earn freelance income? Amazon Mechanical Turk (MTurk) allows you to complete manual microtasks for businesses worldwide.
The pay per task is relatively low, but many of the tasks are also super quick and easy to fulfill on.
You do not need specialist skills to get started with MTurk though you do need to go through a simple application process which can take up to 3 days until you hear back whether you've been approved.
If you just need a bit of quick, easy cash on the side, MTurk is a great option to fill that gap.
It's a great stepping stone but not ideal if you're looking for ways to earn job-replacing income online.
Earn Revenue With Web or Marketing Skills
22. Create a Paid Newsletter or Community
So far, we've covered online money-making ideas that involve either starting a website, selling a product, or offering a service.
However, with some marketing know-how and some basic tech skills, you can build a paid newsletter or online community and earn subscription payments for a virtual product or even just for your content.
For membership or community-based subscription, you can get started with a membership platform like Might Networks or through a gated creator's community like Patreon.
It's also worth checking out Substack and Medium, depending on the type of paid content you want to put out there.
---
23. Build Websites for Small Businesses
If you like the idea of building websites but want to make quicker cash than affiliate marketing, eCommerce, or drop shipping allow, you can build sites for other businesses and earn 4 to 5 figures per website.
Businesses of all sizes need a website and online presence.
No matter your skill level, there are local opportunities available, as well as opportunities for custom enterprise-level web development.
Where you make a dent in this market is by offering quality at every level.
Many web agencies outsource the work to offshore teams and cannot deliver a high level of consistent quality.
It pays to do things properly, and if you tell your clients you don't outsource to offshore teams, you can also charge a premium.
You can also get started with a bunch of no-code solutions if you're not a developer by trade.
Check out our post on the best website builders to decide which platforms you'd like to take out for a spin.
---
24. Test Websites & Mobile Apps
A fairly easy way to earn some income online is to help other web developers and UX designers test out their websites. There's a platform called UserTesting which allows you to be a user tester.
You can earn $10 per website and app you give feedback on. It's a pretty cruisy way to make money in your spare time!
---
25. Engage in Paid, Online Surveys
An age-old method cited in every "make money online" guide out since the dawn of time is to fill out online surveys.
Some people have been able to earn an extra $1,000 to $2,000 per month, and it can be decent income for students.
While it's not quite job-replacing income with today's inflation rates, it's still a decent chip into covering your living expenses!
So, if you're after some extra cash on the side, it's pretty easy money that doesn't need any special skills or equipment to get started.
Just sign up for sites like SurveyBods, Survey Junkie, and Valued Opinions.
---
26. Build or Buy a Profitable SAAS Product
Last but not least; you can either build, invest in or buy a software as a service (Saas) business.
In any case, this option is best suited to people with a bit of startup capital.
Even if you have the technical skills to build an app by yourself, you'll need to invest in marketing it to get it off the ground.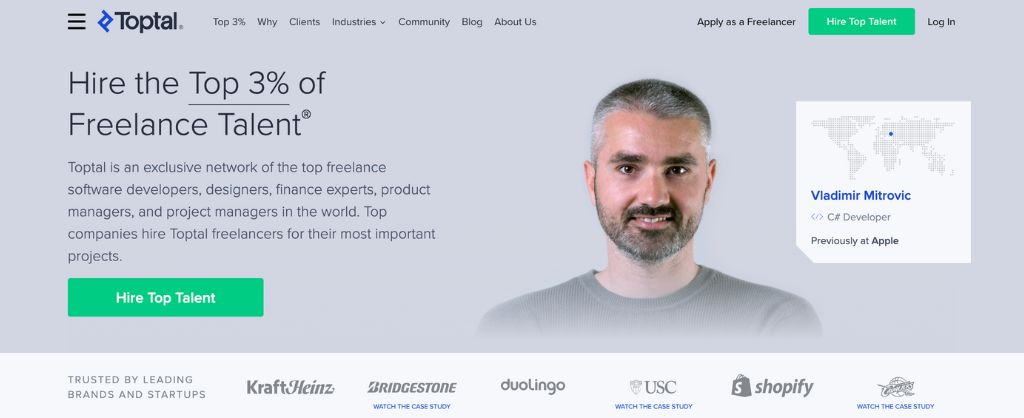 But if you don't have the skills yourself, you can acquire a profitable Saas product on sites like MicroAcquire.
You can also find talented developers on freelance networks like TopTal if you'd like help with building an app.
---
Is Making Money Online Legit?
Yes, you can make real, legitimate money online through the methods shared in our article.
While it takes time to earn job-replacing income with most options, you can easily make money online starting today.
The most lucrative opportunities take time and require marketing skills.
Still, if you're just after a bit of extra pocket money to help cover your bills, you can find low-cost, low-skill opportunities that can pay you out fairly quickly!
Identifying "Get Rich Quick" & Other Money Making Scams
The internet is full of opportunities to make money online. Still, there are also many scams or methods that seem quite questionable.
Be wary of any "opportunities" that:
Ask for an upfront fee
Require you to pay for certification through their platform first
Require your social security number or credit card number
Have no public reviews
Have negative feedback and comments on Reddit or other forums
The methods shared in our post are tried and tested by our internal team. But as with anything, your mileage may vary.
Make Money Online Frequently Asked Questions (FAQs)
What's the Easiest Way to Make Money Online?
The easiest ways to make money online include starting a freelancing side hustle and taking up low-skill, side gigs such as filling out surveys or testing websites.
You can also earn decent passive income with affiliate marketing or check some of the best apps to make money online.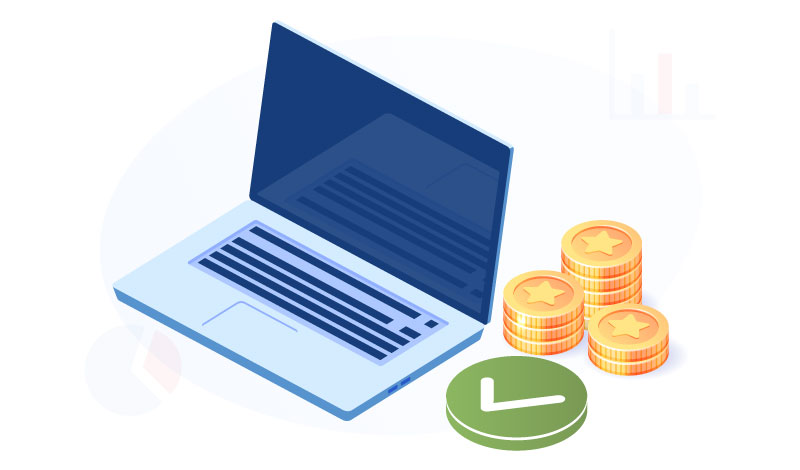 Can I Start Making Money Right Now?
Finding legitimate methods that will pay you on the spot is tricky.
Even if you did find an opportunity, the reality is that you will not likely see cash in your bank for at least a week due to account verifications and the time it takes for payments to clear.
If you need fast cash immediately, it might be worth looking into other methods such as personal loans.
Is It Possible to Earn Job Replacing Income Online?
Yes, there are many methods that allow you to earn job-replacing income online.
Our top pick is affiliate marketing though you can also set up an online store, start freelancing, or set up a consultancy.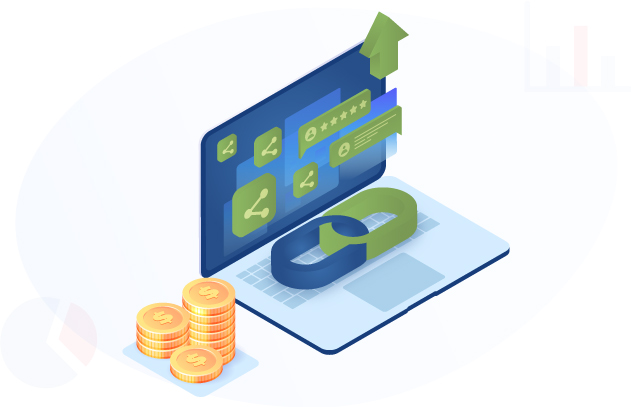 How Long Will It Take To Earn $100 a Day on the Web?
If you're aiming to make $100 a day online, your mileage will vary as it depends on what methods you use to earn that cash.
For stable, predictable income, you can easily earn $100 a day within a few weeks if you start freelancing.
You will need to hustle to find enough clients to get you started but once you have a few contracts for recurring work, it'll get easier to maintain the pace.
How to make money online in the United Kingdom?
You can check our 18 strategies on making money online in the UK.
What's the Best Way to Start Making Money Online Today?
My favorite money-making ideas are based on creating and monetizing your own website.
In particular, affiliate marketing is the winner in our book.
With over 38% of the bloggers we interviewed making more than job-replacing income from affiliate marketing alone, it's not an opportunity to take lightly.
Not to mention that over 8% of our interviewees earn five or six figures per month.
You really couldn't ask for a more lucrative, flexible, or successful way to make money online these days.
To get started with crafting and monetizing your own website, check out our free training on How To Build, Rank, & Flip SEO Websites for a Profit.