As a teenager, it can be tough to make money.
You're not old enough to work at most jobs, and you probably don't have a lot of stuff you can sell online.
No worries, I've been working online since I was around that age as well. And you can too!
I have spent hours researching and comparing different online jobs for teenagers and have come up with the following list of the 40 absolute best ways you can make money online fast even if you are a teenager and don't have any experience!
So whether you're looking for a part-time job or just some extra spending money, you will definitely find something on this list that works for you.
How to Make Money Online as a Teen
1. Affiliate Marketing: $5,000/Month
Affiliate marketing is where you promote other people's products and earn a commission for each conversion.
Conversion can mean either a sale or a lead (such as someone signing up for a free trial or an email list).
To do affiliate marketing you need to:
Sign up for an affiliate program
Choose a product to promote
Promote the product using Google Search Optimization, Google Adwords, Social Media Ads, or other online marketing methods
When someone clicks on your affiliate link and makes a purchase (or takes another desired action), you will earn a commission!
Affiliate marketing can be one of the best online jobs to make money as a teen because it requires no initial investment and you don't need any experience or a CV to get started.
All you need is a laptop, an internet connection, and some free time!
If you want to learn more about affiliate marketing and how it works, check out this free online webinar.
2. Dropshipping: $3,000/Month
Dropshipping is a type of eCommerce where you sell products that you don't actually have in stock.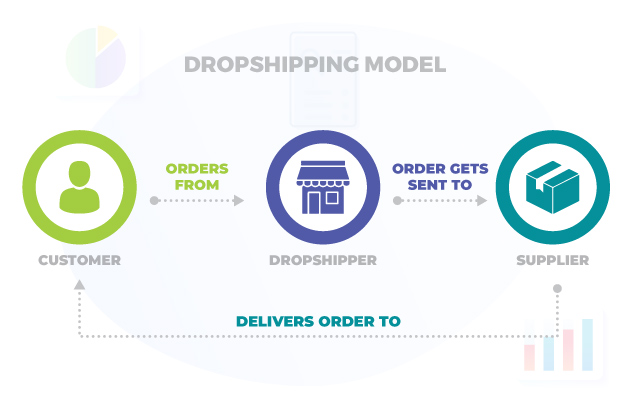 Here is how dropshipping works:
Look around for a trendy, useful product that you think people will want to buy
Find a supplier online who will manufacture and ship the product for you
Set up an eCommerce store using Shopify
List the products on your eCommerce store at a higher price than what you're paying for them
Use digital media channels to market and drive traffic to your store
When someone buys a product from your store, an automatic order will be sent directly to the supplier
The supplier will ship the product directly to the customer's door
You will earn cash for each product that is sold!
Dropshipping is a great way to make money because it is relatively low risk and you can start with very little investment.
All you need is to find good products and market them well, and you can easily make a few thousand dollars per month!
3. Blogging: $2,000/Month
Blogging is where you write articles on a specific topic and publish them online.
You can write about nearly anything, game guides, product reviews, personal experiences, or anything else you can think of!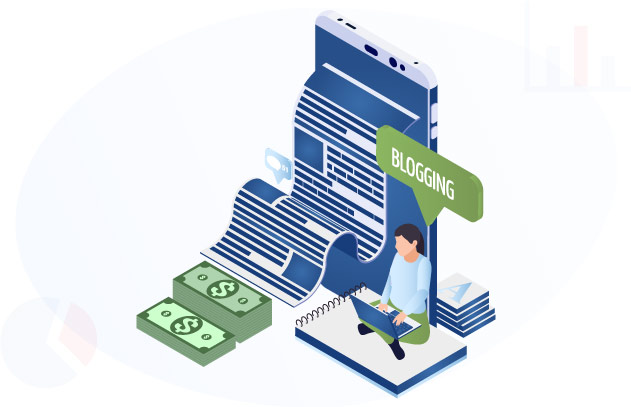 All you need is a domain name and a reliable web hosting provider, and you can start blogging today!
There are 4 ways to make money through blogging:
Advertising: You can sell advertising space on your blog to companies who want to reach your audience.
Affiliate Marketing: You can promote other people's products on your blog and earn a commission for each sale that you generate.
Sponsored Posts: You can write sponsored posts for companies and include a link to their product or service.
Digital Products: You can sell digital products such as eBooks, online courses, or software on your blog.
For more information on how to make money blogging, click here.
4. YouTube: $2,300/Month
YouTube is not just a way to watch videos while eating, it's also a great way to make money!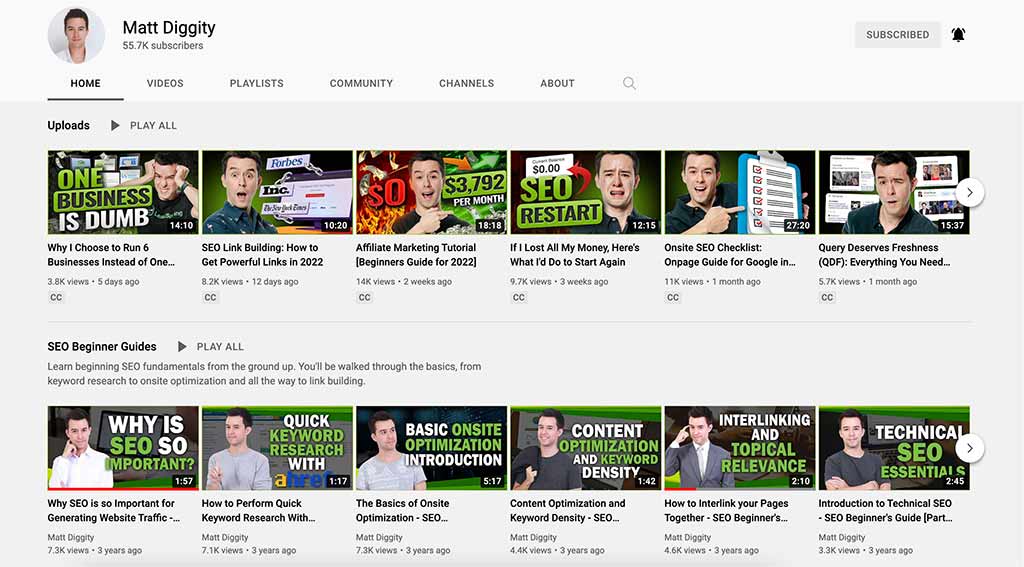 The average YouTuber earns $2 per 1000 views.
This might not seem like a lot, but if you have a popular YouTube channel with millions of views, it can really add up!
Also, don't forget that you can make money through affiliate marketing and sponsorships on YouTube as well!
5. Twitch Streaming: $3,000/Month
Twitch is the most popular live streaming platform out there with over 450 million visitors per month!
If you're a good gamer or have some other talent that you can show off, you can make a lot of money streaming on Twitch!
You need to be a twitch partner to make money, and you can do that by having at least 50 followers, streaming for at least 25 hours in the last 30 days, and having an average of 3 or more viewers for your streams.
Twitch streamers make money through subscriptions, advertisements, donations, merch, and affiliate marketing as well.
6. Play Crypto Games: $100/Month
Another way to make money if you are a gamer is to play crypto games!
Crypto games are simply online games that are built on the blockchain and use cryptocurrency as their in-game token.
For example, if League of Legends was built on the blockchain, then BE could be their cryptocurrency and as you win games, you would earn BE.
You can then sell your BE for real money!
The blockchain gaming industry is still in its early stages, but it is growing rapidly and there are already many popular games that you can play, such as Axie Infinity and Thetan Arena
7. Game Boosting: $700/Month
Game boosting is when you help other people progress in online games by playing games for them.
This can be anything from helping someone level up their character or get them out of bronze.
Boosting can only be done in very competitive online games, such as League of Legends, Apex Legends, and CS:GO.
So if you are a high-level player in any of these games, you find many opportunities to make money on platforms like Hero Boosting.
8. Apps, & Websites Testing: $10/Test
Before launching a new game, app, or website, companies will pay people to test it out and give them feedback.
This is called beta testing, and it's a great way to make some extra money!
There are many online jobs for teens on beta testing platforms like UserTesting or Testing Time, so make sure to check them out.
9. Online Surveys: $1/Survey
Online survey sites are a great way to make some extra money in your spare time!
Many companies will pay you to answer questions about their products or services on Online surveys.
All you need is a computer and an internet connection, and you can start earning money today!
You can find many opportunities on survey sites like Survey Junkie or Opinion Outpost.
10. Watch Ads: $50/Month
Did you know that you can get paid to watch ads?
This is not a scam, many websites and apps will pay you to watch short video ads, such as Swagbucks and a MyPoints.
You won't get rich from this, but it's a great way to make some extra cash in your spare time!
11. Review Songs: $0.05/Song
Artists are always looking for feedback on their new songs, as won't only help them improve their music but also if their song is good enough, it could go viral.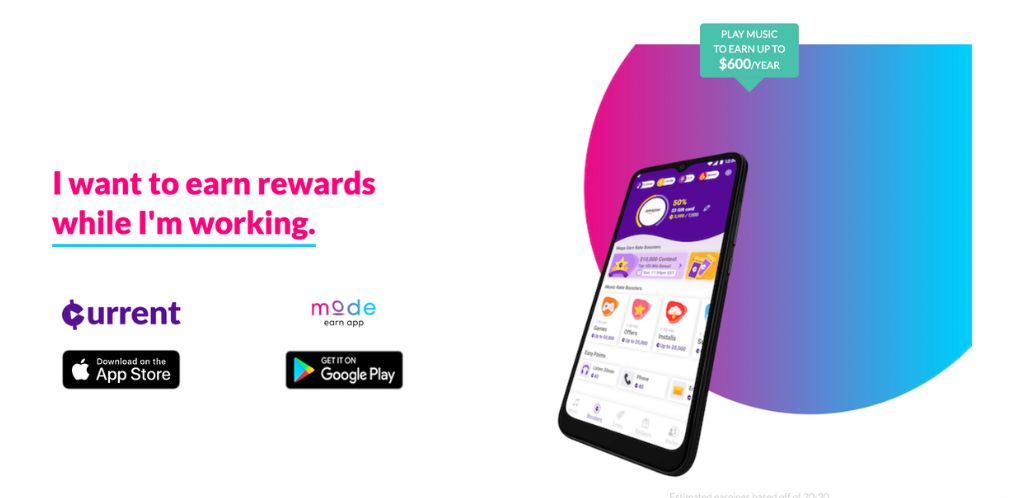 They just need the exposure, and they are willing to pay for it.
Many websites will pay you to listen to and review new songs, such as  Current Rewards and RadioEarn.
12. Micro-Tasking: $200/Month
Micro-tasking is simply completing small tasks online for companies or individuals.
This can be anything from online research to data entry or transcribing audio.
There are many micro-tasking platforms out there, such as Amazon Mechanical Turk and Clickworker.
13. Reward Apps: $100/Month
You can get discounts, free stuff, and even cash by using reward apps! It's a great way to make some extra cash online.
There are many different types of reward apps, but the most popular ones are probably InboxDollars, Ibotta, Rakuten, and Swagbucks, which allow you to earn points by doing simple tasks like shopping online, watching videos, taking surveys, etc.
Some apps, such as HealthyWage and Evidation can also reward you for reaching your fitness goals, walking a certain number of steps, or even eating healthy!
14. Data Entry: $300/Month
Companies are always looking for people to do data entry because it is a time-consuming task that not many people want to do. This is a great way to earn some extra cash as a teen.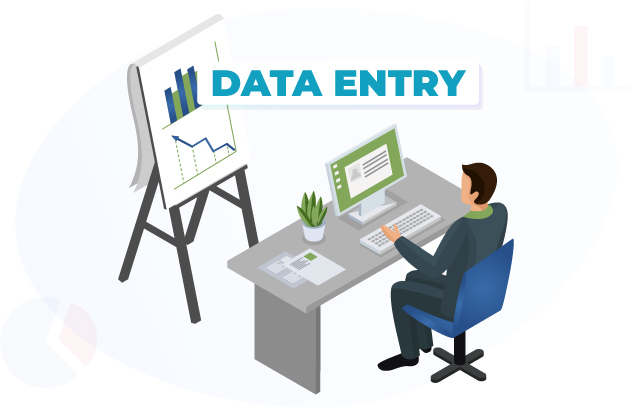 And this makes it one of the most popular online jobs for teens because it is easy to do and doesn't require any experience.
All you need to do is type up data into a spreadsheet or database.
Many companies will pay you to do data entry, such as Axion Data Entry Services and Capital Typing.
15. Search Engine Evaluation: $800/Month
Have you ever wondered how Google decides what shows up first when you search for something?
Well, they have an algorithm (a piece of code) that decides which web pages are the most relevant for your search.
But in order for an algorithm to work properly, it must be trained by humans first.
And this is where you come in!
You can get paid to evaluate search results and give your feedback on whether they are relevant or not.
This gives the search engine more data and starts learning what is a good result and what isn't.
You can find plenty of search engine evaluation jobs on Appen.
16. Freelance Writing: $5,000/Month
Websites and online companies are always looking for fresh content, and this is where freelance writers come in.
There are 3 types of freelance writers:
Content Writers: These writers create articles, blog posts, eBooks, etc.
Copywriters: These writers write sales letters, email campaigns, and other marketing materials.
Technical Writers: These writers create user manuals, online help documentation, and other types of technical documentation.
The pay for freelance writers can vary greatly, depending on the type of writing, the experience of the writer, and the client.
But as a general rule, you can expect to earn anywhere from $0.01 to $0.15 per word.
Many websites can pay you to write, such as Problogger, iWriter, and Upwork.
17. Virtual Assistant: $2,000/Month
A virtual assistant is someone who provides administrative, secretarial, or creative assistance to clients remotely.
This can be anything from managing someone's email inbox and making appointments to booking travel plans.
You can find virtual assistant jobs and earn money using platforms like Zirtual and Fancy Hands.
18. Social Media Manager: $6,000/Month
As an online business, you want people to automatically think of your brand when they have a problem and need a solution.
And with today's attention span and billion distractions, it can be really hard to stay at the top of their mind.
That's why businesses, artists, and entrepreneurs are always looking for social media management experts to help them grow their online presence and build an online community around their brands.
As a social media manager, you will be responsible for creating and scheduling posts, managing social media accounts, and engaging with followers.
Online freelance platforms like Upwork and Freelancer are great places to find social media management jobs.
19. Online Tutoring: $4,000/Month
From simple math problems and language lessons to college-level courses, there are students all over the world who need help with their studies.
And as an online tutor, you can get paid to help them!
You can tutor students online in a subject that you're comfortable with using platforms like Tutor or Chegg Tutors.
20. Graphic Design: $3,000/Month
All these logos, infographics, websites, and online ads you see need to be designed by someone.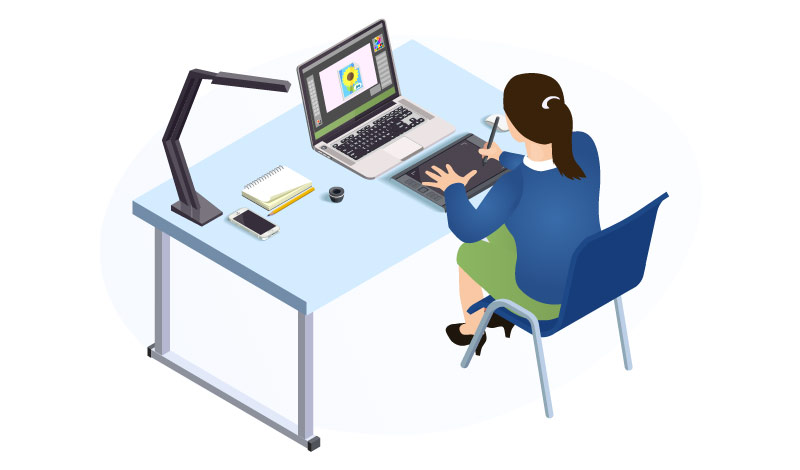 And that someone can be you!
If you have a knack for design and can create stunning visuals, then you can make a great living as a graphic designer.
You can find graphic design jobs on online freelancing platforms like Upwork and Freelancer.
21. Customer Service Representative: $2,000/Month
In today's digital world, many businesses are moving their customer service operations online.
This means that you can now provide customer service from the comfort of your own home!
As a customer service rep, you will be responsible for handling customer inquiries and complaints.
This can be done via phone, email, or live chat.
Platforms like Liveops and Amazon's Mechanical Turk are great places to find customer service jobs.
22. Call Reviewer: $1,500/Month
Customer satisfaction is important for any business.
And one way to ensure that your customers are happy is by reviewing calls and giving feedback.
As a call reviewer, you will provide feedback on the quality of the support the customer received and whether they got good customer service or not.
This can be done by listening to recorded phone calls or calling the customer yourself.
You can find call reviewer jobs on online freelancing platforms like CallSource, CallCriteria, or Humanatic.
23. Voiceovers: $1,000/Month
Have you ever heard a voice on the radio or TV and thought to yourself, "I could do that"?
Well, if you have a nice speaking voice, you can make good money online doing voiceovers!
All you need is a microphone and a quiet place to record.
You can find voiceover jobs on online freelancing platforms like Fiverr and Upwork.
24. Translating: $4,000/Month
Do you speak more than one language?
If so, you can make extra money translating!
Documents, websites, and even audio files need to be translated into other languages for businesses to reach a wider audience.
You can find online jobs for teens on Gengo or Blend.
25. Transcription: $2,300/Month
Transcription is the process of converting audio files into written text.
This can be anything from interviews and lectures to TV shows and movies.
You can find a transcription online job on online freelancing platforms like FlexJobs and GoTranscript.
26. Proofreading: $1,500/Month
Proofreading is the process of checking a document for errors.
This can be anything from typos and grammar mistakes to spelling errors.
You can find proofreading jobs on online freelancing platforms like ProofreadingPal and Scribendi.
27. Web Development: $5,000/Month
Companies are always looking for talented developers to create websites and applications.
After all, without developers, the internet would be a very boring place!
If you have experience with coding and web development, then you can make a great living as a freelancer.
There are 3 types of web developers:
Front-end developers create the user interface and experience.
Back-end developers create the server, databases, and applications.
Full-stack developers can do both the interface and back-end development.
You can find web development jobs on online freelancing platforms like Toptal and Upwork.
28. Mobile App Development: $3,000/Month
As we speak, there are over 5 billion active Android and Apple devices in the world.
Each one of these users has an average of 80 apps installed on their devices and spends about 3 hours and 15 minutes per day using them.
If you have a great idea for mobile apps or games, you can earn money online by developing and listing it on the App Store or Google Play.
29. Search Engine Optimization (SEO): $2000/Month
Search engine optimization is the process of optimizing a website for Google's search algorithm.
This can be done by optimizing the website's content, structure, and code.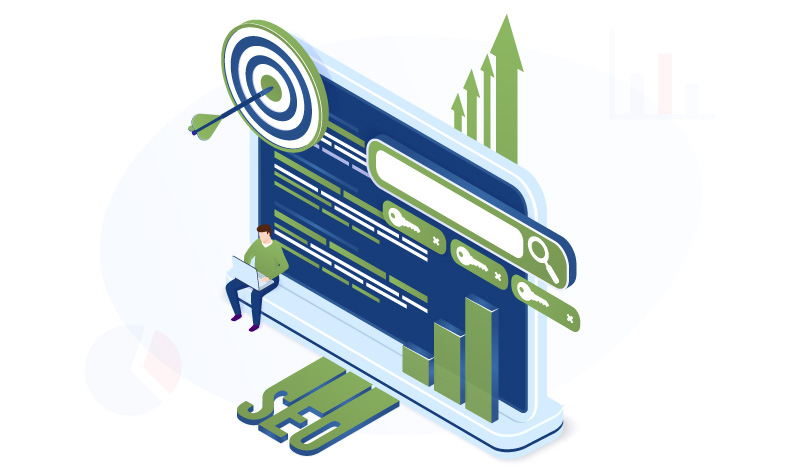 The goal of SEO is to rank higher in Google's search results, which will result in more traffic to the website.
If you are interested in learning more about how to optimize websites for search engines, check out the on-page SEO guide.
30. Create and Sell Your Designs Online: $3,000/Month
Print on demand (POD) business model is a great way to make money online as a teen.
Here is how POD works:
You create a design
You list your design on a POD website like Redbubble, GraphicRiver, or Creative Market
A customer buys your design
The POD website prints your design on a product (t-shirts, mugs, phone cases, etc.)
The product is shipped to the customer
You earn a commission on each sale
It's that simple. All you need is to create a unique design, list it on a POD website, and maybe do some marketing.
31. Sell Handmade Items Online: $2/Item
From jewelry to stuffed animals, there are endless possibilities when it comes to what you can sell online.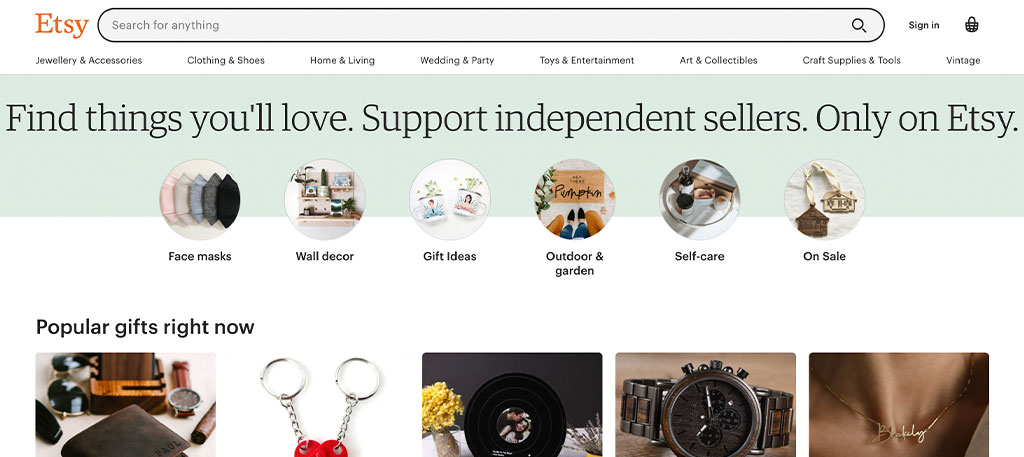 If you're crafty and have some extra time, you can start selling your handmade creations on Etsy.
32. Sell Your Photos Online: $0.02 per Photo/Month
Marketers, bloggers, and businesses are always looking for high-quality stock photos and videos for their marketing campaigns, youtube videos, social media posts, and websites.
If you're a talented photographer, you can make money online by selling your photos.
Many websites allow you to upload and sell your photos, such as Shutterstock and iStock.
33. Sell Your Art: $100/Sale
If you are a painter, sculptor, or any other type of artist, you can sell your art to collectors online.
Many online galleries allow you to list and sell your art, such as Fine Art America and Artfinder.
34. Sell Clothes Online: $1,000/Month
The online shopping industry is booming and there's no better time to start selling clothes online.
Many online platforms allow you to list and sell your clothes, such as Poshmark, thredUP, Tradesy, and Facebook marketplace.
You can buy cheap clothes from thrift stores or online, and then list them for a higher price on these online marketplaces.
35. Resell Sneakers: $50/Pair
Believe it or not but there are sneakers collectors out there who are willing to pay hundreds or even thousands of dollars for a single pair of sneakers.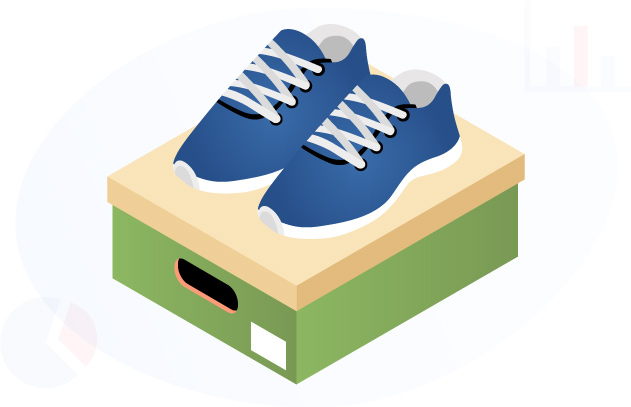 If you're into sneakers, you can start making money online by reselling them on sneaker marketplaces, such as Flight Club and StockX.
36. Retail Arbitrage (Flipping): $2,000/Month
Retail arbitrage is the process of buying undervalued products and selling them online for a higher price.
This can be done by finding clearance items or products that are being sold below their retail price at thrift stores, yard sales, or online retailers.
You can then list these products on online marketplaces, such as Amazon or eBay, and earn money on each sale.
It does take some time and effort to understand the market and find good deals, but once you get the hang of it, you can start making money online.
37. Sell Courses Online: $1,000/Month
If you're knowledgeable about a certain topic, you can create and sell online courses on Udemy and Teachable.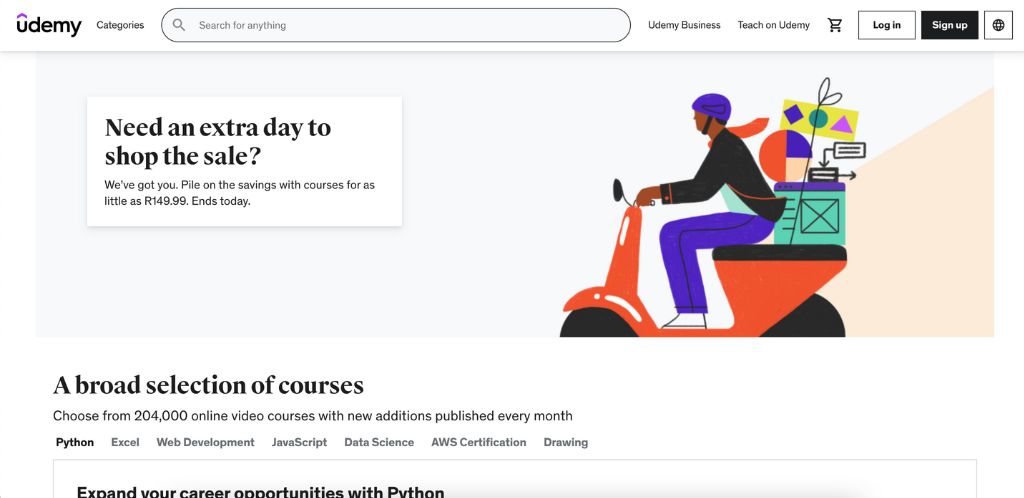 You can create a course on just about anything, such as cooking, online marketing, coding, or even gaming guides!
38. Sell Ebooks Online: $1,000/Month
Selling eBooks is a great way to make money online as a teen.
You can write an eBook on just about any topic, and then list it for sale on Amazon Kindle Direct Publishing or any other online eBook marketplace.
39. Create and Sell Website Themes: $5,000/Month
Website themes are simply pre-designed website templates that can be used and customized by any website owner.
Themes have become increasingly popular in recent years, as they allow anyone to create a professional-looking website without any coding or design experience.
If you're a web developer or designer, you can create and sell your own website themes on marketplaces like ThemeForest.
40. Brand Ambassador: $3,500/Month
A brand ambassador is someone who promotes a company's products or services through online channels.
As a brand ambassador, you would be responsible for creating social media posts, online videos, and email campaigns to promote the company's products or services.
To become an ambassador, you must have a large online following on social media with high engagement rates.
Tips to Make Money as a Teenager Online
1. Keep Your Parents in the Loop
Earning your own money and becoming financially independent is really cool and you should be proud of yourself!
You can buy whatever you want, help your family out with expenses, and save up for your future.
But before you start raking in the dough, there's one important thing you need to do: tell your parents!
This might sound cheesy, but it's important to keep the lines of communication open with your parents.
They need to be aware of what you're doing online and how you're earning money online.
Not only will this help to keep them from worrying, but it will also allow them to offer guidance and advice if needed.
Even if you think you don't need guidance and you know what you're doing, it won't hurt to at least keep them in the loop!
2. Learn, Learn, Take a 5 Minute Break, Then Learn Again
One of the best things about making money as a teenager is that you have plenty of time to learn and make mistakes.
Learning is extremely important for 2 reasons:
First, the more you learn, the more money you can make.
It has been always that simple!
Think of your brain as a microprocessor. The more data you feed it, the better it will perform.
And starting early gives you more time to collect real-life data that can help you in the long run.
Second, when you are young you don't have a lot to lose.
Let's say you make a mistake and lose 40% of your money.
That's a huge deal right?
Well, when you are young it's really not because you simply don't have a lot of money yet.
If you have $10,000 and lost 40% of it, that's $4,000.
It's a lot of money, but trust me, the lesson you learn is way more valuable.
Making mistakes early will make sure you don't make them when it really counts.
And that is priceless!
3. Watch Out for Scams
I can't tell you how many times I've seen people get scammed online.
It's really sad because most of these scams could have been easily avoided if they had just done a little research.
The moral of the story is: be careful!
There are a lot of people online who are looking to take advantage of unsuspecting victims.
Don't be one of them!
If something sounds too good to be true, it probably is.
Do your research and always be careful before giving away any personal information or money.
4. Use a Professional Email Account
If you're going to be working online, you need to have a professional email account.
This is the first impression that potential clients or employers will have of you, so it's important to make a good one!
Plus, it helps you stay organized and separates your work from your personal life.
Finally, it gives you another layer of protection in case of password leaks, data breaches, etc.
5. Only Click on Links From Trusted Sources
This one seems like a no-brainer, but you'd be surprised how many people still click on links without thinking.
One wrong click can lead to all sorts of trouble, from getting your computer infected with malware to falling for a phishing scam.
So, be careful!
Make sure to install a reliable malware detector to protect yourself, and only click on links from trusted sources.
If you're not sure whether or not a link is safe, don't click on it!
6. Don't Be Afraid of Setting Boundaries
You need to be clear about what you are and are not comfortable with.
This is especially important when it comes to online work, as sometimes it's easy to forget that you are talking to an actual person on the other end of the screen.
Remember, you are in control of your online presence, so make sure to set boundaries that you are comfortable with.
Frequently Asked Questions (FAQs)
How Much Money Can I Make Online as a Teen?
There is no set amount of money you can make online as a teen.
It all depends on your skills and how much time and effort you are willing to put into it.
Some online jobs for teens pay more than others, but generally speaking, you can expect to make $1,000 per month.
How Old Do I Need to Be to Start Making Money Online?
Most online jobs for teens require you to be at least 16 years old.
However, there are a few platforms that allow you to start as young as 13, such as Fiverr, and some don't even have minimum age requirements.
It all depends on the platform and the type of work you want to do.
How Do Teenagers Get Paid Online?
Most teenagers get paid online via PayPal. The money can also be sent to your bank account. You might need your parents' permission to open up a bank account.
But Paypal is the most common method, so make sure to set up a PayPal account before you start looking for an online job!
How Can a Teenager Make 100 Dollars a Day?
There are many ways a teenager can make 100 dollars a day online, such as affiliate marketing, taking paid surveys, becoming a virtual assistant, or selling products and services online.
It all depends on your skills and what you are willing to do.
Ready To Start Earning? 
Making money online as a teen is not only possible, but it's also easy and fun.
There are many different ways to make money online, so be sure to explore all of the options before you decide which one is right for you.
From our experience, affiliate marketing is the best way to make money as a teenager.
It's free to start, you can make passive income, and you work on your own schedule.
If you are interested in learning more about how to do affiliate marketing, make sure to check out this free affiliate marketing webinar.