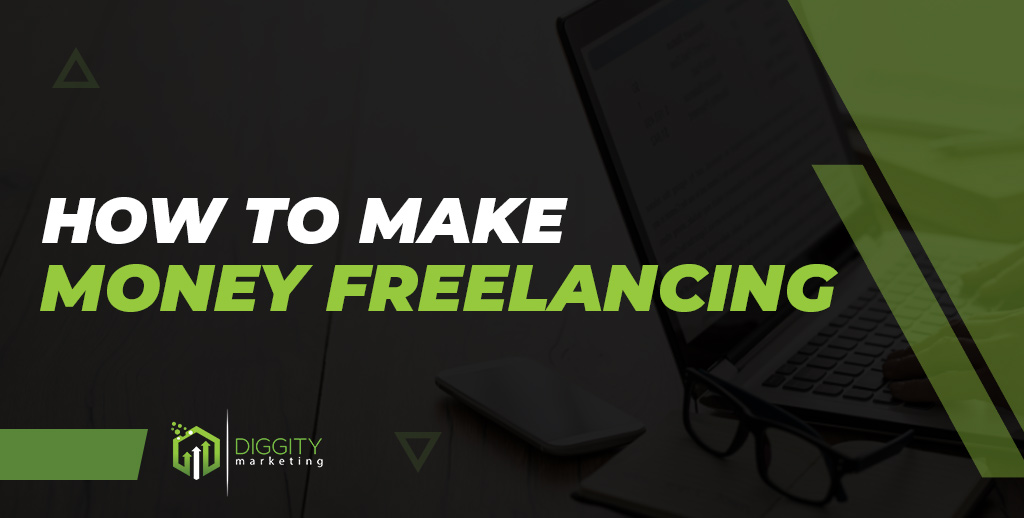 Do you want to make money working from home? Are you looking for a way to bring in some extra cash? If so, freelancing may be the perfect solution for you.
Freelancing can be a great way to earn money on your own terms, and it doesn't require a lot of upfront investment, but it can be quite overwhelming to start on your own.
After spending only a few hours researching we've created this guide to show you an exact process to start making money through freelancing.
So whether you are just starting out or are a seasoned pro, read on for all the information you need to know about making money freelancing.
What Is Freelancing and How Does It Work?
Freelancing is a type of work where individuals are hired to complete specific tasks or projects for freelance clients.
Freelancers are typically self-employed and freelance work on a contract basis. This means that they are not employed by a company on a full-time basis, but rather work as needed.
You can think of a freelancer as an independent contractor. They are hired to complete a specific task or project, and once that is finished, they are free to move on to the next client.
Why Should You Work as a Freelancer?
1. Set Your Own Hours
One of the biggest benefits of freelancing is that you are in control of your own schedule. You can work as much or as little as you want, and you can take on freelance projects that fit into your lifestyle.
This flexibility is perfect for those who need to balance their freelance work with other commitments, such as parenting or caring for a sick relative.
2. Work From Anywhere in the World
Another great benefit of making money freelancing is that you can work from anywhere in the world without sacrificing your income.
In fact, you can relocate to a cheaper country and have the same – if not more – purchasing power as you did in your home country.
All you need is a reliable internet connection and a laptop, and you are ready to make money freelancing.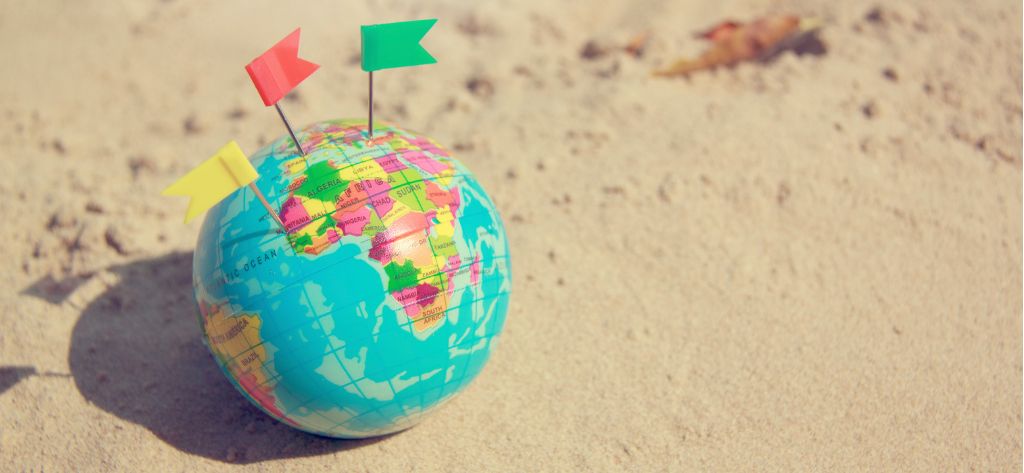 This is perfect for those who want to escape the town or city they live in, or for those who want to travel and work at the same time.
3. You Become Your Own Boss
One thing people love most about the freelancing lifestyle is that you don't have to work with people you don't like.
As a freelancer, you are your own boss and can choose which projects to work on and who to work with.
This is perfect for those who want more control over their freelancing career and don't want to be tied down by a traditional job.
Why Shouldn't You Work as a Freelancer?
1. Inconsistent Work Load
One of the biggest downsides of freelancing is that work can be very inconsistent.
There may be times when you have too much work and can't keep up, and other times when you have no work at all.
This can be very stressful if you rely on your freelancing income to pay your bills.
To avoid this, it's important to have a financial cushion that you can rely on during lean times.
If you're the type of person who thrives on consistency and hates surprises, then freelancing may not be the best freelance career choice for you.
2. Lack of Motivation
Another downside of freelancing is that it can be easy to lose motivation when you don't have anyone telling you what to do.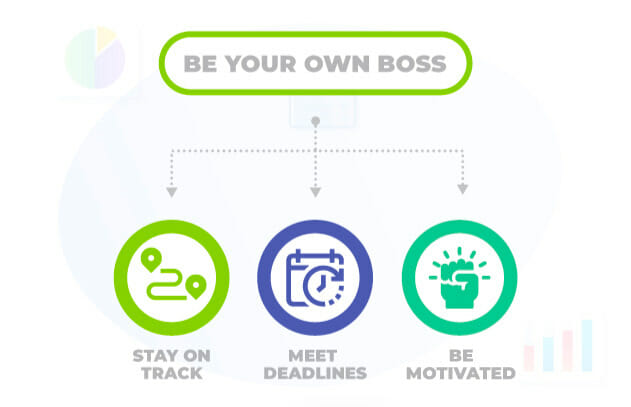 Since you are your own boss, it's up to you to stay on track and meet deadlines and trust me, this is not as easy as it sounds.
If you're the type of person who needs someone looking over your shoulder to get work done, then freelancing is probably not for you.
How Are Freelancers Paid?
Freelancers are paid in a variety of ways, depending on the project and client.
Some common methods of payment include:
Hourly rate: This is the most common method of payment for freelancers.
You will agree on an hourly rate with the client and then invoice them for the number of hours you worked each week.
Project: This is where you and the client agree on a set price for the project before you start work.
This is common for projects with a known scope of work, such as website design or SEO copywriting.
Retainer: This is where the client pays you a set amount each month for your freelance services.
This is common for freelance clients who need on-going work or support.
For example, if you work as an SEO consultant, you may have a retainer agreement with a client to provide monthly SEO services.
Commission: This is common in sales-based roles, such as affiliate digital marketing or real estate.
You will agree on a commission rate with the client and then receive a percentage of the total sale value.
How Much Money Can You Make Freelancing?
The Payoneer's 2022 Global Freelancer Income Report found that the average freelancer earns $28 per hour.
However, how much money you can make freelancing depends on a number of factors, such as your skillset, experience, and the type of work you do.
For example, a solo writer with three years of experience can expect to earn $50-$100 per hour, whereas a beginner writer may only earn $20-$30 per hour.
The bottom line is that how much money you can make freelancing is up to you. If you're willing to work hard and market yourself, then there's no reason why you can't earn a full-time income from freelancing.
What Are the Best Niches for Freelancing?
The best niches for freelancing are those that offer a high hourly rate and consistent work.
Some of the best niches for freelancing include:
Web development
Graphic design
Video editing
Copywriting
Social media marketing
Search engine optimization (SEO)
Virtual assistant
Tutoring online courses
Translation
How to Make Money Freelancing:
1. Choose a Freelancing Niche
There is a lot of debate about whether it's better to specialize in one freelancing niche or to be a "jack of all trades."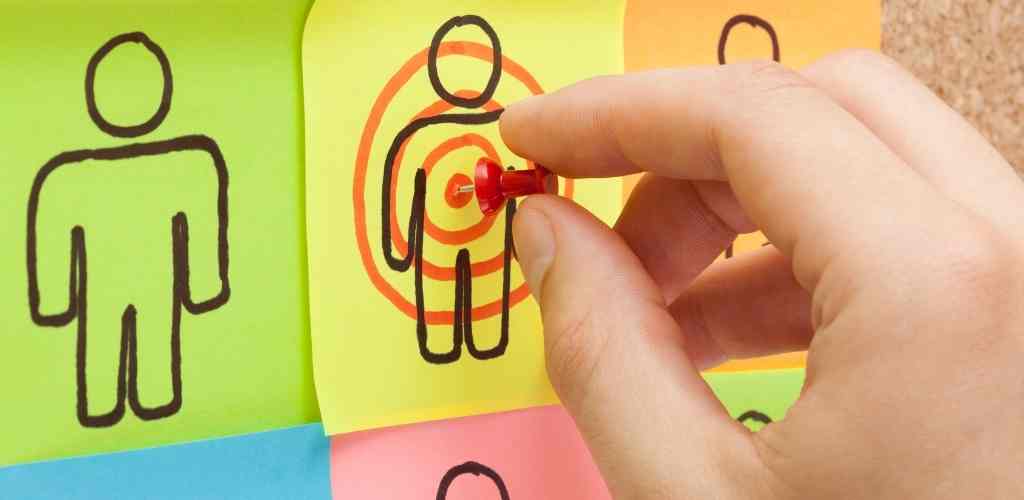 You may think that it's better to have a variety of skills so that you can appeal to multiple freelance clients, but the truth is that it's usually better to specialize for a few reasons:
Being an expert helps you stand out from the crowd and makes you more attractive tomultiple clients.
You can charge a premium for your freelance services.
New usually prefer to work with freelancers who have a deep understanding of their needs and can provide specialized solutions.
It's easier to build a reputation as an expert in one area.
You'll be more likely to get repeat clients.
So, how do you choose a freelancing niche?
There are a few factors to consider:
Your skillset: What are you good at? What are you passionate about?
The demand: Is there a high demand for the services you offer?
Your experience: Do you have any relevant experience?
Your freelance income goals: How much money do you want to make and how many hours are you willing to work?
Once you've considered these factors, it's time to choose a niche.
We recommend taking a look at job boards and freelancing platforms to see what freelance services are in high demand.
Upwork is a great place to start as it's one of the largest freelancing platforms in the world.
Spend a few minutes browsing through the job postings and you'll quickly get an idea of which niches are in high demand.
Pro tip: Niche down.
If you're just starting out, we recommend choosing a subniche within your chosen freelancing niche.
For example, if you want to be a solo writer, you could start by specializing in Payoneer's 2022 Global Freelancer Income Report or even take it one step further and specialize in writing product descriptions for ecommerce stores or be a writer in a specific niche like web hosting or DIY & crafts.
Not only will this help you stand out from the crowd, but it will also make it easier to build a portfolio of work and attract high-paying clients.
As you get more experience and build a reputation, you can start branching out into other areas.
2. Determine What Services You Want to Offer
The next step is to determine what services you want to offer within your chosen niche.
For example, if you've decided to specialize in social media management, then your services might include:
Creating and managing social media accounts
Developing social media strategies
Generating content for social media platforms
Running social media ads
Measuring social media analytics
And if you are a writer, then your services might include:
SEO articles
Product descriptions
Website copy
Email marketing copy
Sales
Ebooks
The key is to focus on the services that you're good at and actually like doing.
There's no point in offering a service that you're not passionate about or that you're not good at because it will only lead to frustration and will likely result in unhappy clients.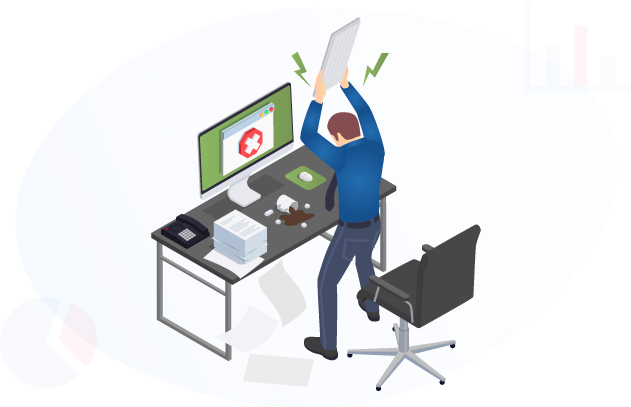 Remember, the goal is to build a sustainable freelancing business that you enjoy running.
If you're not sure what services to offer, we recommend taking a look at the job boards and freelancing platforms again.
This time, take note of the types of services that multiple clients are requesting and see if you have the skills to offer those services.
3. Develop Your Ideal Client Persona
One of the best things about making money freelancing online is that you get to choose who you work with.

You're not stuck working with multiple clients that you don't like or that don't appreciate your work.
One way to do this is to develop what's called an "ideal client persona" or a "customer persona."
A customer persona is a fictional representation of your ideal client that takes into account factors like:
Demographics: age, gender, location, etc.
Personality traits: what kind of personality does your ideal client have?
Pain points: what problems are your ideal client trying to solve?
Goal: what is your ideal client's ultimate goal?
Values: what values does your ideal client hold dear?
The more specific you can be when developing your ideal client persona, the better.
For example, if you are a content writer, your ideal client could be a 40-year-old SEO specialist from the United States who needs content written regularly for their client's websites.
They are struggling to find the time to write the content themselves and is looking for a reliable writer who can not only write great copy but who also understands the basics of SEO so that they can help their clients rank higher in search engines.
Or your ideal client could be a web designer who handles the majority of the design and coding for their client's websites but often outsources the website copy, such as about us pages and category descriptions.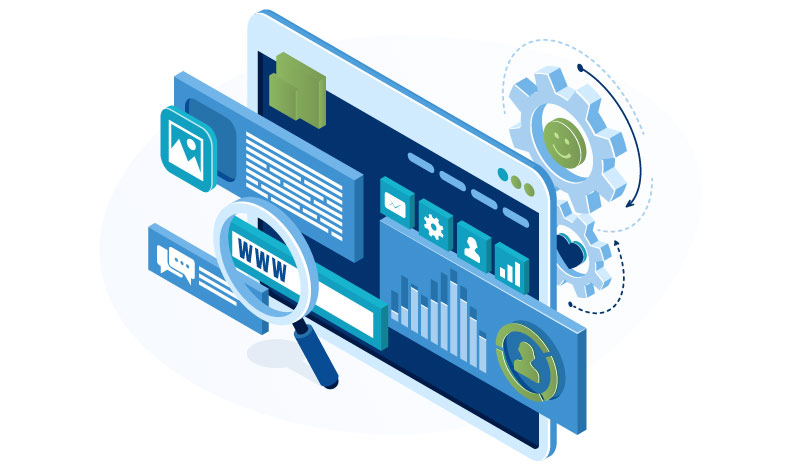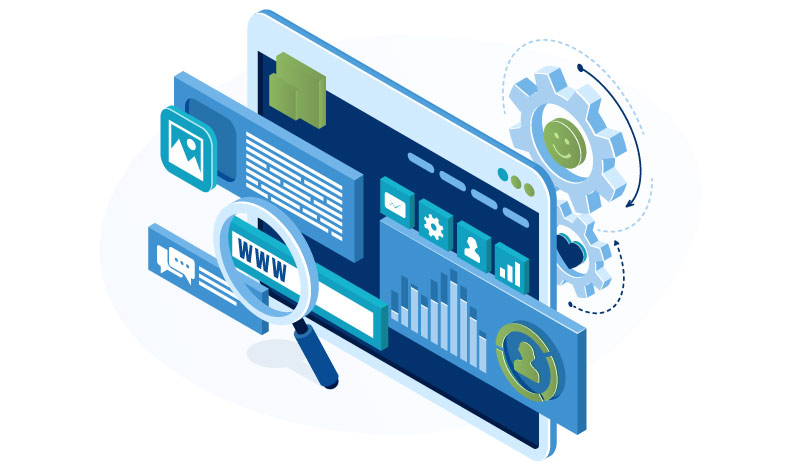 This exercise will help you to focus on the types of clients that you really want to work with and will make it easier to market your services to them (more on that later.)
4. Create Your Packages & Rates
Now that you know what services you're going to offer and who your ideal client is, it's time to create your packages and rates.
This can be a daunting task, especially if you're just starting out, but it's important to have a clear understanding of how much your time is worth.
There are a few ways to do this:
Join online communities: There are a number of online communities, such as Facebook groups and forums, that can be helpful when it comes to determining your rates.
Look at what others are charging: Take a look at what other freelancers in your field are charging for similar services.
Keep in mind, however, that you should not undervalue your services just to compete with others.
Consider your experience and skills: How long have you been freelancing? What kind of experience do you have? The more experience and skills you have, the higher you can charge.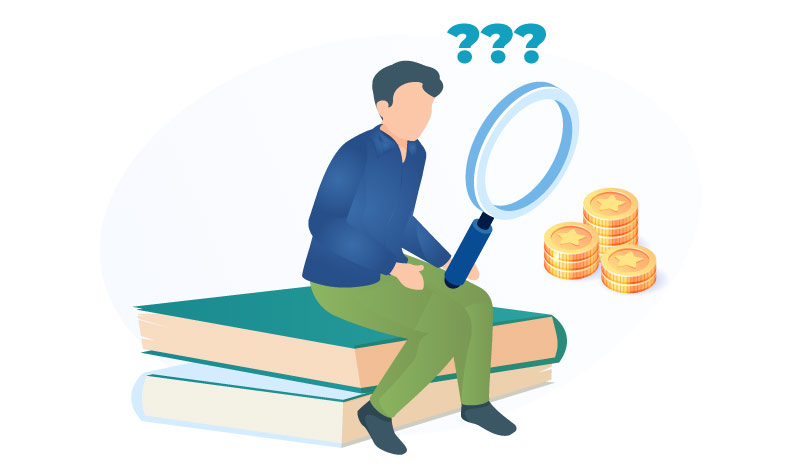 Think about your costs: How much does it cost you to run your freelancing business? This includes things like web hosting, marketing, and any other freelance business-related expenses.
You'll also want to consider how much you need to earn in order to cover your personal expenses and reach your financial goals.
It's important to keep in mind that your rates will likely change over time. As you gain more experience and skills, you can (and should) charge more for your services.
Once you have a general idea of how much you need to earn, you can start putting together your packages and rates.
5. Create a Portfolio
If you're just starting out, you will need to create a portfolio website that showcases your skills and experience.
You can think of your portfolio as your "sales pitch" to potential new clients. It's a chance to show off your work and demonstrate your skill set.
Your portfolio should include:
About Page: This is a great place to start. Include a brief overview of who you are, what you do, what is your education, how many years of experience you have, what are your skills and strengths, and why you're the best person for the job.
Services Page: This is where you can list all of the services that you offer, along with a brief description of each.
Work Samples: This is the most important part of your portfolio. Include samples of your best work to show prospective clients what you're capable of.
If you don't have any work samples, consider doing some pro bono work for a non-profit or a freelance small business owners.
Don't worry if you don't have a lot of experience or work samples when you're first starting out.
You can always add to your portfolio as you gain more experience.
Social Proof: Many freelancers forget to include social proof in their portfolios.
This can be things like testimonials from past clients, or even just a list of companies that you have worked with.
Showing that you have experience and that others have been happy with your work is a great way to build trust with potential clients, so be sure to include it in your portfolio.
Contact Page: Include your contact information so that prospective clients can easily get in touch with you.
Don't worry, you don't need any coding experience or fancy design skills to create a portfolio. There are a number of platforms, such as WordPress and Squarespace, that make it easy to create a professional-looking website.
You can even use an online portfolio platform like Behance, Dribbble, or Portfoliobox. If you want to make money editing videos, Vimeo is an excellent platform to showcase your portfolio.
6. Find Potential Clients
You are finally ready to start finding new clients and making money freelancing online.
There are a number of ways to find most profitable freelance job, including:
Freelancing Platforms: There are a number of freelancing platforms, such as Upwork, Fiverr, and PeoplePerHour, that connect freelancers with clients.
Job Boards: There are so many job specific websites that you can use to find clients.
For example, if you're a writer, you can check out job boards like Problogger or Freelance Writing Gigs.
If you are a graphic designer, you can check out job boards like AIGA Designfreelance jobs.
Just do a quick Google search for "freelance job board" + your industry and you will find a job board that's right for you.
Social Media: According to finance online, 40% of freelancers find work through social media.
LinkedIn is a great place to start, but you can also find clients on Twitter, Facebook, and Instagram.
Join relevant groups and start networking with other professionals in your industry.
Personal Network: Believe it or not but most freelancers find work through personal connections.
You can start by reaching out to friends, family, and acquaintances and see if they know anyone who is looking for someone with your skillset.
A man might know a man who knows a man that needs your services.
You can also attend industry events, conferences, or meetups to make new connections.
Don't be afraid to put yourself out there and start networking. The more people you know, the more likely you are to find work.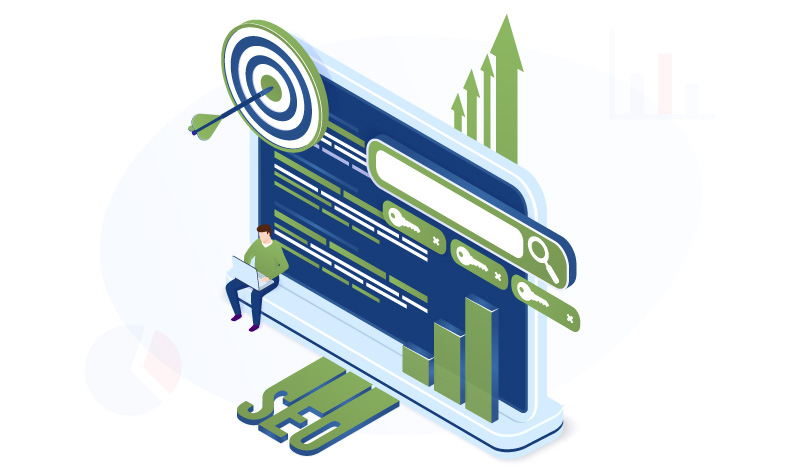 SEO: Another way to find clients is to optimize your website for SEO.
This way, when people are searching for someone with your skillset, they will be able to find you.
Include relevant keywords on your website and in your portfolio, and make sure that your website is easy to find on Google.
Referrals: One of the best ways to find profitable freelance job is through referrals.
If you do a great job for a client, they will be more than happy to refer you to someone else.
You can also offer a referral bonus, such as a discount on services, to encourage your clients to refer you to others.
Cold Outreach: If you can't find any clients through the methods above, you can always reach out to companies and freelance business directly.
This is called cold outreach, and it can be a little bit daunting, but it's definitely worth a shot.
7. Create the Perfect Pitch
The freelancing industry is really competitive. You aren't just competing with people in your town or city, but with freelancers all over the world.
Every job posting gets dozens, if not hundreds, of applications. So how do you make sure that your application stands out?
The answer is to create a pitch that is irresistible to potential clients.
Here is how to create the perfect pitch:
Start with a bang: The first sentence of your pitch should be attention-grabbing and make the client want to read more.
Be relevant: Make sure that your pitch is relevant to the job posting and that you highlight the skills and experience that make you the perfect candidate for the job.
Keep it short and light hearted: No one wants to read a long, drawn-out pitch. Keep your pitch short and sweet.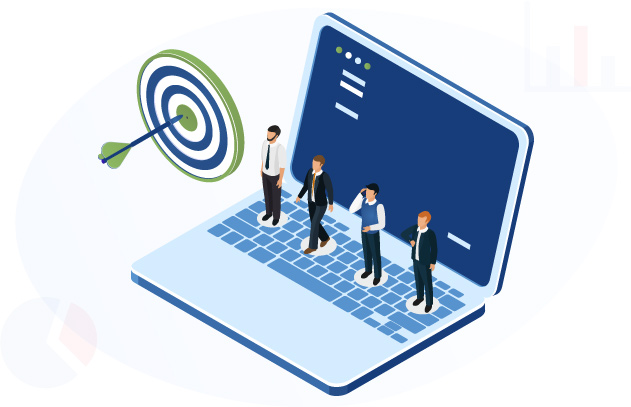 Show the client that you know what they need: The client wants to know that you understand their needs and that you can deliver what they're looking for with minimum fuss.
Show them that you are capable of automating the process for them.
Personalize your pitch: Take the time to personalize your pitch for each client and try to connect with them on a personal level.
People are more likely to hire someone that they feel a connection with.
Show expertise: Try to offer some tips or advice in your pitch that shows the client that you know what you're talking about.
End with a CTA: Make sure that you include a call-to-action at the end of your pitch.
This could be something like, "If you're looking for someone to take care of your social media needs, I would be more than happy to help. Please don't hesitate to contact me."
By following these tips, you can be sure that your pitch will stand out from the rest and that you'll have a better chance of landing the job.
Frequently Asked Questions (FAQs)
What Are the Best Freelancing Platforms?
The best freelancing platforms are: Fiverr, Upwork, PeoplePerHour, Toptal, 99designs, and Problogger.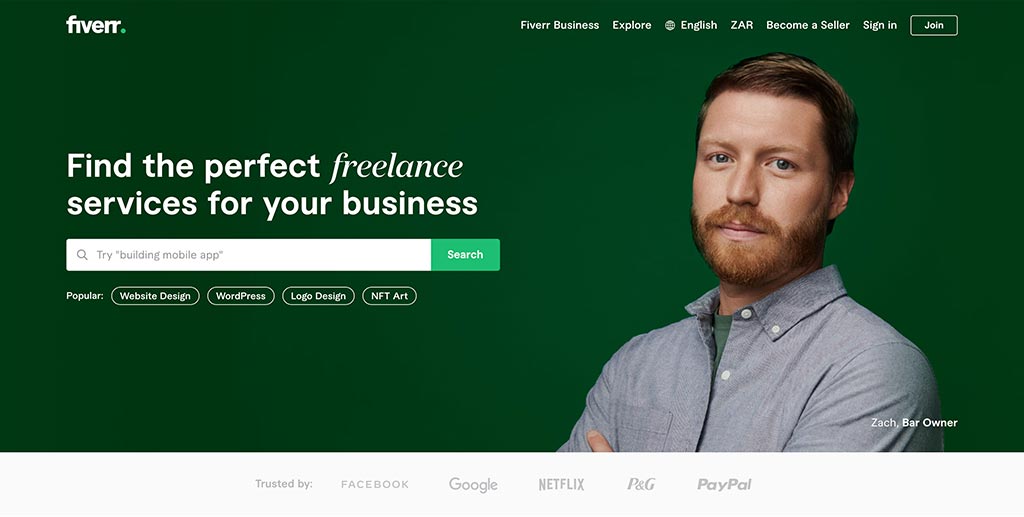 Why Do Freelancers Fail?
Freelances usually fail because freelancing is competitive.
First, freelancing is pretty competitive and it can be hard to find decent freelance jobs if you don't have enough experience.
Second, some are just bad at networking and can't promote themselves efficiently.
They won't only prevent them from getting jobs, but also prevent them to retain clients, which is extremely important as a freelancer.
Finally, freelancers fail because they are bad at time management and can't meet deadlines, which is a big turn off for client.
Why Is Freelancing Not Good?
Freelancing is not good because it's unstable and very unpredictable.
Some months you will have tons of work and others you will have barely any.
This can make it difficult to maintain a consistent lifestyle or budget.
Additionally, freelancing is a rather lonely profession as you're usually working by yourself.
This can be quite isolating and without time management skills you can find yourself working all the time, which isn't good for your mental health.
What Tools Do I Need To Make Money Freelancing?
To make money freelancing, you need a computer, a stable internet connection, a portfolio or website to showcase your work, and relevant software or tools for your chosen freelance service.In addition to having a skill or service to provide, there are a few more things you will need to equip yourself with. 
Having a stable, high-speed internet connection is vital for working as a freelancer.
Even if you don't do all of your work online, you'll probably use the internet to find and get in touch with potential clients. For this reason, it's a good idea to invest in a fast internet connection.
You'll need a computer or gadget that can handle the task you're performing, be it a laptop or desktop. Any modern device would be fine for low-tech tasks like data entry and freelance writing.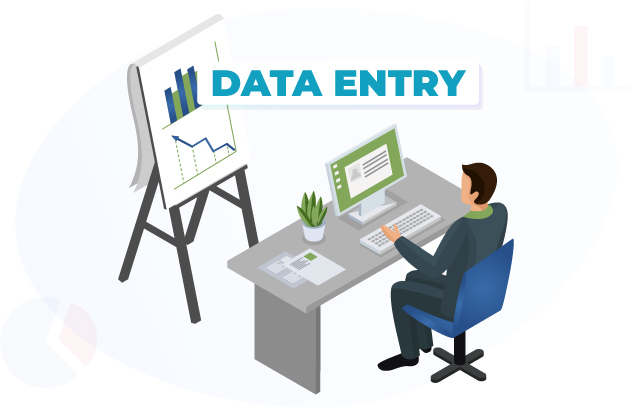 If you're performing tech-intensive tasks such as coding or video editing, you'll need a system that can keep up with the increased demands.
As a freelancer, you will also likely need to furnish your own freelance business tools and software.
What Should You Do Now?
Freelancing can be a great way to make money, but it's not for everyone. It takes a lot of hard work and dedication to be a successful freelancer.
If you're thinking of becoming a freelancer, make sure you do your research and understand what it takes to be successful.
If your interested in becoming an affiliate marketer, check out this free webinar on how to be a successful affiliate marketer today.