Video content is one of the most engaging ways to deliver any type of content.
From growing audiences to gaining awareness, or selling products, video content remains a powerful conversion tool.
Good editors are crucial in ensuring that the product remains top quality. I've seen that difference firsthand on my channel when I hired my first video editor.
In the same way, editors clean up written material to make a clear and powerful message, video editors are responsible for what is removed and what is essential to the marketing message.
Below, you'll find everything you need to know to make money editing videos.
Quick Summary
Earning money from video editing involves developing skills, using the right software, and creating a portfolio.
Income avenues include freelancing, business video editing, creating instructional videos, and teaching video editing.
Professional video editors.
The Need for Video Editing
Educational videos have become the most popular form of consumed digital content.
This has naturally created an increase in demand for video creators and editors.
Editors are needed to make promotional videos clear and effective.
There are traditional editing jobs that make an average experienced video editor making a salary of $80,784, according to Glassdoor.
There is also plenty of opportunity for freelance talented video editors. You could also start your own video editing business.
What You Need to Start Editing Videos to Make Money
Getting started with editing videos can be even easier than making videos. You don't require purchasing the same video, audio, and lighting equipment video producers need.
Most of the needed equipment and software are easy to acquire if you already have a computer.
Editing Skills
First, you must develop the skills to do the job successfully.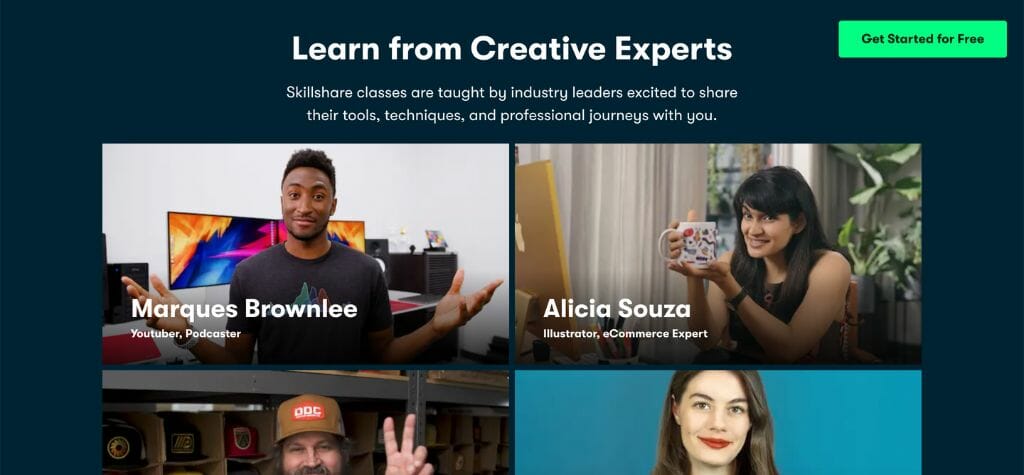 There are some fantastic training course both for free and for a premium.
The following programs are a great place to start:
Editing With Premier Pro For Beginners (Skillshare)
Video Production Essentials (Fiverr Learn)
Make promotional videos that Go Viral (Masterclass)
Editing Funtamentals (LinkedIn Learning
DaVinci Resolve Fundamentals (LinkedIn Learning)
Adobe Premier CC Masterclass (Udemy)
Learning Final Cut X (Udemy)
Adobe Preimer Pro CC (Udemy)
Become an iMovie Master (Udemy)
Mastering Finalcut Pro (Coursera)
Powerful Tools For Teaching and Learning: Digital Storytelling (Coursera)
Editing Software
If you are a new video editor, find professional software best suited for your needs.
Are you going to edit videos for social media platforms, films, advertisements, websites, online classes, or a YouTube channel?
Will it be for a big business or local businesses?
Is the editing for training videos, YouTube videos, explainer videos, or home videos?
Think about these questions when looking for the right software for you.
Here are some of the best video editing programs for beginners:
Adobe Premier Elements
PowerDirector
VideoPad
Movavi
Windows Video Editor
iMovie
Magix Movie Studio
A Portfolio
A portfolio is a collection of the work that you have performed.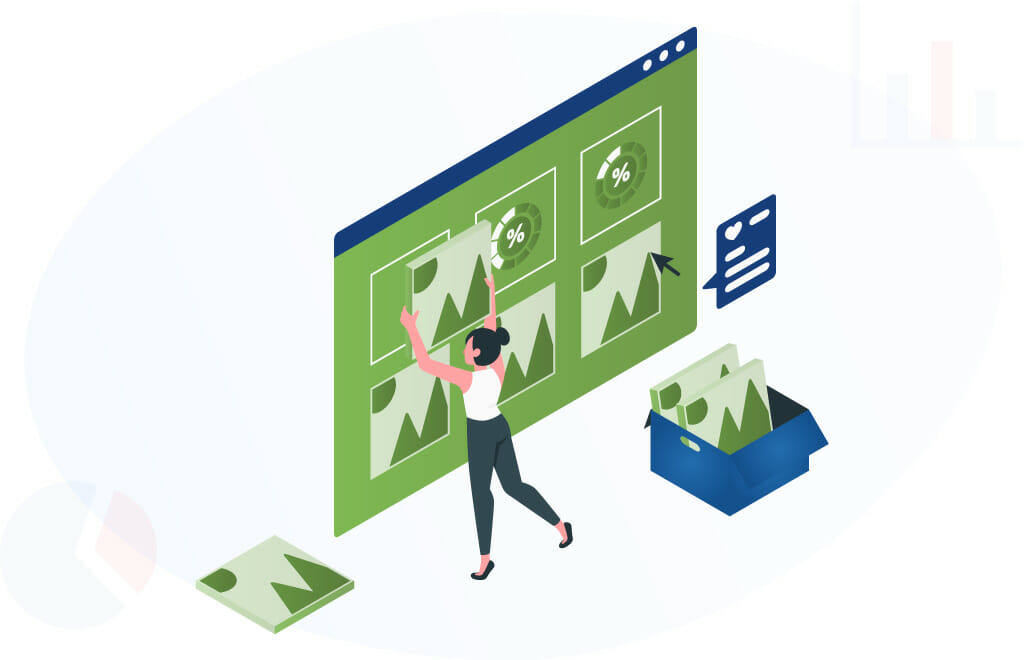 If you plan on being a freelance video editor or building a business with your video editing skills, then you need a portfolio.
Even if you are a full-time video editor, you want a portfolio to show your work for future video editing job opportunities.
If you are new to the field and haven't completed any work, don't panic, there's still hope for you.
Any work you professionally publish is eligible to be put in your portfolio.
Whether you are paid for the work, take it at a discount, or do it for free, you can include it as long as it is for a business and not just for fun.
You could even petition a few businesses to do a small project for free to start building experience.
If you can't find any businesses to work for, you can create your work and identify it as spec work.
Ways to earn money in video editing
When making money editing videos, you have several different income avenues.
Your video editing skills are valuable, and businesses need them.
If you're looking for  editing jobs, you may be able to start as a freelancer video editor for a company and transition into a job offer.
Or you may want to keep your day job and make money editing videos as a side hustle.
Most of the following options are best if you are getting into freelance video editing or starting a business.
1. Fiverr and Upwork
Fiverr and Upwork are popular platforms for freelancers.
There is freelancing work for almost any subject, including video editing.
You can make a profile as a freelance video editor and search for customers or the customers can look for you.
You decide how much you want to charge per project or hourly on each platform.
This is a great option to get regular work.
Two pitfalls are that there are a lot of other freelancers to compete with, and they are often all fighting to give customers the lowest price.
If you're interested in becoming a freelance video editor but don't want compete for attention on these platforms, here are 5 websites that pay for you to do video editing.
2. Videos For Businesses
If you are looking to find video Editing tool for jobs, you want to look at applying to bigger businesses that pay well.
Local businesses also need video editing services, but they are usually looking for a freelance video editor to hire part-time, on contract, or per project.
Many young business owners are doing many roles on their own, and they can realize after shooting a lot of material that creating a professional business video isn't easy.
You can help businesses improve their video products and services, helping them make money editing videos for them.
Look at platforms like Groupon, Livingsocial, and sites where businesses are advertising coupons and petition your services to them.
3. Weddings, Anniversaries, and Special Events
Treasured memories are worth keeping.
Fortunately for editors, memories are something customers are willing to pay for.
There are opportunities to edit promotional videos for these special events, whether they were recently recorded or took place long ago.
People sometimes realize years after the fact that they didn't like the original video editing software.
Or the footage may be old enough that the customer wants it polished up to look more modern.
If you can enhance the experience of these special events, you will have happy clients that can give you some great referrals.
4. Create Courses on How to Perform Video Editing
If you feel you are experienced enough as a video editor, you can get paid to teach others how to do it.
Online subscription courses are very popular due to learners wanting practical knowledge over enrolling in college courses and taking on student debt for a college degree.
What you will need to create this course is the curriculum broken down into lessons, recording equipment for your video lessons, a website to store your curriculum, and a way to receive payments for your course.
Online course platforms, such as Teachable, can make setup a lot easier
Some programs can help you develop your course as well.
5. Instructional videos
How-to videos are among the top-watched content on the internet.
These videos help people find answers to various problems and want to try and fix them on their own.
Others want videos to enhance their hobbies, like building model planes or learning art techniques.
Some of these instructional videos can have hours' worth of film that would bore the audience to the point where they would never finish it.
You can help edit videos to cut out the unneeded drool between the important parts, ensuring a clear and helpful video for consumers.
6. Promotions and Advertising
With the growth of social media videos, editors are needed now more than ever.
Today the average viewer has a short attention span making every word and second count.
It takes skill to deliver a clear message for promotions and advertisements in the least amount of time and words.
Create short videos that convert, and many companies will demand your services.
7. Sports and Highlight Reels
Parents, coaches, players, and fans love a good highlight reel.
Some reels are more sentimental, while others focus on being exciting.
These can be moments more treasured than any other as grandparents rewatch their grandkid's little league championship game or an adult relives the glory days of their youth.
You can make money editing videos for individuals and organizations looking to get to the most exciting parts.
8. Youtube
There are several ways to make money editing YouTube videos.
First, you can perform video editing for videos on someone else's channel. You can also check this guide on how to download YouTube videos.
Many amateur content creators need a professional eye to make their videos more effective.
They may have a lot of content filled, but they need a skilled video editor who can help them see what needs to be cut and what should remain.
The second is you can make your own YouTube channel.
The benefits of having your channel are that you can grow exposure and a loyal audience.
Additionally, your channel can also serve as a form of a portfolio where you can demonstrate to businesses looking to hire you and your services that you are a competent professional.
Here is a quick and easy guide on how to make $100 a day editing YouTube videos.
9. Television and Production Companies
To be effective at post-production film work, you need additional skills beyond basic video editing.
If you're planning on working in the arts as a video editor, you need to be a good storyteller and see how the pace, rhythm, and tension work.
You'll most likely have a larger team you need to communicate with, including directors and producers. You need to get on the same page with the final product..
With your team, you need to collaborate on subjects like visuals, music, audio, and lighting through your editing software.
10. Film and Theatre
Film companies, big and small, require people to fill video editing jobs full-time, part-time, and freelance.
Movies, short and long, require expert editing to preserve the spirit and message of the narrative.
Editing plays to take a similar role, but they don't usually deal with the same technical knowledge that a film requires with audio, visual, and other enhancing effects.
11. Blog About Video Editing
Blogs today remains popular as a way to consume valuable content.
Editors could easily overlook this route and miss a good opportunity.
You can blog about video editing skills, techniques, and uses of it can be an excellent opportunity to build a loyal fanbase.
It also helps establish you as an authority in your field.
Developing content that combines videos and writing can increase your influence in a powerful way.
12. Affiliate Marketing
If you can get attention and grow an audience, then adding affiliate marketing can make you a lot of money around the clock.
Affiliate marketing involves partnering up with established businesses, and you receive an affiliate link to their products.
Every time a purchase occurs through one of your links, you get a piece of the profit.
Adding affiliate links to your videos is a great way to sell to an audience that has grown to trust you.
Be sure you are doing this through your videos and not trying to market through a business you work for.
If you are interested in learning more about how affiliate marketing works, check out this free webinar to help you get started.
Affiliate marketing is a fantastic way to get paid handsomely, earning thousands of dollars annually.
FAQs: 
Do Video Editors Make Good Money?
Professional video editors make between $25,000 and $70,000 per year, with the latter figure dependent on the specific services provided, the number of years of expertise, and any further training or certifications. Your annual income as a video editor will depend on where you live, how much competition there is in your area, and how many clients you have.
Is Video Editing Hard To Learn?
Learning to edit videos effectively takes some time and effort. Video editing may seem difficult at first, but like mastering any other skill, it becomes simpler with practice.
How Much Should I Charge For Freelance Video Editing?
The typical rate for editing services is $40 – $100 an hour. The scope, complexity, and timeliness of the project should all inform your pricing strategy. You might also institute a lower minimum charge for less significant jobs.
What Skills Do Video Editors Need?
Competent editors must be adept at both technical and artistic tasks. A professional video editor will be proficient with both video equipment and editing software. They must also have excellent communication skills and the ability to work well with others.
Ready To Make Money Editing Videos? 
Consumers are getting smarter while at the same time becoming less patient with poor content.
A potential customer can be interested or bored very quickly.
Video editors remain integral in ensuring that video content is compelling and engaging.
Whether you freelance or join the job force as an editor, your expertise is valuable and profitable.
Pairing high-performing videos with affiliate marketing techniques are a match made in heaven, creating the opportunity for massive income generation through exciting content that converts.