Online learning is becoming a quickly growing business. By 2025, it is projected that the e-learning market will reach a $350 billion value. If you've been thinking about creating and teaching online courses to grow your business, now is the time.
Providing online courses is a great way to build your brand and make your business more visible.
We spent months researching and using over 50 online teaching platforms and narrowed them down to the best options by evaluating the product, pricing, commission, customer support, and more. 
1. Teachable
Teachable allows you to create online courses that keep your online audience invested. The online teaching platform enables you to build a website connected to your brand and provides a course builder that can accept files from Google Drive, Onedrive, and Dropbox.
Teachable also offers flexibility in online course pricing so that you can offer a payment plan, subscription, or an all-in-one payment option.
Their email marketing tool also allows you to message attendees when they enroll or complete your course and collect feedback from your online course.
They have a free plan that gives you unlimited attendees and course creation with transaction fees of $1 plus 10 percent per transaction.
In our experience, Teachable is a great all-in-one platform for creating a successful course.
Pros
Integration with Zoom, MailChimp, Calendly, etc.
Free plan
Excellent customer support
Unlimited course creation
Cons
Transaction fees
Our Rating
Commission: 5.0
Products: 5.0
Cookie Life: 4.9
Pricing: 5.0
---
2. OpenLearning
OpenLearning is a social online teaching platform that allows teachers to build, deliver, design, and market their teaching materials and courses.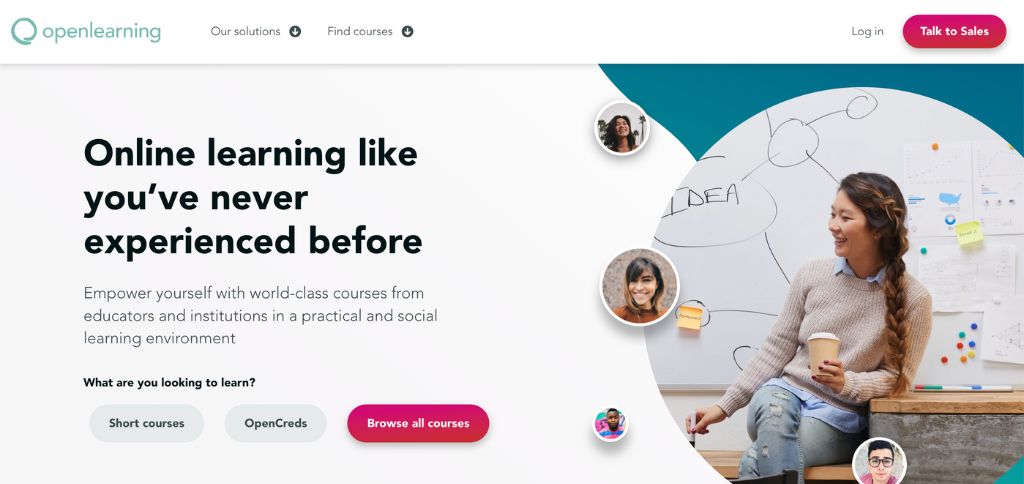 OpenLearning offers a content library, media library, template library, contact management, multiple language options, collaboration tools, and more.
OpenLearning offers a free trial; their base plans start at $15 monthly. OpenLearning is a great online teaching platform that is affordable and simple to use.
Pros
Free trial
Affordable
Customizable branding options
Cons
Only chat support
Our Rating
Commission:4.9
Products: 4.9
Cookie Life: 4.9
Pricing: 4.9 
---
3. Thinkific
Thinkific is among the best online teaching platforms that make creating and selling online courses simple with course builder templates. They offer several templates, including pre-sell, mini-course, flagship course, and webinar replay options.
Unlike most online teaching platforms, their templates provide sample quizzes, surveys, and more.
Thinkific also offers teachers videos, live lessons, assessments, and more to plan and create courses. Thinkific also makes it simple to market your course to a growing audience.
You can also track students' progress. They offer a free plan with a drag-and-drop course builder to try their online platform at no risk.
In our experience, Thinkific is a great all-in-one platform that allows you to easily teach online and market your courses to grow your audience.
Pros
Ability to offer several payment options
Website Builder
Drag and drop course builder
Cons
No live chat customer support
Our Rating
Commission: 4.8
Products: 4.9
Cookie Life: 4.8
Pricing: 4.9
---
4. Udemy
Udemy is a global online learning platform allowing you to teach courses in over 65 languages. They offer courses that include documents, screencast videos, video lectures, presentation files, and more.
They also provide a marketplace insight tool to let you know if your topic is in high demand. They also allow you to work with multiple people to create your online course.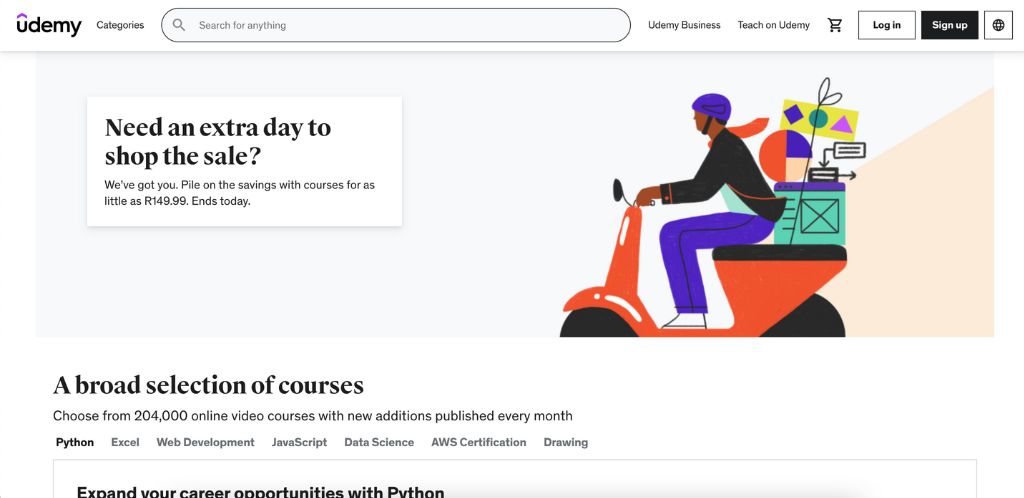 If you have a paid course, you need to register as a premium instructor, but there is no approval required, and Udemy takes a percentage of profits from paid courses.
Udemy is a great online teaching platform that allows you to create online classes to build your business.
Pros
Access to a large audience
Excellent support
Udemy community
Cons
No personal branding options
Our Rating
Commission: 4.7
Products: 4.8
Cookie Life: 4.7
Pricing: 4.8
---
Skillshare is an online teaching platform that focuses on interactive teaching and learning. They enable teachers to create lessons with 10 to 25 minutes of videos and projects.
Skillshare works on membership subscriptions. Teachers earn through referrals at $10 per student membership or through royalties based on how much their content is watched monthly [1].
Skillshare is a popular online teaching platform for teaching unique skills in a virtual classroom.
Pros
Cheaper than most popular online teaching platforms
Free
Large audience base
Cons
Inconsistent income
Our Rating
Commission: 4.6
Products: 4.7
Cookie Life: 4.6
Pricing: 4.7
---
6. Kajabi
Kajabi is a sizeable online teaching platform that allows you to create and sell your own courses and products. Kajabi allows you to create unique products and web pages, and they can even run your entire website.
You can make online virtual summits, membership websites, multiple online courses, ebooks, workshops, and more.
Kajabi allows you to add the emails you collect to your email list, send them a thank you after purchase, and more. It starts at $149 a month for online course creation.
In our experience, Kajabi is an excellent platform for online lessons, a place to market courses, and more.
Pros
Flexible software
Excellent tech support
Easy to bundle products
Cons
No central media library
Our Rating
Commission: 4.6
Products: 4.6
Cookie Life: 4.5
Pricing: 4.6
---
7. Podia
Podia is a paid online teacher platform that allows you to create your own course, handle payments and data, and more. They allow you to build mobile-friendly pages with no page limits.
They also offer video hosting, quiz creation, the ability to create different membership plans, and more.
Podia charges $33 monthly for unlimited everything, including email marketing. Podia is a great online community to start teaching online and building your brand.
Students in the future will demand the learning support that is appropriate for their situation, and they want it right when the need arises. Mobile devices will be a crucial technology for providing learning support.
– Dr. Marcus Specht, Professor Of Digital Education, Technical University of Delft
Pros
14-day free trial
Website Builder
Beginner-friendly
Cons
Limited customization options
Our Rating
Commission: 4.5
Products: 4.5
Cookie Life: 4.5
Pricing: 4.5
---
8. LearnWorlds      
LearnWorlds is a premium online teaching platform. They provide a powerful sales engine, great analytics, and marketing tools to develop online courses.
LearnWorlds stands out from other online platforms by allowing you to create courses with the ability to interact and engage with students.
LearnWorlds provides unlimited courses, landing pages, sales pages, a course builder, video uploads, an online testing engine, a built-in social network, a custom domain, and 24/7 customer support.
LearnWorlds is an excellent platform for teaching online and engaging your students to build brand recognition, and they start at just $29 a month.
Pros
Great website builder
Easy to use
Free-trial
Cons
Glitches with some features
Our Rating
Commission: 4.4
Products: 4.4
Cookie Life: 4.4
Pricing: 4.5
---
9. LearnDash
LearnDash is a platform for online teaching that focuses on elearning and allowing teachers to create the best course content.
The online teaching platform offers blended learning, built-in course creator options, eCommerce management, storyboarding, quizzes and assessments, and more. Their base plan starts at $159 a year.
Learndash is a platform to start teaching; however, it is much more expensive than other platforms for your first online course.
Pros
Simple course builder
Ability to sell subscriptions
Lessons can be reused for other courses
Cons
Some design features are lacking
Our Rating
Commission: 4.3
Products: 4.3
Cookie Life: 4.3
Pricing: 4.4
---
10. EdApp
EdApp is a free online teaching platform. They have a drag-and-drop course author tool that other learning management systems don't offer.
Their platform is also mobile-friendly, has engaging templates, and a virtual classroom feature that works with video conferencing like Zoom.
There you can schedule corporate training video conferences. EdApp also offers a quiz maker, customizable banners, Powerpoint conversion, and a discussion and assignment feature.
EdApp is a great free option to teach online with a free course and live video conferences to build your business.
Pros
Content templates
Video conferencing
Student analytics
Cons
Limited customization options
Our Rating
Commission: 4.2
Products: 4.2
Cookie Life: 4.2
Pricing: 4.3
---
Buyer's Guide
Before choosing the best online teaching platform, you need to understand what a teaching platform is, the features the best platforms can provide, and more.
What Are Online Teaching Platforms?
Online teaching platforms are platforms that give you the tools to create an e-learning experience.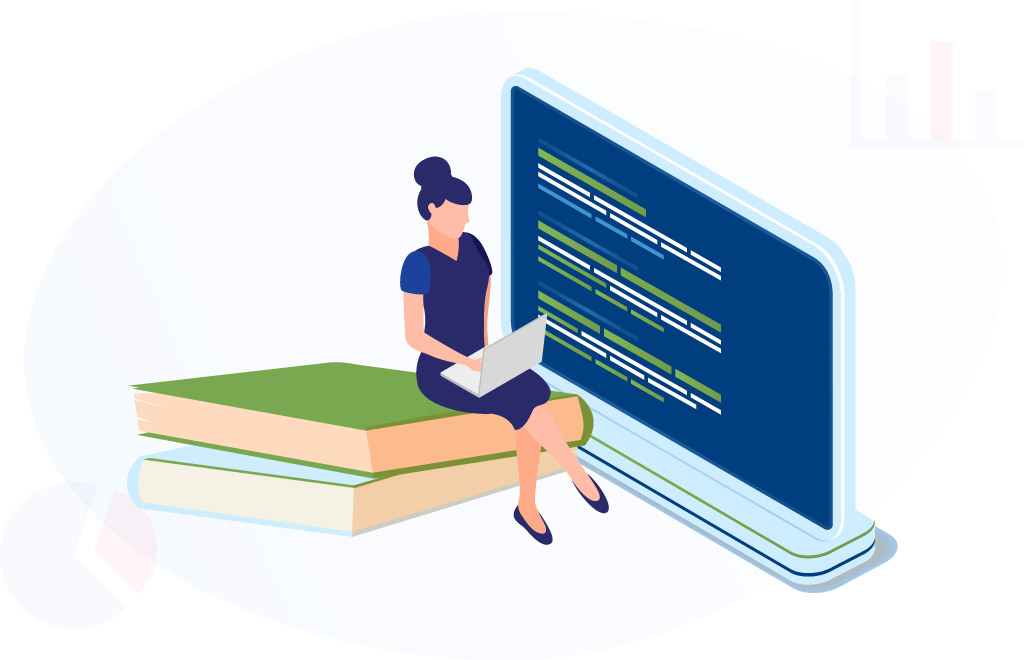 These platforms take different approaches, including:
Some platforms are standalone programs, and others integrate into your site.
Some platforms give you the ability to create self-paced courses, and others provide live video teaching.
Some platforms are free, and others require a monthly subscription cost.
Some platforms have drag-and-drop editors, and others require coding knowledge.
How Do Online Learning and Online Teaching Platforms Differ?
Online learning platforms are centralized and provide various courses that are sometimes created by individual contributors or commissioned custom courses.
Online teaching platforms offer all the tools for anyone to create and sell online courses. Teaching platforms are used by individuals or companies.
Why Online Teaching Platforms Became Popular
The rise of Covid-19 has forced teachers to use online options for teaching with restrictions. Online teaching platforms have also improved during this time.
Online teaching platforms give teachers the ability to lead and let students learn at their own pace, and students tend to learn faster online [2].
According to research, the online learning industry will grow by over 21% by 2027.
Most schools and universities are moving towards investing in online teaching platforms for long-term teaching [3].
Students don't learn very much just sitting in class listening to teachers, memorizing assignments, and spitting out answers. They need to talk about what they are learning, write about it, relate it to their past experiences, and be able to apply it to their daily life.
– Arthur W. Chickering, Educational Researcher, George Mason University
Benefits of Using Online Teaching Platforms
There are many benefits of using the best online teaching platforms, including:
Compatibility: The best online teaching platforms are mobile-friendly. Since the increased availability of smartphones, people can access online courses for mobile learning to learn on the go. Ensure that the platform you choose allows you to perform different teaching activities and communicate with students on mobile platforms.
Collaboration Support: A teaching platform with collaboration features gives you a better chance of building up a student base. Students also get a better knowledge of subjects when they collaborate. Some features to look for include breakout rooms, whiteboards, and shared note-taking.
Secure: An excellent online teaching platform needs to keep user data safe. Security features to look for include data encryption, permission management, and single sign-on.
Reliable: A platform should provide reliable services without technical issues. Look for services that use CDNs to ensure the platform is always functioning.
Engagement And Communication: Top teaching platforms need to have different options for communicating as well as different moderator functions. The platform should support Q&A; virtual classrooms chat, and one-on-one chat options. Moderator functions such as mute options and joining control keep noise to a minimum when teaching. Student engagement is also key, so the platform will need interactive tools, polls, quizzes, and more.
Analytical Tools: Analytical tools are key to reaching a large audience and selling your course. They can help you to know how your student engagement is and how you can improve teaching. They also provide attendance data, engagement analytics, and more.
How Do I Get Started With an Online Teaching Platform?
You can easily build your brand and a profitable business with an online teaching platform. Here are some tips to get started:
Create A Plan: Create a plan for what you hope to achieve with your course. Understand if you want to create it for an advanced or beginner learner.
Collect Tools: Choose the platform you want to use for online teaching. Think about other software and hardware you may need, such as microphones, video cameras, and more.
Consider The Time Requirement: You will need to consider the amount of time you will have to spend creating videos and other content for your classes and the time it will take to upload and edit.
Choose A Virtual Classroom Software: Virtual classroom software gives you a digital environment where teachers and students can interact via video conferencing or voice.
---
FAQs
What Is The Best Free Online Teaching Platform?
Thinkific and Udemy are great free online teaching platforms. Neither platform requires any prior teaching, and you can teach as many courses as you want. 
What Is the Best Way to Start Teaching Online?
The best way to start teaching online is to choose a niche, and target audience, decide on the teaching platform you want to use, and get any hardware and software you need. Plan out your teaching plans and market your course.
How Do I Find Students for My Online Course?
You can take several steps to find students for your online course, including choosing the correct setup, advertising, using social media and Linkedin, updating ads regularly, and choosing a quality online teaching platform. 
How Do I Make My Online Class More Interactive?
You can make your online class more interactive by asking for feedback, making it more social, letting your students choose how they want to learn, inviting learners to contribute, and encouraging peer evaluations.
How Can You Motivate Online Students?
You can motivate online students with personalized learning, rewarding students, providing feedback, setting clear goals, encouraging student collaboration, using a variety of learning tools, and more.
---
Which Online Teaching Platform Do We Recommend?
Selecting the best online teaching platform depends on what you want to accomplish with your online course. You will want to choose a platform that offers great security, excellent customer service, analytics to gauge how your students interact with your course, and more.
We recommend Teachable. Teachable helps you to build a website that connects with your brand, offers a course builder, flexibility in pricing options, email marketing tools, and more.
Teachable even offers a free plan that allows unlimited students and course creation and only charges transaction fees. Teachable also integrates with essential apps like Zoom, Calendly, MailChimp, and more.
Try Teachable free to start creating your online courses and building your business presence.
Our #1 Recommendation: Teachable