Thinkific is an ultimate course creation platform that assists you with creating, promoting, and selling your online courses. Whether you're an instructor, entrepreneur, influencer, course creator, or educator, Thinkific has something for you.
I've spent countless hours testing Thinkific and researching it in depth. This article is the result of my hard work and hands-on experience.
In this Thinkific review, I'll share valuable insights into what makes Thinkific great, as well as any downsides.
You'll get practical tips on how to use the platform effectively, a balanced look at its pros and cons, and real customer reviews. 
What Is Thinkific?
Thinkific is a prevalent and user-friendly learning management system that provides a robust teaching and learning environment for educators and students.
It stands out as the best choice if you seek a platform that simplifies online courses' creation, management, marketing, and sale. 
Its user-friendly nature sets Thinkific apart, making it accessible even to individuals without technical expertise. 
Thinkific's success is evident through its solid user base of over 50,000 content creators who have delivered over 100 million courses. 
With a cumulative revenue exceeding $650 million, Thinkific offers significant financial opportunities to online course creators.
---
How Does Thinkific Work?
Thinkific works by simplifying the process of creating, managing, and marketing online courses, offering a comprehensive solution for both instructors and students.
It provides a user-friendly interface that makes course creation a breeze. 
The platform supports unlimited courses, quizzes, class discussions, and surveys, providing ample flexibility for course customization.
You can choose from pre-designed templates or the built-in website builder to create a unique online learning platform that aligns with your branding and vision.
Moreover, it excels in providing detailed analytics and reports for your Thinkific courses.
These analytical features allow you to track your performance, monitor student progress, and gain valuable insights to enhance your course content and marketing strategies.
---
Thinkific Features
1. Easy Website Builders
Thinkific incorporates a user-friendly website builder that simplifies the process of creating a professional brand and driving sales for instructors. You don't need coding knowledge to design and customize your website. 
Also, Thinkific ensures a polished and professional appearance by offering the option to use your domain name. 
2. Remarkable Speed
Thinkific offers a high-speed experience when designing your online course. This ensures your students enjoy a seamless and smooth performance without encountering glitches, lags, or bugs. 
The platform's robust infrastructure and optimized technology contribute to a fast and reliable user experience, enhancing the overall learning journey for your students.
---
Benefits Of Thinkific
1. Easy Access To Course Creation Tools
An impressive benefit I enjoyed about Thinkific is its user-friendly drag-and-drop builder simplifies content creation and organization. 
The platform offers a variety of tailored course templates, including mini-courses, membership resources, pre-sell courses, and webinar replays.
Alternatively, you can start from scratch with a blank course template.
Thinkific also provides diverse content creation options, allowing you to effortlessly incorporate videos, audio files, text, PDF materials, presentation slides, downloadable files, live presentations, and multimedia resources.
This abundance of choices enhances the learning experience and accommodates various learning preferences.
2. Integrations With Third-party Apps
Thinkific seamlessly integrates with various apps through the built-in Thinkific app store, expanding the functionality of your online course platform. 
This integration allows for multiple payment options, automated lead generation with apps like Zapier and ConvertKit, and enhanced marketing through platforms like Facebook, Twitter, and Google Analytics. 
The app store also offers a convenient browsing and installation experience, empowering you to select the apps that align best with your goals and objectives.
3. Convenient Community 
The community serves as a forum for student engagement, fostering discussions, comments, and live events. You can organize and schedule live events, set their duration, and receive notifications. 
Thinkific also allows you to assign moderators to facilitate community discussions for seamless management.
4. Robust Student Reporting And Analytics
Thinkific offers comprehensive student reporting and analytics, providing detailed insights into their performance and progress. 
The platform also provides a constant dashboard report, informing you about total enrolments, orders, and course revenue. 
You can easily filter and view the report based on specific dates in a convenient list format. This helps you track the success and financial performance of your courses.
Pros
Easy-to-use

Marketing and sales tools

No transaction fees

Integrates website builder

30-day guarantee
Cons
No app for iOS or Android

Basic certificates are issued
Our Rating
User interface: 4.5
Pricing: 4.0
Landing page builder: 4.0
Free trial: 4.5
Customer support: 4.0
Downsides Of Thinkific
1. No Built-in Feature for Students Rewards
While rewarding students upon completing activities and lessons is a common practice in many learning systems as it is a form of learning motivation, you should note that Thinkific does not have this feature built-in.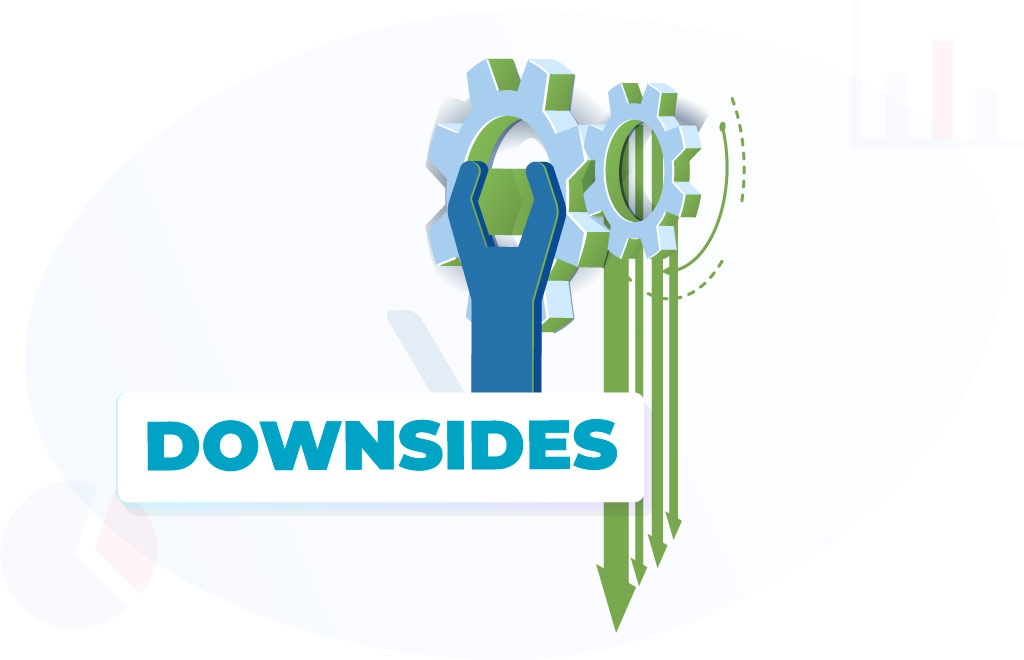 However, Thinkific offers the flexibility to integrate external apps to create a reward points system within the platform. 
2. No Email Marketing Tools
Thinkific does not provide its native email marketing tools. Instead, users must integrate with third-party apps such as Constant Contact, ActiveCampaign, Mailchimp, ConvertKit, Aweber, and Keap to access comprehensive email marketing features. 
---
How To Use Thinkific 
Here is a detailed step-by-step guide for using Thinkific:
Set up your Thinkific account – You can start using the free trial or any paid plan. Enter your personal and business information. Include your business logos, brand color, and description for your online course.
Navigate to the dashboard – Upon signing into Thinkific, the dashboard provides easy access to all the necessary features for building and managing your online course. You can conveniently navigate the landing page, marketing tools, communities, and analytics sections. To create your course, click on the "Create a Course" tab in the center or the "Manage Learning Products" tab on the left side of the dashboard.
Create your Thinkific course – To start your Thinkific course, click the "+ Add Lesson" button on the left-hand side of the tab and upload teaching materials. If you wish to separate your lesson modules, click the "Add Chapter" tab in the bottom left-hand corner.
Finalize your online course site – Round up on the course creation process by clicking on the settings tab to input your URL, course and admin details, and SEO. You can also activate the drip tab, which is only available for paid plans. This tab slowly releases content to your students according to their progress or schedule.
Set a price for your online course – Set a price for your online course, selecting either a free or fixed price based on your plan. You can also choose the payment plan, whether a one-time payment, monthly subscription, or installments. Remember to include the "After Purchases" tab, allowing you to create personalized thank you pages for students and direct them to their purchased course.
Publish your course – After you have completed the previous steps, you are ready to launch your course. You can choose to set your course to a pre-order status if you wish to enroll students before publication or save the enrollment until you launch.
Create completion certificates – Creating a certificate for your students is optional, but I recommend it to enhance their engagement with the course. To create a certificate, go to the main dashboard and click "Support the Students" in the left sidebar. A customizable options menu for certificates will appear.
---
Thinkific Pricing
I recommend you try out the free plan before purchasing any of paid plans. It has fantastic features giving you the ability to create one course.
When you decide to upgrade, choose one of the six pricing plans available. Also, don't forget that you can save 25% with the annual plan.
Free Plan: $0 Per Month

Basic Plan: $49 Per Month

Start Plan: $99 Per Month

Grow Plan: $199 Per Month

Expand Plan: $499 Per Month

Plus Plan: You must contact Thinkific for a price quote
Customer Reviews
Extremely helpful team. Has helpful videos to excel on the platform. Pricing is similar to other leaders in the course platform space.
– DE, Trustpilot

Easy to use platform; very versatile.
– Jodi, Trustpilot

We transferred to Thinkific this past summer, and the Thinkific team has been very helpful with this transition. The platform is easy to use, and our unlimited students really seem to like it.
– Holly Sanderson, Trustpilot
---
Thinkific Alternatives 
Even though Thinkific is an excellent option, it is useful to consider other alternatives. Here are three alternatives to Thinkific that have competitive features.
Thinkific vs Udemy
Udemy is a popular learning management system with over 30 million learners, making it an attractive option for creating courses at no upfront cost.
However, one drawback is that Udemy retains up to 50% of your course revenue from each sale. In contrast, Thinkific provides more control over your earnings, allowing you to retain a higher percentage of the revenue generated.
Thinkific vs Teachable
Teachable is ideal for selling and marketing courses, providing effective tools to streamline these processes.
It is the best tool of this sort on the market, but it is quite expensive, especially in comparison with Thinkific.
When assessing your online course business's profitability and financial aspects, you should consider this fee structure. You can check our Thinkific and Teachable comparison for an in-depth analysis.
Thinkific vs Kajabi
Kajabi is ideal for larger businesses that require advanced customization and automation features in their courses, catering to the needs of established enterprises. 
Yet, it's worth noting that Kajabi's pricing plans are higher than Thinkific's.
The basic plan can be relatively expensive, starting at $119 monthly. The difference is a significant advantage that Thinkific offers over the Kajabi platform.
What sets Thinkific apart is its ability to offer a fully white-labeled experience, allowing course creators to maintain their brand identity throughout the learning process. This makes it a great choice for individuals or organizations looking for a branded online learning platform.
– John Doe, eLearning Expert
FAQs
What Is Thinkific Good For?
Thinkific is good for creating, managing, and marketing courses. It is also good for creating, managing, and hosting communities and online spaces.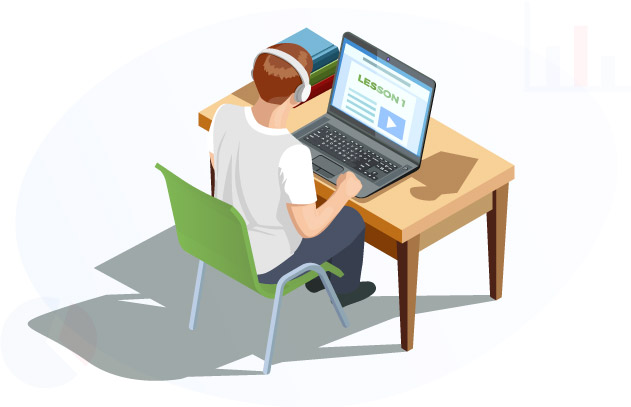 What Are The Requirements For Thinkific?
The requirement for Thinkific is to ensure your device has the latest version of Chrome, Firefox, Microsoft Edge, Safari, or Samsung Internet.
Additionally, you'll need a broadband internet connection with a minimum speed of 5Mbps, PDF plugins, graphic and audio output capability, TLS 1.2, and Javascript enabled.
What Percentage Does Thinkific Take?
Thinkific takes processing fees of around 2.9% + $0.30 for each successful transaction; however, this varies from country to country. 
---
Should You Buy Thinkific?
If you're searching for a robust and intuitive platform to create and sell courses, Thinkific can be a good option.
However, my honest recommendation would always be Teachable. It is an exquisite platform with rich features, ranging from easy course creation tools to detailed analytics, making it the strongest tool on the market.
When looking to elevate your online course offering, Teachable can give you the boost you need.
Our #1 Recommendation: Teachable