Online course platforms are important for those who want to sell their knowledge. Teachable and Thinkific are the two most popular platforms in the industry. While both have a lot to offer, they have key differences. 
As an SEO expert who has created several online courses over the years, I have tried out these platforms and know how to handle them.
Leveraging this knowledge, I will analyze Thinkific and Teachable based on their features and pricing and help you make the right choice.
What Is Thinkific?
Thinkific is an online course platform that allows you to create, sell, and market online courses from your website with a variety of third-party integrations.
It mainly focuses on content creation, delivering both dripped courses and full content drops at the same time. 
What Is Teachable?
Teachable is a web-based learning management system that allows you to create online courses. It focuses on ease of use and customization, allowing you to create content from live coaching sessions to lectures and offering third-party surveys.
---
Thinkific Vs.Teachable Comparison
It is important to note that these platforms are not course marketplaces like Skillshare and Udemy – you get control over the structure of your courses and the pricing.
However, they have different features, and this is how they compare. 
1. Course Creation Comparison
Both Thinkific and Teachable come with different course creation processes and engagement features.
Thinkific
Thinkific has advanced quiz features like importing questions, randomized question banks, and adding explanations unavailable on Teachable. You can also add videos and images to your questions and answer choices.
The Thinkific course builder supports assignment lessons and live lesson types. It allows you to create a live class with Zoom, and your students can easily participate.
It also allows you to drip your content by course start date or student enrollment. However, it does not send automated emails to notify the release of new content.
Teachable
Like Thinkific, you can bulk upload your content on Teachable and then drag and drop to rearrange. Nonetheless, the Teachable course builder is more user-friendly and easier to use.
For instance, you can bulk choose and change lesson settings and delete them from the curriculum page without returning to the individual lessons. 
Additionally, it allows you to directly import content from Google Drive, Dropbox, or OneDrive, unlike Thinkific, which is faster than uploading from the computer.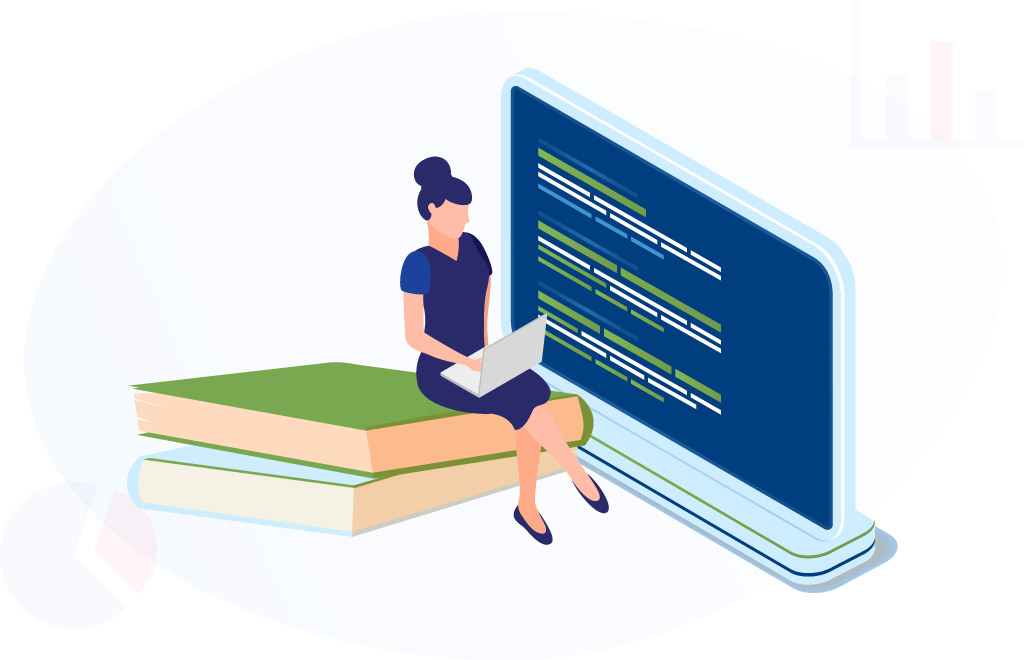 Teachable also enables you to create quizzes, but you can only add plain text to your quiz, which is limiting.
Winner: Although both platforms offer all important features, the winner is Thinkific since it offers more learning and engagement tools. It has live lessons with Zoom, a better advanced quizzing feature, and the ability to create assignments.
2. Types Of Lessons Comparison
Thinkific
This course creator offers various lessons to meet your course content needs. The quiz lessons come with an explanation field allowing you to explain why your answer is correct.
Additionally, it has in-built survey lessons; hence, you don't need third-party services like SurveyMonkey or Google Forms.
However, Thinkific lacks coding lessons – it does not display coding snippets with the correct formatting.
Teachable 
Teachable does a better job with lessons. You get a passing grade feature in the quiz lessons. The caveat is that it's only available on the Pro plan.
It also allows you to create coding lessons and supports 17 languages and color coding, which is vital for programming courses.
It offers more products, including consulting, freelance services, and ebooks, allowing you to generate more income. It does not offer in-built survey lessons, but you can embed Google services.
Winner: Teachable stands out in this round due to its coding lessons,  graded quizzes, and extra coaching products.
3. Site Design And Customization Comparison
Thinkific
Thinkific allows you to host your online course using a free subdomain or your own custom domain name with paid plans.
Thinkific page-building capabilities allow more customization options, with a theme library constituting three themes with multiple styles for each theme to meet your needs.
Additionally, advanced users can modify the theme code in the backend and enjoy the capability to import custom themes.
Just like Teachable, Thinkific has a drag-and-drop page builder, which is used to create sales pages and homepages for your courses.
This page builder comes with over 20+ number of page elements that you can add to your page using a single click. Thus, you can add testimonials, FAQs, and pricing details or display a countdown timer.
Teachable
Teachable offers free hosting, an SSL certificate, and a free subdomain or custom domain. Unfortunately, Teachable does not have a 'Site Theme' feature- it comes with a default template.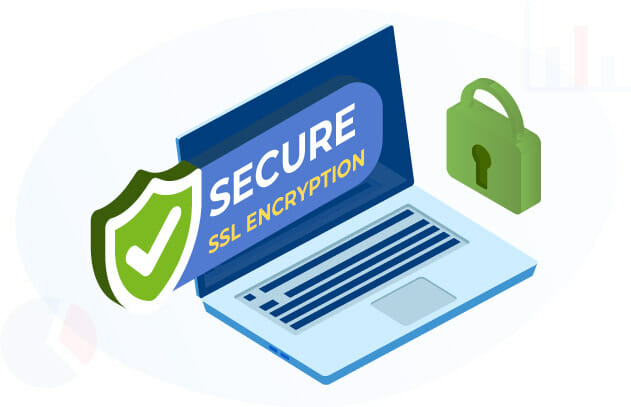 It has a theme area that allows you to choose your font style and color and upload a logo for your website. But, it is limited when it comes to the style of other elements like header and footer.
Also, it does not allow you to import custom themes, which is quite limiting.
Nonetheless, Teachable does a good job when it comes to creating various sales pages for the same course. It allows you to design custom sales pages for specific campaigns and do basic A/B testing. 
Winner: Thinkific offers better site theme capabilities and has a strong page builder.
4. Sales And Marketing Tools Comparison
The most vital feature I look for in course creation is the sales and marketing tools.
Both Thinkific and Teachable have marketing features that allow you to sell one-time or in installments, course bundles, conduct email marketing campaigns, create coupons, etc.
Thinkific 
Thinkific offers a 2-step checkout process requiring a user to first create an account and then pay on the next page. It also allows you to add custom conversion elements to your checkout page.
Just like Teachable, it allows you to add a 1-click upsell to your thank you page, offer instant payouts, and more third-party integrations, including MailChimp, Active Campaign, ConvertKit, Aweber, Infusionsoft, and Constant Contact, among others.
Thinkific has a sleek design system that allows ease of arrangement and addition using the drag-and-drop function.
You can add multiple authors, edit curriculum overview, author bio, course banners, call to action, rating, and reviews.
Teachable
On the other hand, Teachable has a more straightforward checkout process. It comes with an optimized 1-step checkout process where users fill in their details and make payments on the same page.
Upon successful payment, the user proceeds to create an account. 
Besides, it allows you to add custom elements, including a money-back guarantee and testimonials on your checkout page, which helps increase conversions.
When it comes to email marketing integrations, Teachable offers direct integration with MailChimp and ConvertKit.
Unlike Thinkific, Teachable takes a different approach to its sales page functionality.
It lets you adjust the HTML code of your content blocks, allowing you to create recent results, ecommerce plugins, featured insights blocks, testimonials, and dynamic FAQs.
Winner: Teachable is your best bet if you are looking for a smooth checkout process that boosts conversions. It has a well-optimized 1-step checkout process with automatic payouts for the team and tax collection and a built-in feature for multiple currencies. 
If you're trying to persuade people to do something, or buy something, it seems to me you should use their language, the language they use every day, the language in which they think.
– David Ogilvy, founder of the agency of Ogilvy and Mather
5. Support And Training Comparison
Both LMS systems offer great customer support with a private Facebook community and a comprehensive knowledge base.
Thinkific
Thinkific offers training courses on any plan at no extra charge. It includes telephone and email support 7 days a week. I found them very friendly and quick to respond to their emails.
But, Thinkific has no real-time support channels, so you can only use emails.
Besides, Thinkific has premium training for its customers, known as the Online Business Masterclass, and it's available to all paid subscribers.
Teachable
Teachable offers training courses on any paid plan. It operates from Monday to Friday and includes live chat support.
Also, it offers email support on all plans. It has invested heavily in training its customers at every stage of the course creation process with its online training school – TeachableU.
Winner: Teachable is the ultimate winner in customer service with its live chat support that offers real-time service.
6. Pricing Comparison
Thinkific and Teachable offer 3 paid pricing plans to their users with an unlimited number of courses and students.
Thinkific
Thinkific offers a free plan where you create and sell your courses.
Basic Plan

: $49/month

Pro Plan

: $99/month

Premiere Plan

: $499/month
The good thing about Thinkific is that it does not charge transaction fees on any plan, whether free or paid.
Teachable
Just like Thinkific, it offers unlimited students and unlimited courses. However, it has a 14-day free trial of the professional plan and a 5% transaction fee on the basic plan.
Basic Plan

: $39 per month

Pro Plan

: $119 per month

Business Plan

: $299 per month
Teachable has a free plan but with a few limitations. You can publish a single course, up to 10 videos only, and enroll only 10 students.
Even though limited, the best part is that you can enroll students manually into your course. However, Teachable charges an additional 10% commission and $1 on each transaction.
 Winner: Thinkific is the winner since it has a better free plan with more features and does not charge a transaction fee.
Thinkific Vs. Teachable: Which Is Better?
Thinkific and Teachable are excellent course creation platforms that allow you to create and sell courses, create a community, and engage students.
I would recommend Teachable because of its beginner-friendly interface, making it easier to create courses. It comes with various templates that you can adapt to your style and get started quickly.
Teachable will do a good job if you are looking for better teaching elements, selling and conversion tools, and excellent customer support.
It has improved functionality that allows the sales of other digital products, a well-optimized checkout process, strong sales and marketing features, and handles EU VAT.
If you need a simple solution for your course, then you should check out Teachable and its features.
Our #1 Recommendation: Teachable