A reliable and feature-rich platform can make all the difference when creating and selling online courses. 
While creating my Affiliate Lab SEO course, I have spent months researching various online platforms, their features, and pricing models before opting for the best one.
I have personally explored their capabilities, gaining a comprehensive understanding of their vast potential.
As someone well-versed in the world of e-learning and having personally used some of these platforms, in this Teachable review, I'll offer an unbiased analysis of its strengths and limitations, guiding you toward making an informed decision for your online course business.
What Is Teachable?
Teachable is an online learning management system that allows educators and entrepreneurs to create and sell courses, expanding their reach and revenue potential.
It provides a user-friendly and customizable platform for course creation and offers tools for showcasing your brand's unique point of view. 
Overall, Teachable is a platform that simplifies the creation and sale of online courses, making it accessible to both tech-savvy and non-tech-savvy individuals.
It provides a range of features and customization options to meet the needs of course creators and offers a convenient learning experience for students.
How Does Teachable Work?
Teachable works as an online course platform that enables creators, entrepreneurs, and educators to build, sell, and deliver online courses and coaching programs. 
To get started, course creators utilize a user-friendly course builder, where they can curate engaging multimedia content.
This includes crafting video lessons, compiling written materials, setting up interactive quizzes, and creating assignments to reinforce learning. 
Teachable also recognizes the importance of brand identity, offering extensive customization options for course pages.
Creators can inject their unique branding elements, select personalized color schemes, and opt for a layout that aligns with their brand image. 
Once the course is created and customized, instructors can focus on marketing their offerings to reach a broader audience. Teachable provides built-in marketing tools to help creators attract potential students and boost enrollments. 
Teachable Features
Teachable offers a wide range of exquisite features, and these are just some of them:
1. Course Creation
The course creation feature of Teachable is a fundamental aspect of the platform that allows instructors, educators, and content creators to design and build online courses.
This feature provides a user-friendly and intuitive course builder, empowering course creators to curate engaging and interactive multimedia content for their students. 
2. Drip Content
Drip content is a powerful feature in Teachable that allows course creators to release course content gradually over time rather than all at once.
This feature helps to create a structured learning experience for students and keeps them engaged throughout the course.
3. Quizzes And Assessments
Teachable quizzes and assessments feature allows course creators to create multiple-choice quizzes for monitoring student learning, offering flexible content options, and enabling grading of quizzes, though it does not support question banks or question randomization.
4. Analytics And Reporting
Teachable offers a comprehensive analytics and reporting feature allowing course creators to track their performance and student engagement.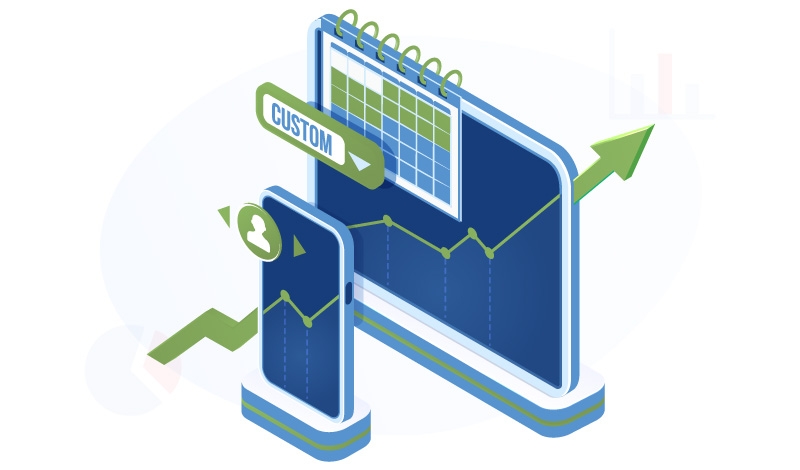 Teachable's analytics and reporting encompass course progress tracking, revenue monitoring, student engagement insights, advanced reporting options, and integration with third-party services for deeper customer data tracking. 
Benefits Of Teachable
1. Easy Course Creation
One of the key benefits of using Teachable is the easy course-creation process, which refers to the platform's user-friendly and intuitive interface.
Creating online courses can be effortless with a drag-and-drop interface, content flexibility, and organization options. The platform's customization features allow instructors to add branding elements, creating a cohesive course look. 
With continuous updates and no need for technical expertise, Teachable empowers instructors to focus on delivering valuable content and creating engaging online courses.
2. Professional And Customizable Design
One of the notable benefits of using Teachable is its professional and customizable design, which refers to the platform's ability to provide a polished and visually appealing learning environment for course creators and students. 
3. Structured Learning Experience
Using the Teachable platform offers students a well-organized and logically sequenced learning journey.
Structured learning experiences using Teachable are based on organized course content, clear learning objectives, flexible content delivery, improved learning outcomes, and increased accessibility for students.
4. Simplified Payment Processing
Teachable payment processing offers convenient built-in options for accepting payments directly on the platform, supporting various methods like credit/debit cards and PayPal.
Secure transactions and automatic payouts to creators' bank accounts simplify the financial process and make selling courses a breeze. 
5. Reliable Customer Support
Teachable offers responsive customer support, available 24/7 through email and live chat, to assist creators with any queries they may have. 
Additionally, a comprehensive knowledge base provides valuable resources on platform navigation, while the community forum fosters a supportive environment for creators to connect, share ideas, and grow their businesses.
Teachable has been a game-changer for online course creators. Its user-friendly interface and robust features empower educators to focus on what they do best – creating exceptional content and delivering valuable knowledge to their students
– Neil Patel, Co-founder of Crazy Egg and Hello Bar
Pros
Easy course creation

Reliable customer support

Flexible pricing plans

Friendly user interface
Cons
Transaction fees on the free and basic plan
Our Rating
Value for money: 4.9
Ease of use: 5
Features: 5
Customer support: 4.9
Downsides
Despite its many benefits, Teachable also has some potential drawbacks:
Transaction fees

: Teachable charges transaction fees on every sale made through their platform. While these fees can be reduced by subscribing to higher-priced plans, they can still cut into the instructor's revenue.

Limited control over branding

: While Teachable allows some customization, the platform retains its branding on the Teachable course pages. This may make it challenging for instructors to create a fully branded student experience.

Platform dependency

: As a hosted platform, Teachable stores all the course content on its servers. This means that instructors are reliant on Teachable infrastructure, and if the platform experiences technical issues or goes offline, it can disrupt course access for both instructors and students.

Pricing constraints

: Teachable pricing model is based on the number of students or the features offered. As the number of students grows or more advanced features are required, the cost of using Teachable can increase significantly.

Lack of immediate revenue

: It takes time and effort to build and market a successful course on Teachable. Instructors may not see immediate returns, and success often depends on effective marketing and course promotion.
How To Use Teachable?
To use Teachable, begin by signing up for a Teachable account on their website and choosing a suitable pricing plan. Next, create courses using the platform's course creation tools, such as drip content, coupons, and custom reports. 
Customize the course to match your brand's identity and style. Once your course is ready, publish it on Teachable, and set your pricing and payment options.
Utilize Teachable marketing features to promote your course and attract students while leveraging your marketing channels. 
Lastly, manage your student's progress, track their performance, and communicate with them through the platform.
Pricing
Teachable courses are available in a variety of pricing plans:
Free Plan

: The Free plan allows you to create free courses without any cost, but there is a $1 + 10% transaction fee on each sale. You can publish one product of each type, access basic course building tools, and receive email support with one admin and author seat.

Basic Plan

: For $39 per month (or $468 billed annually), the Basic plan reduces the transaction fee to 5%. You can publish up to 5 products of each type, use integrated email marketing, create custom domains, and engage in live group coaching with access to the Accelerator challenge.

Pro Plan

: Priced at $119 per month (or $1,428 billed annually), the Pro plan eliminates transaction fees entirely. You can publish 50 products of each type, implement affiliate marketing, utilize live chat support, upsell to increase order value, and remove Teachable branding with 5 admin & author seats.

Pro+ Plan

: Pro+ plan pricing at $199/month or $2,388/year is perfect for fast-growing businesses. It includes all Pro plan features, adds 0% transaction fees, and boosts limits to 200 courses, coaching products, digital downloads, and product bundles. 

Business Plan

: The Business plan costs $499 per month (or $5,988 billed annually) and includes unlimited courses, coaching products, and digital downloads. It offers 20 admin & author seats, advanced theme customizations, custom user roles, and the ability to enroll unlimited students.
Testimonials
Comparison To Other Products
Thinkific
Teachable stands out for its simplicity and ease of use, making it a great choice for both the novice online course creator and the more experienced ones. 
Thinkific, on the other hand, is known for its robust features and customization options, making it suitable for more experienced course creators.
It does not charge transaction fees, making it appealing to those with high sales volumes.
After exploring both Teachable and Thinkific, I found Teachable to be my preferred choice for its simple and intuitive interface, allowing me to craft my courses effortlessly. 
Kajabi
Kajabi stands out as an all-in-one platform, integrating course creation, marketing, and sales tools, streamlining the entire process within a single platform.
On the other hand, Teachable focuses primarily on course creation, requiring the integration of third-party tools for marketing and sales purposes.
Teachable may be a better choice as it provides more specific and clear solutions for creating courses. 
Udemy
Teachable and Udemy are popular online teaching platforms with contrasting approaches. Teachable empowers instructors with full ownership, control over pricing, and no revenue sharing.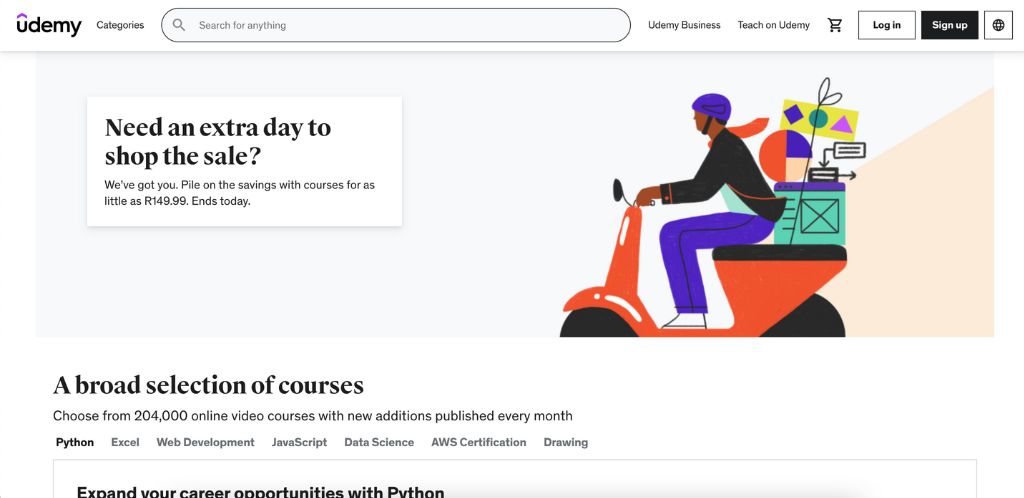 In contrast, Udemy operates as a marketplace, retaining revenue shares and setting prices.
Teachable emphasizes independent branding and marketing, while Udemy provides access to a wide audience seeking courses on its platform. 
FAQs 
What Integrates With Teachable?
Teachable integrates with popular third-party applications like Hotjar, AWeber, ActiveCampaign, ConvertKit, and DropInBlog, empowering course creators with powerful marketing and analytics tools.

How Often Does Teachable Pay Out?
Teachable pays out daily, weekly, or monthly. With daily payouts, earnings, and unlocked reserves are distributed on a 2-day rolling period, while weekly payouts occur every Thursday. Additionally, monthly payouts are available on the first business day of each month.
Is Teachable The Right Platform For You?
Teachable provides a powerful platform that unlocks the possibilities of online teaching, empowering educators and entrepreneurs to share their expertise with a global audience.
With its user-friendly interface, flexible pricing options, and seamless integrations, Teachable offers a comprehensive solution for creating, marketing and selling online courses.
Through personal experience, I have witnessed the ease and efficiency with which Teachable enables course creation and management.
Its intuitive features and robust support have allowed me to focus on delivering valuable content to my students while reaching new heights in my online teaching journey. 
Our #1 Recommendation: Teachable